Before putting out your house for sale, there are certain things you must take care of to make the process easier and quicker for you. Your house should not only look good to your potential customers but also feel good enough for wanting them to buy it immediately. The best way to go with that is by making necessary changes in the house that might feel appealing to the visitor or even your broker. It's your old house, but it must feel new to the buyer because it is a new addition for them.
One way to make your house look great is by adding new decor pieces or items that can enhance its look. The problem with this is that you are going to take away these items, and hence you show the customers what they can have after they implement certain things in the house. But if you adorably paint the house, you can show them what they can have immediately after buying the house.
Light-color paintings can achieve it.
Light Color Paintings
Paint plays an important role in defining the energy and vibe of the house. So the most effective way of staging your house for selling, with a low effort and medium cost, is by painting it with attractive and vibrant colors. It also helps to increase the value of your house as the buyer won't have to paint it most of the time unless they want any particular shade in the house.
The best way to make your house likable is by emitting high energy and good vibes. This can be achieved by using light color paints on your wall. These neutral light color paintings are in the trend of modern home decor and add up to style and shine to any place. They do not give a bold statement of any particular color, hence, making the home feel like a blank canvas.
The new buyer can make anything of it based on their choices. There are multiple shades of light and neutral colors available in the market, and a few of them given below are the best-chosen ones for you.
Gray might not be a popular choice for many, but it is a great way to color your house in neutral light color paintings and yet keep it safe and clean. When you use white or other light colors, they are easily prone to dark spots in the kitchen or a blank board for kids to show their creativity. But when it comes to gray, it is a safer color if you are prone to any such incidents.
When the gray color is put through dirt, dust, oil, and water accidents, it does not immediately show on the wall. The dull, muddy color absorbs some amount of dust and keeps your house new for a long time.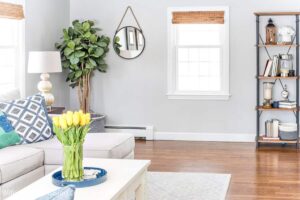 Benjamin Moore's Stonington is a light gray color with an LRV for 59.75, which keeps it on the brighter side, but also away from pure white. It has a blue undertone that looks greenish based on the natural lights in the room.
These light-color paintings have been gaining popularity due to the depth and feel it gives to the room. It has a nice smooth body, and the blue undertone does not dominate the house.
Based on sunlight exposure, the best places to use this paint are rooms that receive intense sunshine in the afternoon and the south-facing areas. It can include bedrooms, bathrooms, a veranda, and other open layout areas in your house.
However, you must avoid this color in rooms that are dark and don't receive much sunshine. They usually include north-facing rooms, as here, the blue undertone is likely to become dominant.
This might sound a little cliche, but white is the color that does most of the work for you. Many people are hesitant about using white, mostly because they seem too bright or difficult to maintain. But they come in various shades that not only look pleasing but also add safety to light color paintings in your house.
They are available in various variations that can make your buyer happy. They create a cheerful atmosphere in the house and give out classy and elegant vibes. The house looks modern and stylish with any shade of white. It makes the place look larger, adding value to your house in the buyer's eyes.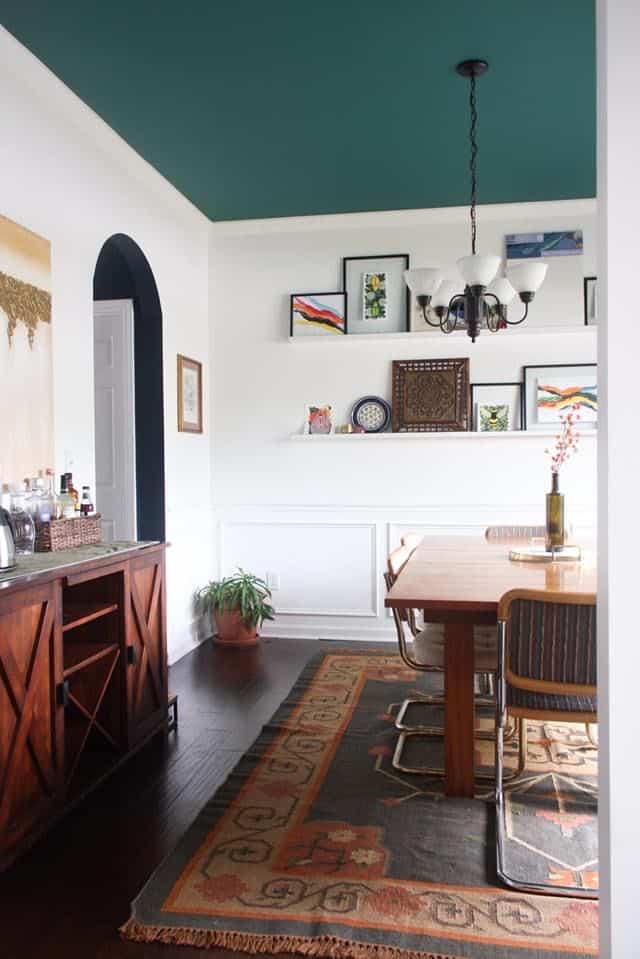 There are various variations of white color available in the market. Behr's Snow Fall is the color that helps to give a neutral and minimalistic vibe to your house without making it look too cold. This is the color that you can blindly use in all parts of your house as it gives a crisp and modern vibe, exactly what you need for staging your house.
Also, you can go for Sherwin William's Spatial White which gives a slight hint of gray in its shade and subtly works well in your home decor.
You can never go wrong with white as it will never look outdated in any case or after any number of years. They can go well in any other shades as complementary colors for your home decor. It makes your place look organized and well-planned in all situations.
If you are a fan of yellow or want to give a vibrant and eclectic vibe to your house without making it seem too bright or obvious, you can go with cream shade. It makes your house look gorgeous and creamy. It has a yellow undertone that is dominant in different situations of sunlight. It makes a person feel warm and comfortable in any place, and it is one of the warmest neutral colors.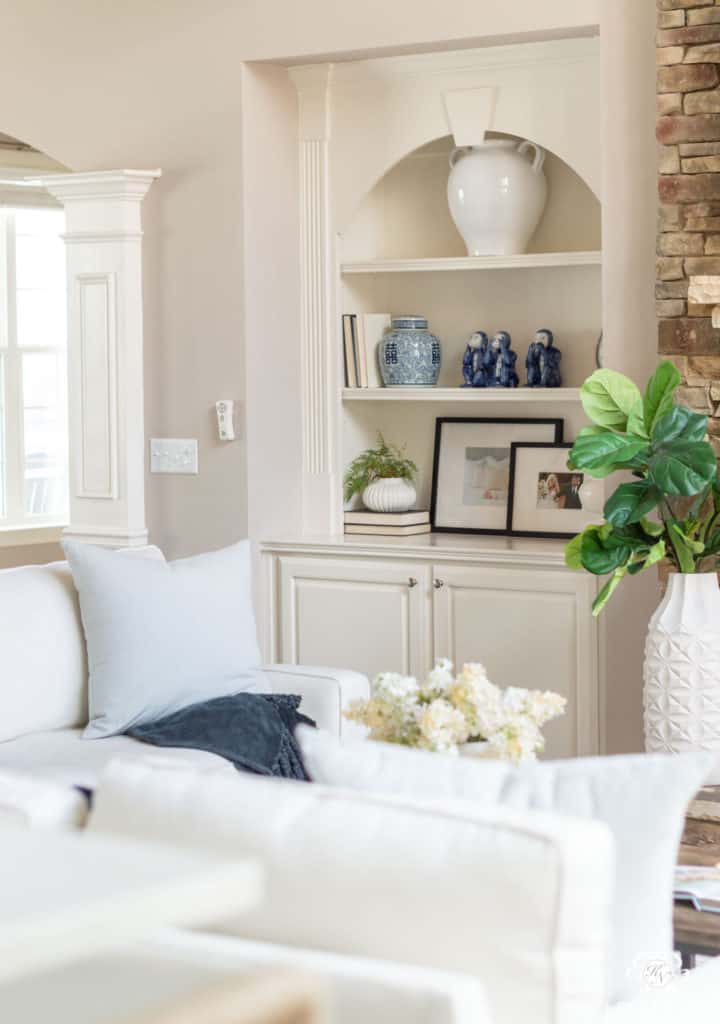 Creamy is a wide choice for light-color paintings in many houses because of the modern look and fresh feeling it gives away. It goes well with any type of home decor idea and compliments beautifully with other bold-colored things in your house.
Whether you are selling your house to a young buyer or older people, they go well with choices of both. It gives better depth than pure white and is less prone to looking unclean or spotted.
Although it goes well in all parts of your house, this neutral color will give the best looks and results in east or north-facing rooms as they receive lower sunlight. They can be a definite choice for places that are located in the dark.
Beige is the color that creates a stylish backdrop for any type of home decor idea. It creates a vibrant base for the theme of your house but is also not so vibrant to take up all the attention. It sits perfectly well and lets you do whatever you want to make of your house.
Beige gives warmth and earthiness to your house, which goes perfectly if you want to go for a minimalistic and natural-looking interior. Also, this is the best kind of color in houses that have huge windows to accommodate the view outside as a part of your home decor. It sits subtly and lets the view do its work.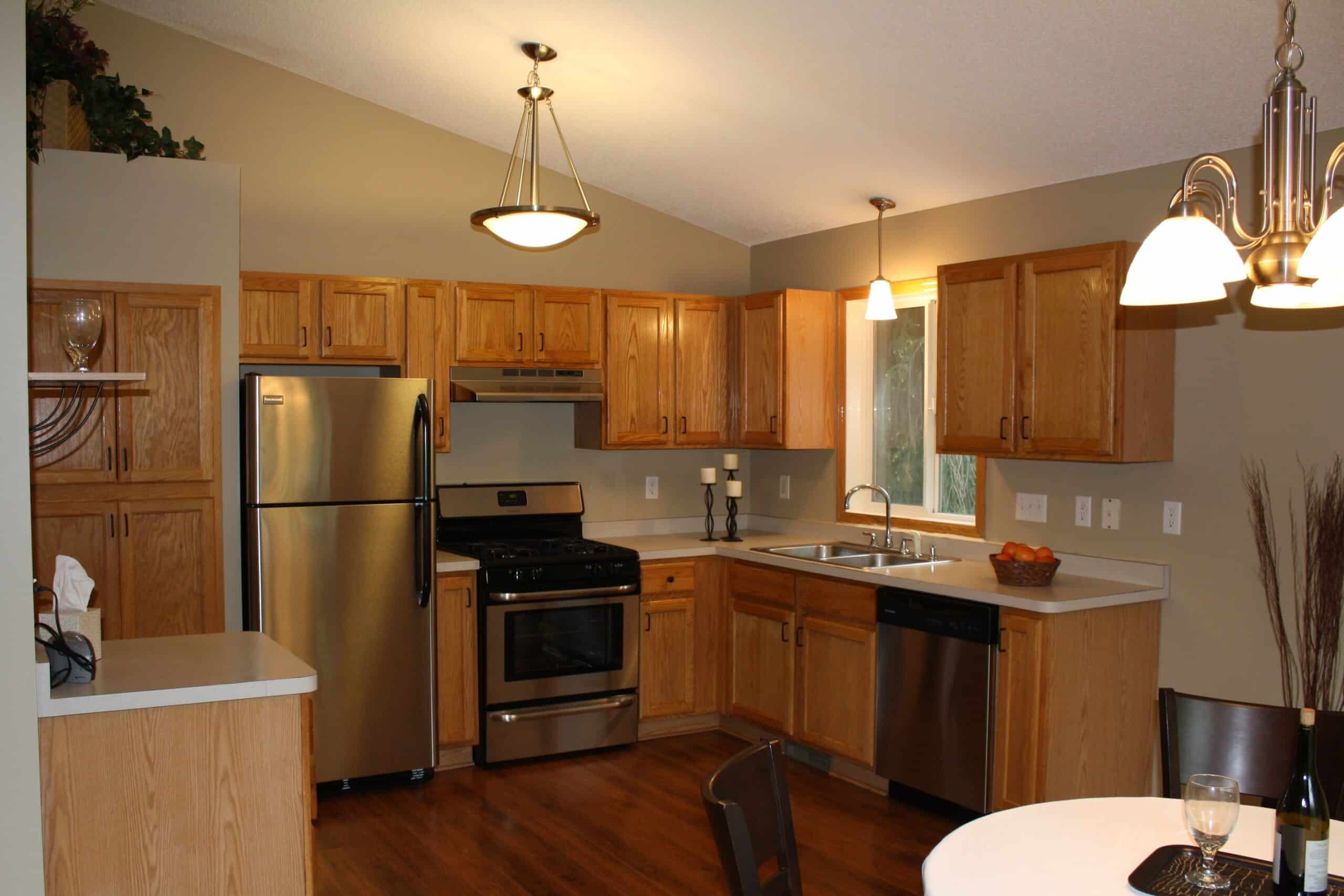 It makes the buyers feel warm and cozy in the house; that is enough of a vibe to make anyone fall in love with it.
The Barcelone Beige shade by Sherwin Williams gives the highest form of warmth that can be expected from a beige shade. The best way to show off this color is by painting it in places that receive ample sunlight. It can be used well in bedrooms where you need comfort and elegance when you plan to take a nap, do some work, or just read a book.
This color can make the buyers feel welcomed and give friendly energy.
Even though it looks like beige is the solution for the best staging of your house, give a chance to a lighter shade of beige. This color is closer to white and more vibrant than a pure beige shade. The color goes the best if you want to use more than one shade in your house in combination but do not want to use pure white with them. This light shade of beige gives warmth and accommodates any color that you want to use to make your house look elegant and dashing.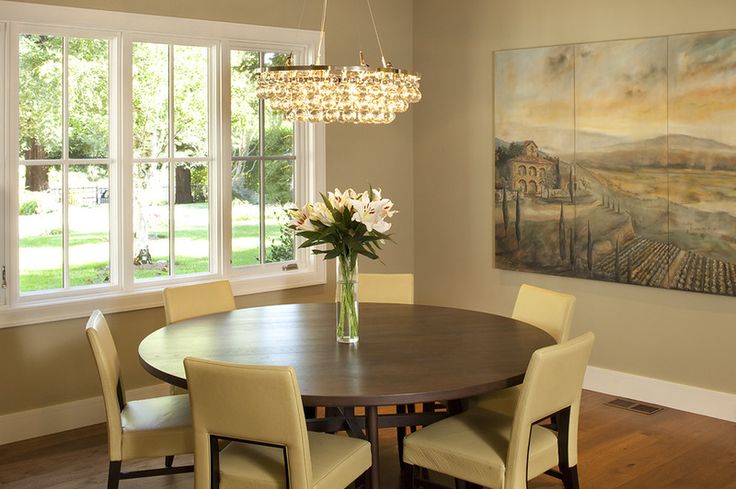 You can go for Sherwin William's Wool Skein, as it is a glowy color with muted undertones. It lets the other colors take their place and add drama to your house. It can drastically increase the value of your house by making it look stylish and well-thought.
However, as this color changes its tone with the sunlight, you can use a test sample at different places before using it in your house.
Balboa Mist is a shade of gray which has a purple undertone. It is a perfect way to add depth and style to your house. The purple makes your house look warm and extra cozy. It gives an elegant and feminine touch to your house, making it a suitable choice for buyers. Although purple is not dominant, it gives a nice subtle artistic vibe to your house.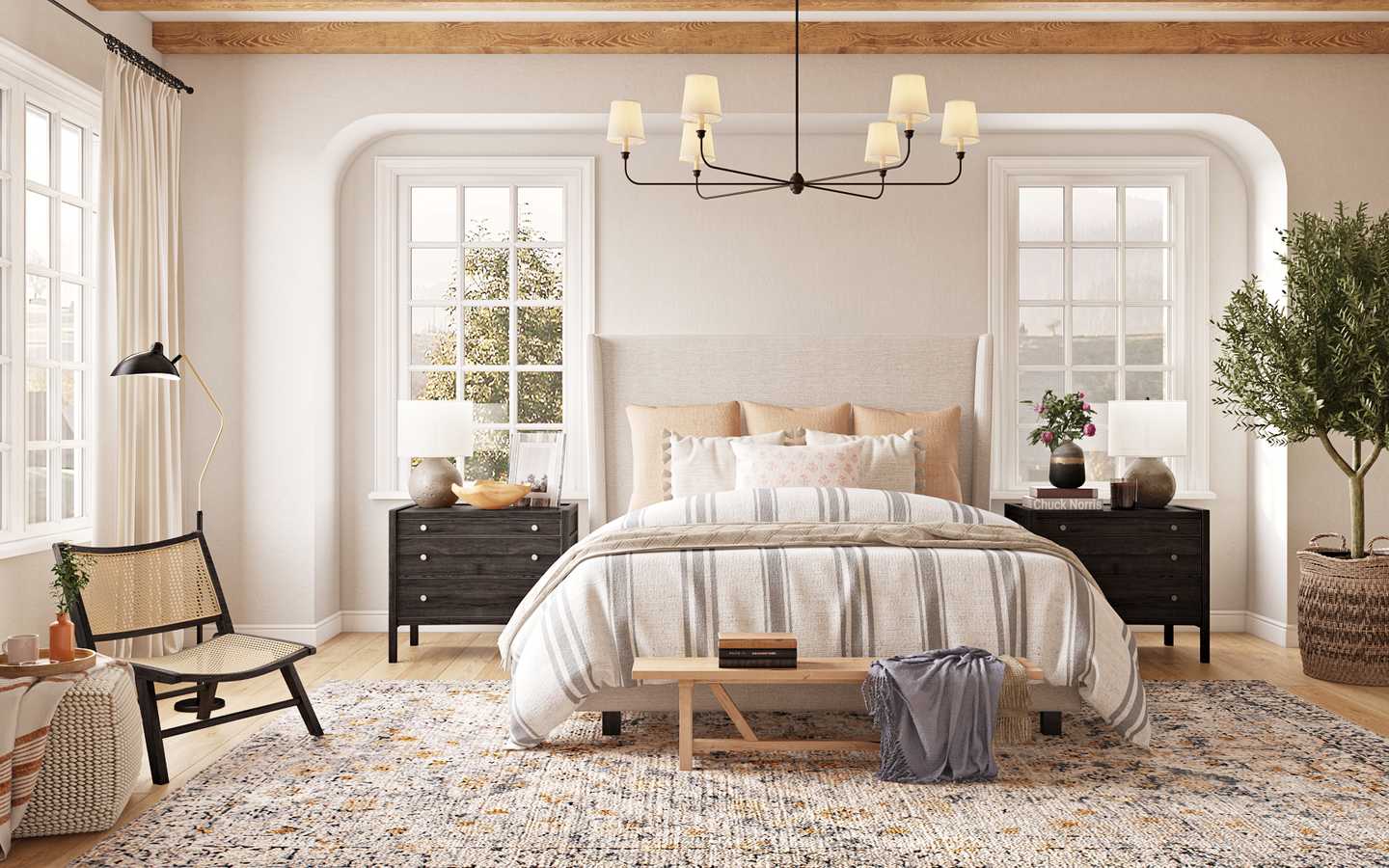 It adds a slight hint of color to your neutral grays, keeping you unique from the neutral color trend going on. It gives soft and romantic energy to the house, along with making it look fresh.
You can get the best out of this color by using it in north-facing rooms. It sits well in all types of lighting and lets you decorate the house as you want it. Your buyer will feel the best in this type of paint by making it look most suitable for a modern home decor design.
This color is a mixture of gray and beige, offering a slightly darker shade than the other neutral and light color paintings. This color can be a well-suited choice for houses receiving ample sunlight. It can dim the light a little bit, absorbing some amount of light and reflecting out a good amount of it. It gives an energy of depth to the house and makes the buyer feel warm and comfortable in the place.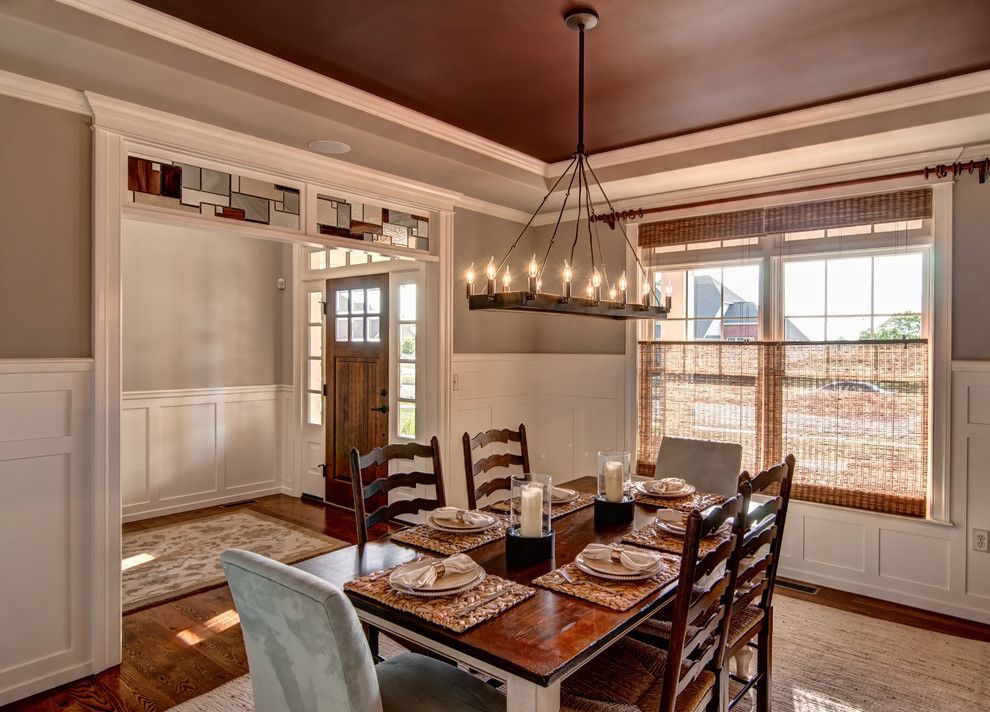 It gives a perfectly natural tone to your house that creates an outstanding base for any type of home decor. These earthy light color paintings can enhance the look of any place as it gives a modern vibe due to their style and subtle shine.
Canvas Tan is a light and earthy color that gives subtle undertones of green, red, yellow, and orange based on the light received in the rooms. It is a light and creamy-looking shade of tan that emits high energy and enthusiasm in every room of your house.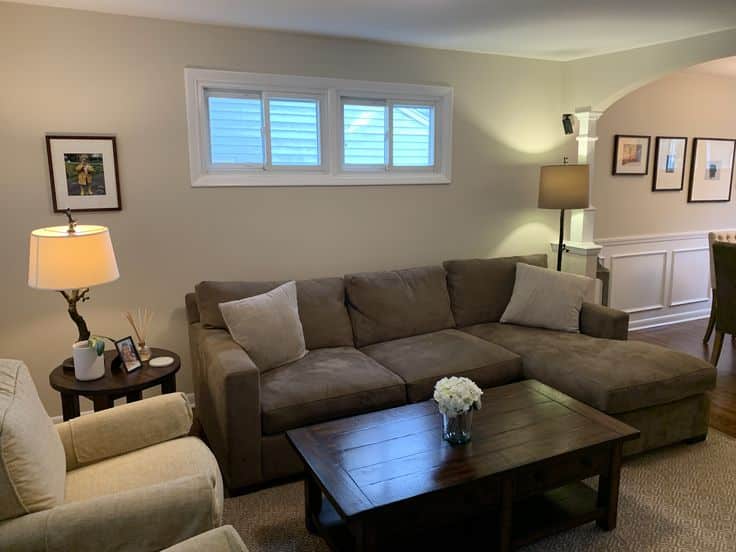 This is a color that gives the required brightness without being flashy about its various undertones. It gives a hint of beige in the best-suited lights. It is best suited for the south-facing rooms as they receive a good amount of sunlight. If your home decor has wooden furniture or other wooden or natural-looking accessories that have yellow hues, this color looks like a well-suited choice. This color makes your buyer quickly fall in love with your house and its vibe.
Conclusion
Light color paintings are gaining popularity because of the modern minimalistic home decor that people are vastly loving. It gives the buyer a space to create their home that makes them feel themselves without any compromise.
With the wide variety of home decor items, and accessories, the neutral and light colors make it easy for the buyer to change its look, vibe, and theme frequently. A large number of brokers recommend these light color paintings to their clients as a part of staging their house.
What efforts did you take in staging your house for selling? Tell us in the comments section.