Everybody deserves their very own dreamy, beautiful home with a beautiful porch, some sunflowers in the yards, and more. A good porch is a must-have for a home because it is the exact place that makes the home warm and inviting. It is a place to sit, chit-chat, unwind and relax after a long day, especially with your favorite cup of coffee or tea in your hand. However, with advancements in technology, and upgradation in how housing is done, everything can be prefabricated.
For whatever reason, opting for a prefabricated home, already built or manufactured home, or mobile home can have its own drawbacks. For instance, you don't get your own porch or deck. But what's stopping you from getting it made or doing it yourself? Everyone deserves to have a good spacious porch, even if it is in a mobile home. Experience the luxury and comfort of having your own porch or deck per your mobile home's demands, or build one yourself.
Let us explore different excellent porch and home deck ideas for manufactured homes.
1. Gable Roof Porch Style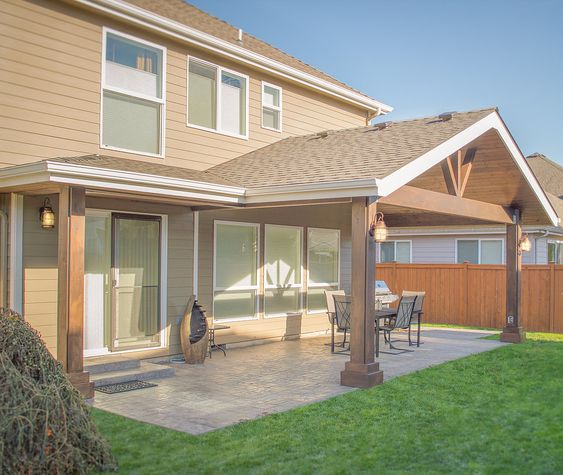 This is the kind of porch they show in those dreamy Hollywood movies! A good old gable roof porch is designed in a way where two slopes go in opposite directions, and the front end closes off in a flat manner. Gable porches are beneficial as they can be used across versatile home structure designs, making them ideal for mobile homes.
They also offer benefits in terms of overall cost as well. These are affordable and also offer excellent weather resistance. Gable roofs also come in various decorative styles, depending on the user's choice. This is an excellent choice for areas that require good drainage from ice and snow.
2. Flat Roof Porch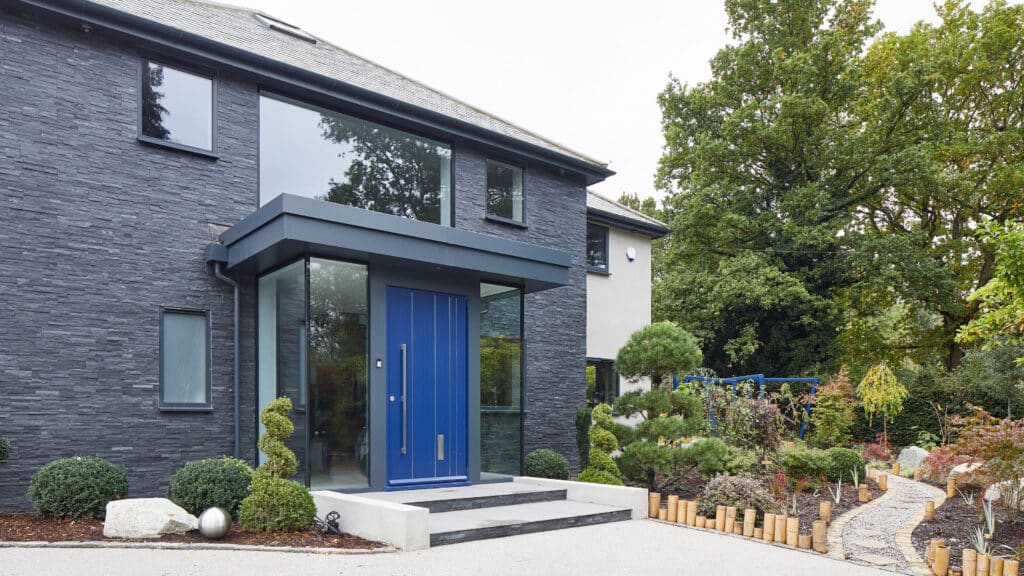 As the name suggests, a flat roof porch is a fairly simple construction. In this style, the flat roof is supported by strong vertical frames that give it the structural integrity desired. This is a great option for porches on mobile homes as they can be effortlessly built as compared to other similar porches on mobile homes. They also look amazing in larger houses and have a very classy yet simplistic look. This type of roof porch is comparatively affordable because it requires lesser materials, simple engineering, and easy assembly.
Because they take up less space, they are easier to manage, cheaper to repair, and great for hosting parties, getting together, etc. They are also ideal for homes looking to set up solar panels.
3. Screened in Mobile Porch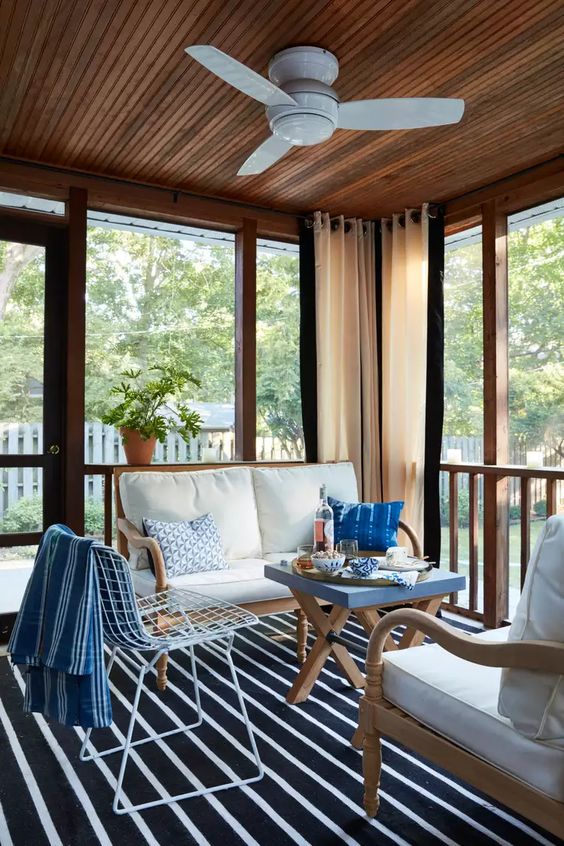 In areas where the weather can become quite unpredictable or too hot or cold, having an outdoor space that can be screened is excellent. A screened porch is almost like an extended part of the original home that is completely screened from all ends. Thus allowing sunlight to come in, the users still get the full view, and it can be opened up entirely during pleasant weather.
However, it offers protection from sun, rain, debris, insects, and so much more. While you still get to enjoy the good benefits of this type of porches on mobile homes.
4. Porch – Deck Combination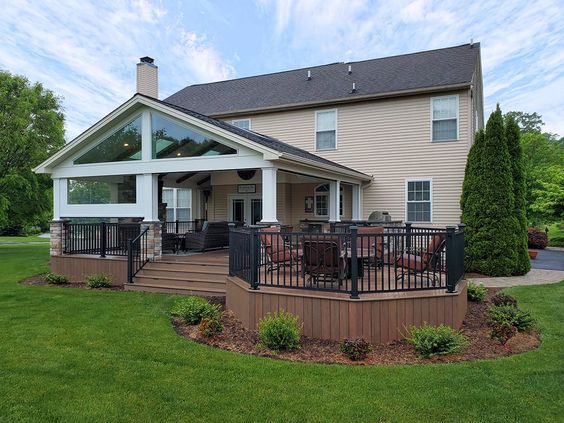 Why choose one when you can have both? When it comes to choosing porches on a mobile home, you can opt for this porch deck combination. It has an added advantage as it extends your home further. The porch area acts as a private outdoor area, whereas the deck can be an extension where you can relax, unwind, tan on sunny days, and so much more.
You can screen your porch area, thus getting the benefit of protection. And on regular days, you can host barbeque parties on your deck. You get to have the best of both worlds with this design.
5. Open Porch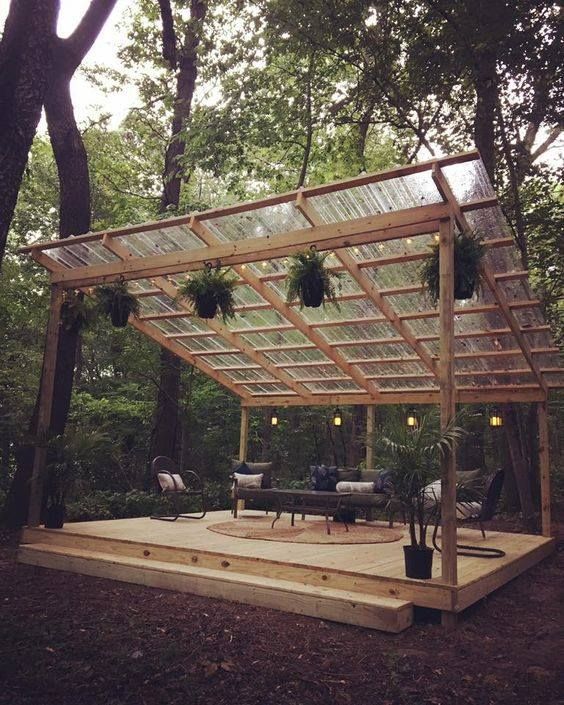 An open porch is a deck-like structure, but like decks, it does not need to be attached to your home in any way. It can either be placed adjacent to your home walls or at a certain distance. For example, having an open porch near the swimming pool is a great alternative that is preferred by many.
If you are looking for a unique way of creating porches on a mobile home, you could opt for an open or freestanding porch. You can get a prefabricated freestanding porch that just needs to be delivered to your home. Or you can always simply build one for yourself.
6. Sunroom Porch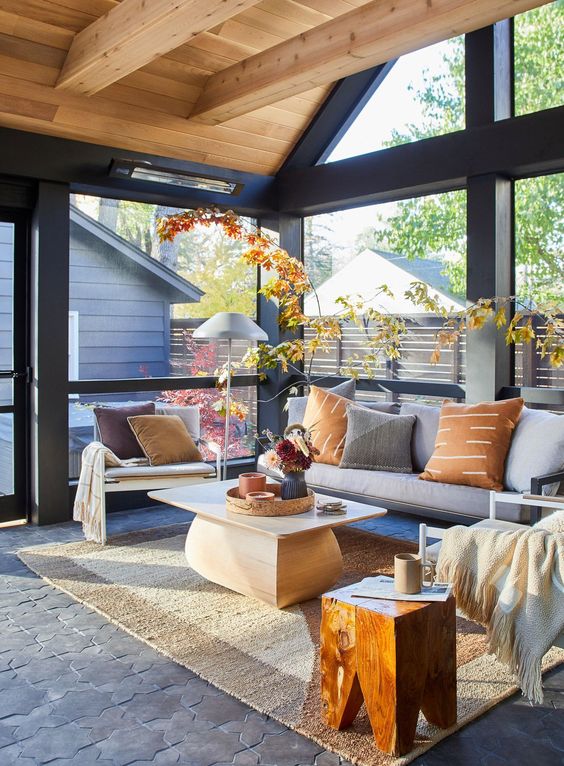 Sunrooms are a popular design idea for picking good porches on mobile homes. The sunroom is a brilliantly lit, well-ventilated, open, and airy room. Again, it is almost like an extended room from your home. However, it is not screened. Therefore, it is more airy, breezy, and spacious. This is an excellent space for plants and just chilling. You can enjoy a good book without worry because you get good sun and breeze without feeling too exposed. These are more sturdy structures as compared to the open porch because this is structurally connected to your home. And therefore, it needs to be built with the same fervor and dedication as the normal home is built.
7. Porch Railing
If you want to have the classic, hassle-free traditional porch set up, you can choose to go with a simplistic railing style. The porch railing is, in fact, mandatory if your porch is more than 30 inches off the ground; this is known as the Balustrade. Porch railing can be a great addition to your home owing to the versatile decorative porch railing designs that are available.
It forms a protective barrier for the home and creates a space for the owner to rest, relax by placing some porch furniture. It restricts the space that can then be decorated with planters, general decorative items, and more. It also is a protection for the home residents, especially if there are children around.
8. Mobile Home Skirting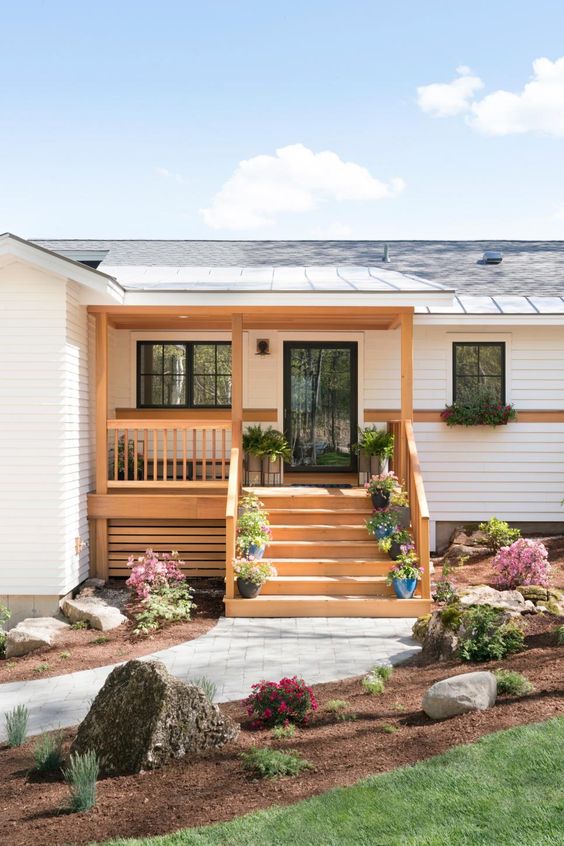 Home skirting is a great option if you are looking for beauty porches on mobile homes. Skirting is the protective structure created around the porch's bottom. It adds to the overall aesthetic pleasantness of the home. Generally, skirting is done using crisscrossing lightweight woods. You can experiment with various styles of wood, slats, and more.
The design and the formations can be explored in multiple ways when it comes to mobile home skirting. The pricing and affordability of this entirely depends on the materials that are used. It offers great space to store and hide materials and ensures no animals or dangers nest under the porch.
9. Above Ground Pool Deck
Looking to live the fancy lifestyle you have always dreamed of? It's not as out of reach as you might think. Make the most of your mobile home by designing and creating your very own above-the-ground pool deck. The benefit of this deck is that it can be used as a space to host pool parties, barbeques dinners.
You can enjoy the benefit of having your very own pool accessible at all times. This is a relatively simple build, but depending on the design, the complexity changes. You can make it like an above-ground deck-like structure with the pool at the center of it all.
10. Accessibility Deck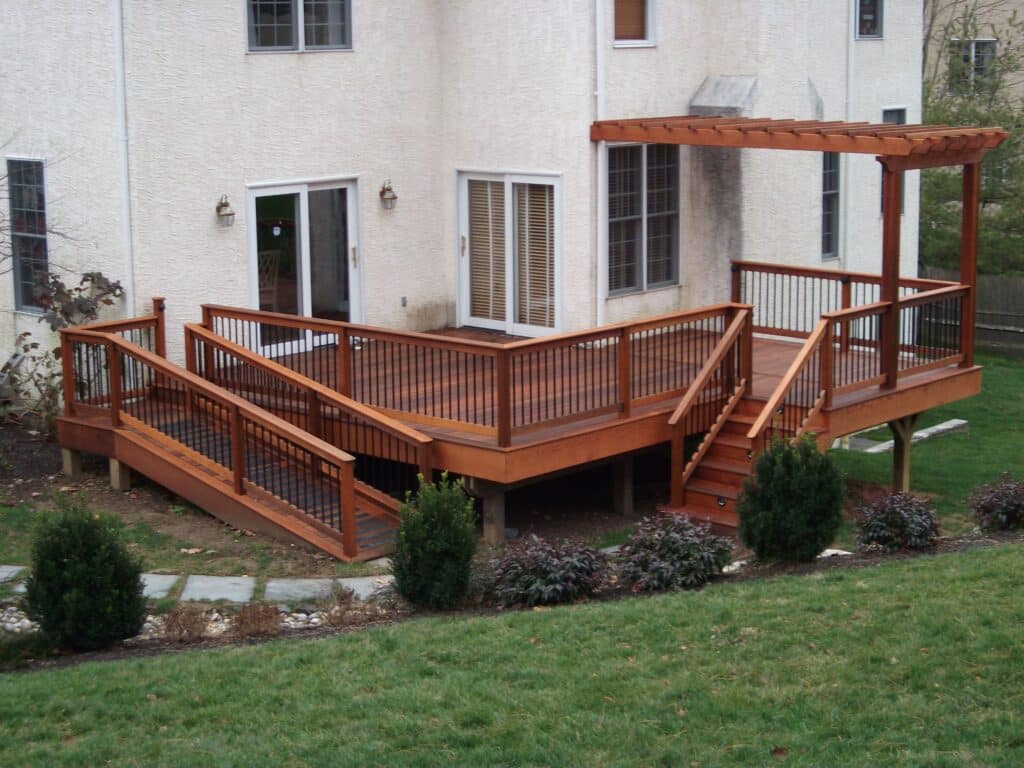 Make your home accessible and reachable to all using the accessibility deck. This safe, well-designed option is extremely beneficial for various categories of people. For instance, if you have people with disabilities, older adults, or young children at home, stairs can be quite challenging. Therefore safety must be a priority for this category of people.
Choosing a good, sturdy accessibility deck becomes the most logical and convenient option for everyone involved. Such decks should be designed in a way that the slope is very gradual; there must be space for maneuverability.
Make sure you design the wheelchair ramp to meet the general specifications required by a wheelchair ramp. Take care of the angle of the slope, as it must be ideal for ease of movement. Let the railings of this structure be very sturdy and easy to hold.
11. Simple Front Steps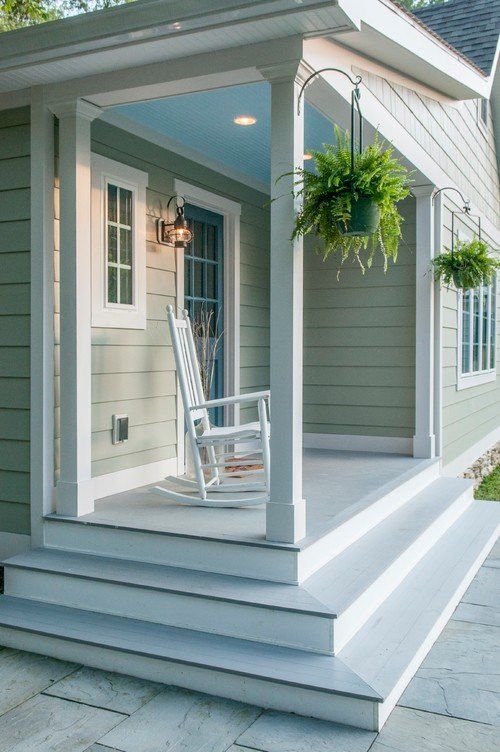 Your prefabricated or mobile home needs steps at the bare minimum of ease and accessibility. If you aren't looking to have grand porches on mobile homes, at the bare minimum, you can have porch steps connecting the home to the ground. This simple structure can be designed and constructed all by yourself as it is fairly simple.
However, these are also very affordable and can be easily brought. If you are building these yourself, it is important to note that these must not be too long or too short because they can result in people tripping.
12. Deck for Plants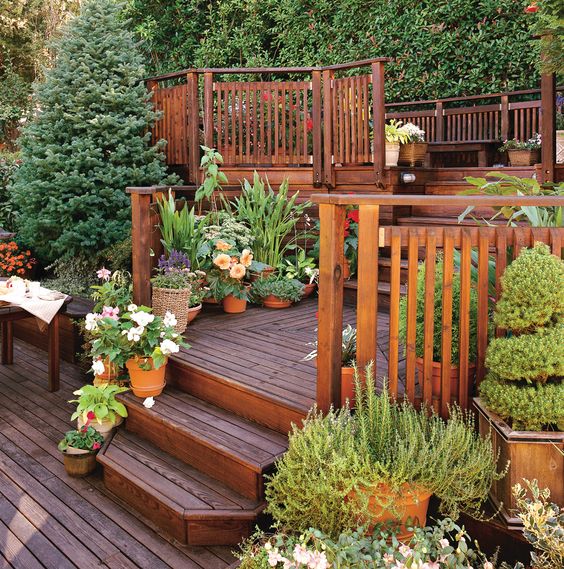 If you are an anthophile who has a love for all things plants, a home without a good solid porch or deck is incomplete. You need to have a space, no matter how small or big, that can house all your plants. Plants grow best in controlled, open, airy spaces that have the right amount of sunlight, air, and space.
Too out in the open can cause plants to shrivel with excess heat or cold. Unlike these decks for plants, where there is more control over how much sun, water, and space each plant gets. This enables them to grow well. This is usually a simple deck-like space that can also be made of stones, crates, or old tables.
How to Make Your Own Porches on Mobile Homes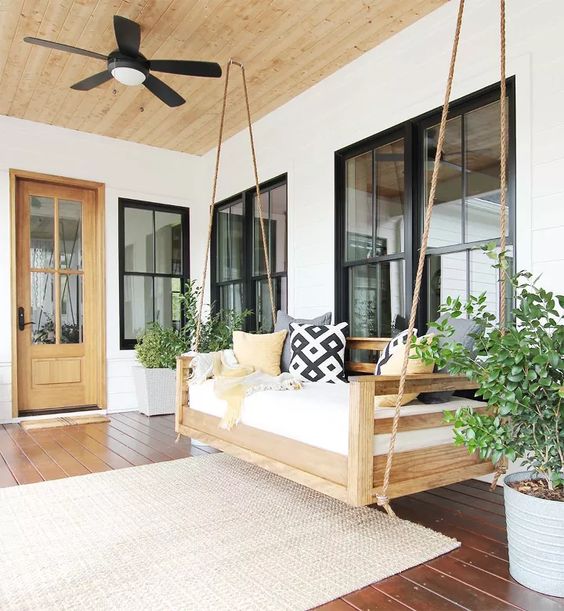 When given the choice of designing and constructing your own porch and buying it, constructing is always more economical. However, the downside is that you need patience, a certain amount of experience in handling equipment, and more. Here's how you can design and construct your own mobile home porches using these simple, easy-to-follow steps.
1. Be Inspired & Plan Well
The first step would be to know what you need to build. This is the step where you put in all that research and then decide which design works well for your mobile home. Design the blueprint on paper and consider the real-time complications that could arise, given your home placement. This is the step where you allocate a set budget, or else you could end up losing more than you first decided.
2. Get Permissions
Building a porch may be relatively easy, but getting the right permissions is crucial to your project. Get help from those who have built before; you go to your local city planning department to know the exact demands. You will also need to submit a copy of your plan along with the fees required for the formalities. Speak to your home park management officials as well.
3. Collect Raw Materials
Once all your permissions are in place, get your hand on all the raw materials. These include
4. Get Building
Once you have everything in place, restrict the area where you plan to construct. Use your tape measures to mark the areas exactly as in your blueprint.
Fix the base or the ledger board and connect it to your home well
Lay down the posts and the foundations well. Do this well, as the structural integrity of your home rests on this/
Create the framework for the rest of the structure
It's time to install then the joists and the beams that will go around and underneath your deck
Lay your designed deck on top of the perimeter and the frame and ensure it is aligned well
It's time to install your rails and safeguard your porch.
Now install the roof as required on the basis of your design
Waterproof and seal everything; given the exposure to the outdoors, waterproofing everything with great detail is key!
Conclusion
Create your very own porches on mobile homes using this simple-to-implement process. Your porch is a once-in-a-lifetime type of investment when done right. Therefore, choosing the right materials quality and a safe, appropriate design is an important step in the whole process. Your porch's longevity and structural integrity rest on the quality and design used.
When in doubt, you can take guidance and assistance from professional contractors who can do this job flawlessly. A good blueprint, high-quality materials, and a good level of expertise or expert guidance are essential in building porches on mobile homes.
You can then explore your creativity and go all out with the designing and beautifying of your porch.
Frequently Asked Question
How to Make a Cheap Porch?
Depending on your design, the expenses required to make the porch vary. However, if you are looking to have a cheap porch, you can opt for a prefabricated simple porch design or simply make a basic staircase porch design which is the simplest and most cost-effective design.
How to Build a Porch for My House?
First, determine the location of your structure, decide the design, and collect the materials required. Once you have the required permits, you can lay the footers or pour the slab. Then lay down the beams and anchors. Connect your porch ledger to your home. Build the base porch framework, connect all the joists, and align the design per the decided blueprint.