Getting started on your woodwork projects but still confused about the difference between shoe molding and quarter molding? The general consensus often remains that both these molds are more or less similar.
The difference between shoe mold and quarter-round mold is, however, quite significant. They both are primarily used for different applications. However, they have been known to have overlapping applications too.
If you are looking to bring your home decor or renovation project to fruition, it is important to know the key differences between shoe mold vs. quarter-round mold basics.
Understanding the basics between these two types of trims can enhance the overall look of your home. Minute details of adding shoe molding or quarter round can have a positive significant impact on the overall outcome.
These are essentially wood trims used for multiple purposes, from enhancing the aesthetic to managing mistakes in woodwork around the edges.
Let's also dive into the right applications to use each product.
What is Shoe Molding?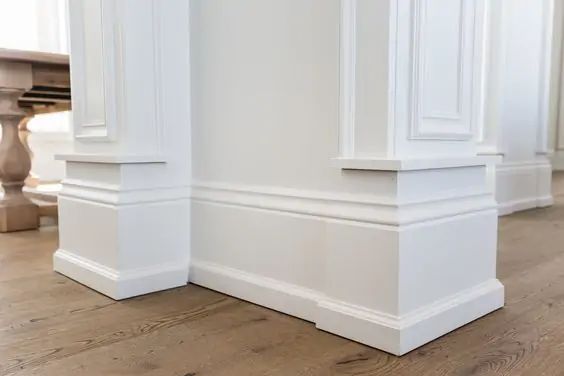 Shoe molding is a type of trim generally used as a gap filler between the baseboard and the floor. It is used to create a clean look in rooms, especially where shoddy mistakes around the baseboard and the floor are visible. The aim is to enhance the look and feel of the room by using simplistic elements such as shoe molding to uplift the entire look.
What is a Quarter Round?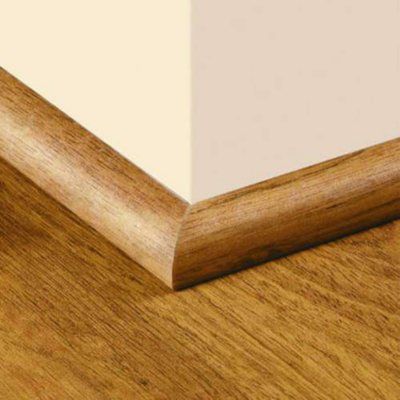 A quarter round, too, is a small piece of wood or trim that is used to cover gaps between the floor and the baseboard. As the name suggests, a quarter round is ¼th of a circle, as the name suggests. This product, too, works effectively to help designers and contractors form a seamless floorboard by smoothing the transition between the floor and the baseboard.
Key Differences Between Shoe Mold vs. Quarter Round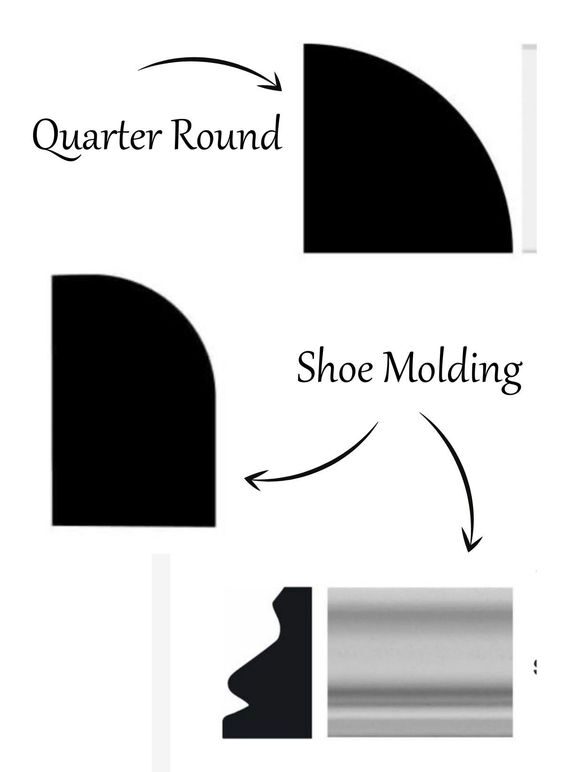 Upon reading the description of both these products, are you more confused about the key differences that help them stand out? Let's dive right into what differentiates the two types of trim.
Size: The quarter round is generally bigger and voluminous as compared to the shoe molding trim. The size of the quarter round is a proper 1/4th of a circle. However, the shoe molding trim is a much narrower trim, and its lean profile takes slightly less space.
Similarities Between Shoe Mold vs. Quarter Round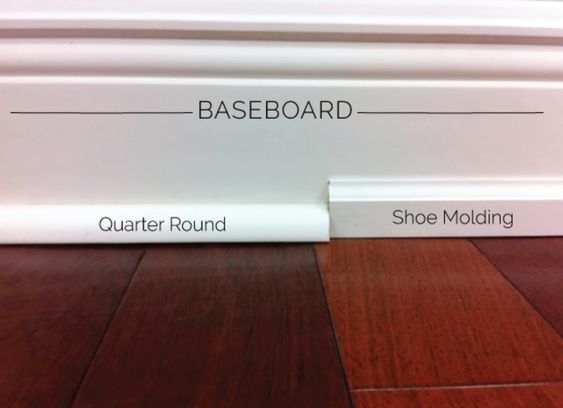 Both are used with a similar intention of wanting to cover up faux pas, if any. It helps clean out any errors that may happen during the last finishing steps. It is the designer, architect, and constructor's best friend as it completely eliminates any shabby-looking area by straightening it up.
However, besides error coverage, many designers like to use it for its aesthetic appeal. These trims are pleasing to look at, giving the home office an even uniform finish that is beautiful. In addition, they also come in unique and different patterns, styling, and design that only adds to the aesthetic value offered by each of them.
Types of Shoe Moulding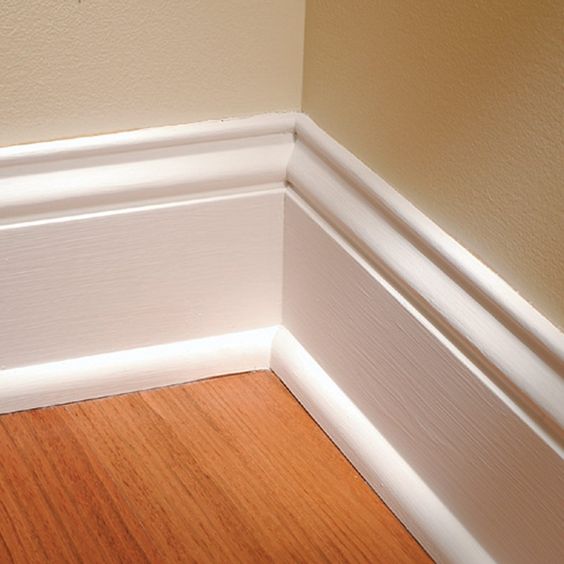 Parquet: This type of show molding is installed in the transition area between the wall and the floor. Made of solid hardwood material, it comes in an attractive design. They are great for new homes or basement renovations. It is more decorative in nature and adds to the aesthetic appeal of your home.
Chair Rail: This type of shoe bolding may be used as an accent on furniture such as cabinets, drawers, and walls too. These can be customized as per the design needs. This one is relatively simplistic as compared to Parquet.
Cove Base: This type of show molding is meant for the same purpose of covering up any extension gaps that may exist between the wall and floor. They come in styles such as square edge, bullnose, etc.
Types of Materials Used in Shoe Molding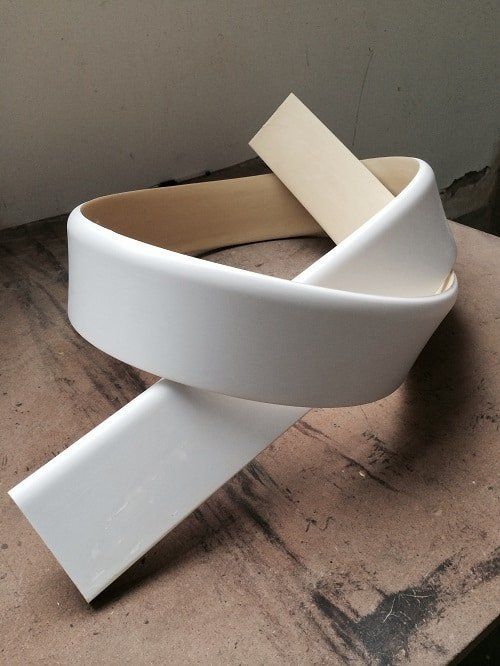 Wood: The most commonly used material and preferred choice by homeowners. Overall natural wood is one of the most preferred choices of wood to be used in this material. It makes it recyclable and reusable, but it also lasts long and is very durable. They do not crack easily, and their natural appeal adds to the overall look. It offers a pleasing look and is exceptionally functional.
MDF: MDF is an abbreviation for medium-density fiberboard. This material is gaining popularity with homeowners, contractors, and designers over time. This material is known for its versatility and functionality. The material is extremely easy to paint on; it doesn't take a village to set it up. The best part is that it is a cost-effective material that is easy to manage and design and looks stunning. The installation process is much more hassle-free with MDF.
Vinyl: Vinyl-based product is made up of PVC, which often comes in white color, but can come in a range of colors too. These are commonly used in projects where there are carpet installations, as it gives off a good look. This material has an overall good look and feel to it and adds to the aesthetics of the place.
Polystyrene: This material is great to work with because it is extremely lightweight, easy to install, and affordable in nature. It is ideal, especially if you have taken up a small project that needs a good finished look. It is great to work with it, as it offers the flexibility to easily cut with a utility knife.
Various Styles of Shoe Molding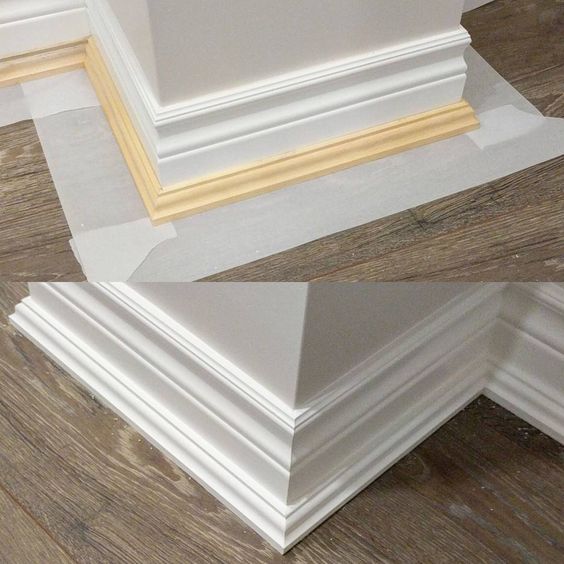 Straight – As the name suggests, this one is a simple and straight-styled product used in accent walls, cabinets, etc.
Beaded – This one gives a more layered or textured look, making them look very decorative.
Colonial – This one has beaded edges placed around a flat center profile.
Rounded – This one has smooth rounded edges that make it pleasing to look at and simplistic in nature.
Bullnose – It has a more rounded profile that offers an unmatched professional look.
Square Edge – A flat profile with a great finished edge that can be used in the gaps.
Where Should You Use Shoe Molding?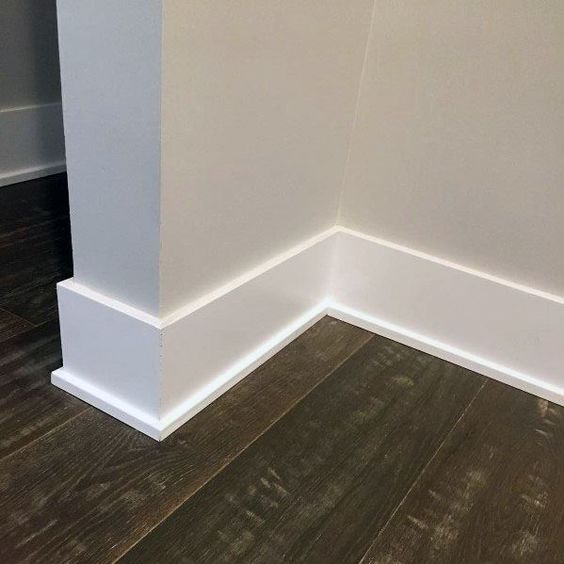 Shoe Molding, as suggested, can be used for covering up the gaps between the wall and baseboard, which is the primary function. But now, it's aesthetic value; it can be used to amp up the look and feel of your home.
It can be used in doorways, staircases, and bedrooms to give the desired appearance. It promises to stand out with an aesthetic finesse that remains unmatched. They look great and more pronounced as compared to a flat frame.
Types of Materials Used in Quarter Molding?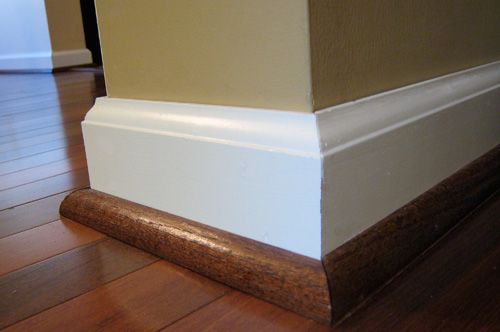 Quarter Round molding can be made from versatile materials depending. Each of these will affect the product's durability, overall look, and finish.
PVC Composite Material – By its very nature, this material is resistant to frequent cracking or splitting, Ideal for floor-to-wall trim transitions.
Cellular Vinyl Composite – This product adds the right amount of dimension and overall sleekness to the transitioning baseboard.
MDF – When it comes to choosing the perfect material for quarter-round molding, MDF is the best of them all. It is ideal given the sturdy, long-lasting quality it offers. It is more flexible as compared to standard wood and cost-effective as it is easy to handle.
Wood – Wood is generally the most durable and long-lasting material when it comes to quarter-round molding. However, as compared to MDF, it may be more prone to cracking, etc., given it is solid wood. However, it does offer a more classy look. However, once installed, wood is more resistant to cracks or wraps, making it extremely sturdy. Woof also comes with its own natural imperfections, effortlessly hiding any flaws that may be there.
Where Should You Use Quarter-Round Molding?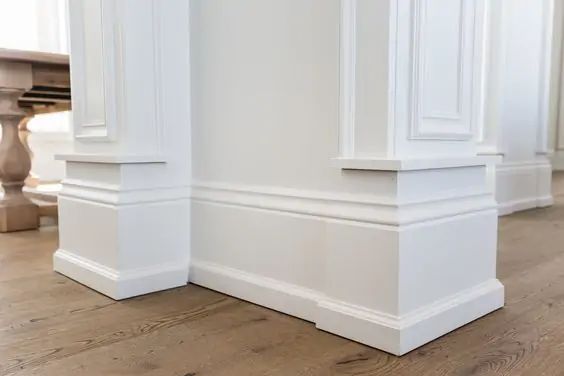 Quarter-round molding is generally used in places that need a long-lasting, durable finish. It goes best with rooms that have hardwood floors. If you do not have carpeted floorings which would generally hide the flaws and imperfections, then quarter-round molding is the way to go. You can use quarter-round molding as the perfect addition to any home with hardwood floors.
It also works brilliantly well for countertops in kitchens. This type of molding is considered to be sturdier than shoe molding, given the depth and dimension of this product. These can be sued in bedrooms, living rooms, and offices.
How to Install Shoe Mold vs. Quarter Round to Your Walls and Floor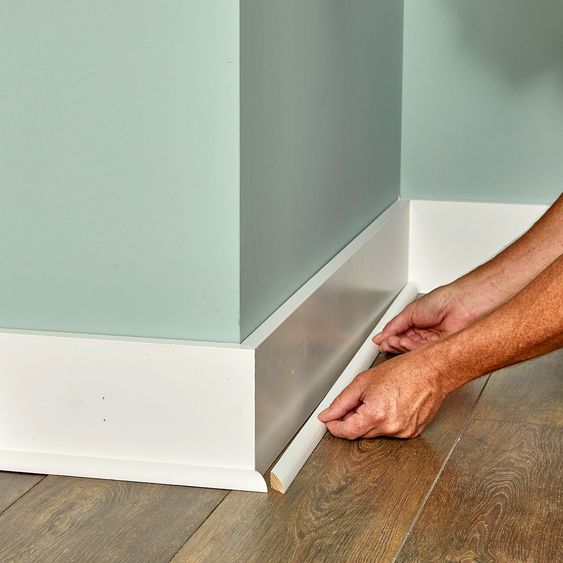 The main purpose of both trims is to hide imperfections and make the project/room look effortlessly beautiful. However, this is exactly why the general placement or installation of the product must be done perfectly well.
Raw Materials Needed for Installation
Step 1: Make The Markings: Once you know where the moldings need to go, you need to mark out the space to measure. Hold your desired molding strip against the desired spot that needs to be worked on. Make markings on the mold that you will then need to cut. If you are uncomfortable with this method, you can always go the extra safe way and measure the space with a measuring tape and then make markings on your mold.
Step 2: Cut The Molding: Once your markings have been done, hold the saw at an angle of 45 degrees and see it. Once the cutting is done perfectly, please place it in the desired area to check the length, then repeat the same with all the areas that need the molding.
Step 3: Paint It: If you are fixing up your molding trim into an already walled space, ensure you color match correctly, or else it defeats the whole purpose of the project. Make your color matching perfected down to the T, then paint it. Leave it to dry well before you proceed with the next steps.
Step 4: Setting It Into Place: Carefully glue the entire length of your molding strips together to form one long train. This allows continuity and ensures the overall look doesn't appear broken or interrupted. Ensure this is done across the entire length of the area that needs molding.
Step 5: Nail It in. Once you are prepped and ready to mold it, just use your nail gun and insert nails two inches apart from one another. All the while, ensure that the grip of the molding on the wall is extremely sturdy and finish your installation effectively. You can also apply a thin line of adhesive in place before you begin with the nail gun bit.
Step 6: Use Putty to fill: After you have nailed it down perfectly, use good-quality wood putty to get the perfect filling done. This step is the final one to ensure a complete end-to-end clean and finished look is obtained.
When Should You Avoid Using Molding Trims?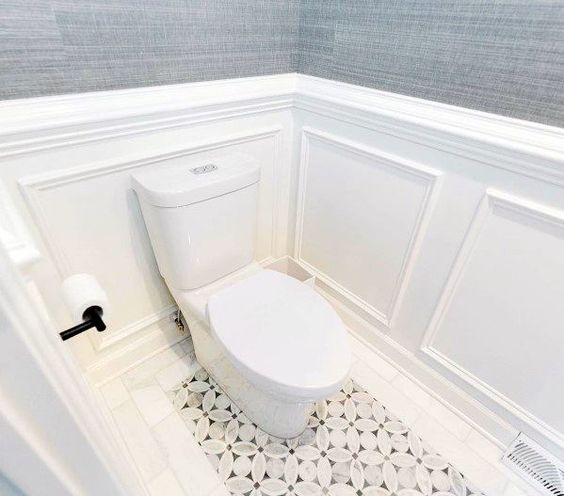 Using molding of any kind comes from the purpose of hiding imperfections or adding a touch of aesthetic beauty and personality to any place. However, not all places around the house need a molding trim. Always ensure you avoid using your molding trim around these places.
Over the Carpet: Usually, homes that have carpet do not need molding trim in the wall-to-floor transition areas. Carpet thickness generally covers the tiny area where mold trims may be used to cover gaps. Thereby naturally covering up any gaps that may exist. Also, in some cases, the carpet overruns the wall-to-floor transition, thus not needing any molding.
In Bathroom: The bathroom is usually an already compacted space, and therefore it isn't recommended to use trims in this area as it only further reduces the space even more.
Conclusion
Looking to upgrade your home, elevate its look, and also add functional benefits such as eliminating imperfections? Shoe molding and quarter-round molding are great solutions that promise to upgrade your home and give the perfect final finish to your room and space. They come in a variety of types that add aesthetic and decorative value to your home.
If you are looking to choose between shoe mold vs. quarter-round mold, the differences and similarities need to be considered carefully instead of using them interchangeably. They are easy to install, come in various materials that match different project and budget needs, and still give your home the upgrade it deserves.
Molding trim and effective concealing systems help to do away with imperfections and add to the overall aesthetic of your home in the best possible manner.
Frequently Asked Questions
Should I Use Shoe Molding or Not?
Shoe molding is a floor installation part that aims to fill in the gaps between the floor and wall and ensure any imperfections that may be present are hidden. Because the gap is so small, the shoe molding fits in perfectly while being able to expand and contract as required. In addition, adds to the aesthetic appeal.
What is the Purpose of Quarter-Round Molding?
Quarter-round molding is used to fill up any gap between the baseboard and the floor. This is generally placed in a way that eliminates any kind of imperfections there may be. Quarter-round molding is bulkier than shoe molding as this type of molder, in a literal sense 1/4th of that of a circle, hence the name.
hre