Home is where you can be yourself. Be it a big palace or a mobile home, using the right interior will make all the difference. Also, a home is made by people, whether it is you living alone or you are living with your family. A home is a home. There is no definition for it. With mobile homes, you can live a compact yet big life. All you need is to remodel it in a way that fits your needs and wants.
Mobile home remodels are the way to make your small spaces into effective ones. They are a way to showcase creativity and ways you can use up space.
Mobile homes are the kind of homes that are built in factories and then shifted to places according to your want and need. Mobile homes, aka manufactured homes, can be changed through remodels to create stylish and functional living spaces.
Let's learn about 16 great ways to remodel mobile homes to showcase as much creativity as possible.
Types of Mobile Home Remodels to Consider in 2023
1. Modern Farmhouse Makeover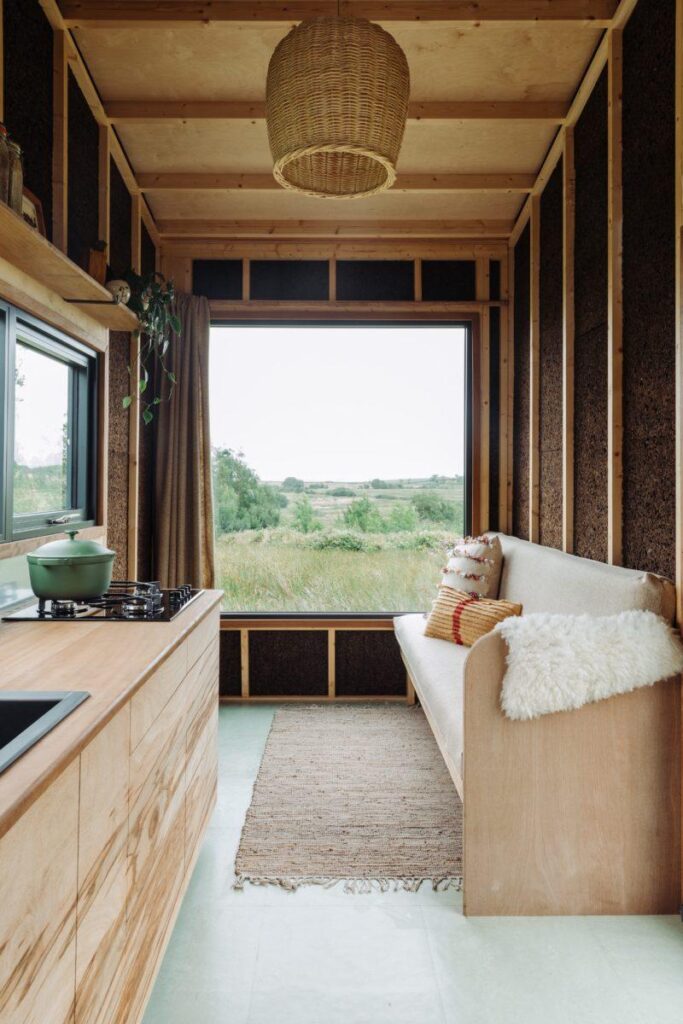 Farmhouse is known for being a place that is filled with memories, love, and lots of fun. The house is made for creating memories. You can incorporate rustic elements, cozy décor, shiplap walls, aesthetic look, and charming look.
These houses are a reminder that a modern farmhouse makeover should have the best of both the world. It should have a rustic element and a modern touch. The goal of mobile home remodeling is to create a comfortable, inviting space that will suit your style and preference. You can also add small elements like foldable dining tables, indoor plants, etc., to make your modern farmhouse your home.
2. Open Concept Renovation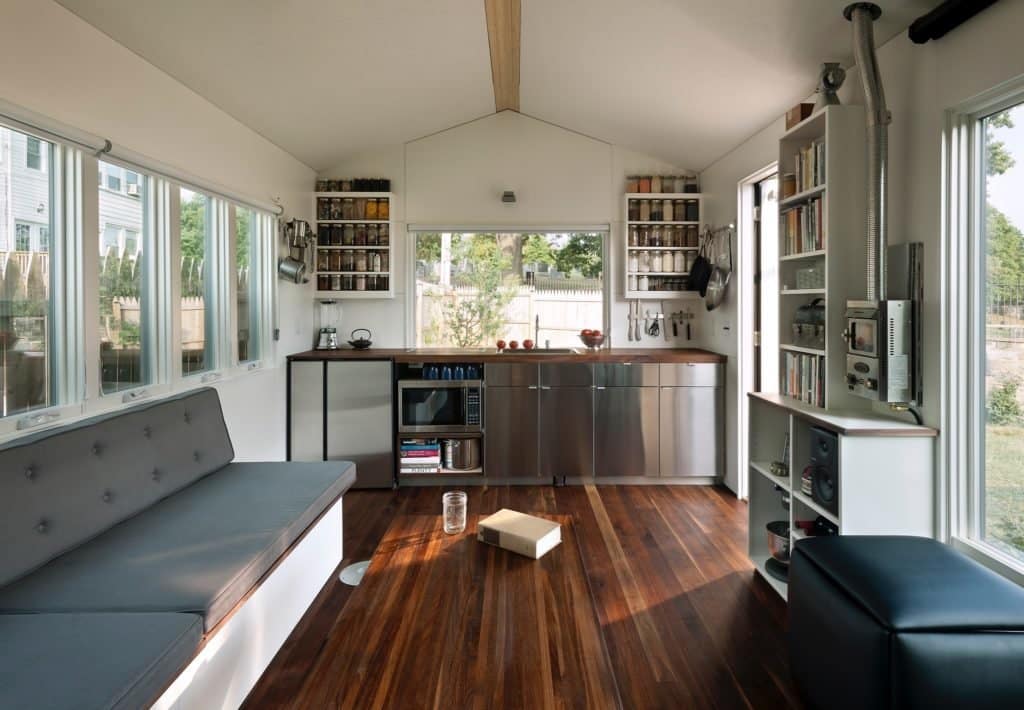 Mobile home remodels are said to be compact, but then let's break that rule by designing an open-concept renovation to remodel your mobile home. You can create clutter-free space that can give you open space to breathe and call that place yours.
You can also use this open space to maximize the space and create a smooth, fluid flow between the spaces you create at your mobile home.
With an open-concept renovation, you get an opportunity to create a seamless, fluid living space. You can do that by removing barriers and getting the best of layouts that can improve the overall functionality, visual appeal and create an environment for recreational activities.
To remodel your mobile home, you can use pieces like foldable beds, detachable lamps, foldable mattresses, and other compact pieces to create an open-flow house. Remodel the house in your way.
3. Industrial Chic Transformation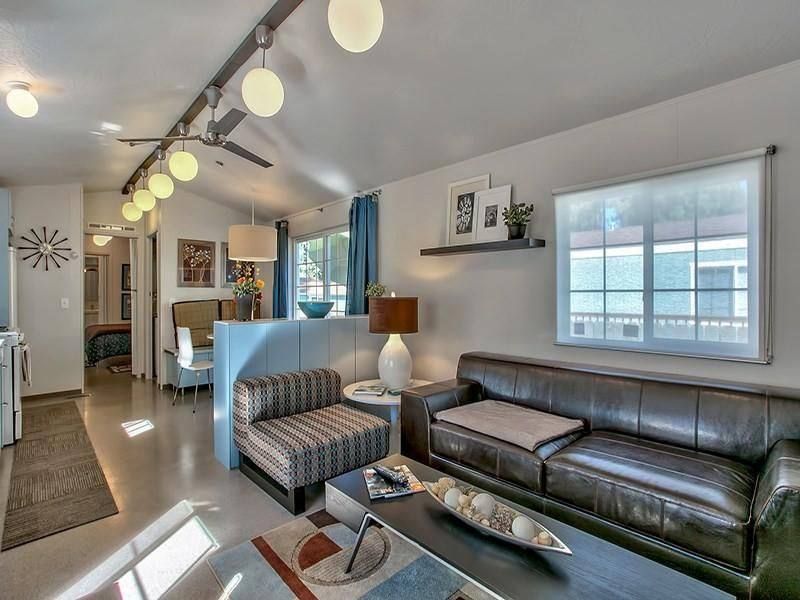 If you are someone who likes to follow trends and has an eye for art, then you should definitely check out chic mobile home remodels. They are one of a kind, and adding exposed brick,metal accents, open ceilings, minimal color palette,industrial lighting, warehouse-style, bold patterns and textures, utilitarian Furniture, etc., will give your mobile home a kind of aesthetic that not everyone can carry off.
Keep in mind that industrial chic transformation is all about creating and embracing the raw and unfinished beauty of industrial elements with a pitch of modernity, classiness, and style. You can mix with them and create a space that reflects your personality. In the end, mobile homes are your gateway from the chaos of the world, and you should remodel them in your own way.
4. Coastal Retreat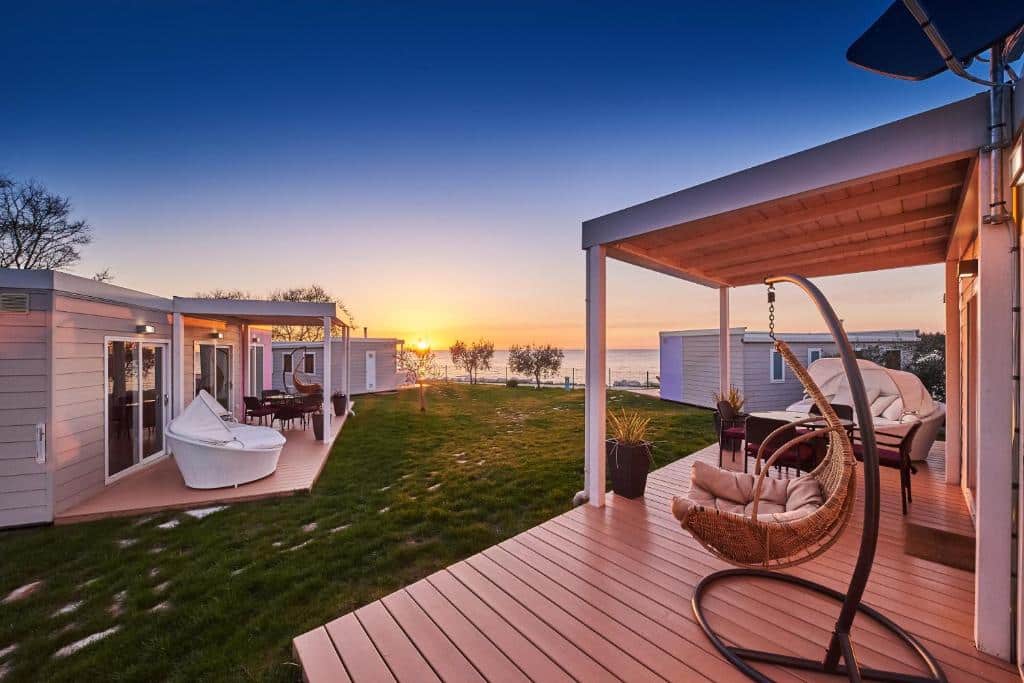 A coastal retreat mobile home remodels will give you a beachy vibe with the comfort of your home. You can create a coastal retreat at your home by creating a relaxing vibe by creating a relaxing beach vibe.
You can remodel your mobile home with a coastal retreat by adding elements such as wicker baskets, driftwood coffee tables, throw pillows, seashell shades, table lamps with a beachy color palette, comfortable seating, outdoor rugs, and beach-themed accessories. These elements will add a touch of beachy look to your mobile home.
If you are the kind of person who likes to spend a lot of time on the beach, then your mobile home should reflect that. Your house should have the breeziness, calmness, and peaceful vibe of the beach. The home should have all the elements of beaches, so remodel it in a way you always wanted to and feel the happiness of beach vibes every day.
5. Mid-Century Modern Revamp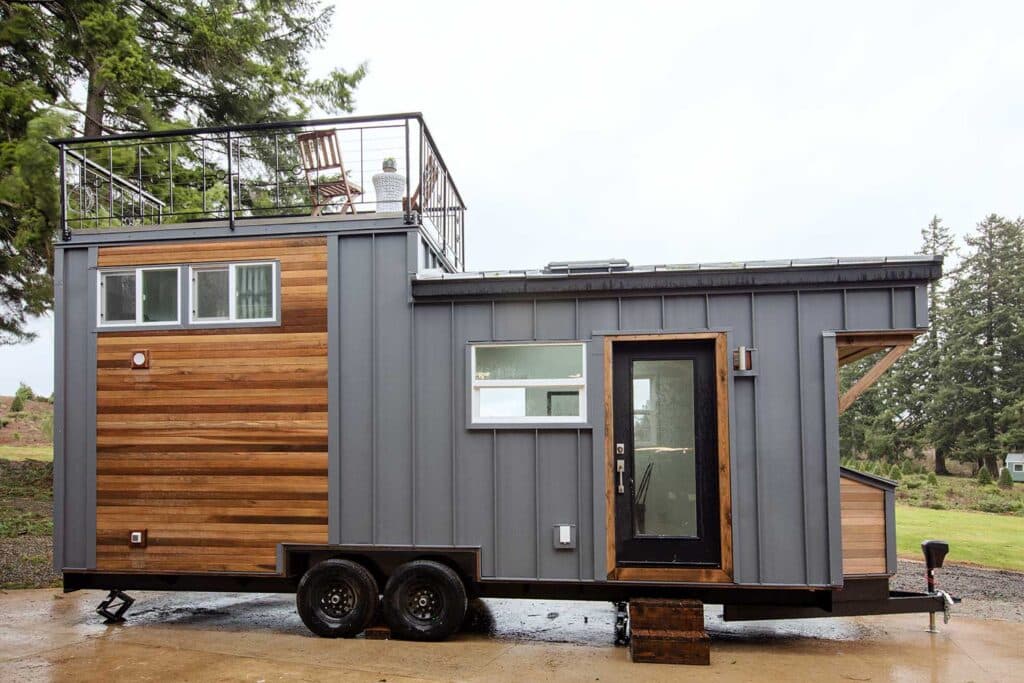 If you are looking to create a space that would embrace the retro charm of mid-century, then you should mobile home remodel your space with the retro charm with clean lines, warm colors, statement lighting, and retro accessories.
Embrace the retro charm of the mid-century style with clean lines, vintage furniture, and iconic design elements. You can remodel your mobile home and give it a vintage vibe by adding elements that reflect the kind of place you want to build. You can opt for furniture with warm wood finishes that will add a modern touch to your retro home.
If you want to go all out with the retro theme, choose a color palette with a balanced color tone like mustard yellow, burnt orange, avocado green, and teal as accents in upholstery, throw pillows, or rugs. Add abstract patterns such as patterned wallpaper and rugs with geometric and other organic patterns. You can also choose statement furniture like vintage storage options, etc.
Ensuring that to give a mid-century modern revamp is all about capturing the vibe and essence of the era with the right kind of furniture, color, and finishes. Give your mobile home the vibe you always wanted. Make it retro; make it you.
6. Scandinavian Simplicity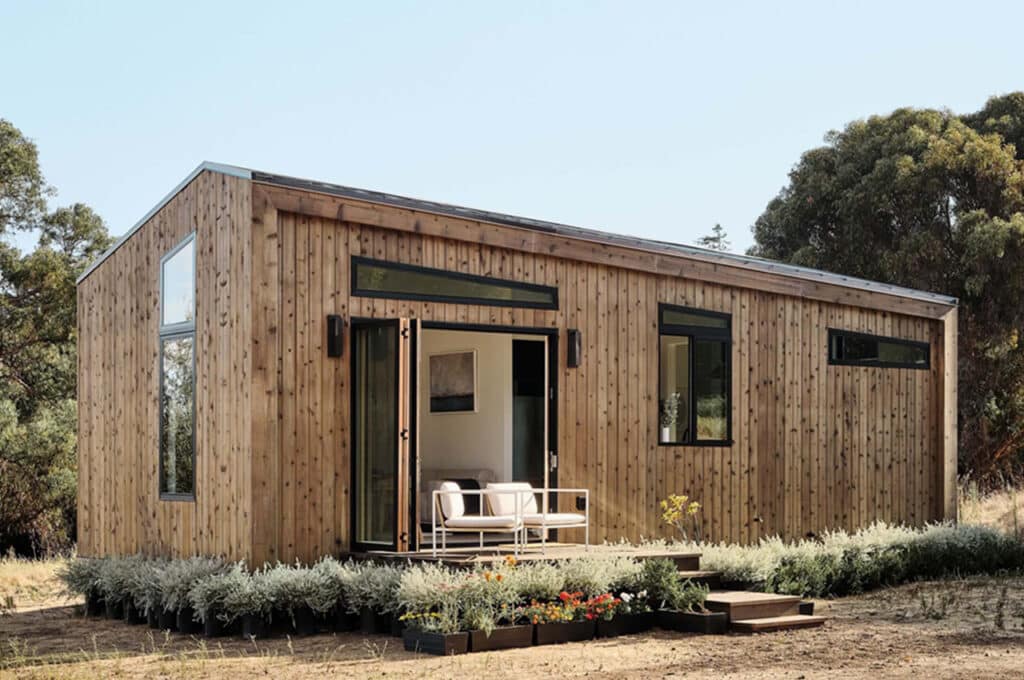 If you are into minimalist design, neutral colors, and minimal yet functional furniture, then Scandinavian designs are for you. They are focused more on functionality and less on outer aesthetics.
Scandinavian mobile homes can be focused on simplicity, embracing natural materials, earthly tones, minimalist designs, etc. Because of its functionality, you can use cozy textiles, functional storage, minimalist accessories, Scandinavian lighting, house plants, hygge elements, etc.
Listen, a Scandinavian mobile home is all about simplicity, creating a clean, serene, and functional space with an emphasis on natural materials and light. With this, you can strive for a clutter-free environment that allows the beauty of minimalism to shine. You can incorporate these elements and achieve a calming, peaceful, and harmonious Scandinavian-inspired mobile home.
7. Bohemian Escape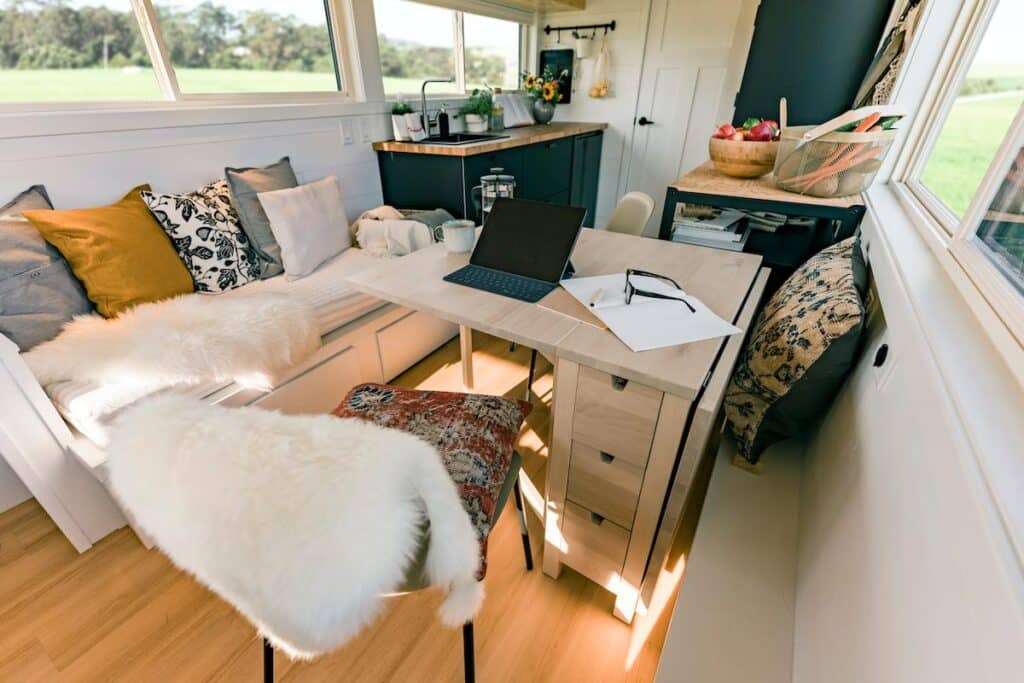 If you are the kind of person that loves Pinterest aesthetics, then bohemian escape is for you. It is aesthetic, trendy, classy, and Instagrammable. It is one of the best escapes you can do to remodel your mobile home.
To remodel your home with a boho aesthetic, you should incorporate plenty of farmhouse fusion, earthy tones, luxurious fabrics, modern furniture, baskets, windchimes, etc., into the house. Find cozy sitting. Remodel your home in the way you have always wanted and this boho aesthetic should be a reflection of all the pins you have ever saved. Make sure that you make it the way you want it and not the way everyone tells you about it.
8. Cabin-Inspired Upgrade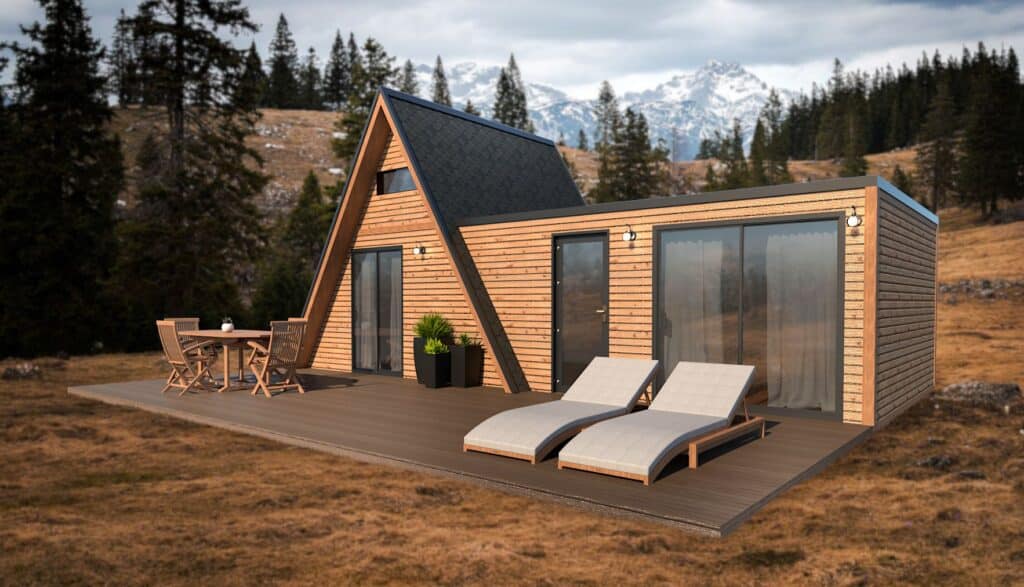 Mobile home remodels are meant to create a space where, unlike mainstream houses, you can create your paradise the way you have always wanted to. You can create your house the way you always wanted. You can do that by remodeling your mobile home as a cabin.
To give your palace a cabin-inspired upgrade, you have to add elements such as wood paneling, stone accents, a rocking chair, a library, plush throws, faux fur rugs, knitted or flannel blankets, etc.
This will give a sense of a wood cabin from the comfort of your home. If you are into reading, you can choose the nook of your mobile home as a cozy reading corner and can have your main character moment.
Remodeling your mobile home into a cabin style is all about capturing the cozy, rustic charm of a mountain retreat, so embrace the feel and adapt ideas that can make you feel at home.
9. Contemporary Elegance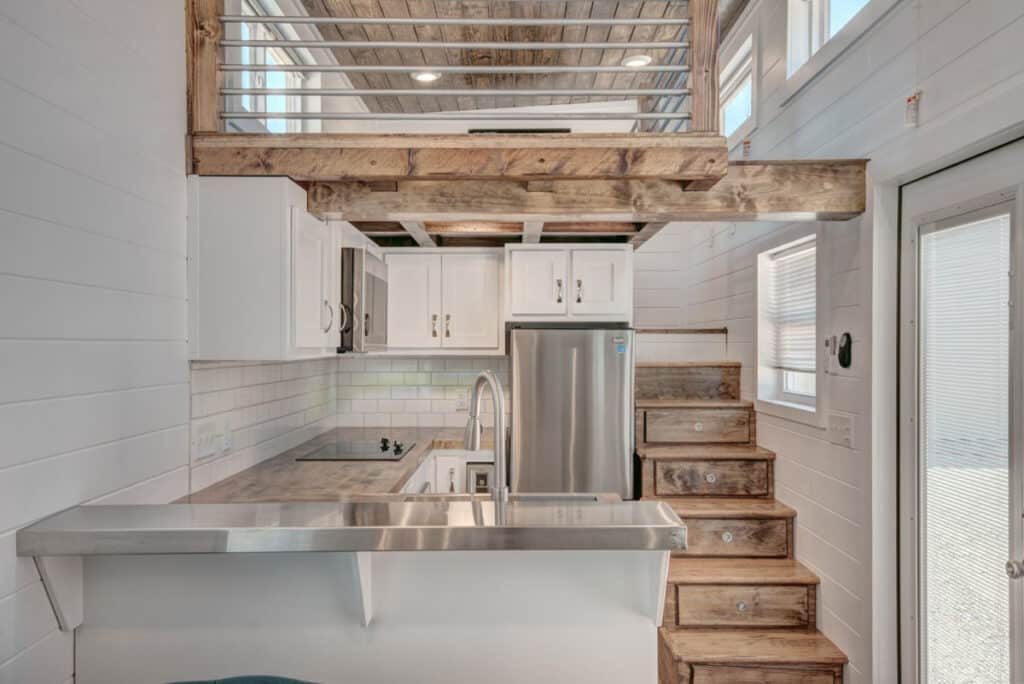 Mobile homes can have contemporary elegance. You can achieve that by combining sleek and sophisticated add-ons to your house. With the help of class, luxury, and refinement. You can remodel a house in the way you always imagined.
To give your house a contemporary elegance, start off by choosing sleek designs, geometric shapes, high-quality furniture, pendant lights, plush area rug, oversized artwork, hidden furniture, vase, etc.
When you are planning to remodel your house, keep in mind that elegance is all about creating a place with high-quality products that have attention to detail. This will add to the luxury of simplicity and class.
These are just a few ways in which you can remodel your house. The key is to identify your personal style and customize it to suit your preferences and needs.
10. Industrial-Farmhouse Fusion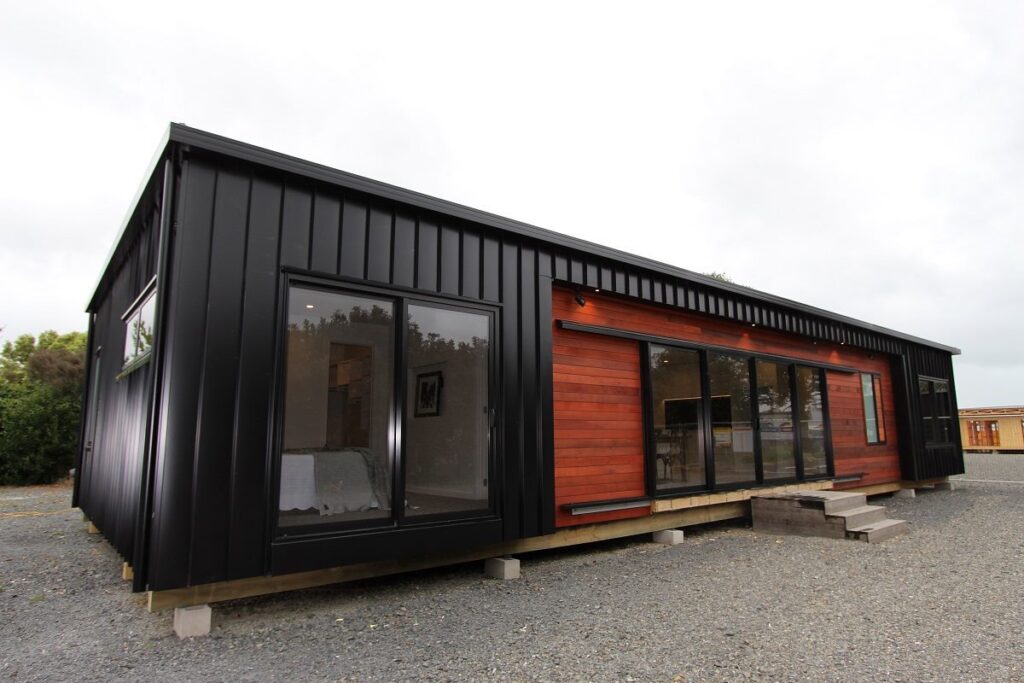 Looking to create a vibe that has industry and farmhouse fusion both? This mobile home remodel is for you. With the combination of elements such as industrial design and farmhouse style, you will get to create a unique blend of ruggedness and charm in your space.
To give your place this vibe, you have to incorporate elements like reclaimed wood, distressed metal, metal shades, wire cage sconces, wood for shelving, countertops, farmhouse-style dinnerware, vibrant textiles, floral patterns, or vintage signage.
Ensure that the fusion is all about creating a balance of both worlds. You can experiment with a variety of textures, materials, personalities, etc., to make your place more yours and make it welcoming for people around you.
11. Vintage Glamour Makeover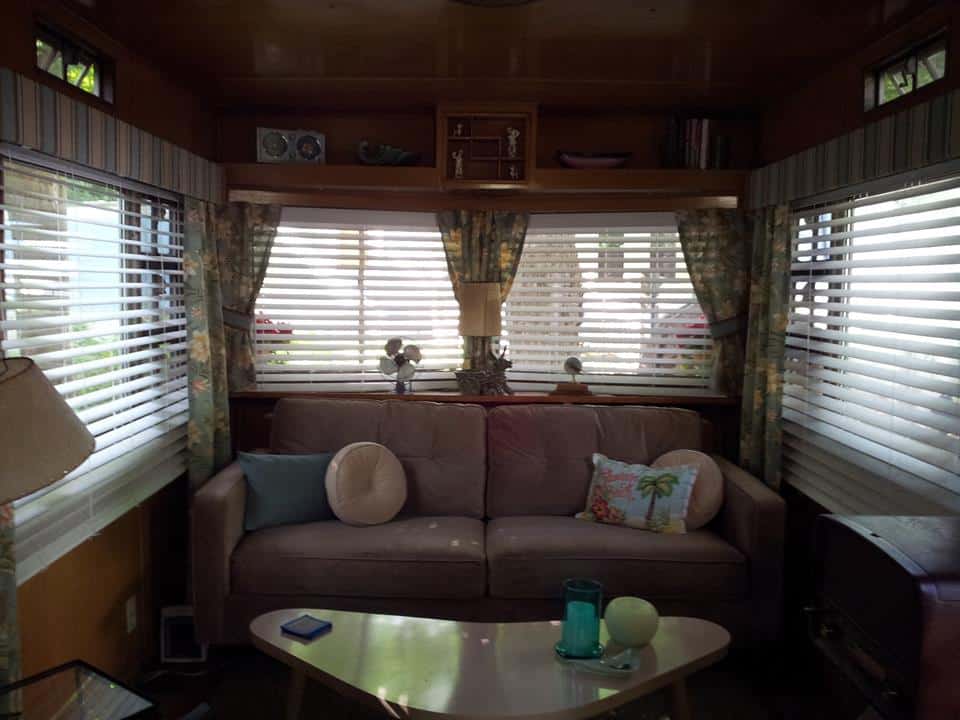 Vintage mobile home remodels are one of their own kind. They are a combination of glamor and luxury.
You can incorporate the vintage makeover into your mobile house by adding pops of color with rich jewel tones, velvet sofas, mirrored accent tables, ornate details, antique vases, crystal candleholders, vintage books, or art deco-inspired sculptures.
You can also add crown molding, intricate ceiling medallions, or wainscoting on walls. To make sure that everyone watches your vintage collection remember to display vintage perfume bottles, crystal vases, or art deco-inspired décor pieces to add a touch of elegance. You can adapt these ways to create your own personal vintage glamor and create a captivating vintage glamor mobile home.
12. Urban Loft Remodel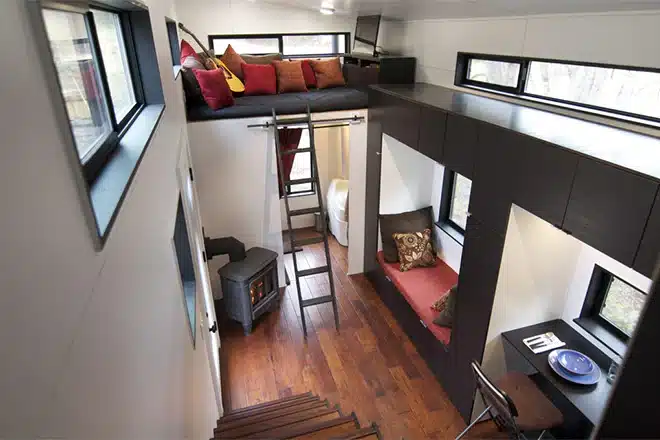 The home you want to create should be homely. That is what we believe in. Mobile home remodels give you an opportunity to create a small space in your own way. An urban loft remodel is one of the finest ways you can do that.
To incorporate this look, you should utilize minimalist furniture, brick veneer artwork, or accessories to add personality. Opt for sleek sofas, low-profile coffee tables, adjustable floor lamps, marble countertops, minimalistic cabinetry wire sculptures, etc.
Make sure that you embrace contemporary and industrial elements to create a classic and sleek space. You can mix a variety of furniture to make a mobile home your home.
13. Eclectic Wonder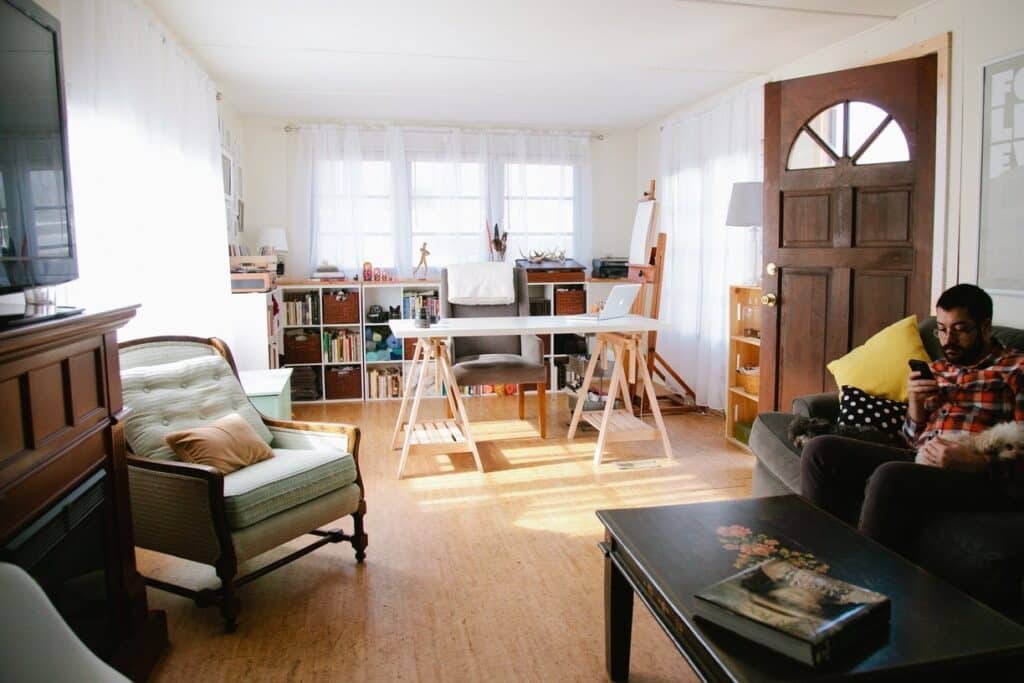 Life is too boring to have a house that does not show your personality. Mobile home remodels give you an opportunity to create a space where you can mix and match different styles, colors, and patterns to create a space that is an exciting and eclectic living space for you.
Eclectic wonder styles have a blend of a lot of design influences, styles, textures, and shades of color to create a vibrant and captivating space. To make your mobile house like an eclectic wonder, add textiles like rugs, fur, jute, velvet sofa, a bold-patterned armchair, etc.
Listen, this style is all about embracing individuality and understanding a mix of different design elements.
14. Nature-Inspired Oasis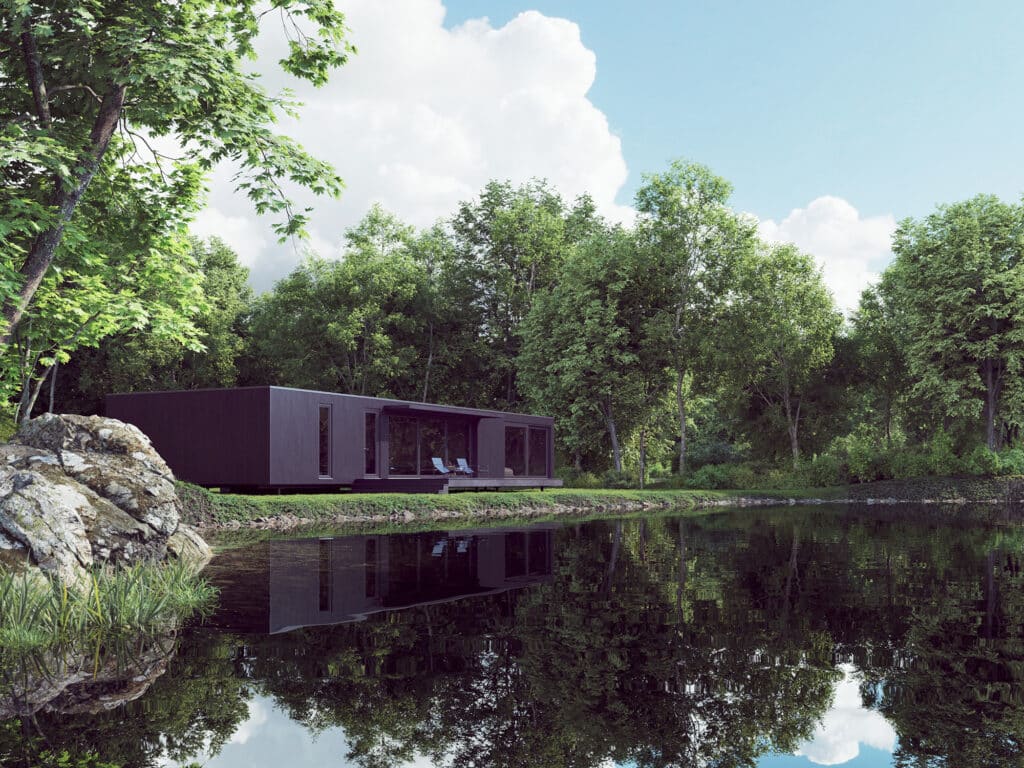 If nature is your thing, nature-inspired oasis mobile home remodels should be your thing as well. It is the perfect blend of bringing the outside into the warmth of your home.
You can create an oasis in your mobile home by choosing furniture made from sustainable woods, adding plants, lighting candles, nature-inspired artwork, deck space with comfortable seating, etc.
A nature-inspired oasis is all about bringing nature to your home. Use these ideas to suit your personal vibe and create a tranquil and rejuvenating mobile home oasis for you.
15. Retro Renovation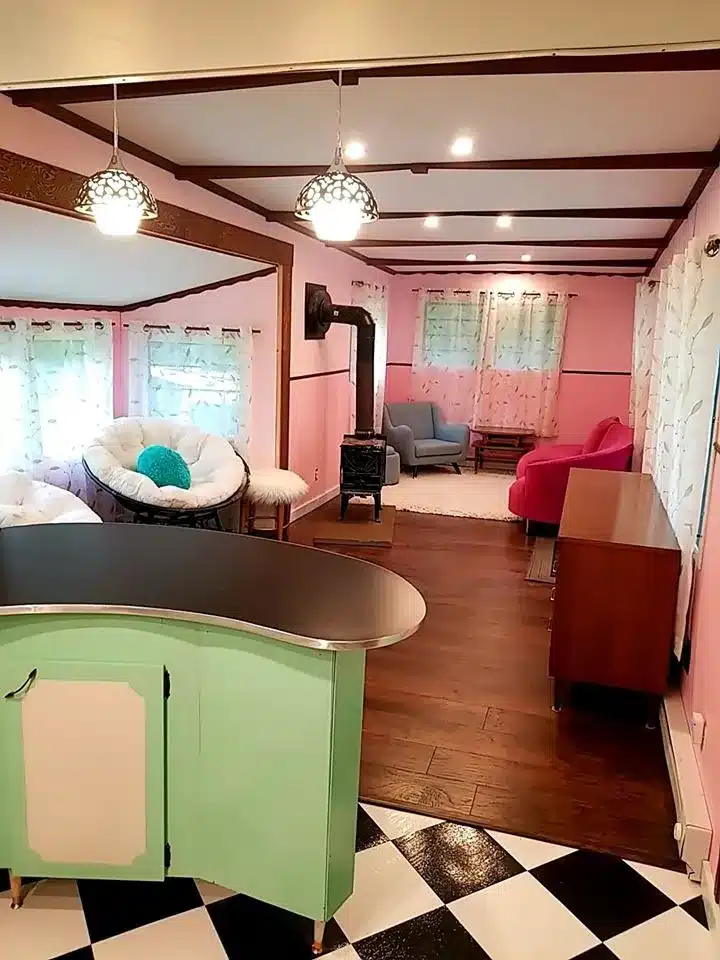 Good old nostalgia is the perfect vibe for your mobile home remodel. You can bring the age-old charm of the past into the present by remodeling your mobile home with a retro vibe.
To achieve the vibes of the '50s, all you need to incorporate is vintage-inspired furniture, floral prints, retro clocks, funky table lamps, movie posters, polka dot pillow covers, etc.
The retro renovation is all about reinventing the style and vibe of a particular era. You can be drawn to the vibrant 1950s, the crazy 1970s, or any other retro period you feel like. All you have to do is incorporate the colors, patterns, furniture, and accessories that remind you of that nostalgic charm.
16. Smart Home Upgrade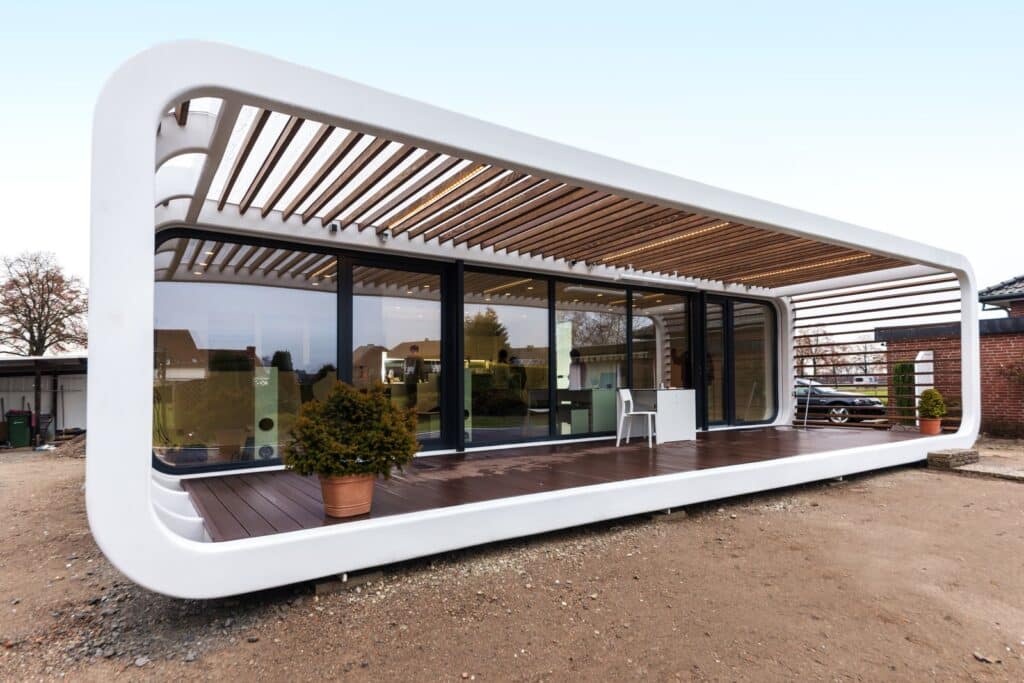 If you believe in technology, then you should make your mobile home remodel into a smart one with the help of smart tech and innovation.
You can do that by installing a smart lighting system, adding home security, incorporating voice-activated virtual assistants, creating heating/cooling schedules, smart refrigerators, and upgrading your entertainment systems.
Look, a smart home upgrade is aimed at enhancing convenience, efficiency, and safety in your mobile home. So, choose devices that align with your wants and lifestyle. After that, you can gradually add smart features with the passage of time that would make it a seamless transition.
Conclusion
The above were just a few ways to do mobile home remodels. You can choose any of the styles above to remodel your mobile house. Remember that these are just a few styles, and you can also add things you want to, but we believe in ensuring that you know all the options that are trending out there.
Researching is tough these days, especially when you have so much information, which is why we believe in writing blogs about the latest trends in the interior industry so that you do not have to waste your time.
Follow our blogs to keep an eye out for all the updates and trends.