If you feel like your current storage unit handle doesn't cut, and you need to change your kitchen cabinet handle but don't know where to start, you can consider reading the blog.
Placing cabinet handles is a breeze, but only if you have sufficient information about how to do it. There are a few aspects that you need to take care of while changing or placing the handles, like color, size, position, and way to mount it. However, the most important things to mull over while selecting the handles are functionality and appearance.
Since you'll use it regularly, you must look for these two things. The selection might seem easy, but you can be overwhelmed by the endless choices of handles in the market. Placing handles not only provides practical benefits but also gives the kitchen a facelift.
You need thorough research if you want to find the perfect handles for your cabinet so that it can look flawless. Don't fret because we have already gathered everything you need to know about placing handles correctly.
1. Selection of Handles
If you are about to change your kitchen cabinet handle for reinvigoration, the first thing you need to consider would be a selection of handles. You will have to think from numerous points of view while making the selection. First and foremost, there are two main kinds of knobs and pulls. Knobs provide the cabinet with a traditional vibe, while pulls are contemporary. It is up to the homeowner how they want to keep things, classic or modern.
One might think it is just a minor update and doesn't even matter, but this is a mere underestimation. Even a minute change in the furniture item can breathe new life into it and uplift the room's ambiance. Consequently, choosing the handle is crucial.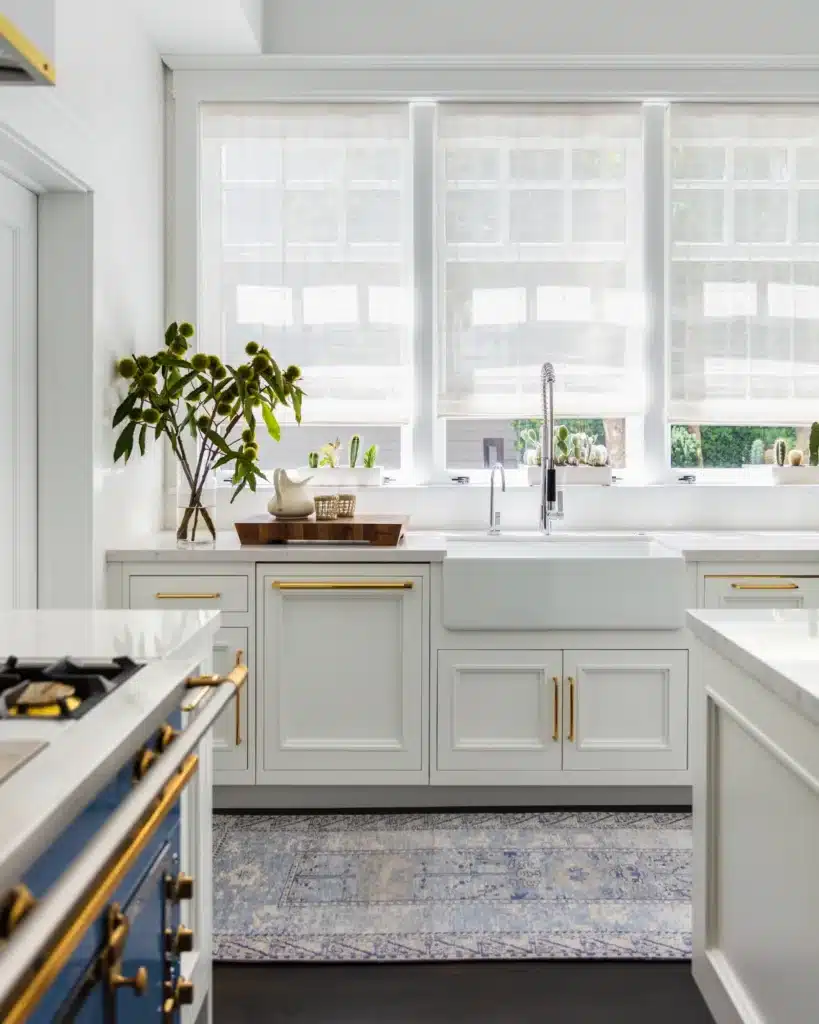 A little research is required when you are choosing from knobs and pulls because not only do they follow different decoration themes, but also their cost and appearance also vary. Revamp your kitchen cabinet with one of the following handle options:
Knob Handles
Knobs are easy to install since they usually need only one screw to connect them to the drawer door. Moreover, they are available in numerous designs and materials. Knobs made for cabinets are just a small version of those made for doors.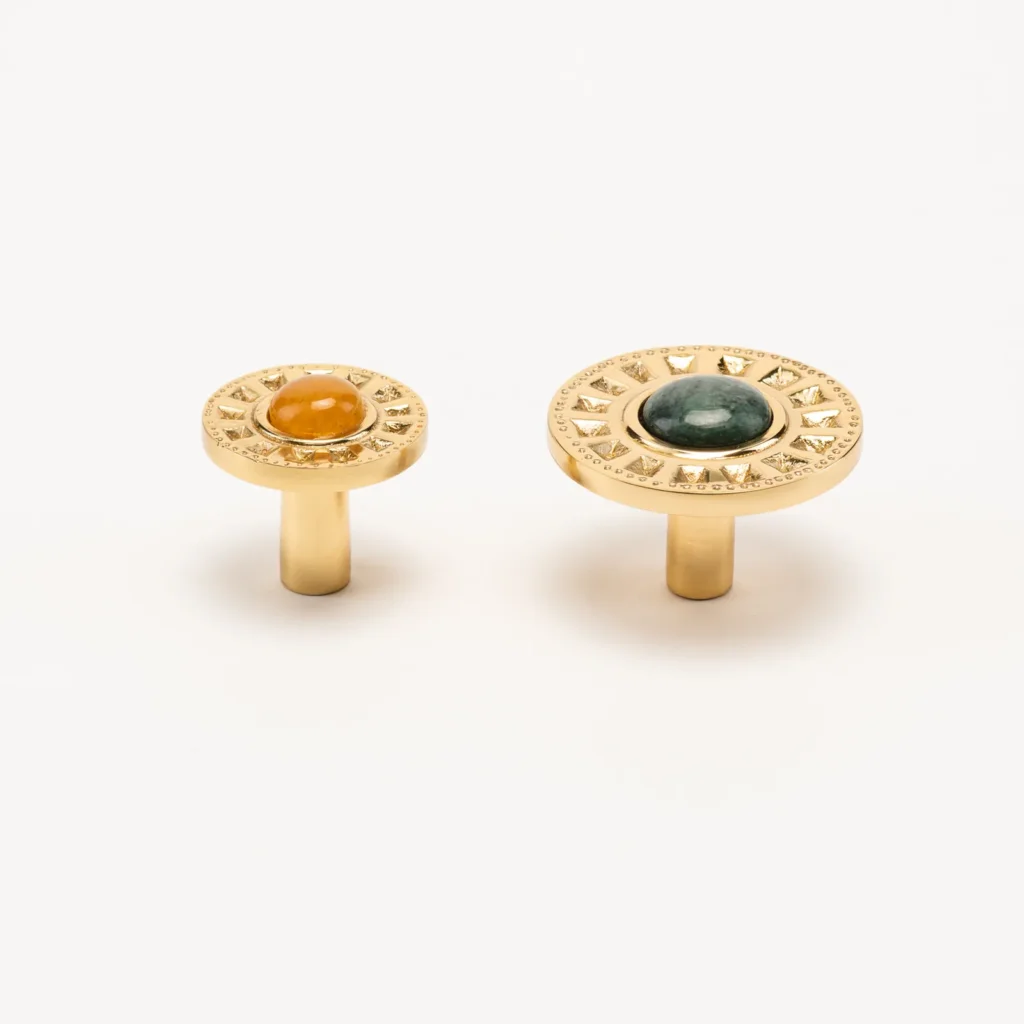 Pull Handles
Pulls, as mentioned earlier, are available in different modern designs, but some of them have traditional styles as well. For example, Bar pulls feature designs with curves, a blend of modern and classic. Pulls also seem more functional since they make opening and closing of the doors more comfortable.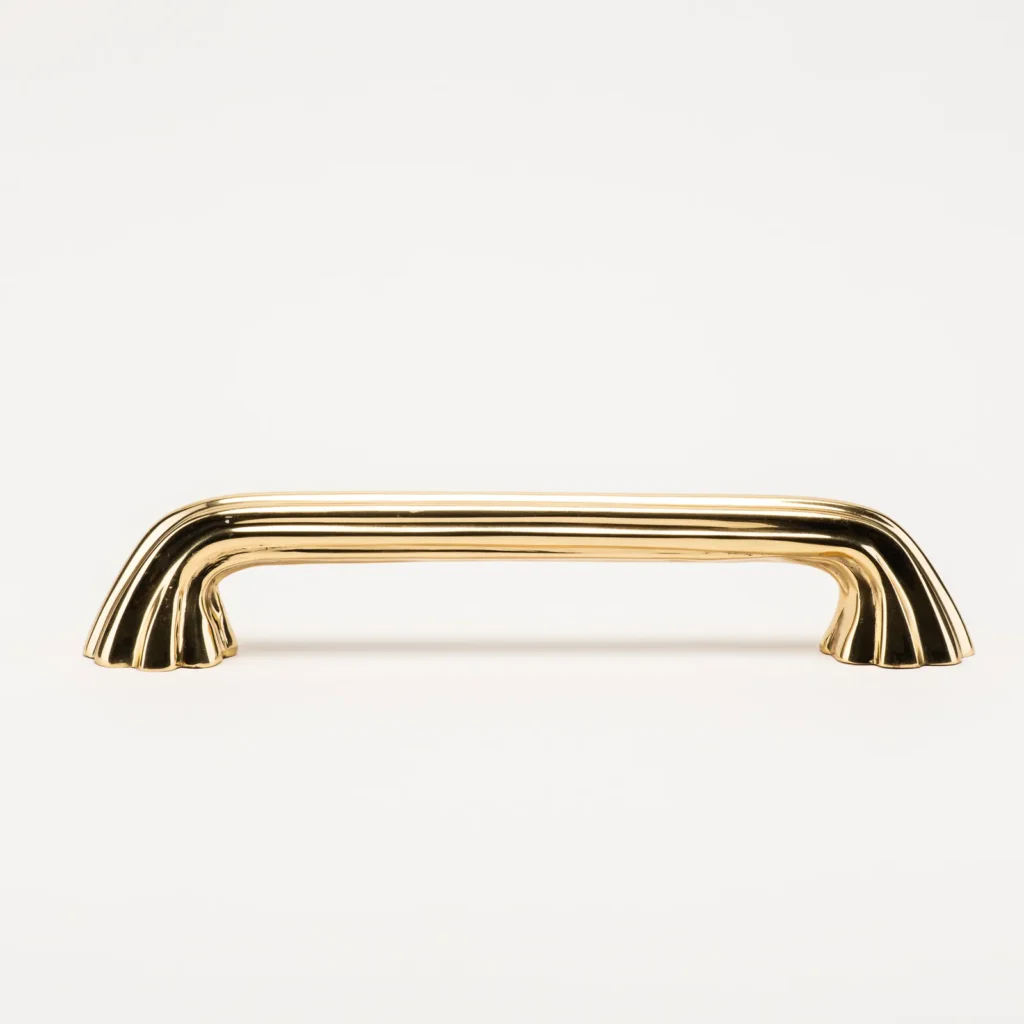 Reasons to Update
One of the reasons that cause a replacement of handles in the cabinets is beauty. Some individuals want to keep things as trendy as possible. So they keep things up to date, from furnishing to all other embellishments in their rooms.
The second reason to provide the cabinet with handles or knobs is its functionality or comfort. If you still have one of those cabinets in your kitchen that came with no hardware, you can consider giving it an update with handles. For cabinets like these, a handle update makes it more functional and increases the life of the finish since the knobs do not let the oils transfer to the surface.
2. The Placement for Mounting Handles
We have selected the handles for our kitchen cabinet, and now it's time to finalize the place to mount the handles. It is a crucial aspect since you will be using it regularly, and you want the handle to be within reach. If you want to stay at ease and get the most out of handles, place it somewhere you can open and close easily.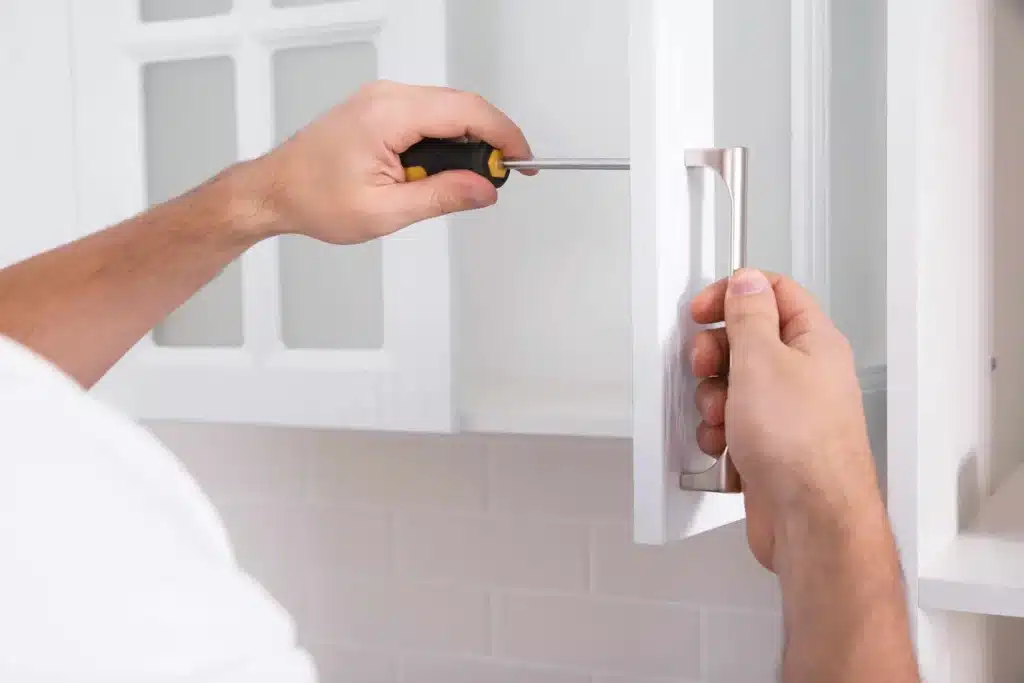 Another general rule for the location of the handle is to place them about four inches away from the door edge. However, if you think reachability is not possible, then you can decrease the distance.
Find a Place to Mount Knobs
Another factor to consider the knobs' distance is the size of the handles. If you are using a large handle, you will have to fix it at a different angle from the edges, while tiny knob handles can be placed near the door edges. However, 1" to 4" is a reasonable distance that you need to maintain.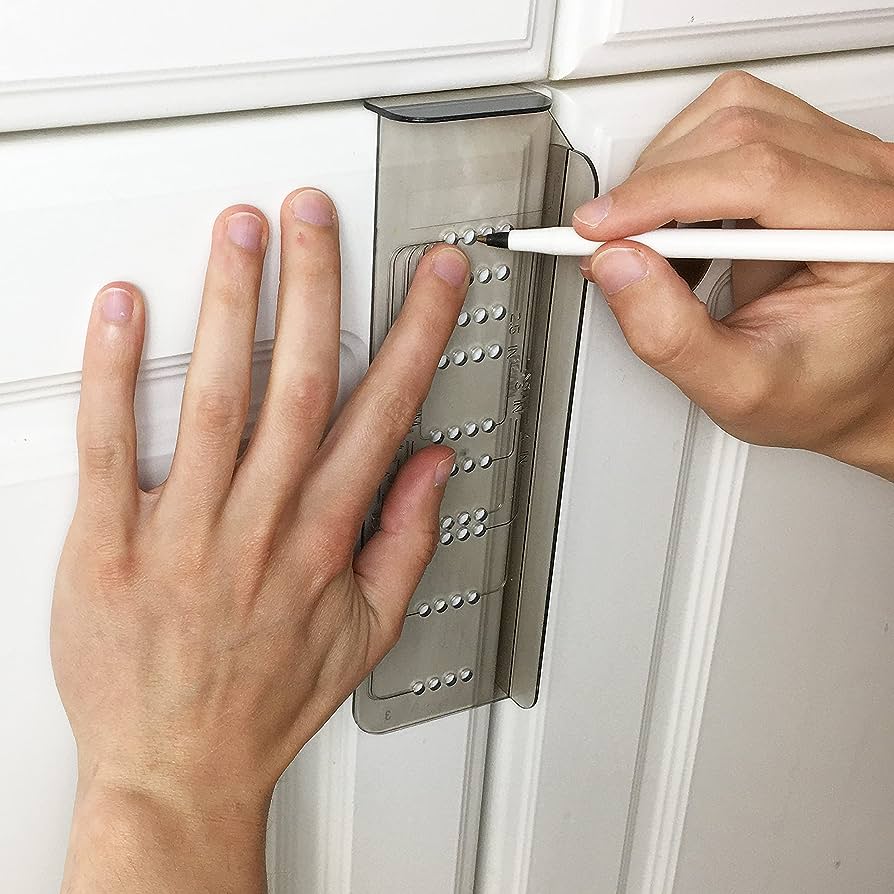 In case you have a flat-front cabinet, you will need to place the handle near the top right or on the lower left corner. However, you can choose the sides of the corner according to the location of your cabinet. For instance, if it is fitted on the wall, consider placing knobs on the lower edge. Conversely, for the lower cabinet, place the handle on the upper right corner for ease of reach.
Another suggestion would be for those kitchen owners who have shaker-style cabinets. Place one knob vertically on the vertical rails while horizontally on the larger horizontal square rail to keep things in order and stunning.
Find a Place to Mount Pulls
Whether it is a flat-front or shaker-style cabinet, the pulls must be equidistant from the doors.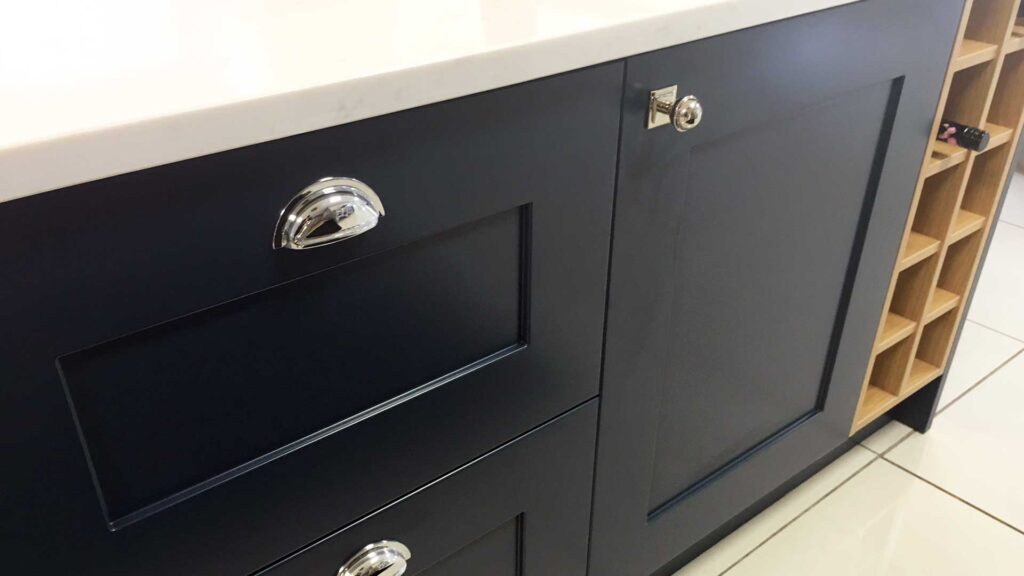 Then there is a symmetrical aspect. Perfection is hard to achieve whether you are doing it yourself or getting the replacement done by a professional. The placement of handles on each cabinet door must be of the same distance. This will make the cabinets look professionally updated and create a harmonic pattern. This factor will be discussed in the next point.
3. Best Way to Mount Handles
We are now at the third step. Mounting the handles can be just a breeze, but things might become worse if you make a single mistake while drilling a hole. Let's discuss more about how to mount the handles. Handles, either knobs or pulls, are small in size but create a large impact.
This part of the project requires more attention than other steps.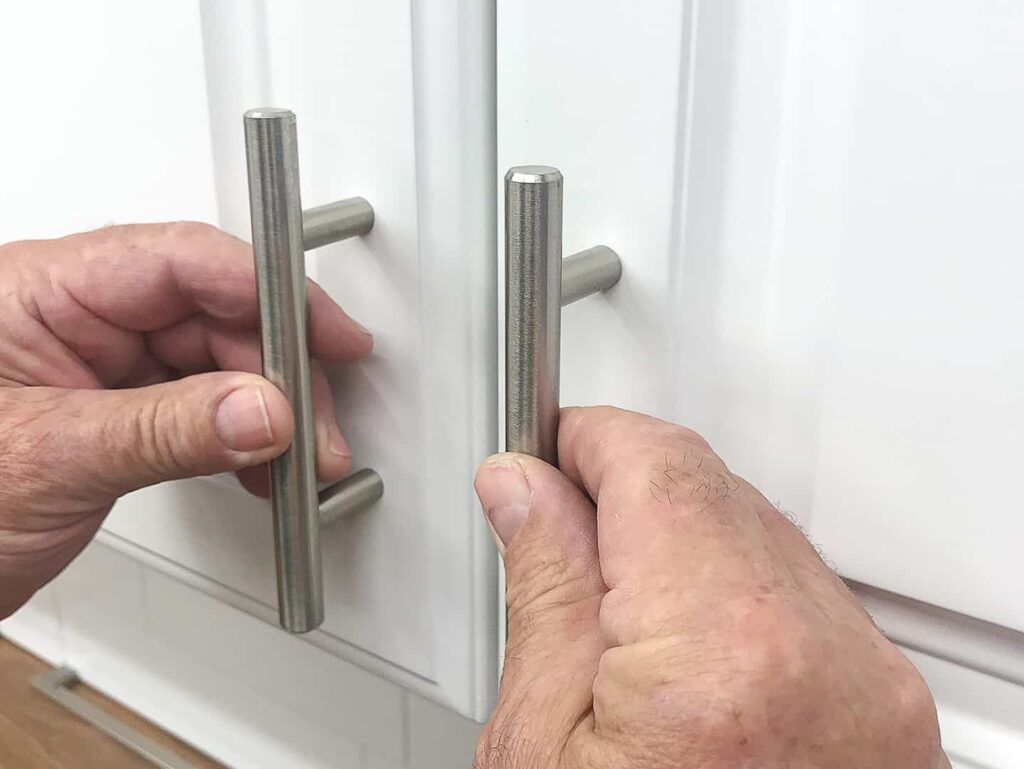 We have decided on a suitable place to mount our handles. It is time to execute the replacement of handles to give our dated kitchen cabinet a chick affordable refresh. All the things can be done on your own, and you don't even need a professional for the facelift. Just gather the following equipment and get started with your upgrade work:
Equipment to Fix Handles
Before you start the final process, position your handles and find if it has a nice look and can elevate your culinary space. After we have got a rough idea, we are ready to go.
Measurement and Marking
Measuring is extremely important for a flawless and professional finish, and so is marking. It is time to do some maths, and you don't need to worry if you are not good at it; we will make things easy for you with examples.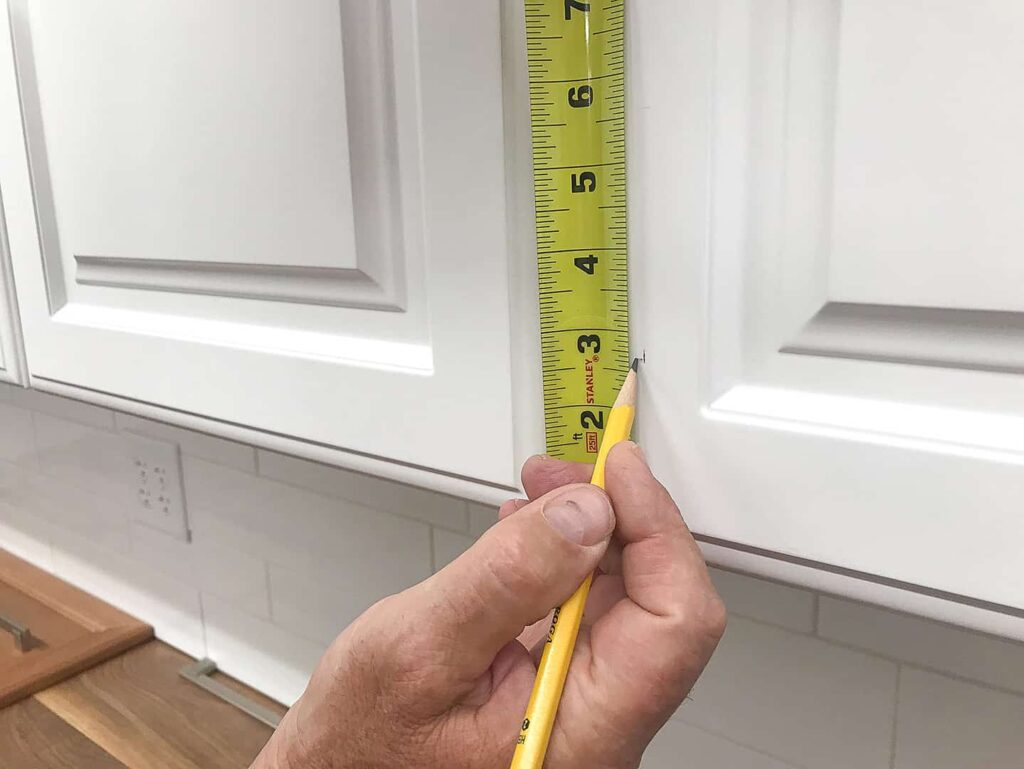 The first thing you need to do is mark the cabinet door from top to all the way to the lower edge using a pencil gently. Otherwise, you will harm the finish of the cabinet.
Use a spirit level to ensure that the marking is accurate.
Measure the distance between the two holes of the handles with the measure.
Now measure the height of the door (the line we marked). Divide the result by 3.
We have divided the line into three parts. Your handles will fit well in the top part of the line.
Find the accurate place for making a hole. You can do this by subtracting the measurement of the handle from the total of the cabinet door and then dividing it by two. Tada! You have got the place to hole for the first screw; mark it with a pencil.
Finally, Mark the distance you measured between two holes (you had measured that earlier).
Drill the Holes
It's time to drill the holes. Ensure you drill the holes with a small drill initially to avoid damage. Or you can use an awl for initial marking to ensure the material or finish is not being damaged.
This will save the finish from being damaged or dented. After the initial markings, make the holes bigger than the screw size because it will help them settle well. Another thing you must consider is to hole from the outside to keep the interior maintained.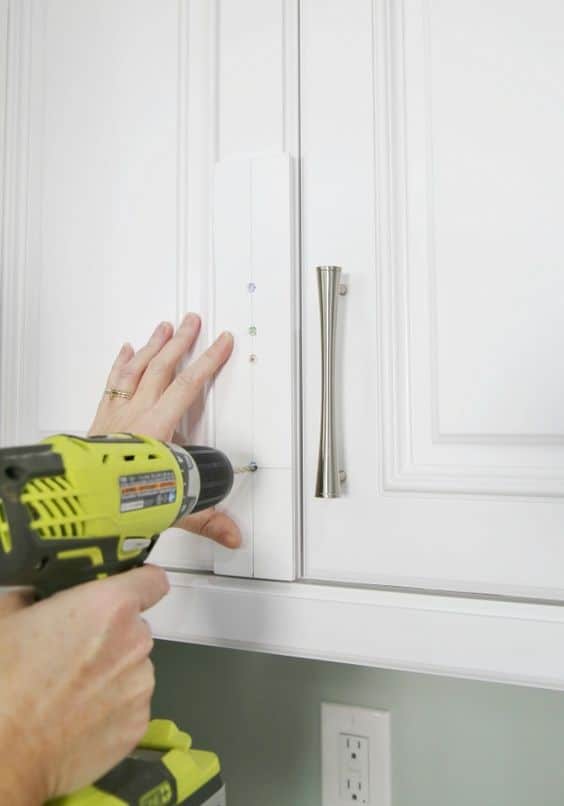 Screwing
We have reached the final step of placing our knobs and pulls. All you need to do is screw. However, you must want your cabinet to retain its charm while doing the final step.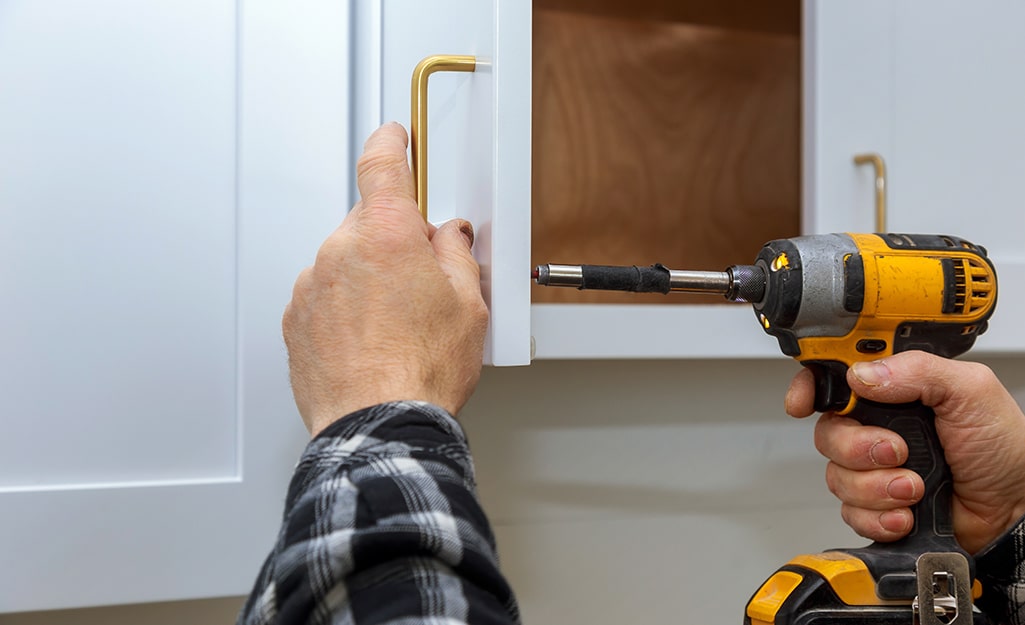 Some screws might poke out more than they are needed and will have to be cut.
Push the screw gently from the inside so it doesn't get stuck. Now that they have come out, place the hole in the handle in front of the screws.
Use a screwdriver to secure the screws into their place.
Do not tighten one first; otherwise, it will be near to impossible to tighten the second screw.
4. Consider Cost
Cost is a crucial aspect when you're choosing a knob or pull. Sometimes, you can buy a premium handle at the cost of a song, and other times, you might end up losing money on a cheap-looking handle that might cost you a fortune; hence you must conduct thorough research in order to find the best one for you.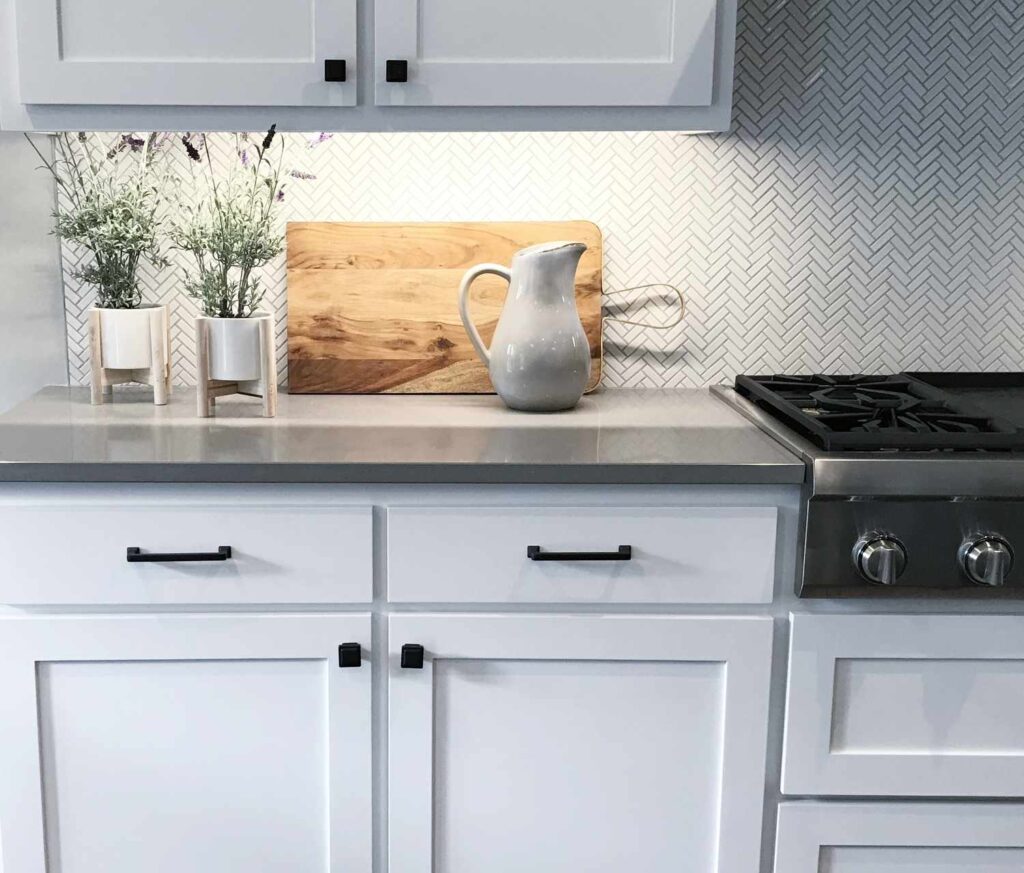 However, some of the reputed brands will provide you with the most valuable item at reasonable prices. This is why you must invest in high-end handles. Another reason you must choose such handles is that they retain their finish for a longer time.
On the other hand, if you choose cheap options, they will deteriorate sooner and will also harm your cabinet's feel since you will have to remove them after some time.
Numerous individuals express their reviews in the rating section of products. Some feel buyer's remorse immediately after purchasing from a local website where they have to select from a limited number of designs without the availability of an easy return option.
This makes Amazon an excellent choice for buying quality knobs and pulls. There are some things that also affect the cost, like color, size, and looks. We will discuss these in the next point.
5. Color, Size, and Aesthetic Perspective
All these three factors are based on your preference. Whether you want to go with traditional or modern looks, here are some suggestions based on each aspect.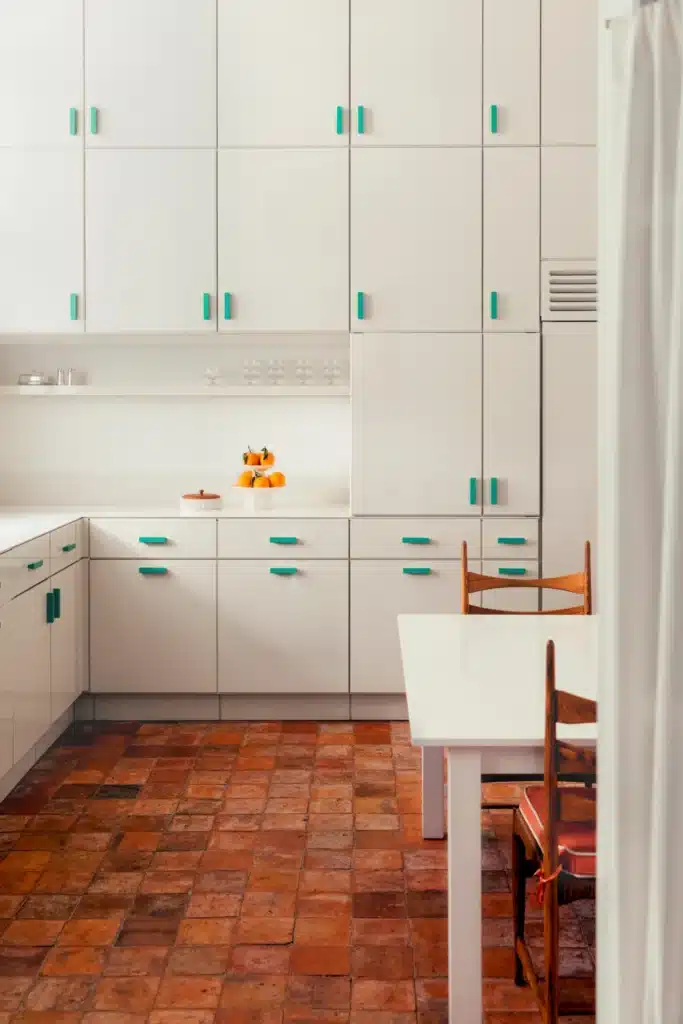 Color
If you have a soft-toned cabinet, you can go with a dark-colored handle for color contrast. Gold, brass, silver, or black colors are some of the most popular choices when people choose cabinet handles. However, it is not a rule, and you can go with the color you like. You can choose pulls with a chrome finish for a modern feel.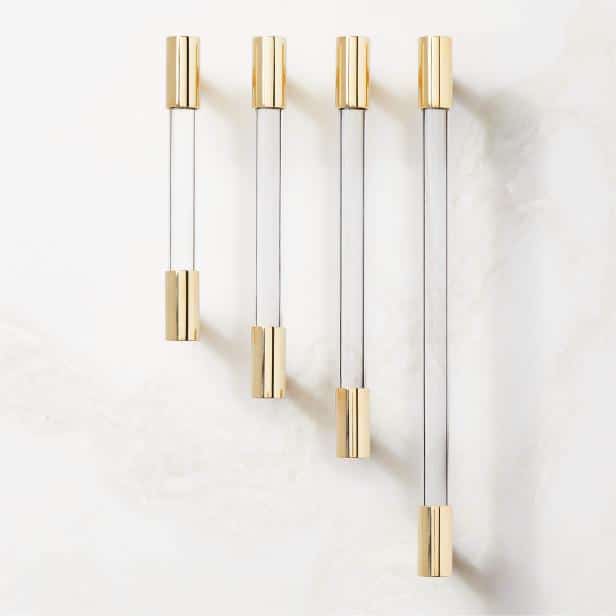 Size
If you have a small-sized cabinet fixed on the wall, consider 9" pulls. This will maintain a minimalist design and also retain cleanliness without the cabinet feeling cluttered. Choosing a small handle, on the other hand, will not be very functional. You might not even hold it well, which can make opening and closing uneasy.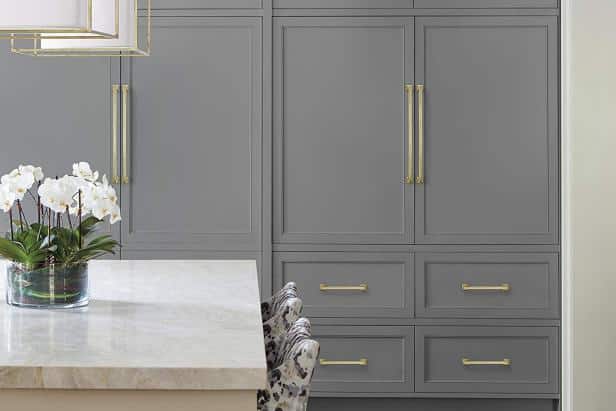 Aesthetic Perspective
We have elaborated on the functional aspect, but this part is all about beauty. Numerous designs are available in the market to match almost any decor theme you want. As mentioned earlier, you can use matt black or brass handles according to your preferences. You can prefer to mix and match the colors for a more refined look. You can choose premium designs with chrome or any other shiny design.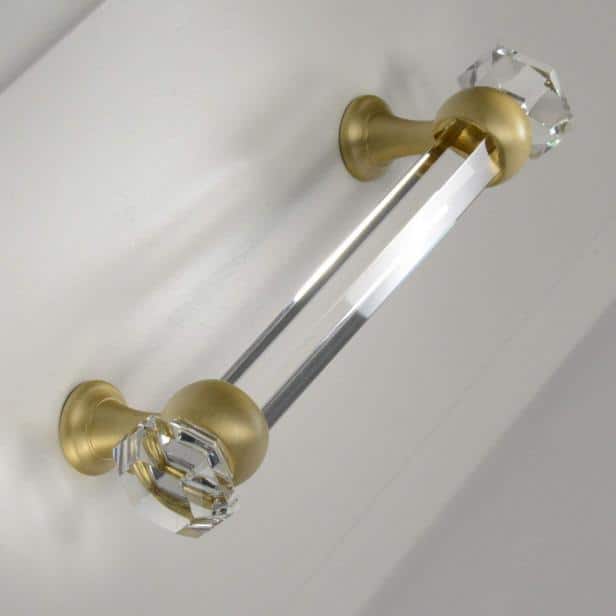 6. Mistakes to Avoid
If you are mounting the cabinet handle for the first time, you might end up making mistakes. Rushing things will lead to minor mistakes that will become bigger blunders with time, so it is better to give considerable thought while completing the project. Here are some mistakes people make when they are replacing their cabinet handles for the first time: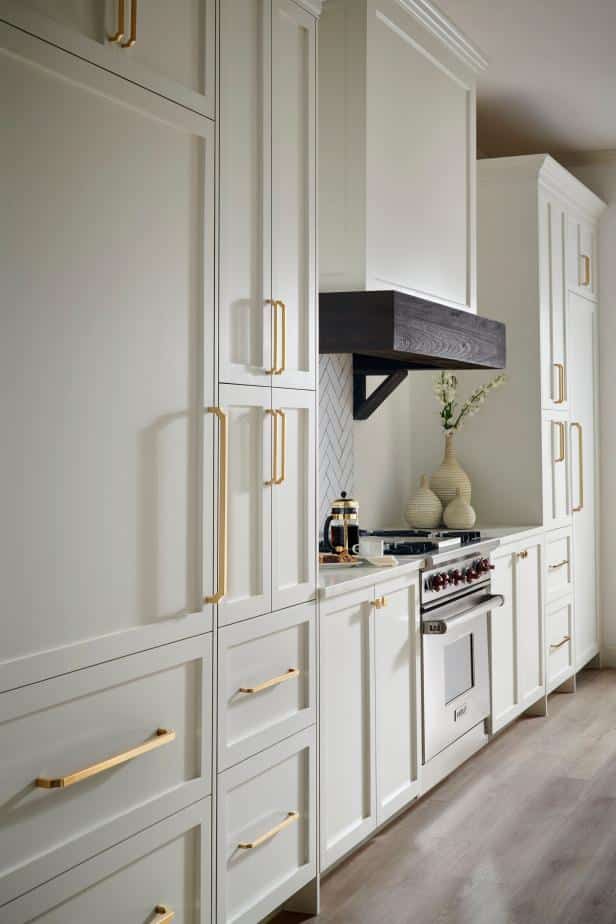 Do not prioritize beauty over functionality
Prefer not to use the wrong tool to conduct the task
Do not pick cheap products
Do not Pick a bad location to place the handles where you can not reach them easily.
Conclusion
We have provided you with a complete guide on how to replace the kitchen cabinet handleand avoid mistakes.
With the right selection of handles, you can make a huge impact on the overall beauty of your cabinet. Not only will it look beautiful, but it will also be easy to use if you select an appropriate place to mount it. Make a selection between knobs and pulls. Mounting the handles is the most crucial step, where you use some tools to complete the project.
Do not compromise on the cost of the handles, but you must consider the color combination, size, and decoration aspects. We hope we have helped you with the replacement of your cabinet handles. We wish you luck with the plant to amplify your kitchen cabinet.