Your little fur baby needs a safe and sound birthing avenue just like humans do. Dogs are independent beings who find a way to find the right spot for birthing. During the good old days, dogs would naturally figure out a quiet, comfortable spot for themselves to the best of their capabilities. But now, you can help reduce the stress for your furbaby by helping them with the perfect whelping box.
Various E-commerce platforms offer a range of dog-whelping boxes. However, these can end up being an expensive affair considering the options out there. Because a whelping box is not a recurring expense, choosing a DIY whelping box is more viable. Making your own dog whelping box is possible, but you can get it done on a budget.
If you are a complete dog lover involved in this process, making your own DIY-free whelping box can be a satisfying experience. It helps you be more invested in your fur babies' birthing process and make life comfortable for them.
But first, let's cover the basics.
What is Whelping?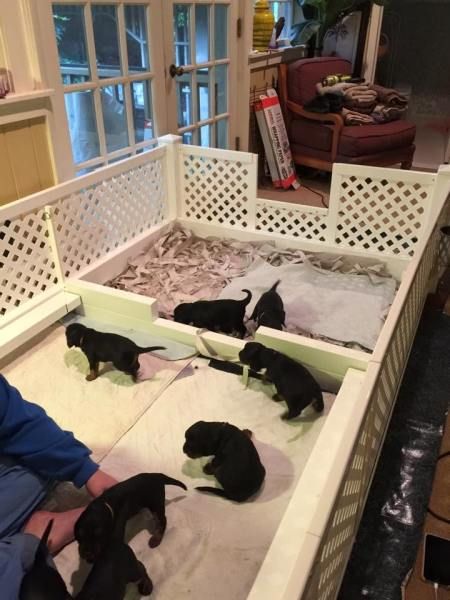 Whelping is a biological process in which dogs give birth to their puppies. As with most species, whelping is a process that a dog undertakes independently. However, complications may arise in some cases. Therefore, it is advised to keep an eye on the dog and get medical help if things aren't going as per its natural flow.
Whelping is not just the dog's labor process but starts from late pregnancy until birth. During this time, the dogs prepare for the whelping in their own way. During this stage, the dog may rest to prepare for birth; they may get contractions with periods of normalcy before they go into active labor. During this phase, dogs may become restless, they may have increased panting, and some even sleep during the initial phases.
What is a Whelping Box?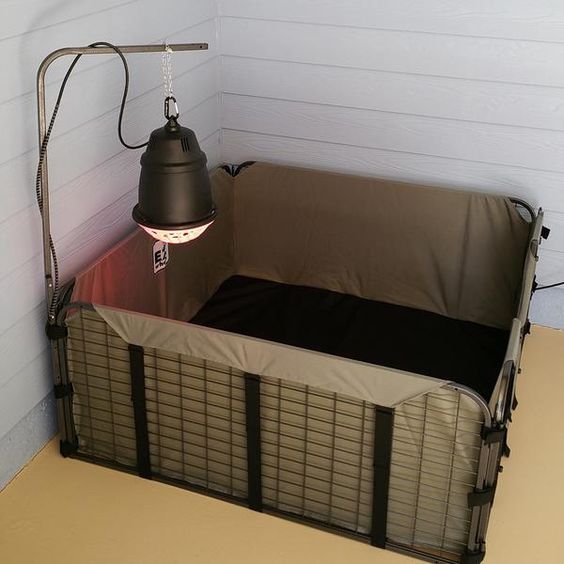 A box designed to keep the puppies safe after birth gives the mother a safe spot for birth and labor and can be used until the babies become a little bigger. Whelping boxes are extremely important to keep the mother and the babies close to one another and accessible during the key phases post-birth.
Additionally, it also provides safety to both mother and the puppies. You can go for a store-bought or a product purchased online. You could also DIY a whelping box using simple tips and tricks.
Important Factors of a Whelping Box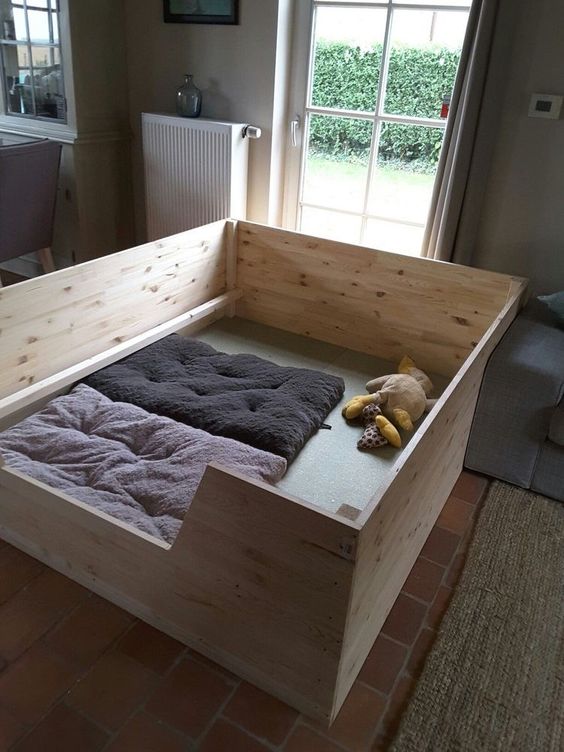 Before you start building your own whelping box, it's important to consider all the factors needed for a whelping box. This includes
Size: The size of the box must be large enough for the dog to move about without any hassles. The bitch could be in labor for hours and restless too; therefore, it must accommodate her moving about a bit, and also enough room to accommodate all the puppies post-birth. Ensure it is not too big because the puppies must also be close enough to be drawn to the mother and fed after birth. If it's too far, the puppies may become cold, not fed, and weaker.
Barricade the corners: The four corners of the whelping box must be barricaded at a good height. This height must be short enough for the bitch to move in and out as she pleases. It should be tall enough to contain the puppies inside safely till they reach an age of at least 20 days.
Comfortable: Comfort for the puppies to rest and relax on, even in terms of the base you make it off. And also in terms of the temperature. If you live in colder regions, it is advisable to have a warming mat or comforter that can help the puppies stay warm. Puppies can get sick quickly if their temperature isn't regulated well.
Waterproof: If you are keeping your whelping box in an area that could get damp or wet easily, ensure you use a waterproof base.
Safe: Safety is one of the primary objectives of a whelping box. Dogs must be safe in every way possible. Some people use barricades so that the puppies don't get suffocated in the corners accidentally. Similarly, using one long piece of blanket is good enough, instead of smaller pieces that could become a hazard within the whelping box.
Free Whelping Box Ideas for You
If you are looking at creating your own whelping box, there are a number of free whelping box ideas for you.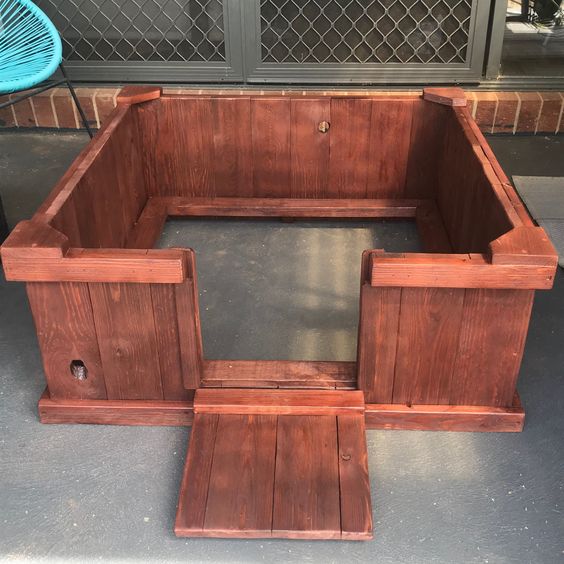 This one is a quick and easy, self-constructed DIY Whelping box. It requires basic tool equipment and wood panels to put it together. This is constructed for temporary usage and therefore does not need to be extremely sturdy. It can be cheaply built but strong enough to sustain through the whelping phase. You can use MDF boards, or you can repurpose any old wood that may be present in your garage or from your DIY projects. Ensure you then line it well with soft, absorbent material at the bottom and place it in a safe area. Wood whelping boxes can be cleaned well and dismantled when not in use.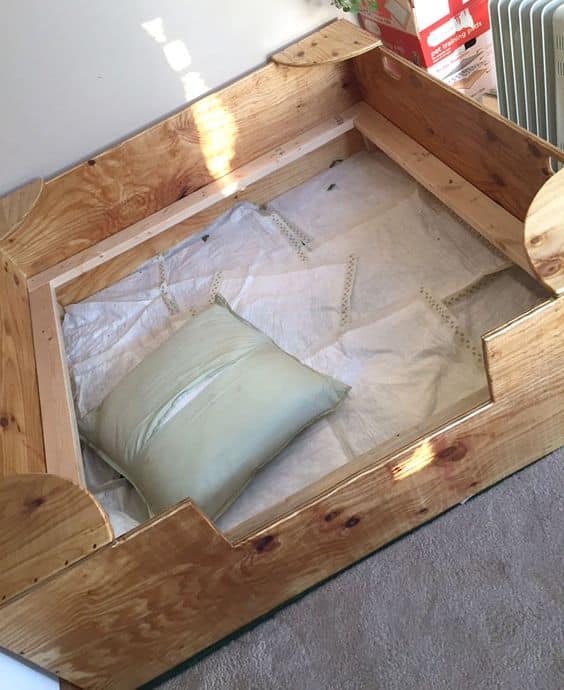 This is a DIY box that can be made using a step-by-step instruction laid out. You can create this construction that consists of sandwiching the plywood panels using nuts and steel corner braces to pull it all together. This box is excellent as it has an open bottom that can be cushioned well. The type of screws and hardware used ensures that you can not protrude sharp edges or hardware that hurts the bitch or her puppies.
There are seating corners; they can be easily disassembled as required. These have been ideally designed to withstand the activity of great dances. Mothers can get in and out without worry because these are for Great Danes. Ideally, a five-foot square works best for them. Good quality lumber used is preferred because low-construction plywood always has a risk of splintering.
However, this depends on the quality of construction you require. Use a nontoxic paint or varnish to finish it up well. Let the setup dry well beforehand before the whelping process begins so that any smell may be aired out well.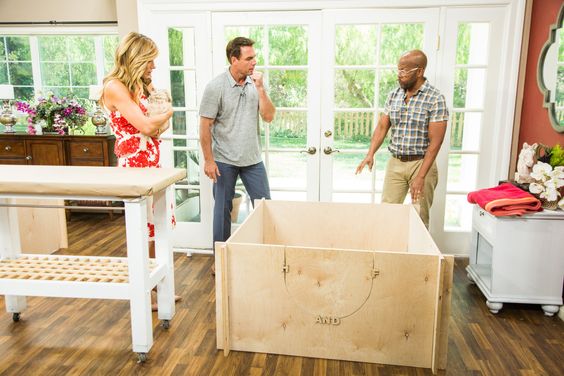 This unique whelping box is an excellently designed whelping box that has a simplistic innovative design that is simple to transport, put together and disassemble as required. It consists of a PVC pig rail on the inner edges of the box that prevents the pups from any suffocation accidents that may happen during feeding. The best part about using this whelping box is that the four walls slide into one another. Unlike most other DIY boxes that demand screwing in or using adhesive, this one makes it effortlessly simple and convenient. Thus taking barely any time to assemble to break apart. Despite the absence of nails, screws, and adhesive, this setup is still strong and sturdy enough to bear all the post-birthing pup shenanigans.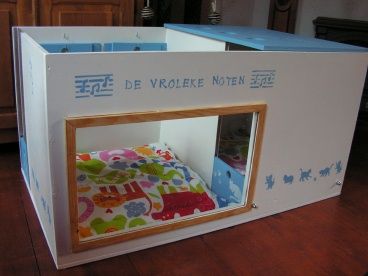 Looking for a truly DIY, repurposed, and upcycled whelping box? A Cardboard whelping box is the best way to have a quick fix whelping box setup for your home. Depending on your dog's size, you can opt for a big or small cardboard box. This takes the attention off all that hard work needed in construction, lets you have more time to decorate, and provides the right kind of setup for a comforting whelping. You can simply place a waterproof sheet at the base to ensure that the peeing and birthing do drench the cardboard.
Bring in any spare cardboard box, and make a small opening or cutting on one end that makes it easy for the mother to walk in and out effortlessly.
Add in some comforting blankets and keep them clean throughout the process. Cardboard boxes can simply be discarded after the process, leaving no mess and making it a hassle-free, effortless DIY whelping box idea. You can go all out and decorate it to welcome the puppies in a way you deem fit. You can place the cardboard on rubber mats or skid-free mats to keep it sturdy.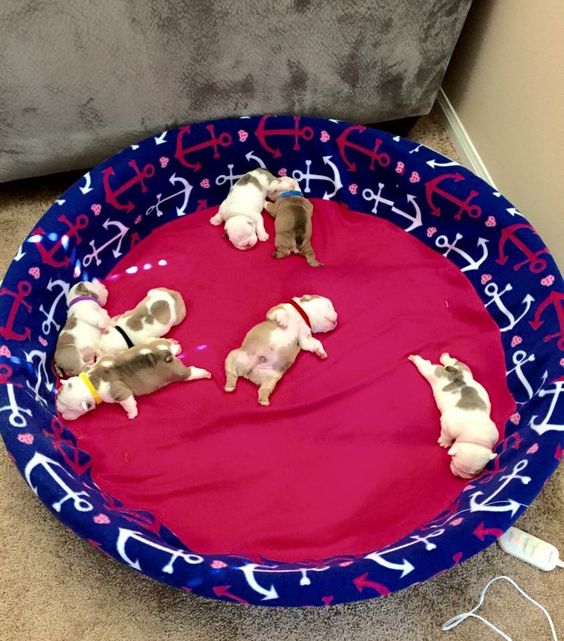 It's safe. It's spacious. It's waterproof, and it's already ready to go. Are you looking for a hassle-free, quick fix, and super useful whelping box? Try a kiddie pool; if you have kids at home or have had a spare kids pool around that's lying waste, it's time to bring it out. Pick a dark, quiet corner of your home and prep it for the upcoming whelping that's about to happen. First, place a waterproof linoleum at the base of it all to prevent any water damage to your floors.
Then, use a puppy playpen that can be used even after the whelping until the puppies grow to become well. It will help contain them and manage them better. Hence it offers multi-functional benefits. During whelping, it can become a barricade that ensures the puppies stay in, given the enclosure setup. You can leave one part of it open for the mother to walk in and out. The height of the kiddie pool will prevent the puppies from jumping out anyways.
Now, simply blow out a baby pool; you could use a 59-inch standard baby pool as a whelping corner. This is a simple to accomplish DIY whelping box for your pups and mother.
Key Design Details Your Whelping Box Must Contain
Know your breed demands well before actually getting started. Using a standard whelping box construction for breeds like German Shepherds or Great Danes is counterproductive. Ensure you adjust your dimensions flexibly to fit your dog. For example, a German shepherd can comfortably fit in a four-foot box. However, a great Dane may need a 5-foot box.
How you design the door for the whelping box is very important in knowing if your dog will accept your whelping box. The door setup can be a removable setup where when the pups are older, they can walk in and out too. However, primarily, the design has to be done in a way that the pups can't come out, but the mother has the flexibility to go in and out. In about 2 weeks post-birth, pups may attempt to climb out. Hence the height needs to be adequate. You can add in a thin strip if you feel the pups are trying to jump out.
Having pig rails is one of the most critical elements in designing your whelping box. Pig rails can be made out of PVC pipes and elbows and placed certain inches above the ground. The main purpose is to allow space for the puppies to crawl out if the mother sits and smothers the pups accidentally. Pig rails give them the crawl space between the wall and the mother.
Once your whelping box is ready, it is advisable to introduce your dog to the box, especially during the last week of pregnancy.
Conclusion
Dog whelping boxes are an ideal, must-have setup if your pregnant pup is expected to deliver soon. It creates a safe and sound environment for the dogs to deliver pups and ensure they remain cozy and warm during the key initial growth days.
Adding in some warming blankets and keeping them in a warm cozy corner are tips to make your whelping box perfect. While buying a whelping box off the shelves is an option, you can always DIY them.
A DIY box is more affordable, easy to make, and easy to pull apart when your dog no longer needs it.