The use of PVC pipes is no more restricted to construction only. According to people, these pipes do not have the potential to be used for anything creative. But this is only a myth. In the creative world, everything can be used to create something astonishing. Similar is the case with PVC pipes. These pipes can be used to create a lot of creative ideas, such as making decorative back stands and selfie booths to add lots of vibrant colors to your parties and functions.
You can make easy back stands for your parties to give the parties a whole new vibe. You can make the back stands the center of attraction at the parties.
If you are wondering how, then; below are a few ideas to end your curiosity.
1. Basic Backdrop Stand DIY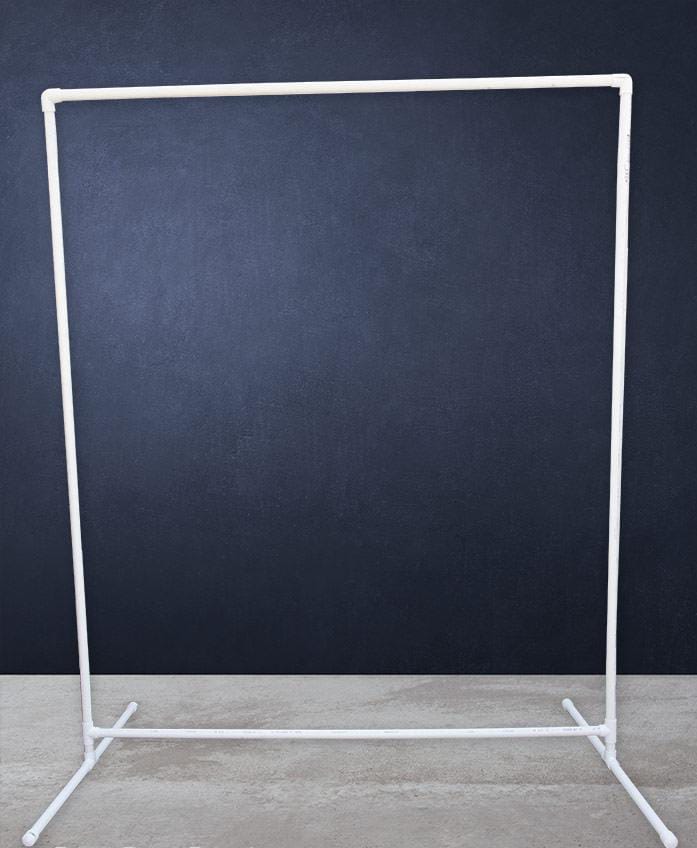 If you are a beginner; and looking for the easiest and the basic backdrop standby, then; this idea is appropriate for you. For this, you just need to gather the material, finalize the dimensions of the stand, and then start making the backdrop stand. While making a stand, ensure that the thickness of the pipe is adequate and will be able to bear the load of the cloth or poster you would be hanging on it; else- it will fall. This stand can be easily created within a few minutes.
Use the caps and T connectors to connect the pipes.
2. Arch-Shaped Backdrop Stand DIY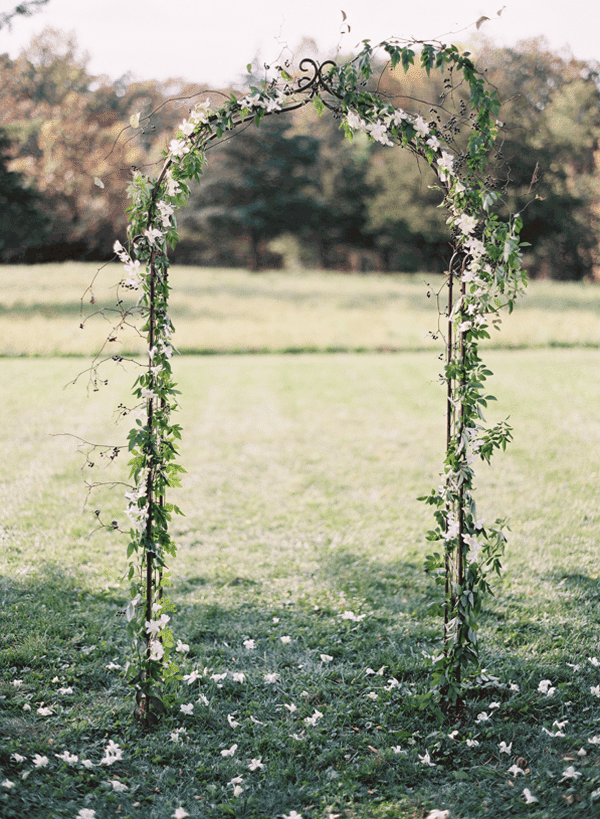 The arch-shaped backdrop is also an easy shape backdrop stand DIY that will look stunning when placed anywhere. It will look good even when left just with the frame. If you wish, you can decorate it a little using some decor items and use it at your parties to flaunt your DIY skills.
To achieve a proper shape, make sure that when you give the arch shape, you do it very carefully; and with precision. You can also paint the stand if you are planning to keep it simple. You can decorate the stand with balloons or flowers to take amazing pictures.
3. Circular-Shaped PVC Backdrop Stand DIY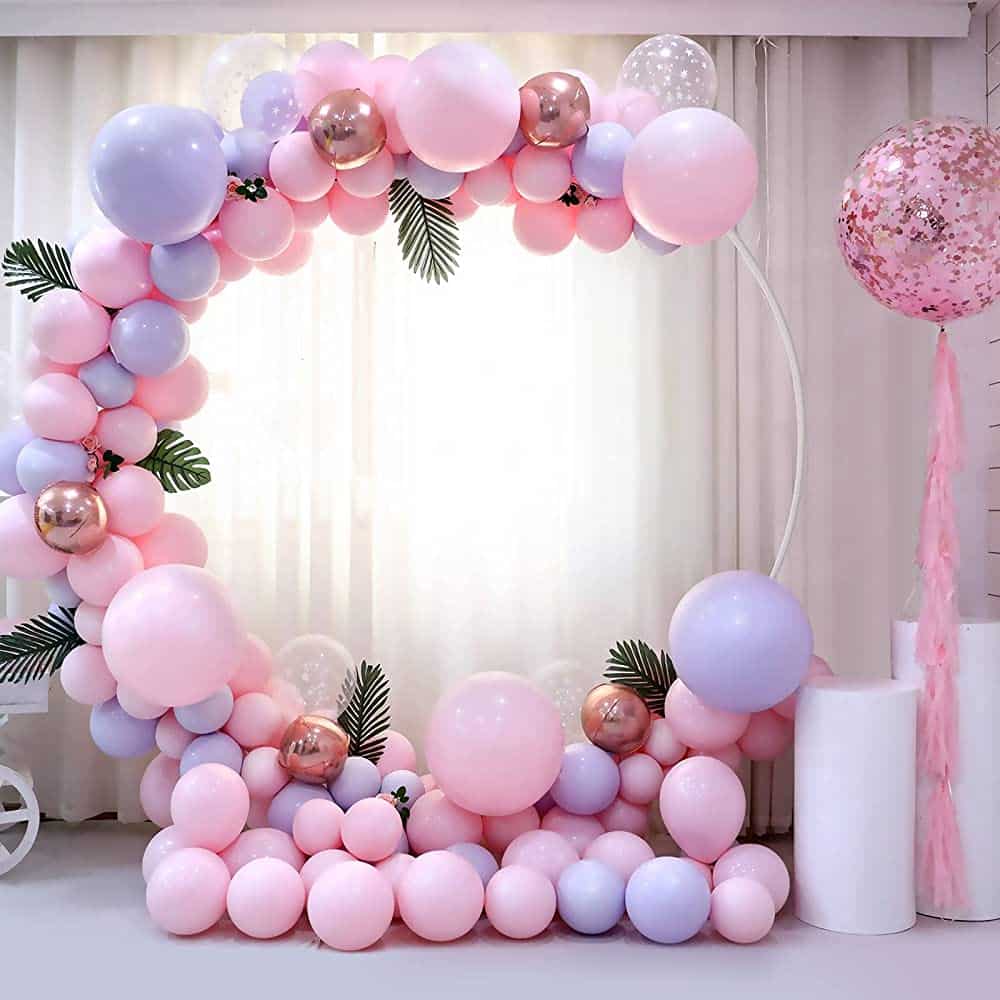 A circular-shaped backdrop stand DIY is a good way to maintain symmetry and do something different. In addition to this, they can be easily constructed, just like a ring. You do not have to use extra connectors. Just use a single pipe; turn it into a circle of the required diameter, and; you are done. How simple!
However, if you are unable to make an accurate circular shape, you can divide it into four different parts and then connect those parts to achieve the circular shape.
This won't take much time. Once done, decorate the stand with lots of balloons and other decor items; place it at your parties; and; take mesmerizing pictures and enjoy!
4. Back Stand for Photo Booths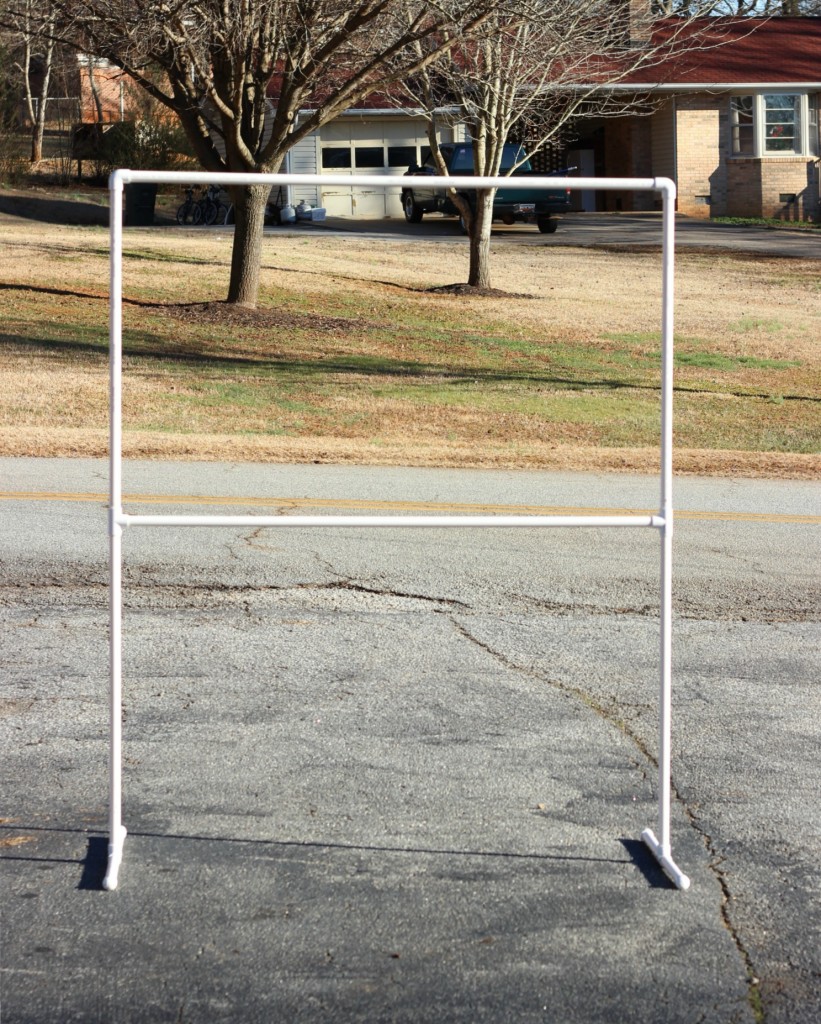 Another example of a super easy backdrop stand DIY that can be made within a few minutes. All you need is the required material, a few connectors, and the dimensions of the frame. Now you can easily follow the steps and make the backdrop stand. After that, fit the frame up to the desired height to fit the backdrop, add the suitable background you want to give, and then you are all set to click wonderful pictures. Fix all the connections properly; with the connectors so that the parts do not fall off from the frame.
5. Double-Framed Stand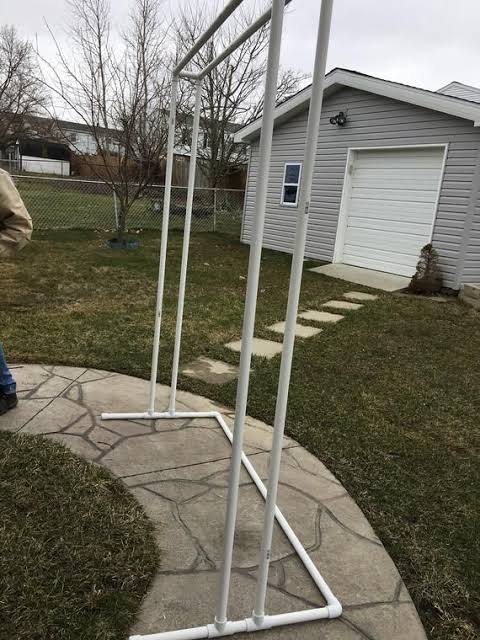 Double framed backdrop stand DIY is durable and lightweight. If you are already familiar with the concept of creating backdrops and want to do something different, go for this idea. Though it might take more time and effort to build it, it has higher strength when compared to the single-frame PVC backdrop.
You can add two separate clothes at the same time and use them both from the front side as well as the backside. A double backdrop stand offers more customization options when compared to the singular one. It also has more flexibility and can also carry more weight without falling.
6. Wedding Backdrop Stand DIY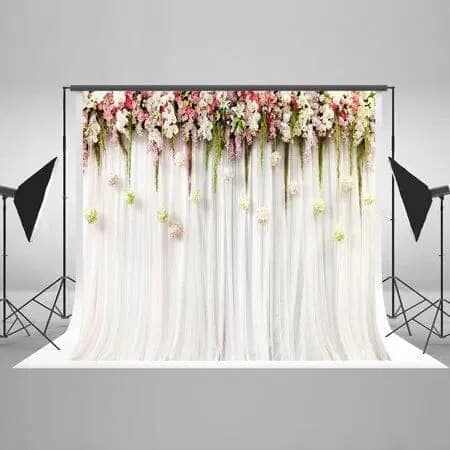 After selecting the frame and pattern, you can add more elements to the backdrop stand to make it stand out. You can customize it according to your bias. For example, if you are opting for a wedding backdrop, first; select the frame and then decorate it to achieve the desired look. You can add a lot of flowers to make it more appealing. If you wish, you can select light-colored cloth and then add contrasting dark color flowers; this will give an amazing effect and help you click stunning pictures.
You can place it both indoors as well as outdoors. It will look great in both ways.
7. Stand with a Strong Base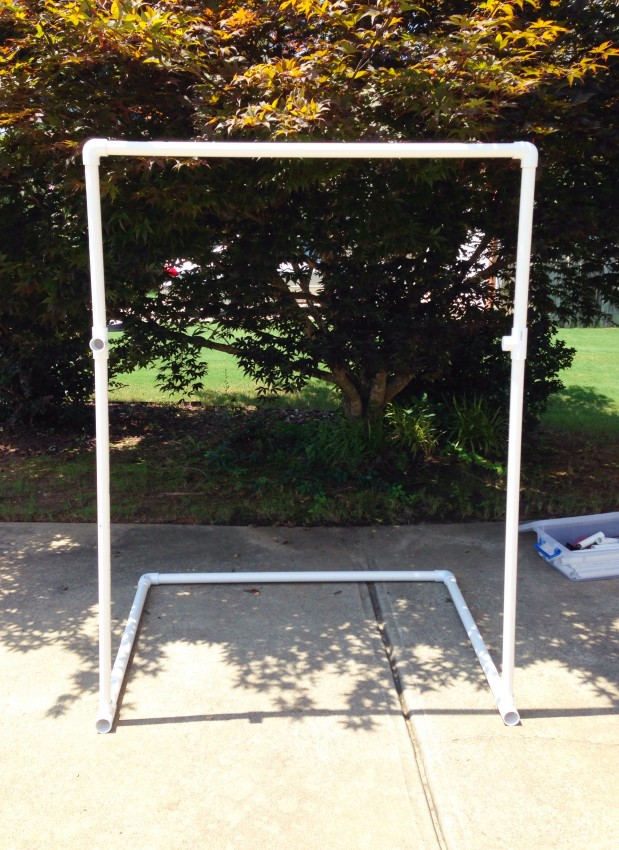 If you don't want your stands to collapse frequently, you should go for a stand with a strong base, i.e., the back brace version. It offers more stability even when going for a single-framed back stand. The length of the base stand depends upon the height of the stand you have selected. If you are going for a long back stand, you should make sure that the length of the base is also sufficient, else; the back stand will fall subsequently. This back brace also makes it easy to move the back stand from one place to another.
8. Baseless Backdrop Stand DIY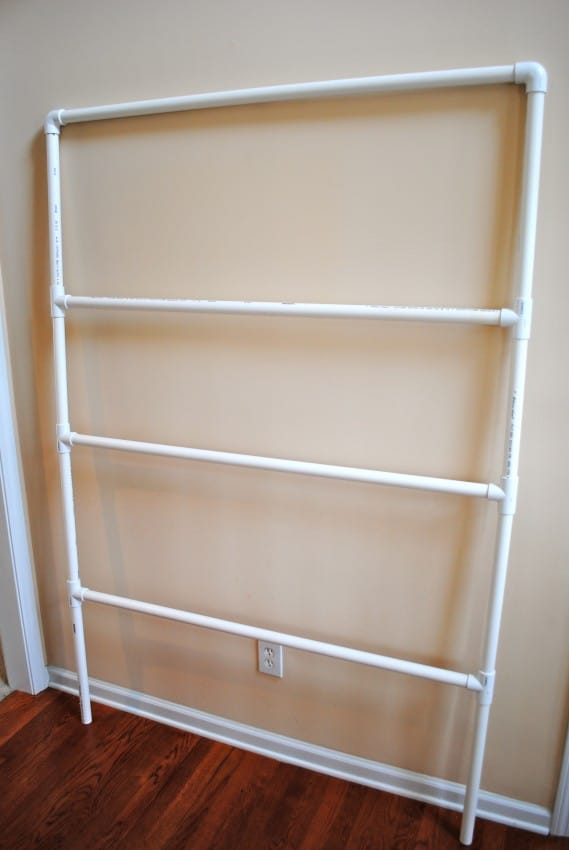 A baseless backdrop stand is ideal to be kept in narrow places where you do not have much space to accommodate a stand with the base. You can support the stand with a stool or a table so it does not collapse. You can add multiple frames or keep it simple depending on the type of decoration you want to do on the stand.
It is also lightweight; and can be easily transported from one place to another, so if you are a travel freak, then; you can use these stands to click pics. Use lightweight accessories only to decorate the stand else; it won't be able to carry the weight.
9. Simplest of All!!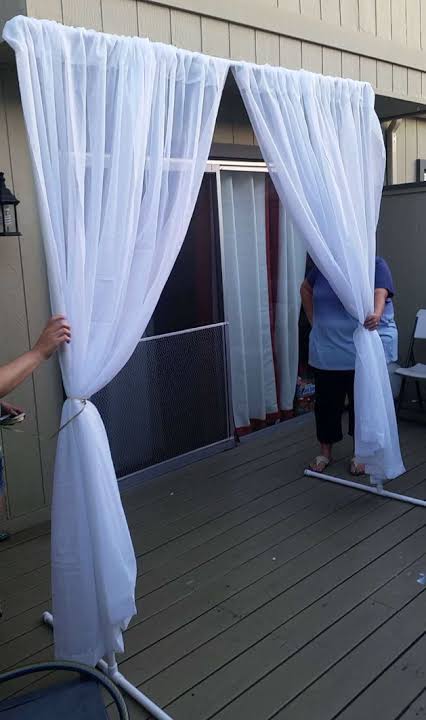 This kind of DIY project is ideal for people who are making the frame for the first time. It is the easiest of all the back stands that you can make. To make this, you just need three PVC pipes of the required length, connect them, and you are done.
It requires the least effort, and there are multiple ways in which you can decorate to use it as your backdrop and to create a good background for your mesmerizing pictures. Use a strong foot pedestal so that the frame does not fall off due to wind or other external factors.
10. Decorative Back Stand DIY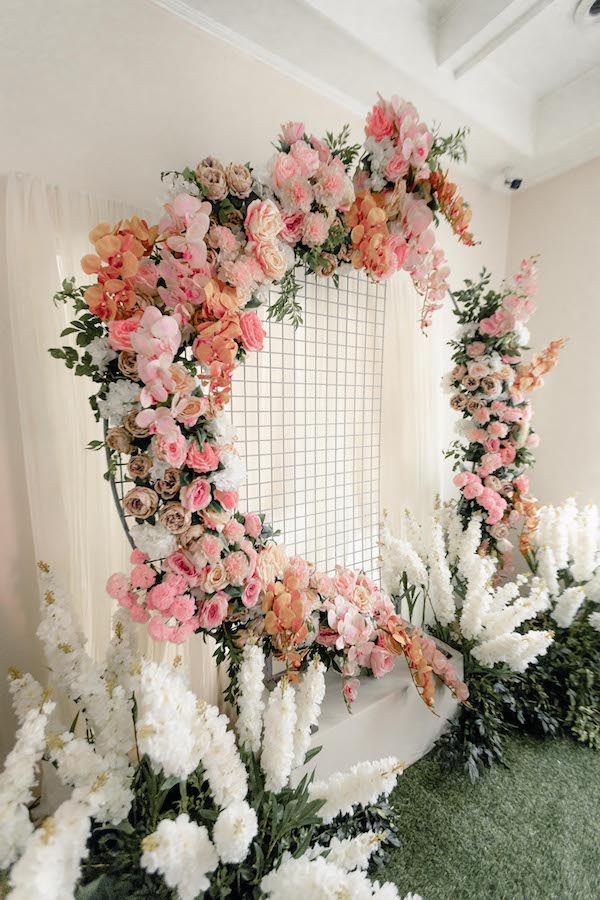 If you want to keep your back stand simple and do not want to use curtains to decorate it, then you can go for a decorative back stand. This kind of back stand is apt for people who have good experience in making back stands and are familiar with all types of back stands, including the arched shape. If you carefully notice the pattern, you will realize it is not too complex.
All they have done is made an arch-shaped back stand and add a rectangular grid pattern to make it look different. Furthermore, you can add flowers or balloons to decorate and give it a unique look.
11. Double-Framed Rectangular Back Stand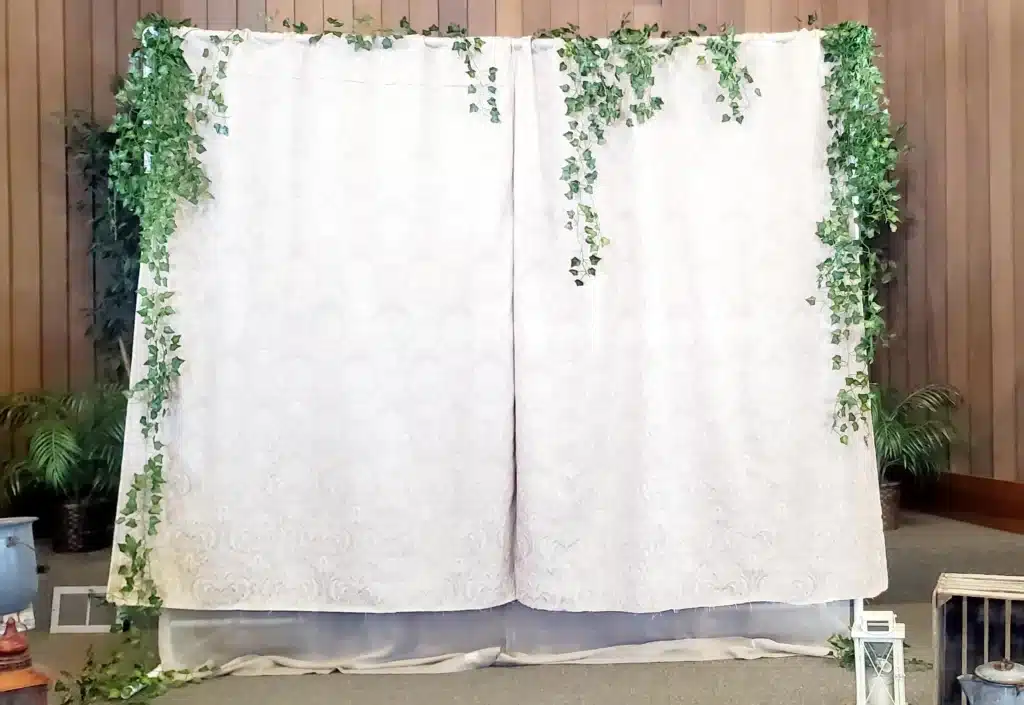 You can add more than one frame; if you're planning a grand photoshoot. It is not a very difficult process to create this back stand. It is just one step beyond the basic DIY rectangular stand. You can easily make this rectangular stand, as it does not include any complex shape or pattern.
Further customization of the stand can be done according to your preferences. It can be recreated in multiple ways, so it can be used as a backdrop for various parties and events. If you wish, you can add more frames depending on the purpose; you are using the back stand.
12. Easy Backdrop Stand DIY for Wedding Decor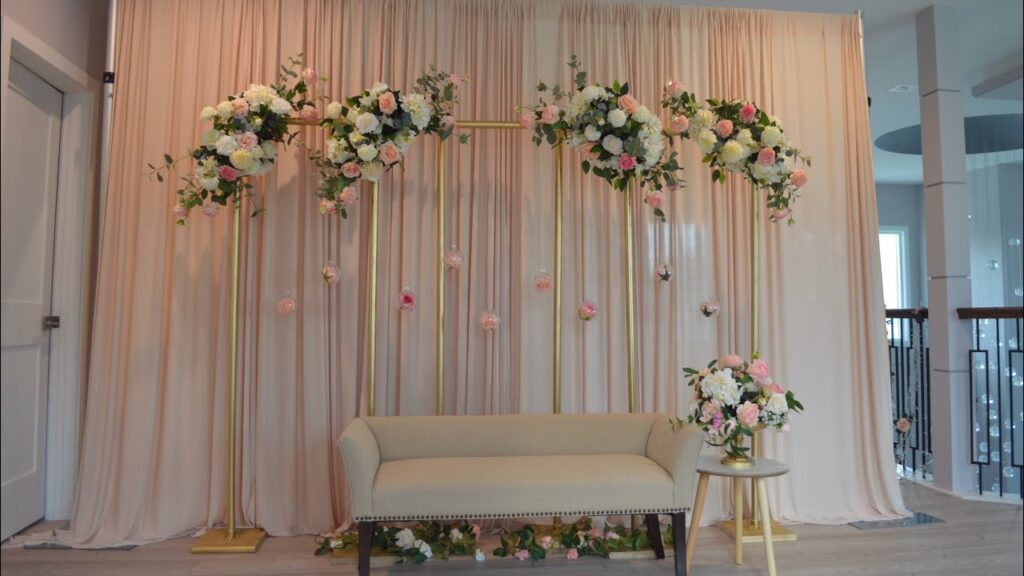 Looks so beautiful, you might feel like it is a professionally made back stand, but you would be surprised to know that it is a DIY project only. And it is not made up of any metallic frame; rather made with the help of PVC pipes.
They have painted it in golden color to get such a grand look. If you are wondering how they made this design, then it is nothing difficult; all they have done is arranged three different frames in a pattern that creates such a unique look. Furthermore, they have attached flowers to the stand to give it this look.
13. Multipurpose Backdrop Stand DIY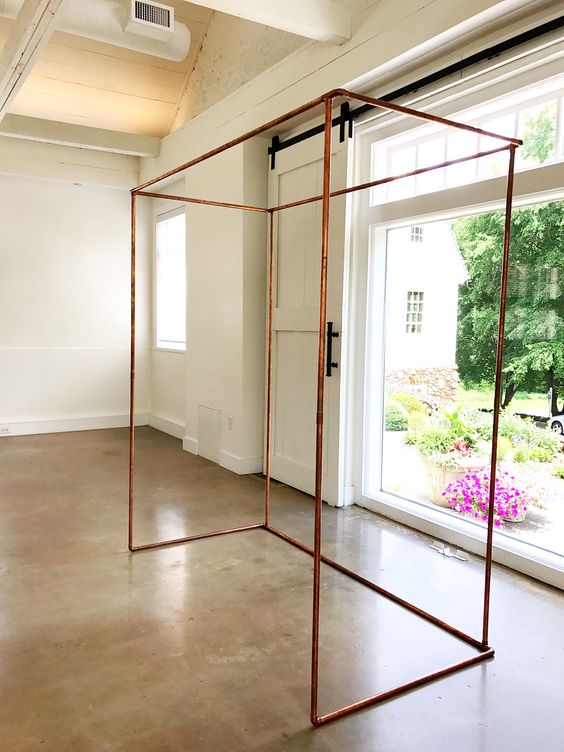 Another artistic backdrop frame that is created using PVC pipes will leave everyone amazed and you proud of the work you have done. It also looks as if professionals create it but it is a DIY project only. This frame is ideal for weddings and parties and will look amazing when placed. It can serve as a perfect background to click breathtaking pictures on your special events or occasion.
You can decorate it with beautiful curtains and balloons, of flowers to achieve a stunning look. You can use either black or golden-colored spray paint to achieve a grand look for your back stand frame.
14. Hexagonal Back Stand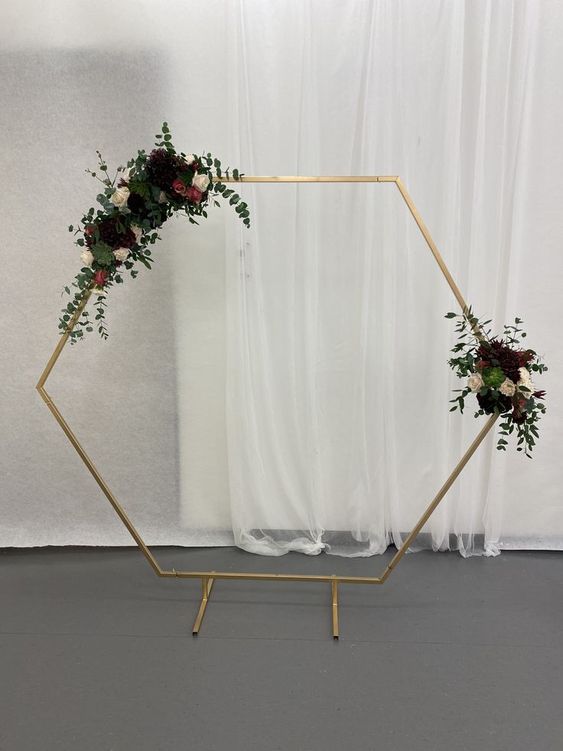 Another unique and creative frame is this pentagonal backdrops stand DIY that will become an interesting feature at your parties. It is also super easy to make, and; no techniques are required for this. You can select six pvc pipes of equal sizes and; connect them using the connectors painted into the required color and add some decor items to the stand.
Once all these simple steps are completed, you can display the hexagonal backdrop stand at your parties. If you wish, you can add more decor elements to it; to make it more attractive.
15. PVC Stand with the Wire Mesh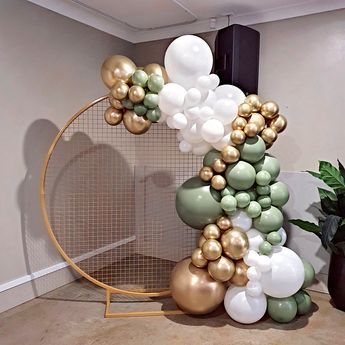 If you want to make your backdrop stand distinctive from the basic patterns, add a wire mesh to it. For example, this is an arch-shaped basic PVC stand, but by just adding a wire mesh, the look of the stand is elevated. It looks great, and you can adjust the minimum decor items to the stand. It looks pretty and sophisticated, most importantly, complete with the minimum accessories.
To fix the wire mesh, you need to be a little careful so that it does not come out, so make sure you do this carefully and precisely with glue.
16. Backdrop Stand for Beautiful Pictures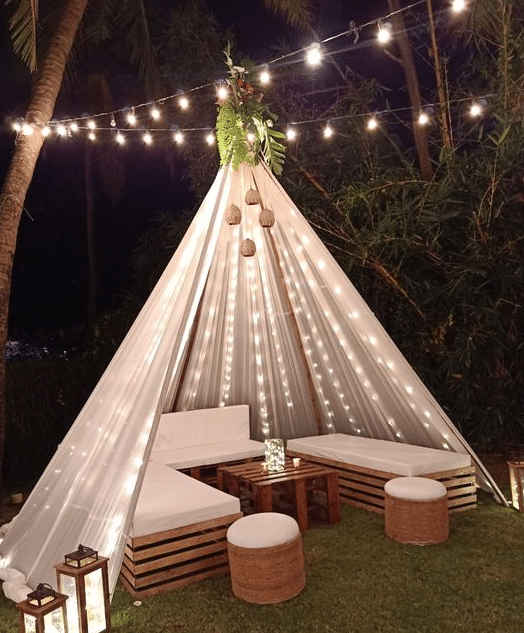 Another simple yet outstanding back stand DIY that gives a mesmerizing effect and will become the focal point of the event. It is a combination of three or four triangular-shaped PVC stands that are creatively covered with curtains and fairy lights to give such a fairytale kind of look.
This stand is created within a few minutes and with minimum effort. The most important thing given importance is the arrangement of the frames and then; the use of complementary elements that has given such a beautiful look to the place.
17. Multiple-Framed Backdrop Stand DIY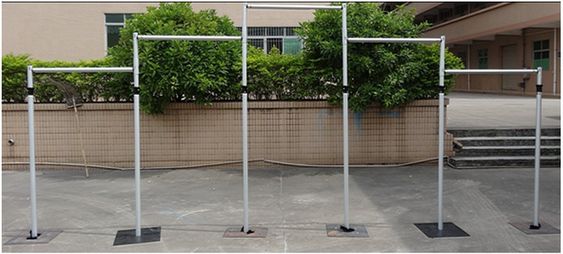 You can create a wonderful and magnificent multiple-framed backdrop stand for events like weddings on your own that will look beautiful and will steal everyone's attention. This backdrop might take a little more effort to create, but once it is ready, decorate it, and you will achieve a grand look.
It can cover a large area at a single time, and the strength of this pipe frame will be more than the singular large frame. To achieve a stunning look, make sure that you decorate it properly using light-colored curtains and beautiful flowers, balloons, and fairy lights.
18. Arched Frames of Different Heights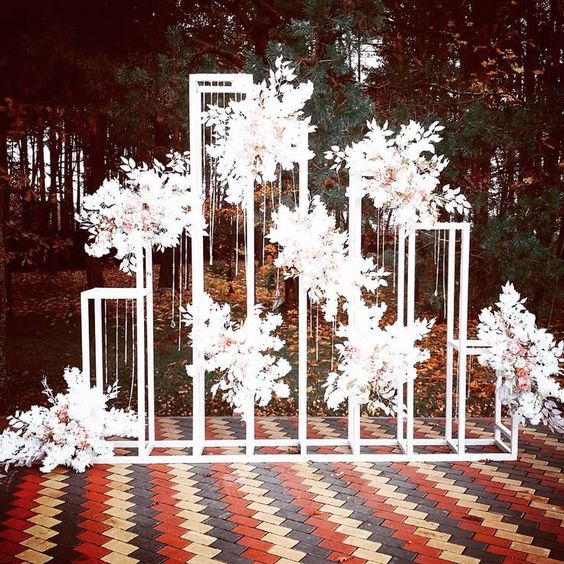 This pattern is also distinctive and will surely become the focal point of the party. It will look good on occasions, especially wedding occasions, and can be a perfect place to take stunning pictures. You need to make sure that while working on this frame, you do not make any mistakes, as this might make the process lengthy.
The length of the various frames can vary according to your preferences. Any other adjustments can be made according to the look you want to give. Furthermore, you can leave it unpainted or paint it with any color to complete the look.
19. A Rectangular Circular Backdrop Stand Behind the Circular One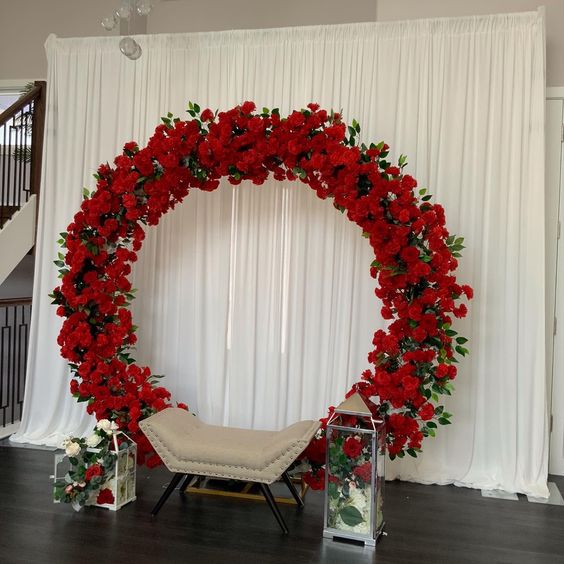 Why limit your party decorations to just one DIY backdrop stand when you can add plenty of them to increase the charisma of your party? Add as many DIY back stands as you want to create a magical effect. For example, you can add a rectangular backdrop behind a circular one. It is an innovative idea.
Similar effects can be replicated using other shaped back stands too. You can style the backdrops with contrasting colors and add flowers, balloons, and lots of decorative materials. For a better look, make certain that you add contrasting patterns and designs to highlight both the back stands.
20. PVC Back Stand with Steel Base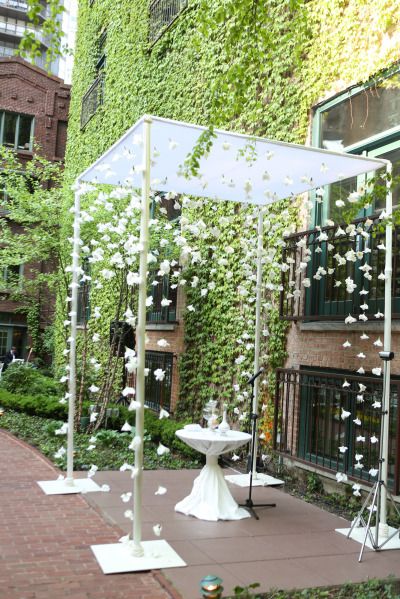 If you are looking for a stable base, then; add a steel base to your basic PVC frame. Adding a steel base will ensure that the frame does not collapse, and you can even add heavy decor items to the frame. Adding steel stands is not a very complicated task; you can easily fix the stand to the steel base using glue.
You can either paint the steel base or leave it as such to preserve the natural look. You can add embellishing elements to customize the back stand to click beautiful pictures with your family and friends on various occasions.
21. Free-standing Backstand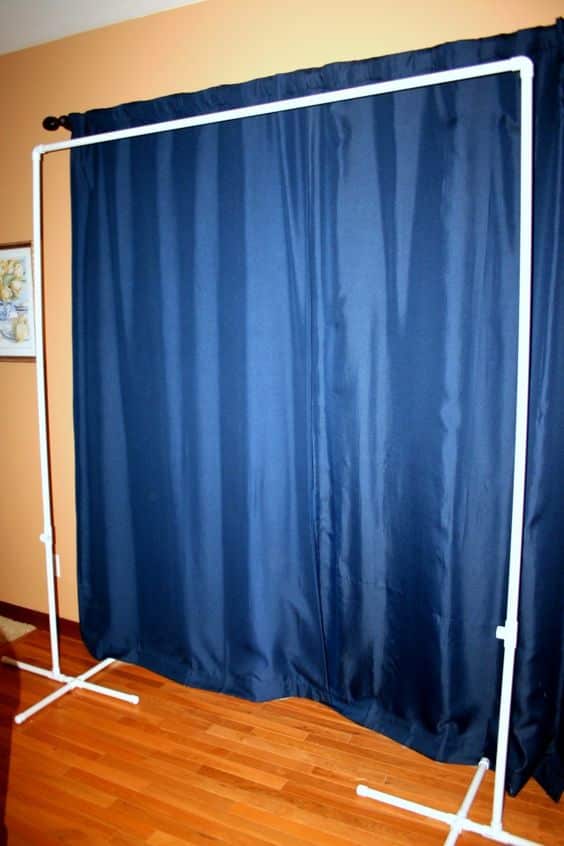 Making a free-standing backdrop stand, PVC, will be beneficial as you can use it in various ways without needing support for the backdrop. Moreover, it is not a very tough process and won't take much of your time. It just takes a few more minutes, and then you have a stand with a strong base. You can use PVC pipes, wood, steel, tiles, etc., any base for your back stand. This material will provide strength to your frame, and you can use it for a longer time. A free-standing back stand can further be used to create stunning backdrops to click mesmerizing pictures.
22. DIY PVC Stand with Rope Mesh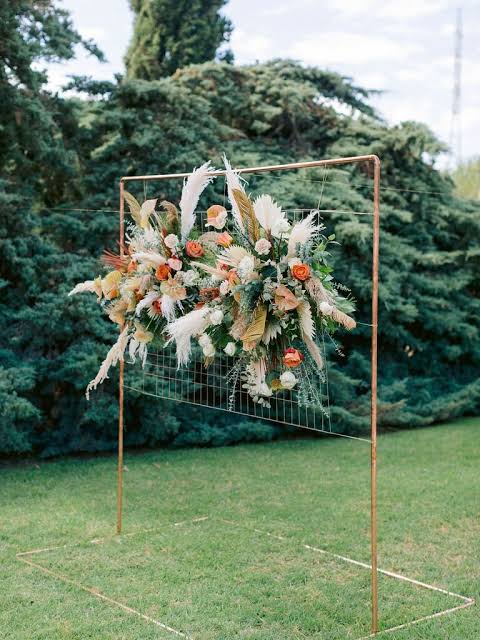 This DIY backdrop stand is also unique and can be made easily. To replicate this idea, you first need to make the basic DIY stand and then add rope mesh to it. Then you can decorate it using any element you want as per your wish. Since it uses rope mesh so it can be easily created and is also not expensive, all you need is to make this design, and; you are done.
To give it a distinctive look, you can paint; and; then add decorative elements to it depending on the occasion for which you are using this backdrop stand.
23. Heart-Shaped Backdrop Stand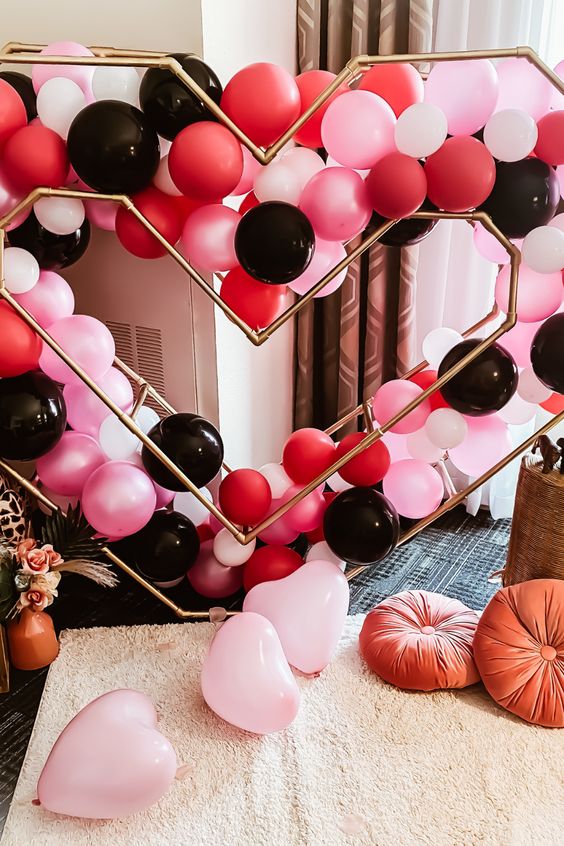 Another idea that can be considered if you are going for a different shape. This pattern will look very pretty and out of the box when you decorate it with balloons. This pattern will become the focal point of the event and will grab everyone's attention. The design might look a little difficult to be made, but there is nothing difficult. You just need to pay attention to the geometry and cut the pipes into the desired dimensions. Then with the help of connectors, you can join them. Then you can add other elements to it to further decorate it.
24. Irregular Shaped Backdrop Stand DIY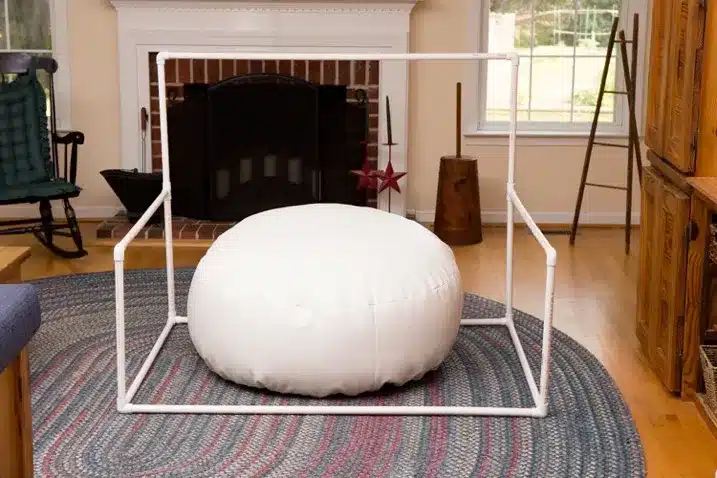 It's not necessary to always follow a symmetrical pattern while doing any DIY project. While symmetry symbolizes balance, asymmetrical patterns highlight versatility and boldness. They give you an idea to explore more and create something entirely different. While following definite patterns, you will be able only to create something that already exists.
On the other hand, if you do something on your own, you will be able to create something different that looks nice and worth replicating. So, when making a backdrop stand yourself, you can consider adding a few elements according to your wish that will create a significant difference.
25. Triangular Shaped Backdrop Stand DIY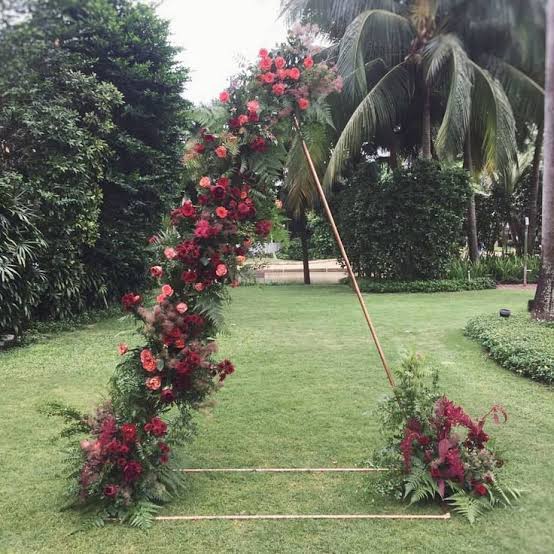 A triangular-shaped backdrop stand can also be created easily and within a few steps. It will also look beautiful and be a unique attraction in any event. This back stand looks amazing and is something that is not too common.
To create it, follow the specified procedure, and you will achieve a cute and distinctive backdrop for your events. You can add a lot of elements to it, like painting it or decorating it with any material. The final look will be amazing. If you wish, you can add curtains to make it entirely different from the basic ideas.
26. Semicircular Backdrop Stand DIY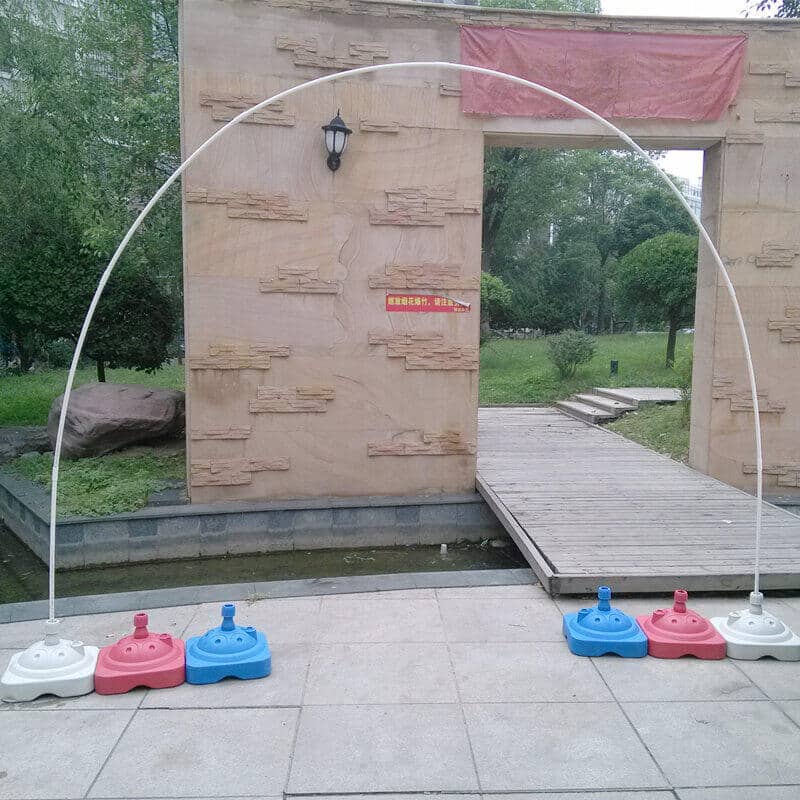 Last but not least, another easy and simple backdrop that you can make in a few minutes. It can prove to be the last-minute savior when you are running short of ideas at a party or when it is a sudden party plan, and you don't have any back stands to place in your party. To provide stability, you can use a strong base and add lots and lots of colorful balloonsto it. It will look vibrant and will become the focal point of your party, and surprisingly no one will have the slightest idea that it is a last-minute backdrop stand DIY.
Conclusion
PVC back stands are not too difficult to make. Just gather the required material and begin your creative journey. Next time, whenever you are looking for a backdrop back stand, just have a look at the above-mentioned ideas. These ideas will help you become more creative and also become a wonderful party decorator. The above-mentioned are very easy to create.
There is no end to creativity, so add your spice and customize them. These above-mentioned ideas are all set to make your journey easy. So, do not wait any further; experiment with every element of the backdrop and create something that will leave everyone amazed by your creative skills.