Kids are both super active and sleepy for most parts of the day. And both of these activities happen on the bed. So choosing the best toddler mattress becomes highly crucial to ensure your kids are safe and comfortable throughout. In order to buy the best mattress for your toddler, you first need to know everything you can about the types of mattresses, their quality, firmness, and ease of maintenance, and cleanliness.
We are here to help you understand all about toddler mattresses so you can make the right choice for your kid.
Best Toddler Mattress of 2023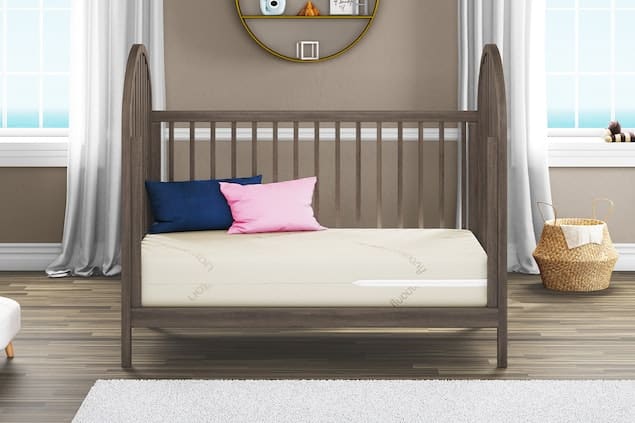 If you are looking for a long-term toddler mattress or a single mattress for two kids- one toddler and one growing, then a mattress from Saatva is the best choice. It is a crib mattress with a flippable model for kids aged between 1-6 years. It is handmade using pure organic materials and is highly safe for kids.
The double-sided design helps to sleep both infants and kids above 3 years of age with comfort. The firm side is for infants below 3 years of age and is made using woven eucalyptus fibers for that deep, supportive comfort without sinking in too much.
The other side, aimed at toddlers aged 3 years and above, has a top layer of GOTS-certified organic wool with moisture-repellent properties. The inner layer is of Talalay latex which offers soft comfort with a bouncy feel.
Why it's Best?
Dual-sided style makes it suitable for both infants and growing kids
Free from harmful chemicals such as formaldehyde and VOCs.
Organic, breathable, and water-resistant cotton cover
The cover is removable for easy washing.
Made from handcrafted and organic material and yet is affordable.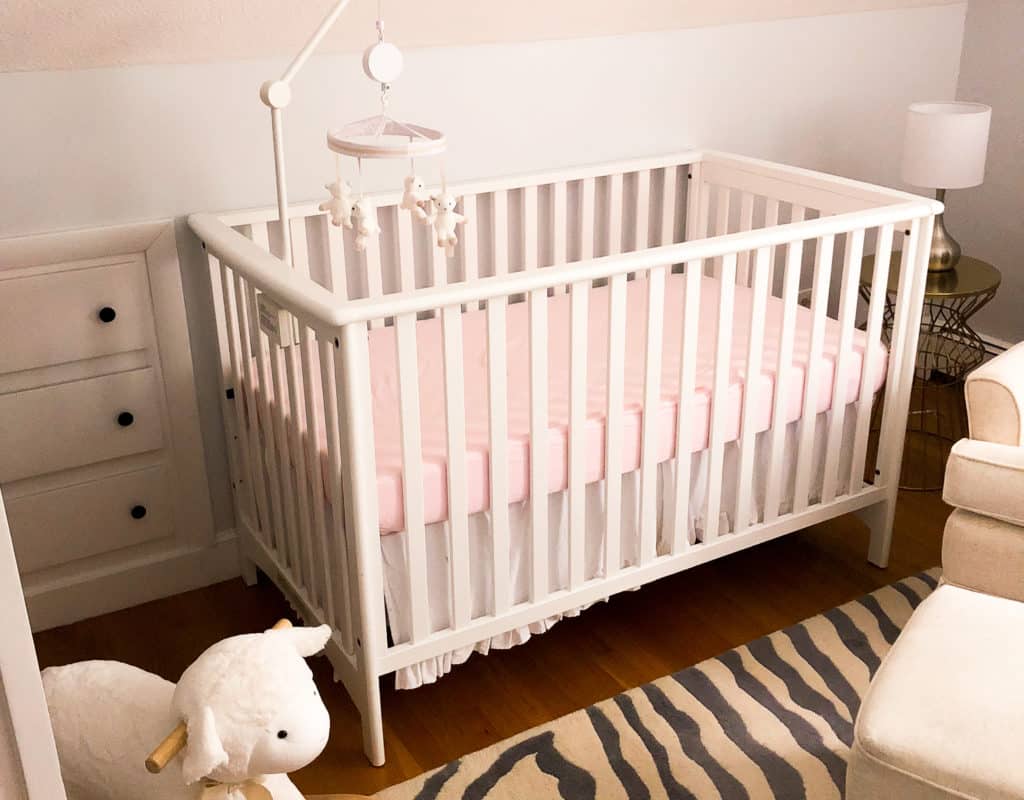 This crib mattress is designed to provide maximum sleeping comfort with its breathable fabric. It has a woven air core which has 90% air and 10% food-grade polymer. This makes this toddler mattress one of the most breathable mattresses and, therefore, more comfortable and safe.
Moreover, the design allows for the mattress to be cleaned with water and soap. Having a GREENGUARD Gold certification, this mattress has low emission and causes less suffocation.
With its high attention to being breathable and toxic-free, this hypoallergenic mattress is best for kids having breathing issues or other sensitivities to air.
Why it's Best?
Fully breathable material
The core and removable cover are washable
Fits most standard-sized convertible cribs and toddler beds
Suitable for kids aged 1 to 5 years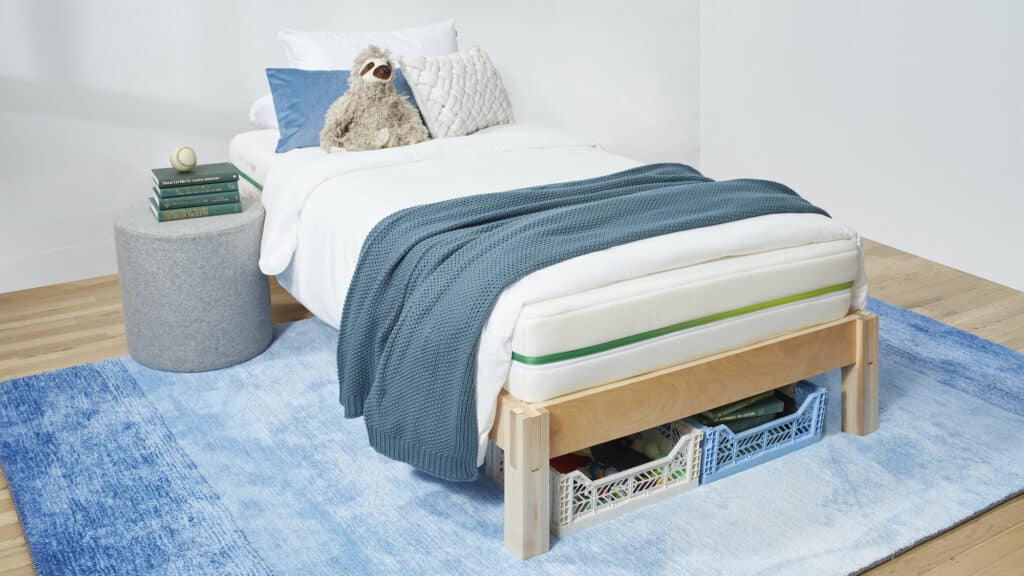 For parents looking for a toddler mattress that they won't have to switch very soon, this one's perfect. It has two sides that perfectly support the body of infants and the ones who are growing. This mattress can support kids from ages up to 12 years.
More reason to love this dual-sided mattress is that it has a stain-resistant cover and so there are no worries about hard scrubbing to remove tough baby stains.
Moreover, it has a TENCEL cover which is breathable and hypoallergenic, which means it allows for plenty of airflow, keeping your toddlers sleeping peacefully throughout the night minus sweat and itchiness.
Why it's Best?
Two sides to support toddlers aged 3-7 and growing kids aged 8-12 years.
Available in both double and full sizes
Hypoallergenic and breathable material
Stain, water, and odor-resistant cover
CertiPUR-US Certified material which is non-toxic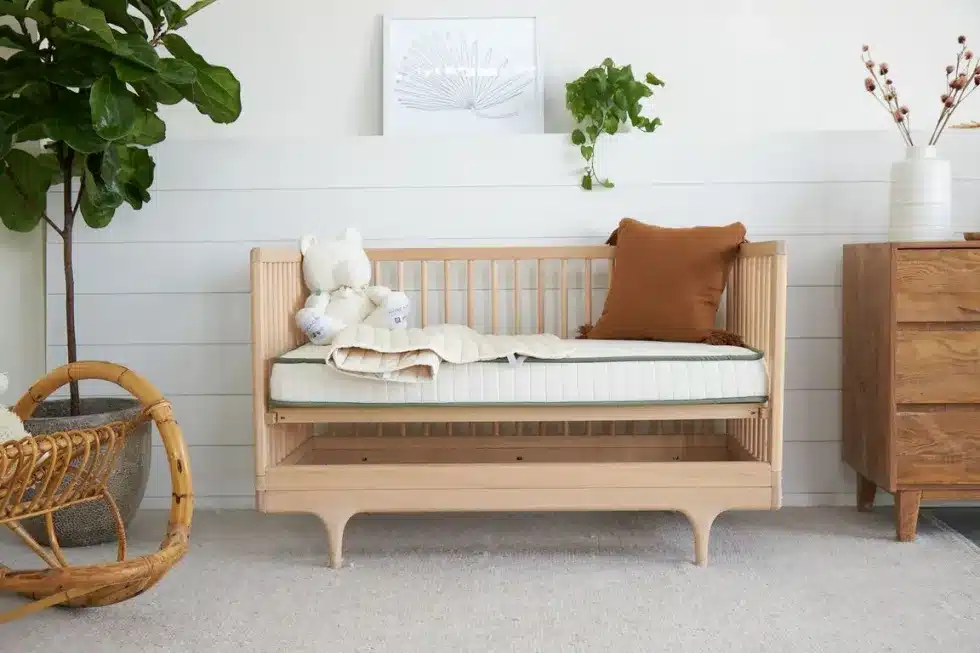 This flippable toddler mattress is versatile and exceeds expectations when it comes to its performance. Its one side supports kids under 1 year of age. This site is made up of coconut husk fiber and organic Dunlop latex. This type of latex is safer and more breathable than other latexes.
The other side of the mattress is designed for kids between the growing age of 1 – 4 years. It combines Dunlop latex with a wool support layer. It is softer than the other side because, growing up, kids need softer and bouncier beds.
Why it's Best?
Double side bed accommodates kids with ages ranging from 1 to 4 years
Certified by Global Organic Textile Standard
Certified by GREENGUARD Gold and OEKO-TEX, which means it has low emissions and doesn't contain harmful chemicals
Fits most standard-size cribs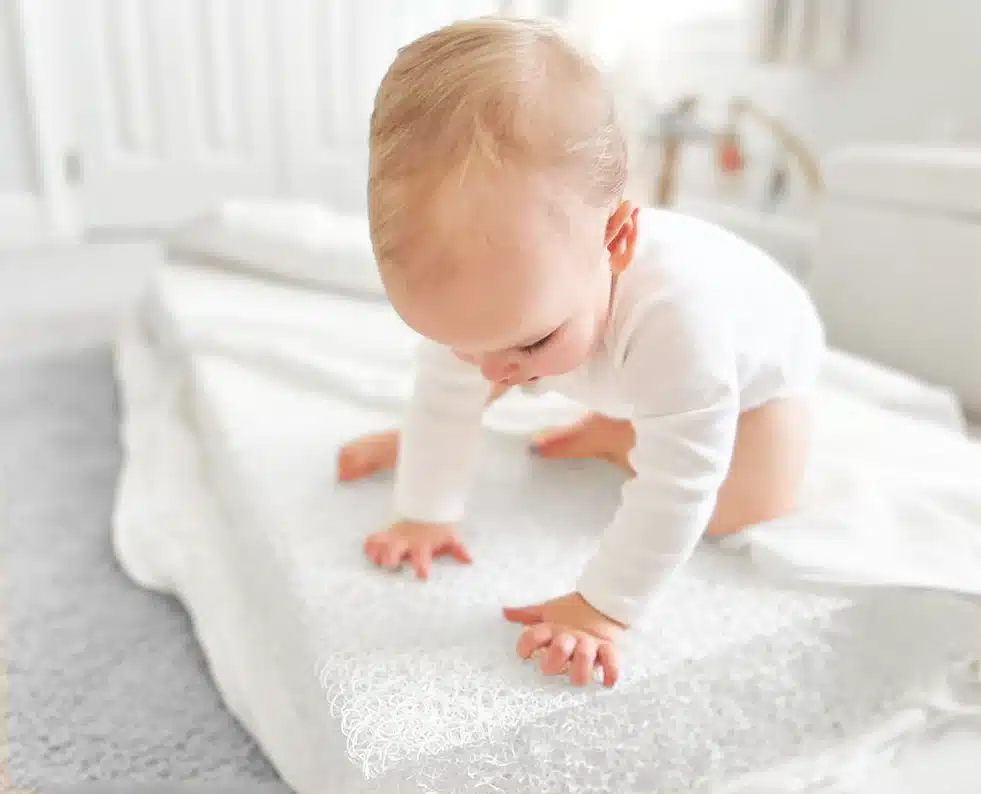 This Toddler mattress is covered with a breathable cotton cover. The core of the mattress is made up of polymer-based foam which delivers outstanding body comfort. It has two sides – one firmer and the other softer. The firm side is made for toddlers who can relax without uncomfortably sinking in. The other softer side is meant for older kids as it offers plush comfort.
The mattress is certified to be safe as it has no chemicals or hazardous materials.
Why it's Best?
The lightweight design makes it easy to lift and shift
Breathable cotton cover
Long-term usability with dual-sided design
Removable cover for easy washing
Tested by GREENGUARD Gold for being hazardous chemical-free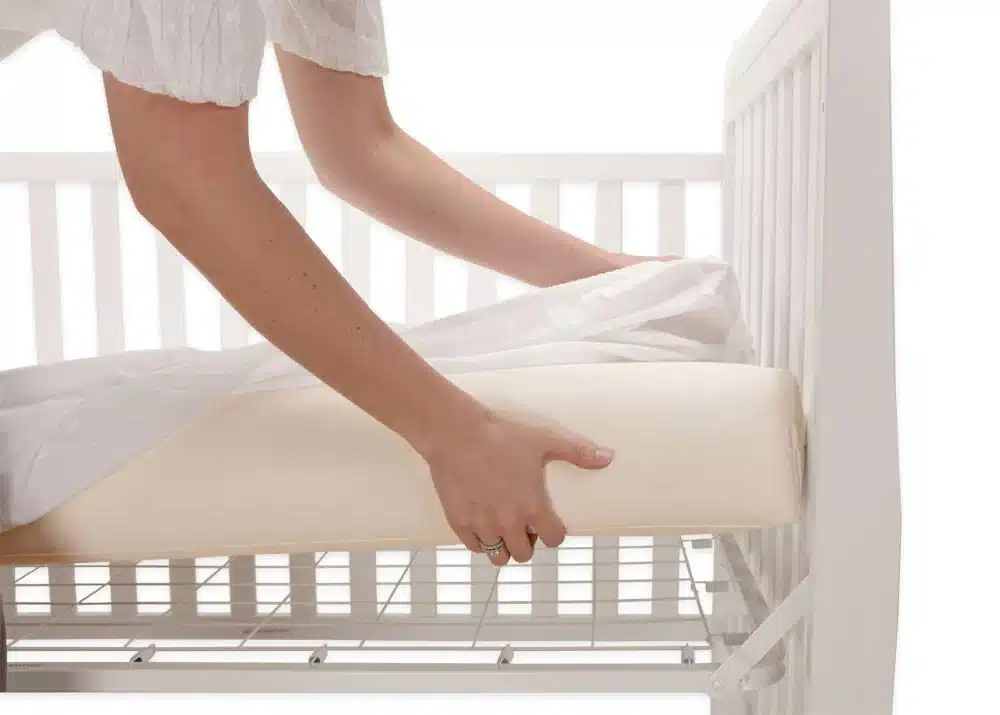 The Lullaby Healthy Support Mattress will lull your baby to sleep like no other mattress will. It is available in both single and flippable side designs and contains no harsh chemicals like formaldehyde, pesticides, or GMOs. Your child can play, read, and snooze on it without getting any breathing issues or skin irritability.
It has a water-resistant cover that makes it easy to remove and wipe clean easily. You can choose whether you want a single firm mattress or a double firm and soft mattress.
Why it's Best?
Available in flippable and single-sided design
Removable waterproof cover
The core consists of breathable, durable, and lightweight food-grade polyethylene.
Chemical free make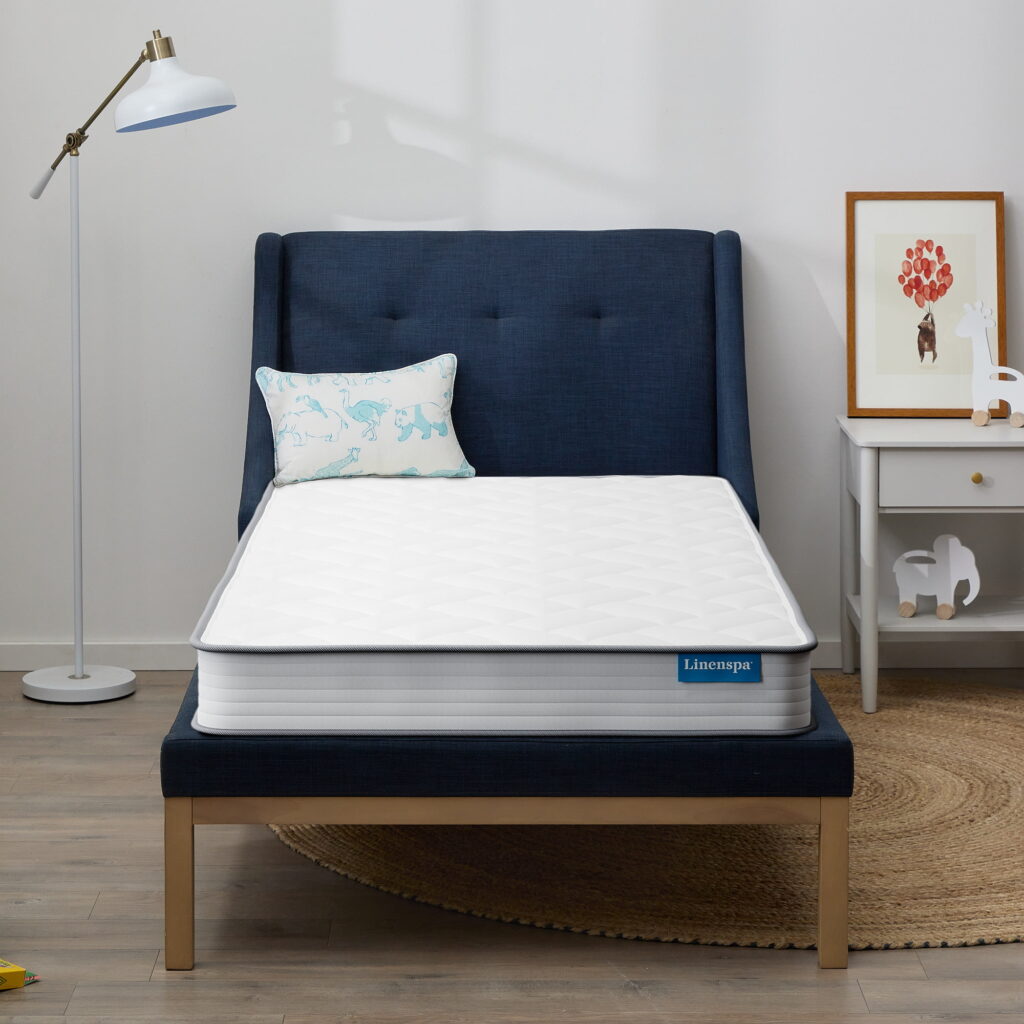 This toddler mattress is a delight for your kids, with its full size available at an affordable price. It comes in three different heights- 8 inches, 10 inches, and 12 inches. It has a highly supportive memory foam latex which is soft, firm, and a little springy too. The foam is multi-layer and can support more weight than more toddlers put together. This makes this mattress ideal for adults and toddlers to jump in and have fun together.
Why it's Best?
Available in full size and heights – 8, 10, and 12 inches to accommodate more than one toddler
The multi-layer foam supports the weights of adults too
Provides deep comfort with mediumly firm and bouncy surface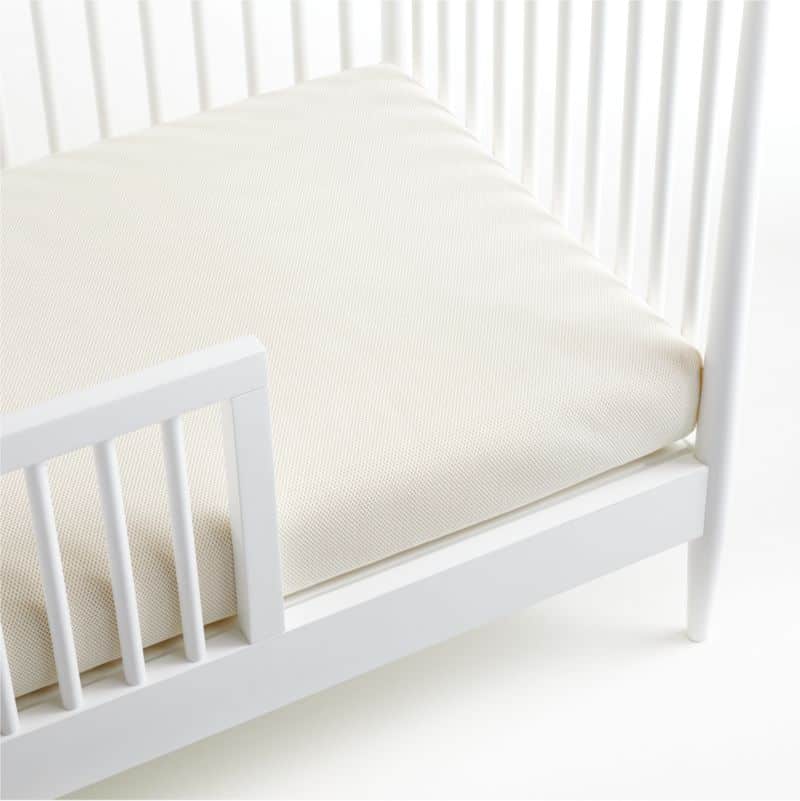 If you want the best mattress for your toddler while also causing no harm to the environment, then choose this crib mattress from Naturepedic. It is made using the safest materials for both your kid and the environment. It is available in two versions- one is a 100% cotton model, and the other is an innerspring model.
Both varieties are available in a waterproof organic cotton cover which is removable and washable. The entire mattress is made using 100% natural and organic materials, which makes it one of the safest toddler mattresses out there.
Why it's Best?
Available in two designs- all cotton and innerspring
Made using eco-friendly and baby-safe ingredients
Organic waterproof cover can be removed and washed
An extra non-GMO sugarcane waterproof membrane provides additional stain protection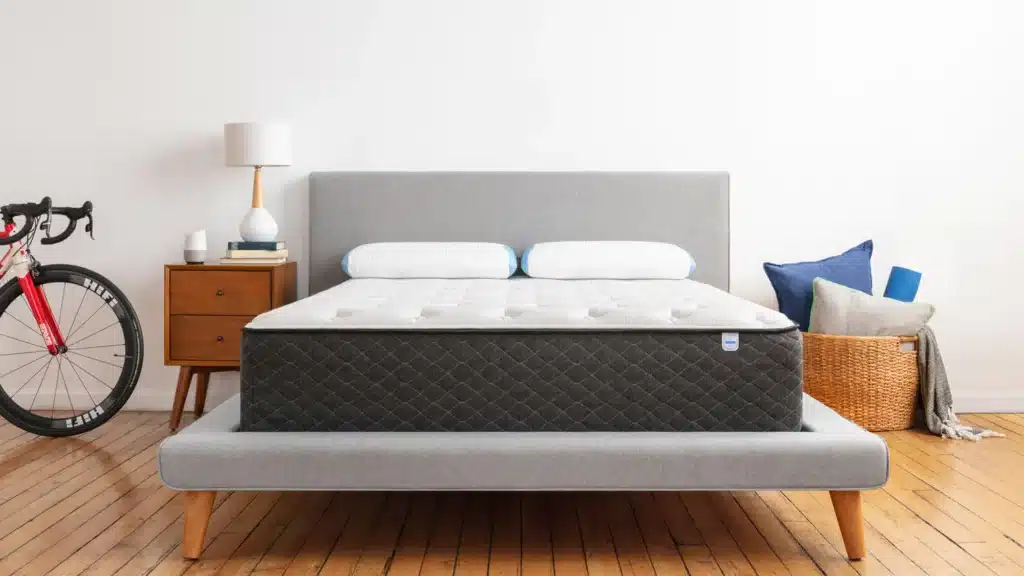 If you prefer to transition straight to a full-sized bed from a crib for your toddler, then we recommend the Bear Cub Kids Mattress. The build of the bed is hybrid with a coil core and memory foam surface. This gives the bed a medium firmness, which is quite comfortable and supportive for growing children.
The bed is encased in a hypoallergenic cover which ensures your baby's sensitive skin says irritation free.
Why it's Best?
The hybrid model gives it a perfect balance of firmness and bounciness
The highly responsive memory foam layer supports and contours the growing body of a baby
Quilted hypoallergenic cover keeps skin irritation and breathability issues at bay
CertiPUR-US-certified foam and GREENGUARD Gold Certified mattress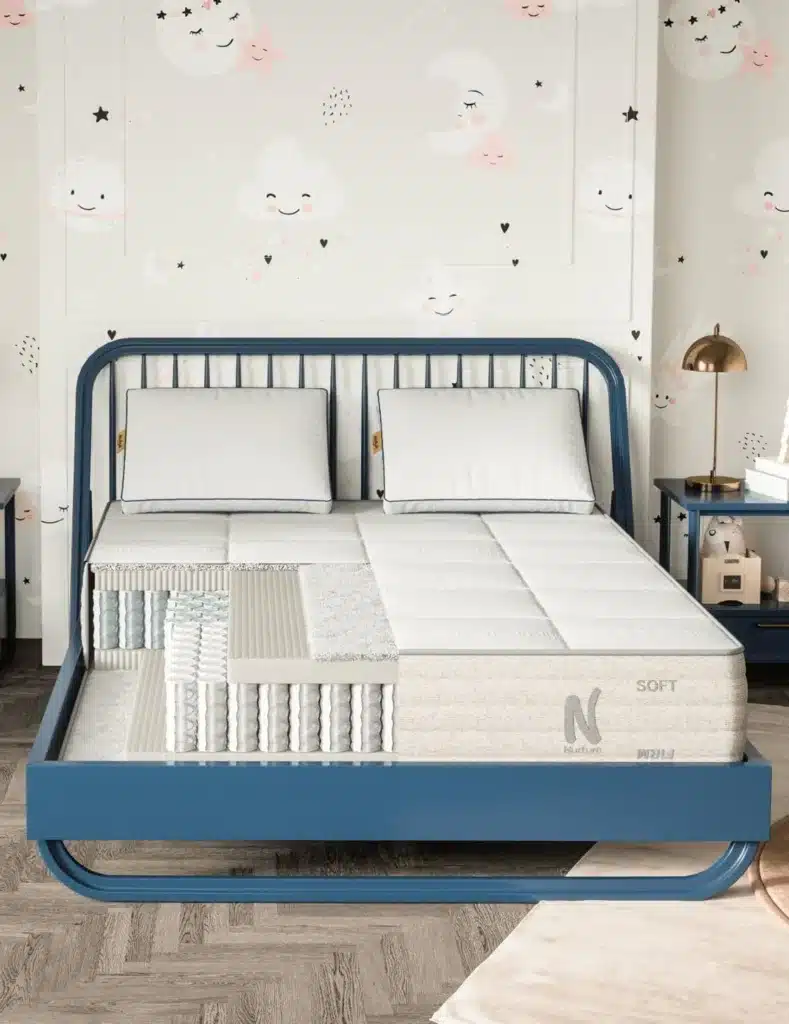 The Nolah Nurture Mattress has a hybrid design that combines individually wrapped coils with Talalay latex for a perfect mix of body support and firmness. The double-sided feature means your toddler can experience a comfortable growing-up phase. When the child is just moving on from a crib, the firm side will help him/her get ample body contouring comfort. When the kid has moved past 3 years of age, the softer side will provide the perfect sinking comfort and support.
Why it's Best?
Made of chemical-free materials with cooling properties
Combines individually wrapped coils and Talalay latex for perfect softness and firmness
Available in flippable side design for long-term use
The hypoallergenic organic cotton cover provides protection against dust mites and allergens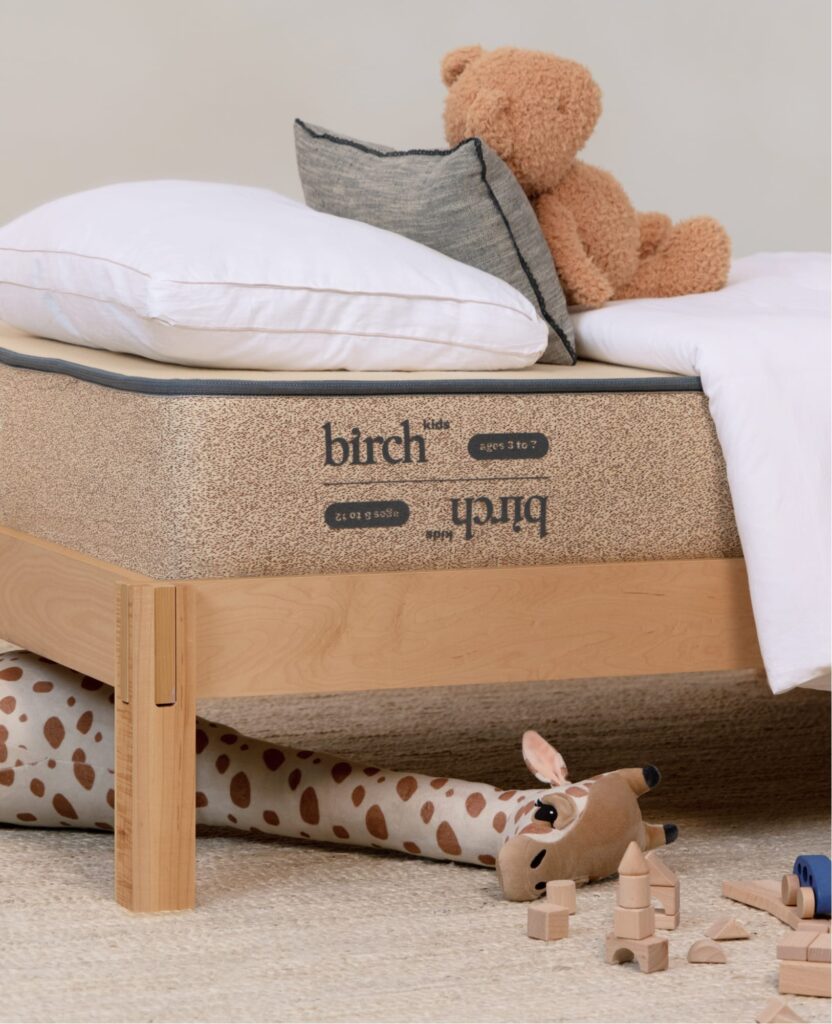 If you are looking for a stronger, more supportive, and more durable toddler mattress, then Birch Kids Mattress is a great choice. It is 11 inches in height and has a sturdy coil core which makes it so comfortable even you would want to sleep on it.
The mattress is made completely with natural and organic materials like cotton, latex, and wool. It has been certified as a clean and non-toxic mattress for kids. So you can happily invest in it for your young kid.
Why it's Best?
It comes in flippable sides for kids aged between 3-7 and 8-12
The hybrid design includes coils core and latex layers for maximum comfort and support
GREENGUARD Gold is certified for not using any harmful chemicals in its making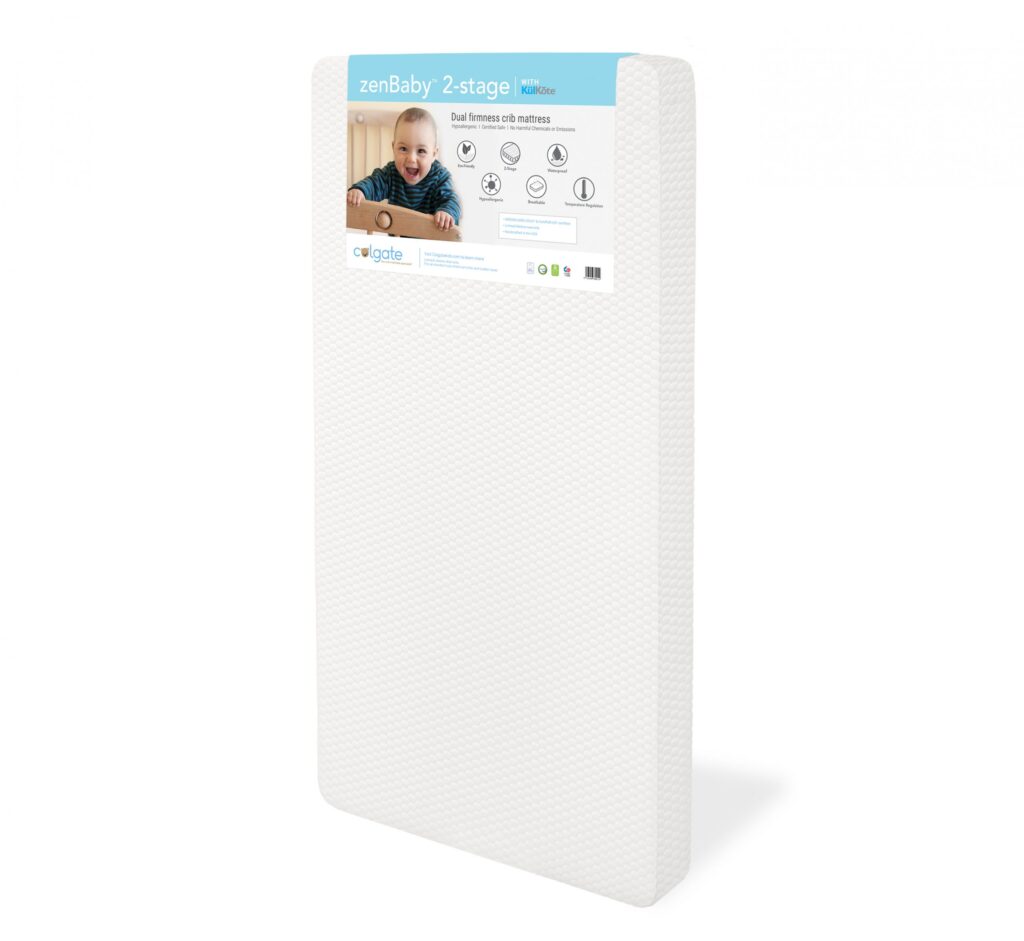 If you have a child who is a fidgety sleeper, then you need this toddler mattress to put your baby to sound sleep in no time at all. It has a flippable side model with one firm and another soft to ensure your baby sleeps comfortably till the age of 12.
It has an unremovable cotton cover which is waterproof resistant. This means you can easily wipe the stains clean with a cloth.
Why it's Best?
Flippable side design
CertiPUR-US and GREENGUARD Gold certified for being safe and toxic free
A waterproof cover keeps the baby dry and makes removing spots easy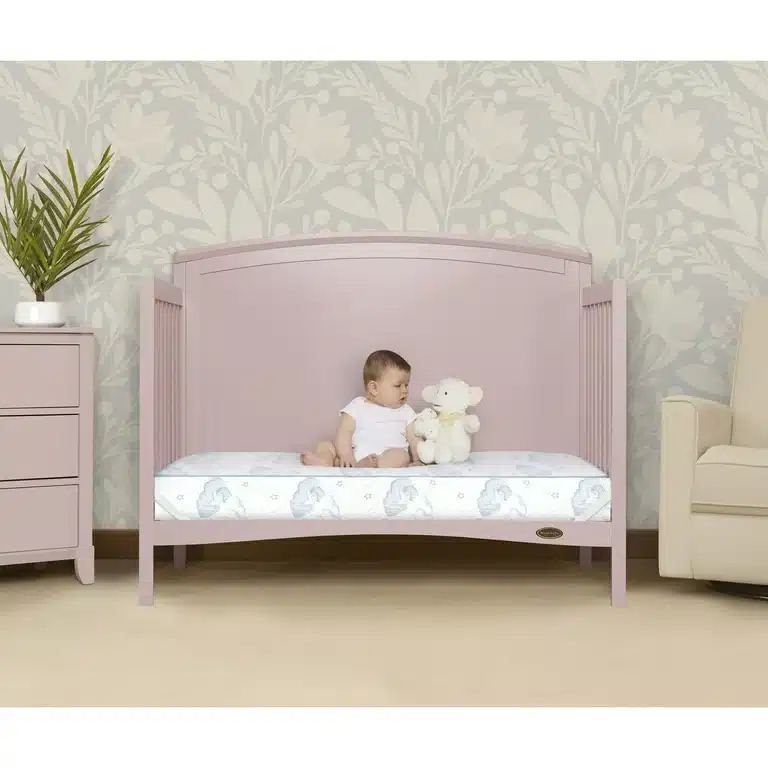 With this mattress, you will give your baby the perfect gift of soothing, undisturbed sleep and resultant health. It is a dual-sided mattress made with the finest quality materials. The core is made of powerful coils and the layers are of hypoallergenic foam which ensures high-quality sleep for infants. Moreover, it comes with a water and stain-resistant cover that allows you to clean the surface smoothly with soap and water.
Why it's Best?
Low-priced but superior in quality
Powerful coil core and soft, contouring, and allergy-resistant hypoallergenic foam
Stain and water-resistant outer surface
GREENGUARD Gold-certified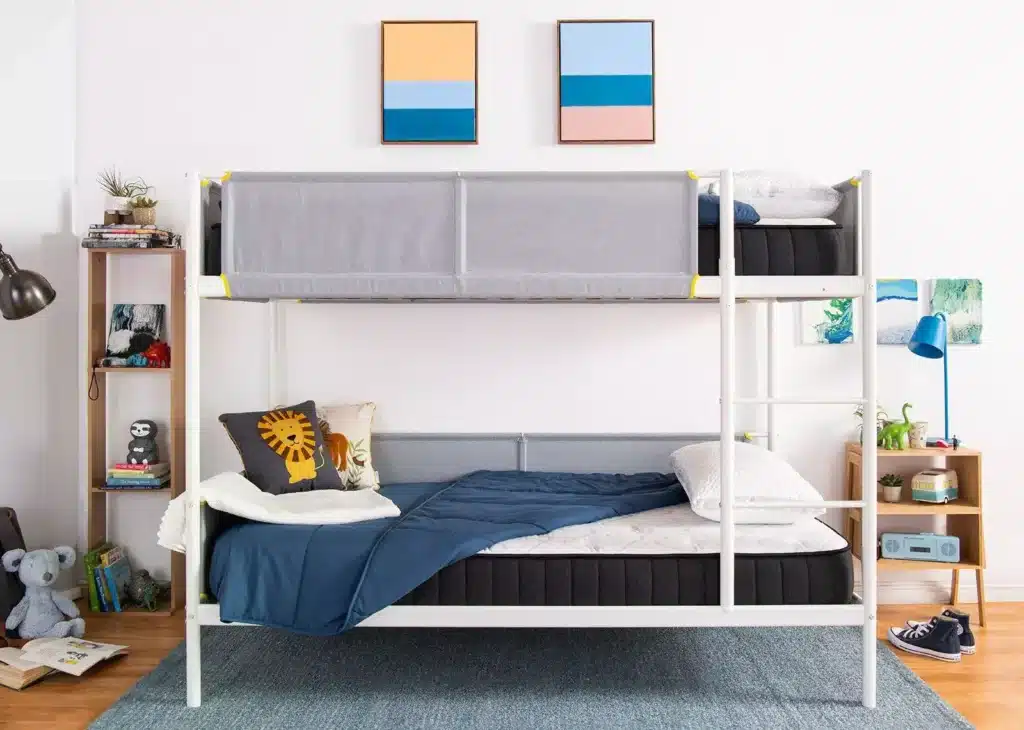 This mattress has everything your child needs for a well-rested sleep. It comes in three different sizes so you can choose the one that fits your baby best. At 7 inches in height, the mattress offers comfortable support. Plus, with a high-performance base, core, and layer, this toddler mattress provides the best support, comfort, and breathability. Apart from this, the cover of the mattress is made from quilted foam which regulates the temperature for continued comfort.
Why it's Best?
Soft Energex foam with breathable mesh polyester outer cover
5-inch polyfoam support core and edge support base foam
Available in three different sizes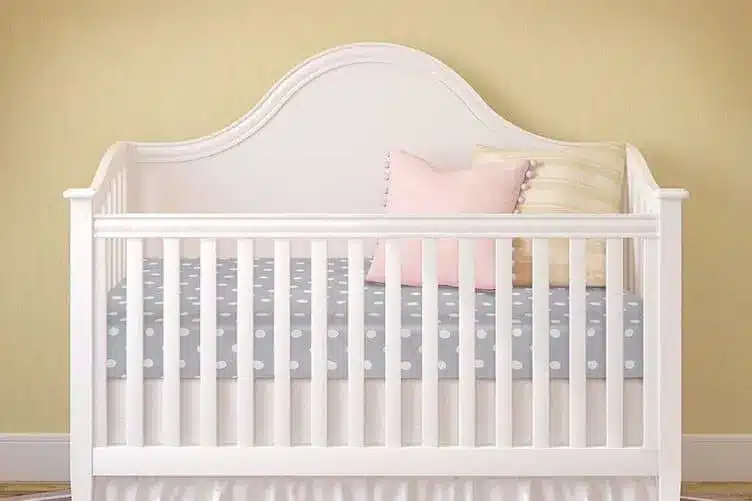 If you are looking for a low-priced mattress for your toddler that doesn't sags with usage, then choose Milliard Crib Mattress. It is made of an extra dense base and topped with soft and sturdy memory foam. It does a good job of providing seamless comfort and support to your child transitioning from the crib to a bed.
Why it's Best?
Nonsagging memory foam
Durable design with a strong and firm base and surface
Made using hypoallergenic and toxic-free materials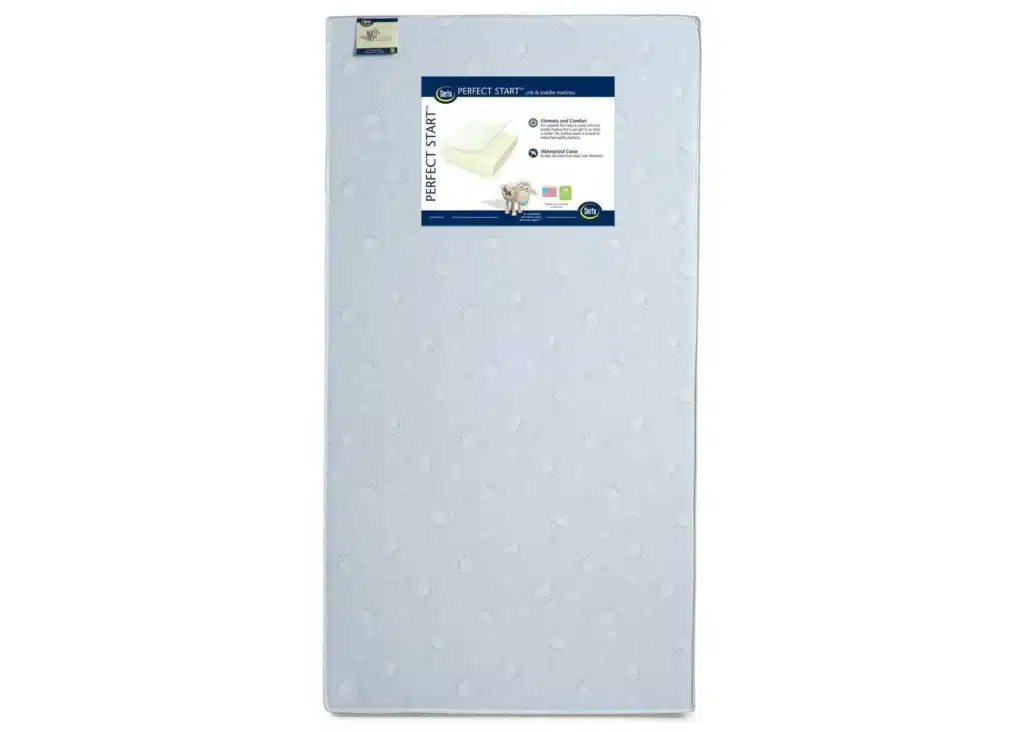 Flippabe design, waterproof cover, safe materials- this toddler mattress has everything that your child needs for a comfortable lay-in. It has a premium quality sustainable core made using upcycled plastic bottles. The waterproof cover ensures you can easily wipe the stains and keep the bed clean and hygienic.
Why it's Best?
Flippable sides
Sustainable fiber cores offer the utmost safety and comfort
Certified to be toxic-free and low on emissions
Removable waterproof cover for easy cleaning
Different Types of Toddler Mattresses
There are around 5 different types of toddler mattresses, and knowing these will help you understand the type that is best suited for your child.
Foam Toddler Mattress: Foam mattresses are available in a variety of foam densities, textures, and layers. You can select the perfect one based on the needs of your kid. This type of toddler mattress is designed to fit the contours of the kid's body, providing maximum comfort and support.
Spring Toddler Mattress: This toddler mattress is firmer with a slightly bouncy feel which is so loved by kids. The firmness and springiness come from the inner coils wrapped or bound around each other. The coils are covered in layers of foam or soft padding.
Waterproof Toddler Mattress: If you are looking for a mattress for a toddler who is still in the pant, peeing, and pottying stage, you must get a waterproof mattress for him/her. The mattress is made using either foam or coil or both and is resistant to liquids keeping it dry and hygienic so you don't have to worry about the post-potty and peeing cleaning of the bed.
Hybrid Toddler Mattress: This mattress is made using both foam and spring. The inside is made of cushioning layers of coil, and the outside is usually made of foam, cooling gel, or latex. This type of mattress is perfect for your toddler who is on the verge of growth and can adjust to both a firm and springy mattress.
Dual Sides Toddler Mattress: Some beds come with two sides- one having foam and the other having spring core. The firm side can be used by toddlers, and the contouring side can be used by little older kids. Or you can invest in this type of hybrid bed for your toddler and place him/her on the firmer side till they are babies and shift them towards the softer side when they are a little older.
Tips for Choosing the Best Toddler Mattress
There are some points that you must consider before buying a mattress for your baby. The below tips cover all the essential things a toddler mattress should have based on the comfort of your child and your convenience.
A toddler's body needs a mattress that doesn't sink in too much, meaning it's not too soft. A toddler needs a mildly firm bed surface without it being hard on their delicate skin. So an ideal toddler mattress should be firm to support their bodies and be comfortably soft at the same time.
A toddler mattress should ideally be lower to the ground. This will enable the toddler to move in and out of the bed with ease. This will also ensure you don't have to put your toddler in and out of bed or worry about them getting injured while hopping in and out of it. You can determine the safe height of the bed by measuring the height of the frame and mattress. Also, take care to notice how snugly the mattress fits the frame. If there is even a tiny gap, it can cause your toddler's fingers to get caught in it.
It is of utmost importance that you check the quality of the materials used in the mattress. It should be free of toxic materials that can lead to breathing or skin-related issues in your kid. As most mattresses use chemically treated materials, you need to be extra cautious that your kid's mattress doesn't have any for maximum comfort and safety.
This one is based on your convenience. If the toddler mattress ticks all the above boxes but is high maintenance, then you will have a hard time keeping it clean and in top condition. Prefer a toddler mattress that can tick the ease of cleaning box too. Your child will pee, poop, drool, leave food marks, etc., on the mattress.
Last Words
Much like the soothing arms of their parents, toddlers need the comforting hug of the mattress to lull them to sleep and make their daytime activities extra fun. With the right mattress, rest, and sleep will never elude your little one. Make sure you are testing them based on the above tips to pick the perfect one for your baby and yourself.
These toddler mattresses have been considered one of the best ones in the market and are designed especially for kids between the 1- 12 ages. Make 2023 one of the best years for your kid with these mattresses.