Whites paint is a popular choice for trim. It is a classic because it works. White highlights the trims and make them appear neat. However, choosing the right kind of white can be troublesome. There are so many shades of white. While they all are white, a slight change in the undertone can make a lot of difference to their appearance.
We are here to help you with it. We have curated a list of the 12 best white paints you can choose from.
This article will tell you all about them, from their undertone to which colors will best go with them and their LRV. You will also learn about how these colors appear in different lighting.
By the end, you will be able to make an informed choice about the trim white paint best suited for you.
So, let's not waste time and get to the list!
A cool-toned white, Sherwin William's extra white is a popular choice for painting any kind of trim. This white will pair well with some cool-toned colors.
This particular color lacks any warmth. There is a hint of blue undertone to this color, which gives it the cool toned effect. We think this white is a no-brainer for painting your trims. Among the Sherwin Williams collections, this is one of the brightest whites they have. But this does not mean this is a stark white. Rather, it has a more muted tone. It's not sharp and stark but softer.
SW Extra White has an LRV of 86. Needless to say, it is bright. A bright color with a certain softness.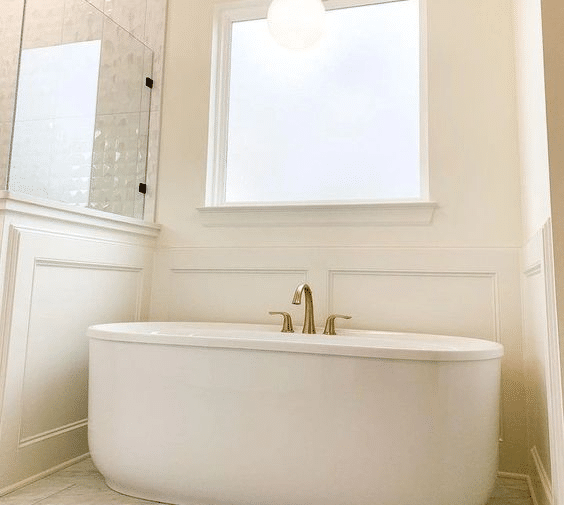 Benjamin Moore White Dove OC 17 is another popular choice for painting trims, doors, and other interiors. This is a soft-toned white. This is a soft off-white color, which appears slightly creamy. This color has a slightly yellow undertone. This is what gives it a creamy appearance. This is a warm-toned color and is perfect if you need something softer for the trims. We think it is perfect for a cozy aesthetic.
There are advantages to warmer tones like the white dove; they help make a space more inviting. Warm-toned whites are cheerful colors and perfect if you want an intimate and cozy setting.
Its LRV is 84.91%. So this color is on the brighter side. It reflects most is the light, giving it a bright appearance.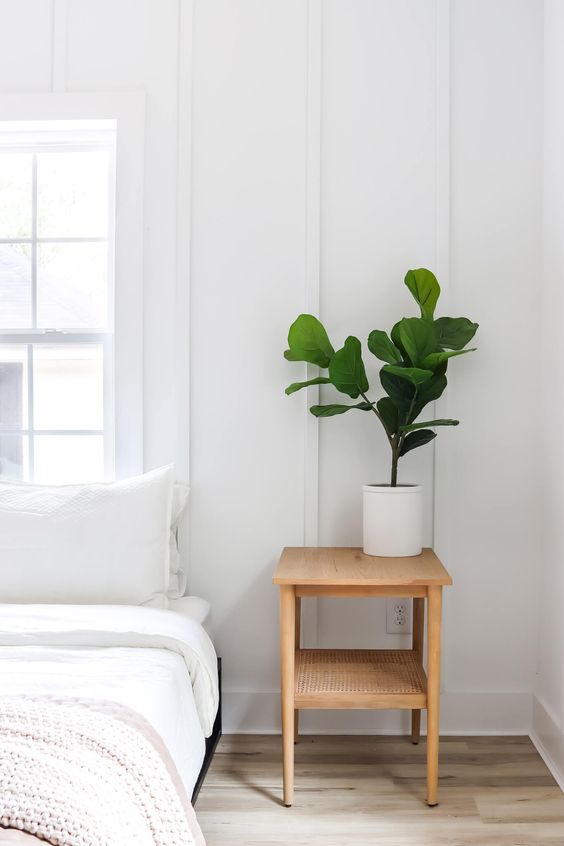 The Pure White from the Sherwin William Collection is a good choice of white for the trims. This is one of those shades of white that you can choose without much thinking. You see, this white is unusual. It can appear creamier under some lighting and appear more cool-toned under different lighting.
This is an ever so slightly warmer color, which gives it its creamy appearance.
When it comes to its undertone, well, this is interesting. You see, it has a bit of a grey undertone, which might make one think it has a cool undertone. But there is also a hint of yellow to it, which imparts a warm undertone and gives it its creamy appearance.
This is a white that goes with most colors in home decor. You paint it with a cool toned color, and it gives a sharper or crisper look. However, place it against warm browns and yellows, and its warm undertones come to the surface.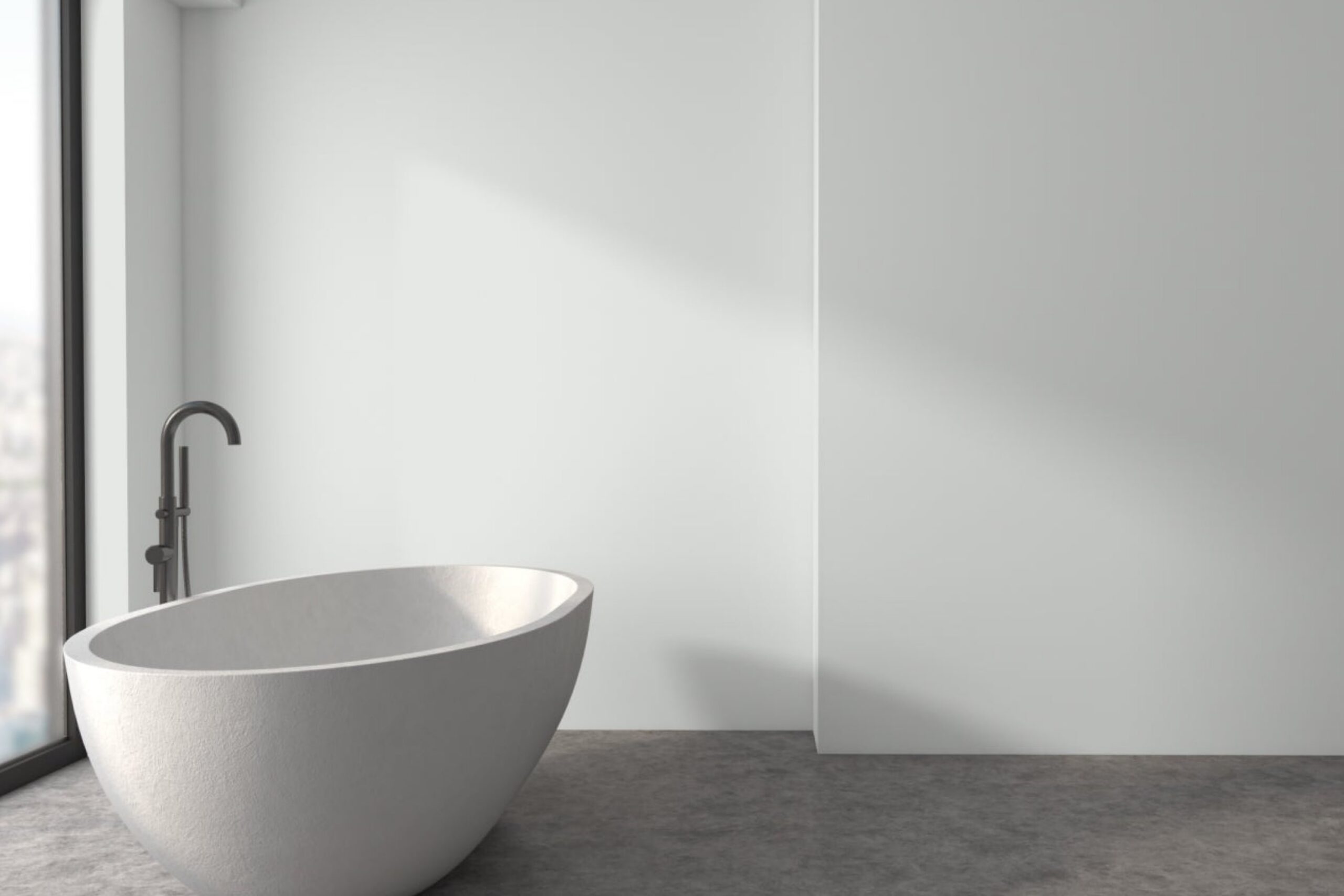 Another option for the white paint you can explore is Benjamin Moore's Decorator's White CC-20. At first glance, this particular white appears to be a classic bright white color. However, if you look carefully, this white has a slight grey undertone which gives it a certain depth. This sets it apart from the regular whites.
Speaking of undertones, this white has a grey undertone, but there are hints of a cool blue and some purple.
Given these undertones, this color can look different under different lighting. One kind of lighting can bring out one undertone or the other. Warmer light will bring out warm undertones, while cool, stark lighting will enhance its cool undertone.
This color is great for walls and trims. Among the Bejmain Moore Color palate, it pairs well with your cooler greens, blues, and greys.
Its LRV is 8.68, so it is fairly bright.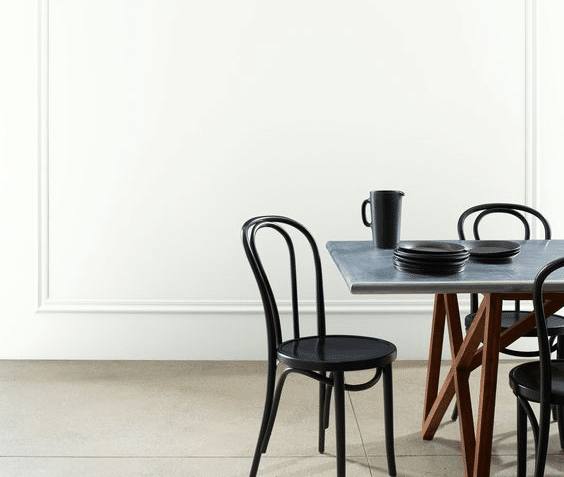 With an LRV of 90.04, this color is one of the brighter whites among the Benjamin Moore collection and a good choice as a trim white paint. This particular white has enjoyed quite a good reputation amongst the people of home decor. It has been among one of their favorite whites.
Since this is a bright color, this is perfect for places that are brightly lit or receive enough natural light. Lighting is important, you don't want to compromise its brightness in a dimly lit room. If you use this color on trims in a badly lit or dingy room, it will appear a bit grey and dull. In well-lit places, it's bright and clean white.
This is a warmer color than the decorator's white. At the same time, pure white from the Sherwin-Williams collection is just a tad bit warmer than Chantilly Lace. It is not as musted as Chantilly Lace either.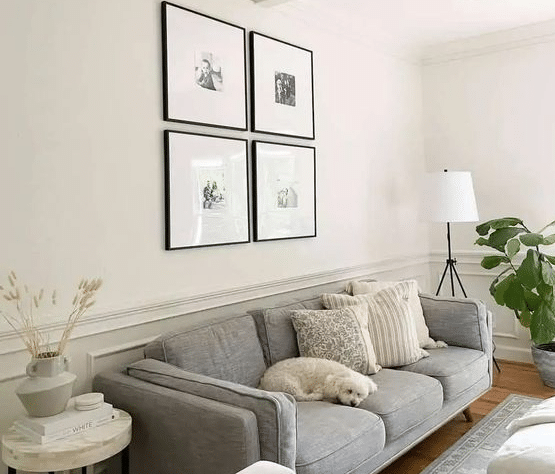 This is one of the warmer-toned whites available from the Sherwin William's collection. This is the perfect soft white paint for the trims. It has a delicate, smooth appearance that adds coziness to the space. This is a well-balanced color that is neither too stark white in its appearance nor too warm. This makes it a safe bet for white color. It goes well in the interiors and exteriors.
Taking off undertones, this is a warm color, but it doesn't look yellowish to the eye. The slight undertone leans it towards a warm color, but it pairs well with warm and cold-toned colors just as well.
It will look well against your natural warm woods tones and also against the modern greys and blues.
Depending on the lighting, it can appear a bit beige(warm lighting) or grey(cool lighting). It is a good choice for trim white paint.
It had an LRV of 82. This color is close to Benjamin Moore White Dove but is just a bit darker than it.
This is an easy choice of white for trims. There is a reason why it is still among one of the most popular whites from the Sherwin William Collection.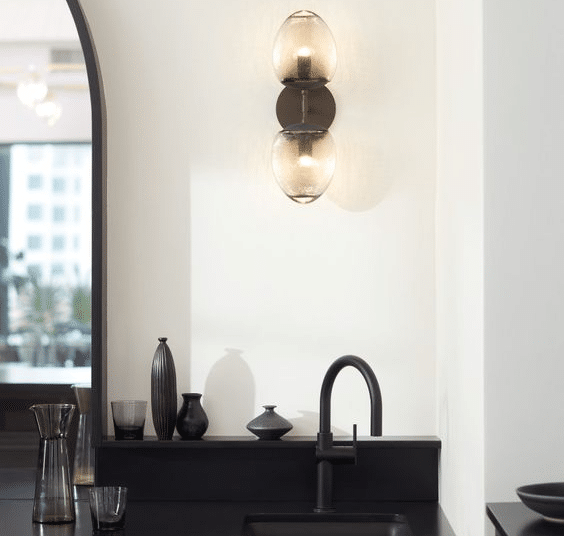 This is another stunner of white color from the benjamin moore collection that is ideal for trim white paint. The color is a brilliant color that is true to its name; that is, it is super white. If you need sparkling white trims in your home, do not even think twice about this color. This is as sparkling as it gets. This color will help to brighten up any space without robbing it of coziness. The color doesn't appear too cold.
This is one of the brightest white you will find in the Benjamin Moore collection. It doesn't appear blue or yellow at first glance. This white lacks any significant undertone at all. This is part of Benjamin Moore's off-white collection.
This is a paint that was made for highlighting, which is why it is a good trim white paint. It is usually not recommended to be used on walls that can be uneven; the reason is that it can highlight slight imperfections.
With an LRV of 87.36, this reflects a lot of light.
If you were looking for a bright neutral white, your search ends with this color. It has no obvious undertone.
Remember, since this is a neutral white color, it will reflect the color of the environment and appear accordingly. The colors of your room, the green from the outside, and the warm and cold lighting will all be reflected by it.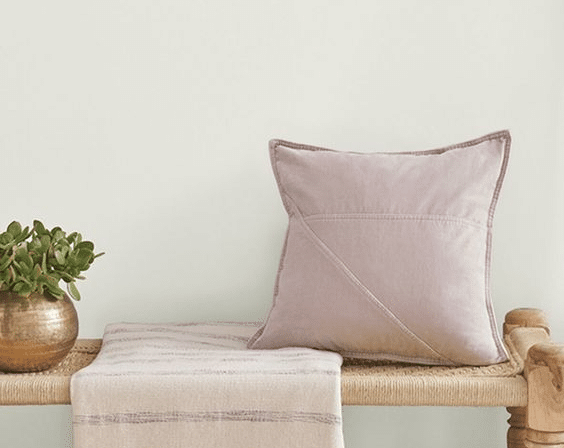 A grey-toned white, this is a light and airy color that doesn't have a stark appearance. It gives a clean appearance. A versatile shade it works with both warm and cold colors. When it comes to the undertones, we know it has a delicate grey undertone, because of which this comes in the category of cooler colors. However, it is a softer cool color; there is just a hint of warmth in it. There are two other undertones to it; a slight green and blue. Both of these undertones set it apart from other white shades and give it its unique look.
In a well-lit space, this color looks bright and clean and leans towards a whiter side. In rooms with not as good lighting, its grey undertones can become darker and hence noticeable.
Make sure you test this color in the lighting of your house before using it as a trim white paint.
Spare White has an LRV or 77, so it is a bright color that reflects a good amount of light. This color will provide your trims with some depth.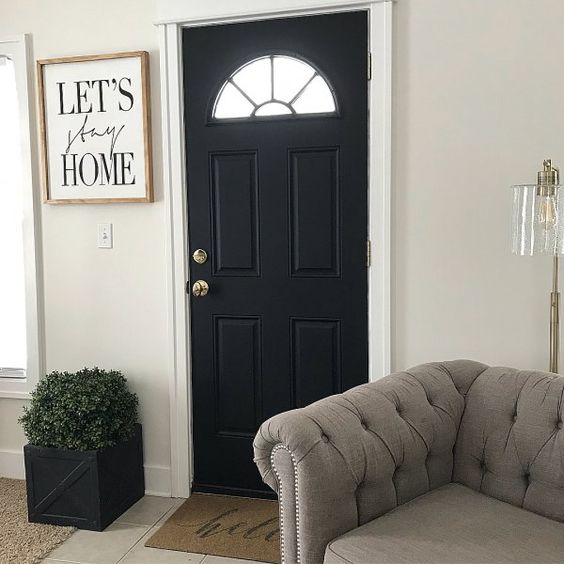 Another white shade from the Sherwin-Williams collection. This color has a beautiful peachy undertone, making it a welcome choice for house interiors and a good, trim white paint. True to its name, it has that softness of the white that you see in a pearl. This color is part of the pastel and white color family. It is usually considered to be a neutral greige.
What is interesting about this color is that, although it has a beige undertone that imparts its softness, it is a cool-toned color. This balance of undertones gives it a calmness in its appearance.
Its undertones really depend on the lighting of the room; it can appear warm or cool-toned. Usually, a peachy color is considered to be a warm color. Still, this color exhibits no yellow undertones, which is why we can consider it neither prominently warm nor a cold color.
When it comes to color undertones, it has a peachy undertone and also exhibits a slight green and a light grey undertone.
It had an LRV of 77, which means it is fairly light-toned and reflects a good amount of light.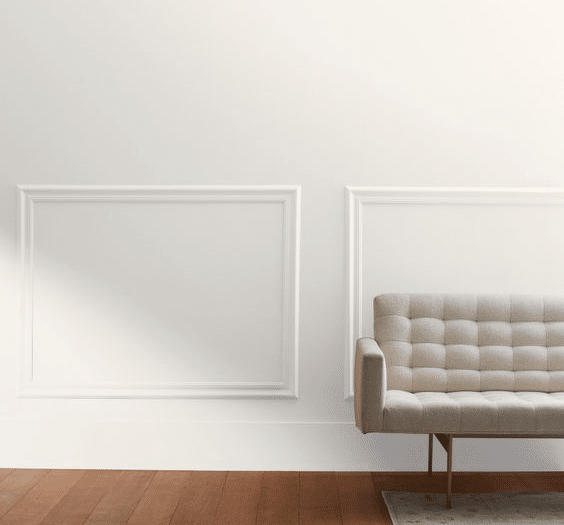 Benjamin Moore's Atrium White is a beautiful white shade that you can use as a trim white color. It had a fresh and youthful look to it, as described by Benjamin Moore himself. This white has a slight pink undertone to it.
Atrium white is a warm tone color but is not overtly warm; however, do not worry, it doesn't have a yellow undertone at all. Remember to sample it before you decide to paint your trims with it because the lighting will have a major impact on how the color will appear.
Now is it an excellent trim white color? Because of its pink undertone, you need to make sure that the color of the wall complements it, or else it can clash with the color. A room with pink undertones will complement the trims painted in the atrium white well.
Remember, if your room has yellow and green, watch out for the atrium white. These colors will bring out the pink undertones in an unflattering manner. The pink undertone is tricky to work with, so be careful. However, if you complement the colors well, the pink undertone will add a unique freshness to the room. This color works with a specific color scheme, so don't go for atrium white if you want a more standard white.
Its LRV stands at 85.08. This color is from the off-white collection of Benjamin Moore.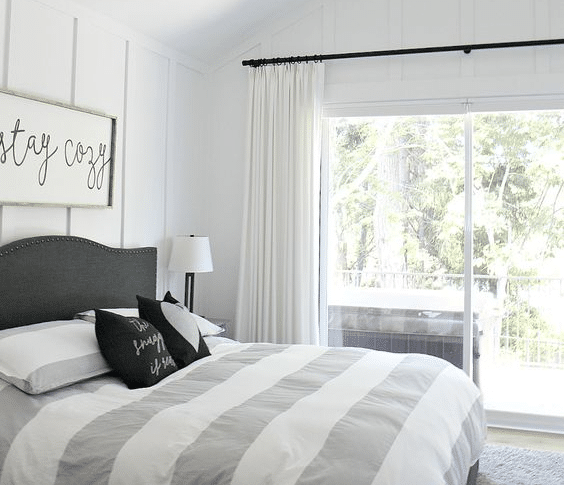 Sherwin Williams High Reflective White is one of the brightest whites in the collection, with an LRV of about 93. This color will surely brighten up the room. This is a good trim white paint. The brightness of the white helps highlight the trims and gives a good look.
If you like bright white paint with no noticeable undertone or hue, this is the color for you.
This particular white from Sherwin Williams is neither warm nor cold, and it is of a neutral undertone. And because of that, it is highly susceptible to picking up any color reflections from its surroundings. This is why it is better to test it out with a sample to know how it looks in your home. Needless to say, how the color looks will also depend on the lighting of your home.
Because it is a neutral white, High Reflective White can be paired with most colors. Just remember, whatever color your room is, this white will reflect that color.
This white gives a nice clean, and open look to a space and reflects light exceedingly well. Because of its brightness, it just adds a crispness to the space.
If you are using this color on the trims, we would suggest you paint the walls in a contrasting white, like an eggshell white. The contrast will look beautiful and sharp.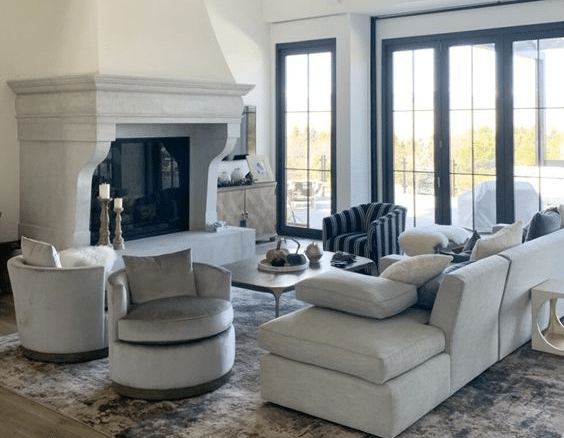 One of the best warm-toned whites from the Benjamin Moore collection. This is part of their off-white color collection. This color has a cream undertone, which gives it a soft look. The base of this white is neutral, so it looks classic white and doesn't appear colored.
This is not stark white, it is a warm color, so if you want your trims to have a softer look, this is the perfect fit for you. It's more subtle and delicate to look at. This is a relatively versatile warm white, so it goes well with most of the warm colors, earthy tones, and a few cool-toned colors too.
The LRV of cloud white is 85.05, so it is quite bright. If you are someone that prefers warmer, softer colors but don't want white to show any color, this is a good pick for you.
Here is a tip; if your cloud white looks a bit yellowish in your home, then opt out of it. That will usually not work; it is supposed to have a subtle creaminess but not significantly.
Cloud white is certainly a great trim white paint. This color looks great on walls, kitchens, cabinets, and even outside.
Conclusion
Now that we have explored 12 different trim white paint shades, we hope you guys have a good idea of which one suits your house and your taste. White color for trim is a classic, and when choosing a white shade, there are a few things one must consider.
You need to choose if you prefer warm or cool shades of white. Warm shades will usually give a softer look; they usually have a creamy, beige, or yellow undertone. If you prefer more stark and clean whites, the cool-toned whites are for you. These whites have a grey or blue undertone.
There are, of course, neutral whites that work well in most interiors and go well with most colors. Remember first to test a small sample of color and only then make a decision.
Now that you know all this, let's get to painting!