The color of your home tells a story, and choosing a neutral color, like a beige tone, is a great idea. However, if you are bored of the builder's beige and do not want to paint your home that kind, we totally understand. As a solution to your beige color problems, we have the perfect wall color for you. The Sherwin-Williams Accessible Beige is a great option to put in any part of your home. It is just the perfect balance of neutrality and calmness that you would enjoy.
Read further to know everything about how you can use it in different spaces of your home.
Sherwin Williams Accessible Beige: Everything About the Color
The Sherwin-Williams Accessible Beige is a beautiful neutral beige with grey undertones. It gives a warm, snug feel to your space and looks best when it's paired with earthy tones. This color is available in both interior and exterior paint types and goes great in almost all spaces around the home. We know that while beige doesn't feel like the first color you would want to pick, this Sherwin Williams Accessible Beige is not boring beige in any way. The Accessible Beige SW 7036 is from the color collection Living Well and is RGB: 209/ 199/ 184, along with location number 249-C1.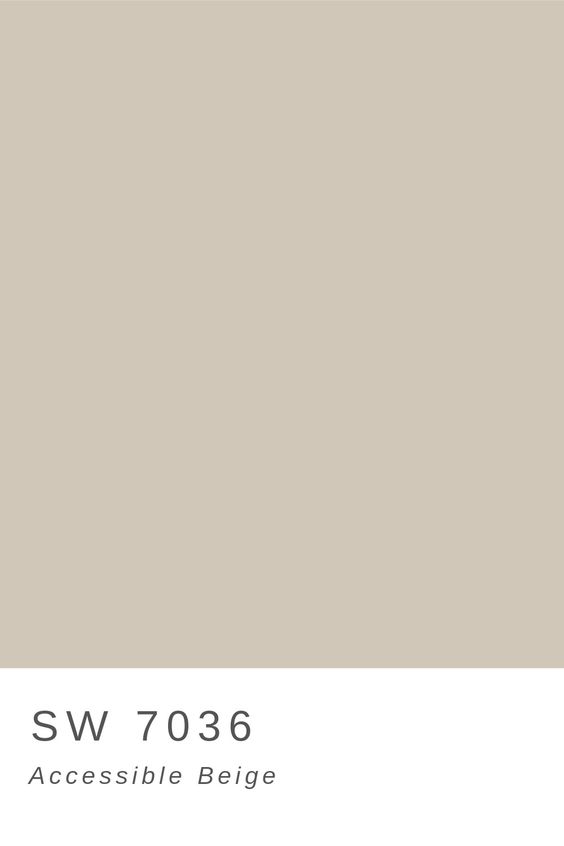 This color also has the LRV 58 and hence is a great color to bring into your home. If you are wondering what LRV is, it is the Light Reflectance value. This is basically a measurement used by design professionals to understand how much light a surface painted with this color would reflect. LRVs generally range from 0-100, where 100 reflects all light while 0 is a non-reflector.
So, with an LRV 58, this Sherwin Williams Accessible Beige is a great balance. This will not make your room look too illuminated or too dark either.
Unlike other beige colors available, the accessible beige is a light warm, greige color. Since it has gray undertones, it becomes a part of the gray family. With that said, worry not. It is not a cool-tone color.
Instead, it is a good mix of yellow that makes it beigy-beige. Depending on the exposure, the color will look either a little more gray or greige.
What is the Tone of This Color? Is it Too Cool or Too Warm?
As we mentioned above, this Accessible Beige is a great balance between the two. It is a warm paint neutral color that is more yellow than greige paint but also has a green-gray tint to it. It isn't yellow enough to become a true beige but is not cool enough to make your room feel chilly.
Whenever you are wondering if this paint is too warm or cool, the great way of knowing it is just by looking at it. This color is often compared to other similar colors, but trust us. It is nothing compared to any other colors. However, if you are looking for something that is a little warmer- Kilim Beige is the color, and if you want to go cooler, Agreeable Gray is cooler.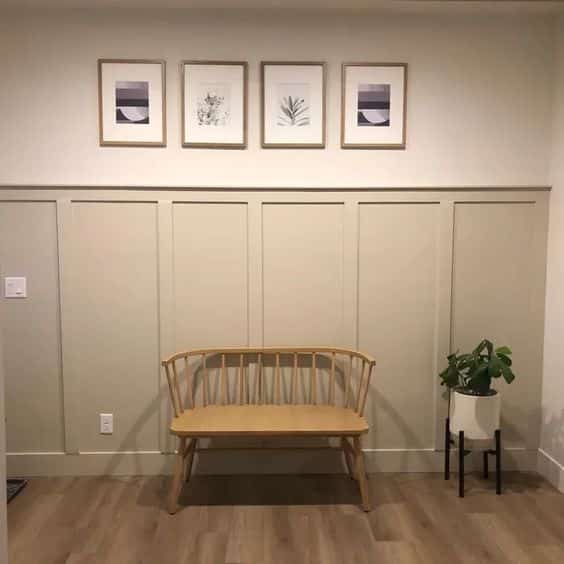 Talking about the undertones of the Sherwin Williams Accessible Beige, just like any other neutral color, this one, too, has undertones. The most prominent undertone in the Sherwin William Accessible Beige is its yellow color. There is also a very sneaky color that is in the undertones of this color, and it is none other than the color green.
Most often, whenever you paint this color in places with southern exposure, this green will show. However, don't worry. This color will not come off as a frog green that will make your room look weird but rather a subtle green.
Can You Paint the Whole House with Sherwin Williams Accessible Beige?
The answer to that question is yes. Absolutely yes. Accessible Beige makes up to be a great primary color to be painted throughout your spaces. An even better part about this color is that it looks different, with different lighting in spaces. When flooded with light, it looks a little white, but in corners with low light, the color looks a warm gray, making it a very versatile color.
You can also use Sherwin Williams Accessible Beige as the accent color. Many people prefer seeing darker shades on accent walls, but sometimes a room that has very low light, you need lighter colors to balance. That's when this color shines. You can also pair it with different colors, and it will look beautiful. You can paint almost all parts of your house, such as the bedroom, bathroom, kitchen, cabinets, and other smaller parts, in this color without worrying too much about it.
1. Painting Your Kitchen with The SW Accessible Beige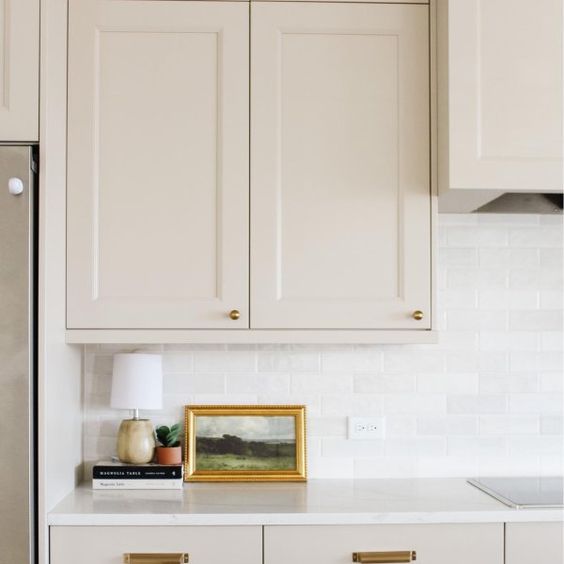 This color is a beautiful color for kitchen walls and a great option if you want to keep your kitchen classic and light. It is a great alternative to white and gray walls. You can paint the cabinets of your kitchen in warm white, and it will look absolutely amazing. This will give your kitchen a warm and inviting feel without it being too crisp.
Not just for traditional closed kitchens, you can paint your open-concept kitchen and living area with this color too. The color is light enough to let the light pass through and is very versatile to look good with different furniture shades, too. If you paint your open kitchen and living room in the same color, it will give a very cohesive look.
2. Painting The Bedroom with Accessible Beige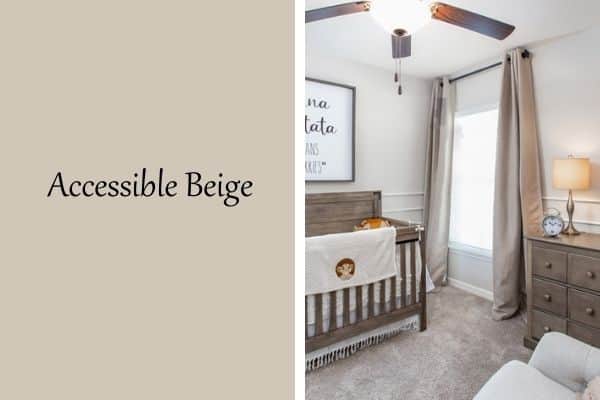 Your bedroom should be warm and welcoming. Coloring your bedroom with Sherwin Williams Accessible Beige will give you just those results. Since this color is a warm neutral, it is dark enough to create a cozy ambiance but light enough not to make it overpowering. This color also changes depending on different kinds of light. It will give a different look at different times of the day. How your bedroom looks with this color will depend on how much natural light comes into your room.
3. Is Painting Your Bathroom with Accessible Beige a Good Idea?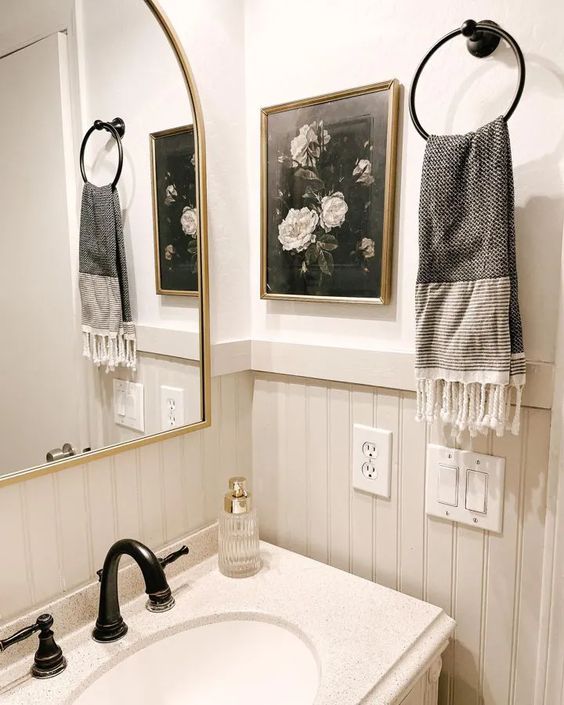 You can very easily color your bathroom in accessible beige. Especially because most bathrooms don't have good natural light sources, this color will give it a great warm and welcoming ambiance. It has green undertones that will make it all look very lovely and put together. You can easily add bathroom accessories in colors like white or ceramic, and it will go great with this color.
4. Painting the Basement with Accessible Beige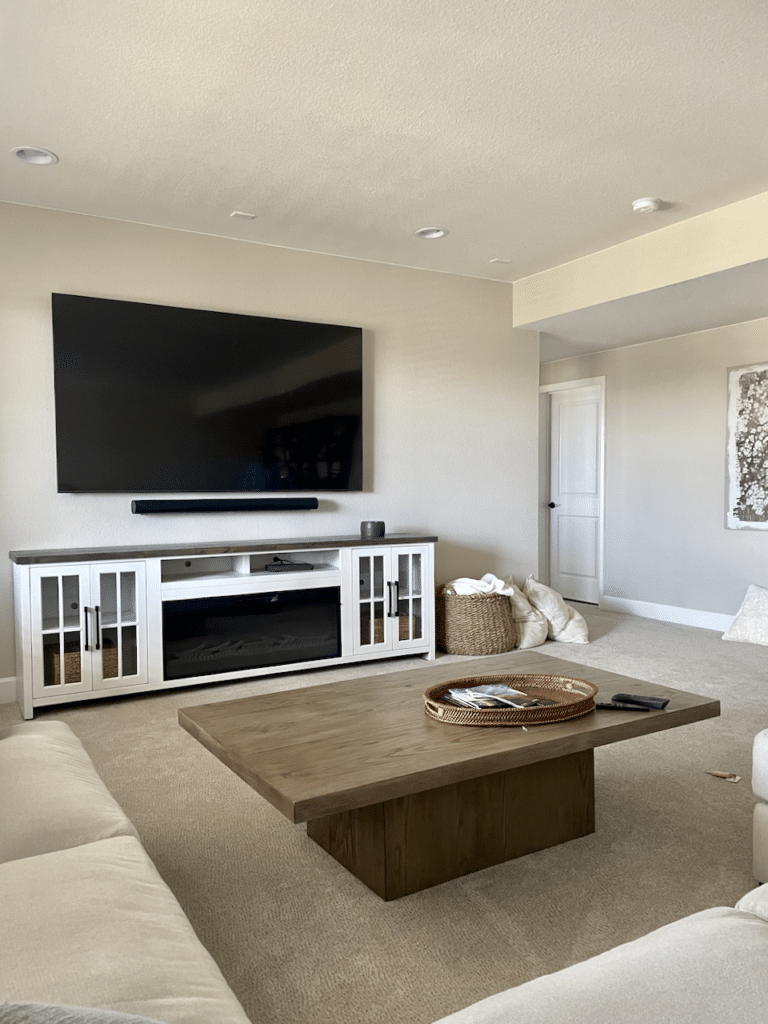 This color is a great choice to put into your basement. When you are choosing a color for your basement, it is important that you consider the light inflow. Most basements won't have a great source of natural light. So, coloring it with dark paint is not a good idea. Many people also think that painting the basement white will brighten the room, but sometimes it starts looking dingy.
To solve all of those problems, the Sherwin Williams Accessible Beige comes to the rescue. It is pigmented enough to bring warmth to the room but not bright enough to make your basement look dingy. So, yes, this color makes a great color to put in your basement.
5. Is it Wise to Paint the Exteriors of Your House with This Color?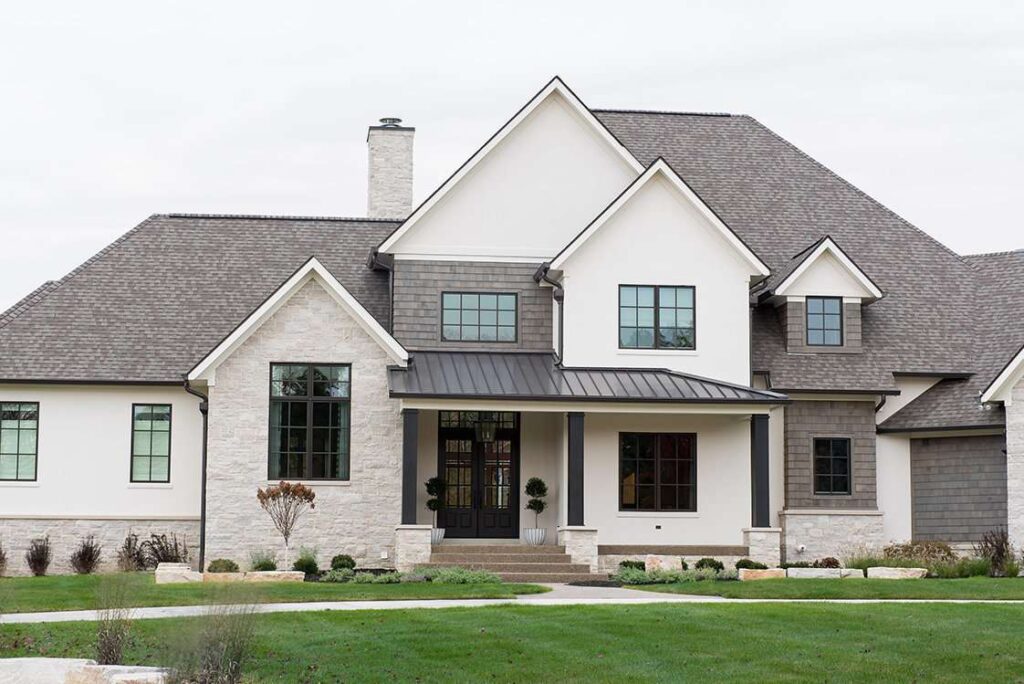 Yes, you should not face many issues if you plan on painting your home exteriors with this Sherwin Williams Accessible Beige. It comes in an exterior color option that is specially made for the outdoors. As far as the color is concerned, it will give you light soft paint that is not white but gives a great look. If you paint on the exterior, it will give a pale creamy limestone look.
6. Can You Use Accessible Beige on The Trims?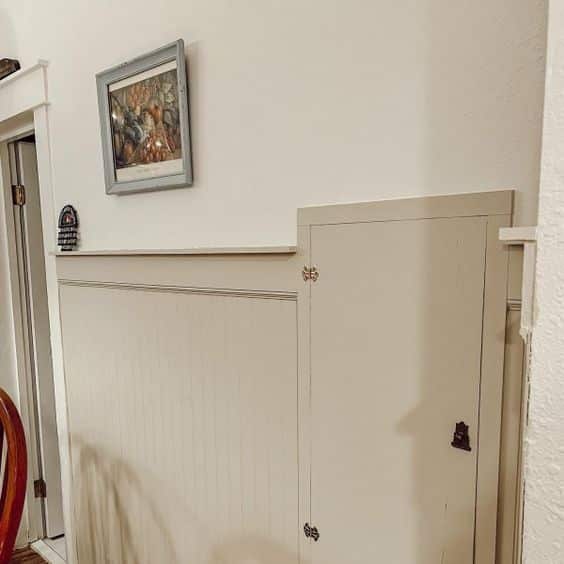 While SW Accessible Beige is a good color for the exterior trim, we wouldn't really recommend you put this color on the interior trim. With that said, if you are looking for a contrasting trim with white walls, you might use it, but it will be a little too dark for interior trims. However, if painting it outdoors, the bright sunlight will make it look like a cream color which is a great creamy color to put on the trims.
What Colors You Can Pair with Accessible Beige?
Accessible Beige is a versatile color that goes with almost every color. However, it looks the best when it is paired with earthy tones. Here is a list of colors that are mainly used in a home interior, and in this section, what colors compliment this beige color?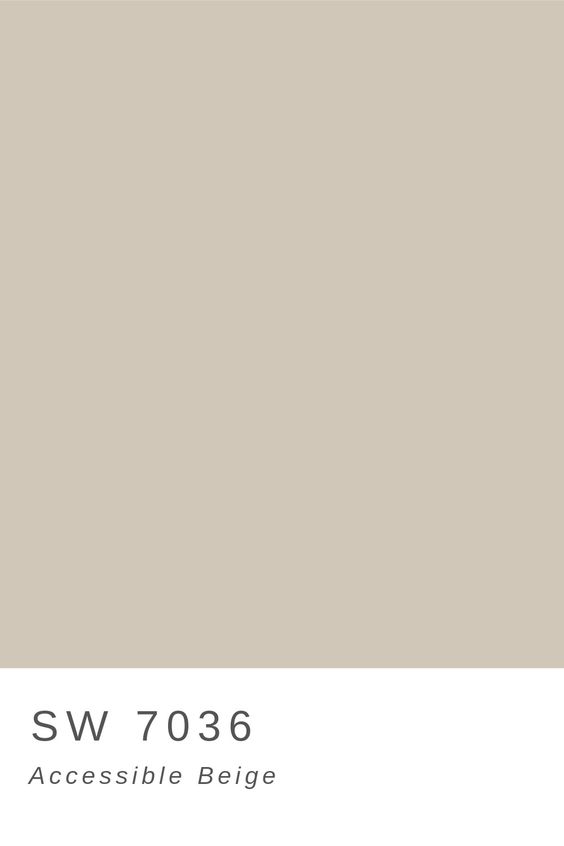 Accessible Beige goes great with many white colors. However, you have to be a little careful before you choose the shade of white color. Remember, even if you keep the color of your trims crisp white, the beige will reflect on it and make it look creamy. So, when making a choice on what white to pair this color with, avoid creamy whites.
Otherwise, it will start looking too yellow. You can check out the SW 7005- Pure White or SW 7035 Aesthetic White if you are looking for white paint.
You can color your walls white along with Accessible Beige, and they will look amazing. However, if you are looking to find other ways to include this color, you might do it with furniture or accessories. White couches, rugs, basins, and table counters are a great way to add that white in different spaces.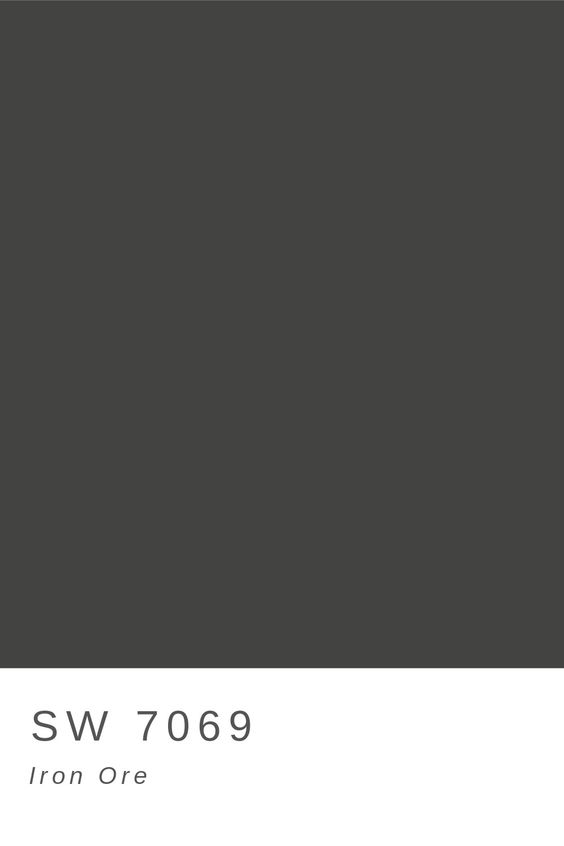 Black is also a great color to put in your home, along with Accessible beige. It complements the color. When Accessible Beige is paired with black furniture or furnishing pieces, it looks gorgeous. Giving a very modern and chic look, it is a great way to put these two colors together. If you are looking to add some black in your room, a black metal lighting fixture will suit the whole setting very much. You can also use a deep charcoal color for one of the walls, and it will look great. This SW Iron Ore- 7069 is a great option.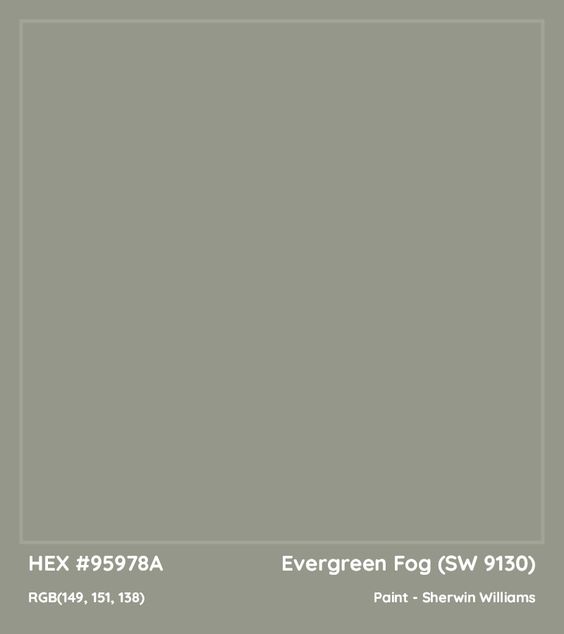 Accessible Beige looks great with warm colors. Especially colors that are muted greens or have undertones of greens suit very well with this color. You can go for a muted green that is a little darker shade to get a perfect harmony. That way, the accessible beige won't reflect on that green and add a pop of color. You can maybe paint the ceiling of your dining room green to achieve this look. The SW 9130 Evergreen Fog is a great muted green to check out. It is perfectly earthy and won't overpower the accessible beige.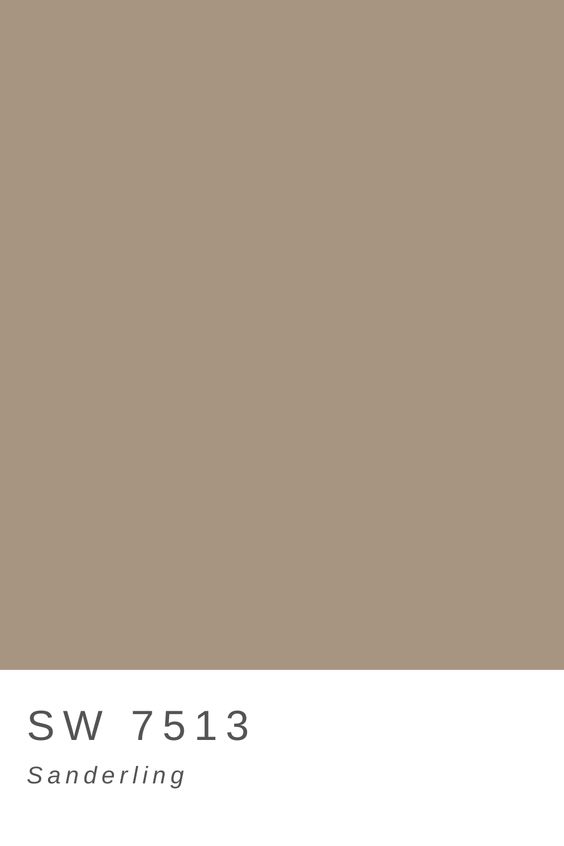 Another great color to pair your Accessible Beige with is a darker beige with the same undertone. You can paint an accent wall with this color, making sure it doesn't overpower the whole room. If you are looking for a color, this SW 7513, Sanderling is a great color to check it. It has a stone-gray undertone and gives a warm beige color. It is a friendly neutral, and whatever space you pair it in will glow.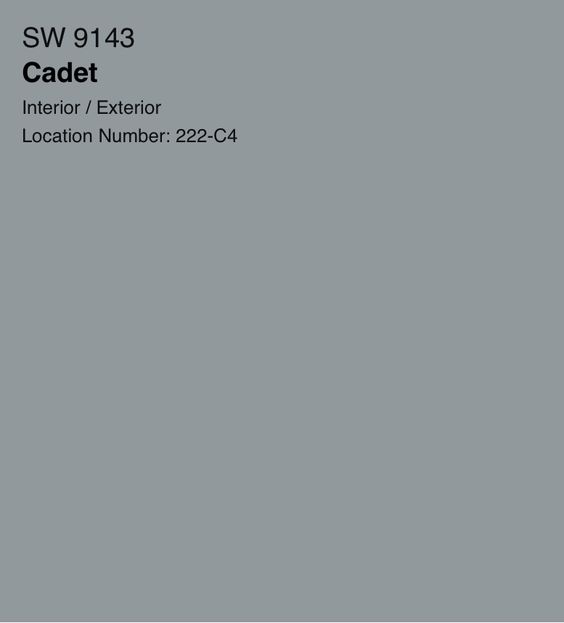 You can also pair the Accessible beige with a cooler gray like a Cadet- SW 9143. A cool-gray blue is a comfortable grayish-blue neutral that goes well with the cool tones of the Accessible beige. This color makes your place looks polished and goes perfectly well with the beige color. They create harmony in whatever you put it in, and the result is beautiful.
Are There Any Dupes Available for Accessible Beige? (Comparing Shades)
Accessible beige is a great color on its own. It has the perfect balance of all the right shades that are versatile and give a great look everywhere. However, if you are looking for colors that might be a little cooler or a little warmer, this section will answer all those questions. We compare close dupes of Accessible Beige in this section and determine how they are different.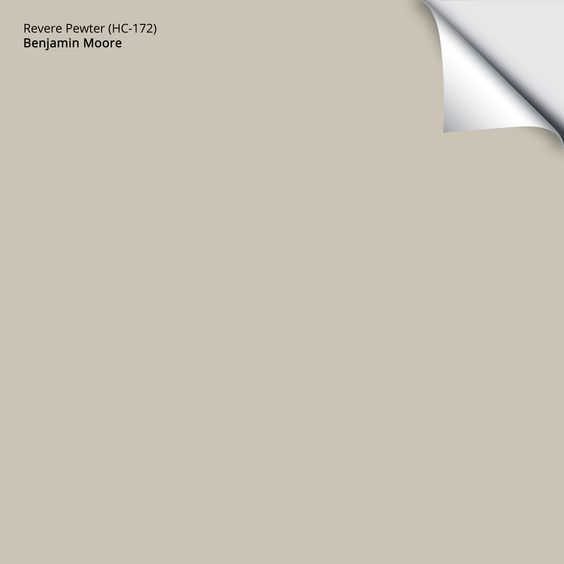 A little darker shade of Accessible beige is this Benjamin Moore's Revere Pewter. It has a LRV of 55 and looks a little more gray than beige. It has similar green undertones to it and makes a great dupe.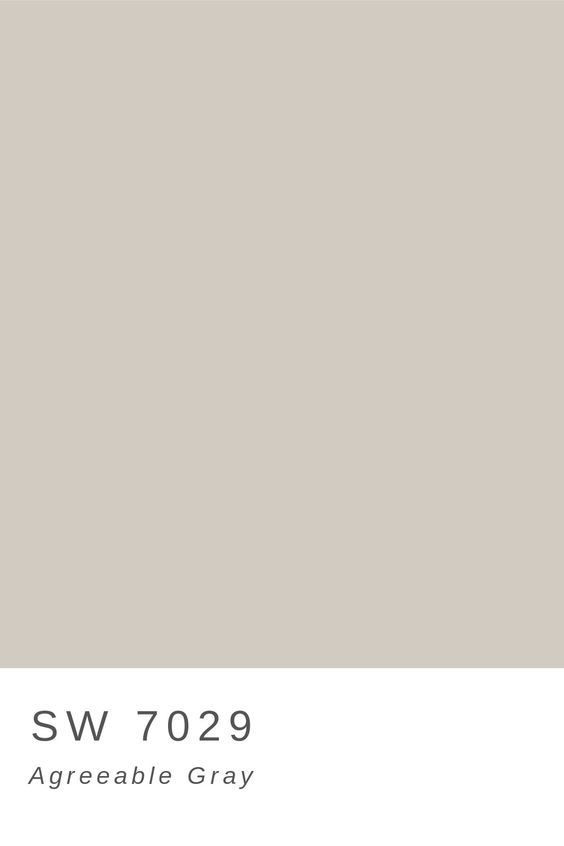 The difference is clear in the name. The Gray in the name of the color indicates that this color is a cooler gray than Accessible beige. While Accessible Beige is a little gray in beige, Agreeable Gray is little beige in gray. It has a higher LVR of 60 and hence reflects more light. Both Accessible Beige and Agreeable Gray has hints of a green undertone that come out in certain lightings, but the only difference here is the presence of gray color and hence the change in tone.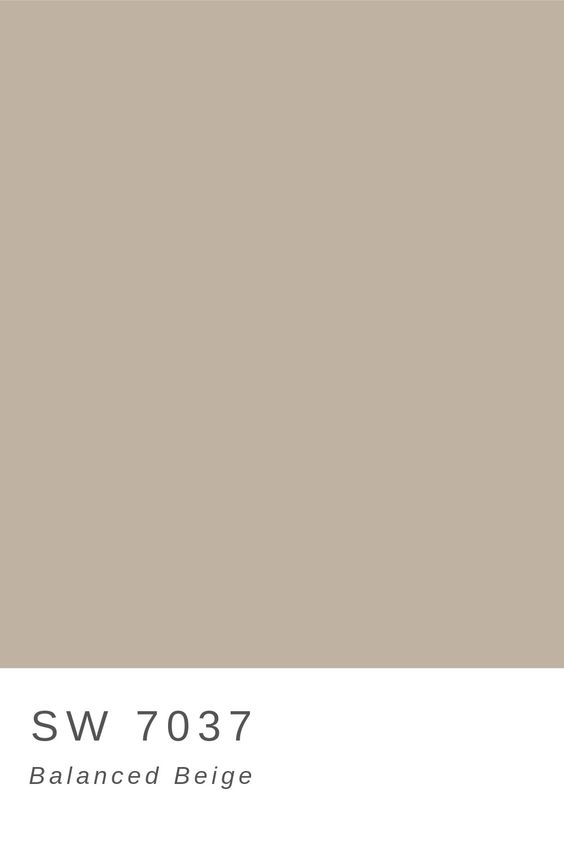 Balanced beige is another beige, but it is just a tad bit darker than the accessible beige. They are the colors in the same strip. Balanced Beige is a LRV 46 and is considered a light color with a taupe undertone. This color has some gray in that but is just a darker shade on the color strip.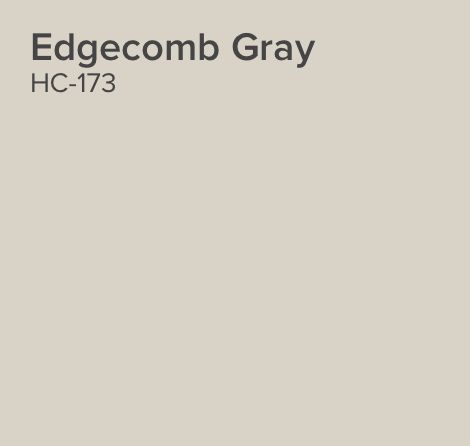 The Benjamin Moore Edgecomb Gray is a great alternative to accessible beige. It is lighter, cleaner, and cooler. This color has an LRV of 63. Both the Edgecomb Gray and Accessible Beige have warm green undertones and can be swapped with each other without a lot of issues.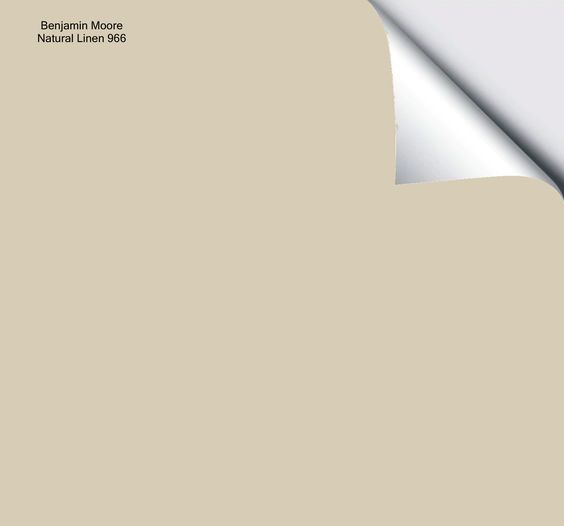 Natural Linen, with an LRV of 60, is a little lighter than the accessible beige. It has orange undertones. Hence it is a bit warmer. More like a traditional beige, this color is a great dupe to Accessible Beige.
The Last Word
With this, we conclude that Sherwin Williams Accessible Beige is a great beige color that is warm, neutral, and works for any space. It has green undertones and looks great with different earthy colors. While the name says beige, you do not have to be scared of it because it won't wash your home but give it a soft subtle cozy feeling, which is absolutely great.
Some pros of using Sherwin Williams Accessible Beige include it goes with everything. It is warm but not too warm. It is also gray but not very gray, hence making it a great balance. You can paint it anywhere, from walls to cabinets, and you will not regret it. However, make sure you choose the right finish when painting a specific part. Otherwise, it can look very shabby.
Along with that, we would suggest you sample the Sherwin William's accessible beige before you paint your house with it. Colors are very personal, and what works for you is also very personal.
So, it is always great to sample before you go head-on with this project. However, don't forget to have fun with this. All the best.