Edgecomb Gray Benjamin Moore is a favorite neutral color. Precisely named Edgecomb Gray HC-173, this gray paint is soft and timeless as a neutral color balancing gray and beige meticulously. The brand introduces the neutral gray calling it a go-to greige color popular with a modern twist. It promises to create an environment that is earthy, organic, stylish, and immensely personal.
The Edgecomb Gray maintains its edge with high market demand with a slew of features. It presents itself as a neutral color, but the charm of its undertone creeps fast into the surface with a measure of surprise.
Now let us take a closer look at the details of Moore's Edgecomb Gray and see what makes it a darling of designers.
What Makes Edgecomb Gray Benjamin Moore Popular?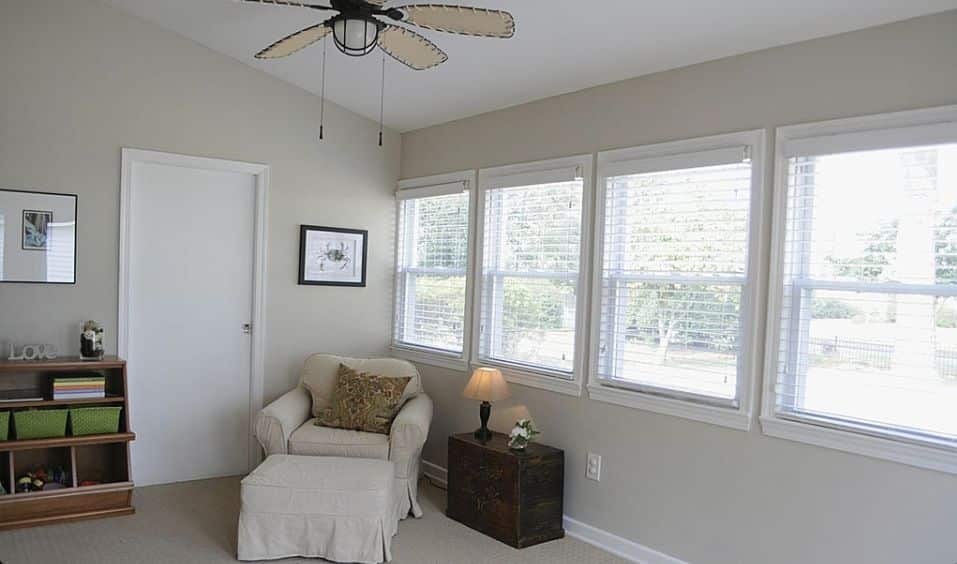 Neutral greige colors (grey/beige) are always popular because they are universal, attractive, and combine well with a variety of color schemes. The LRV of 63 makes Edgecomb Gray Benjamin Moore part of the mid-tone group in terms of light reflection abilities. The HC-173 reflects a significant amount of light.
Unlike other variants of gray paints, Edgecomb Gray has no striking undertones that would alter its appearance. On the contrary, it creates a beautiful connection between gray and beige, creating a distinctive shade with incredible versatility and adaptability.
Before finalizing Benjamin Moore Edgecomb Gray, you better have an understanding of the undertones, coordinating colors, and trim colors for a very rewarding experience.
Light Impacts the Appearance of Edgecomb Gray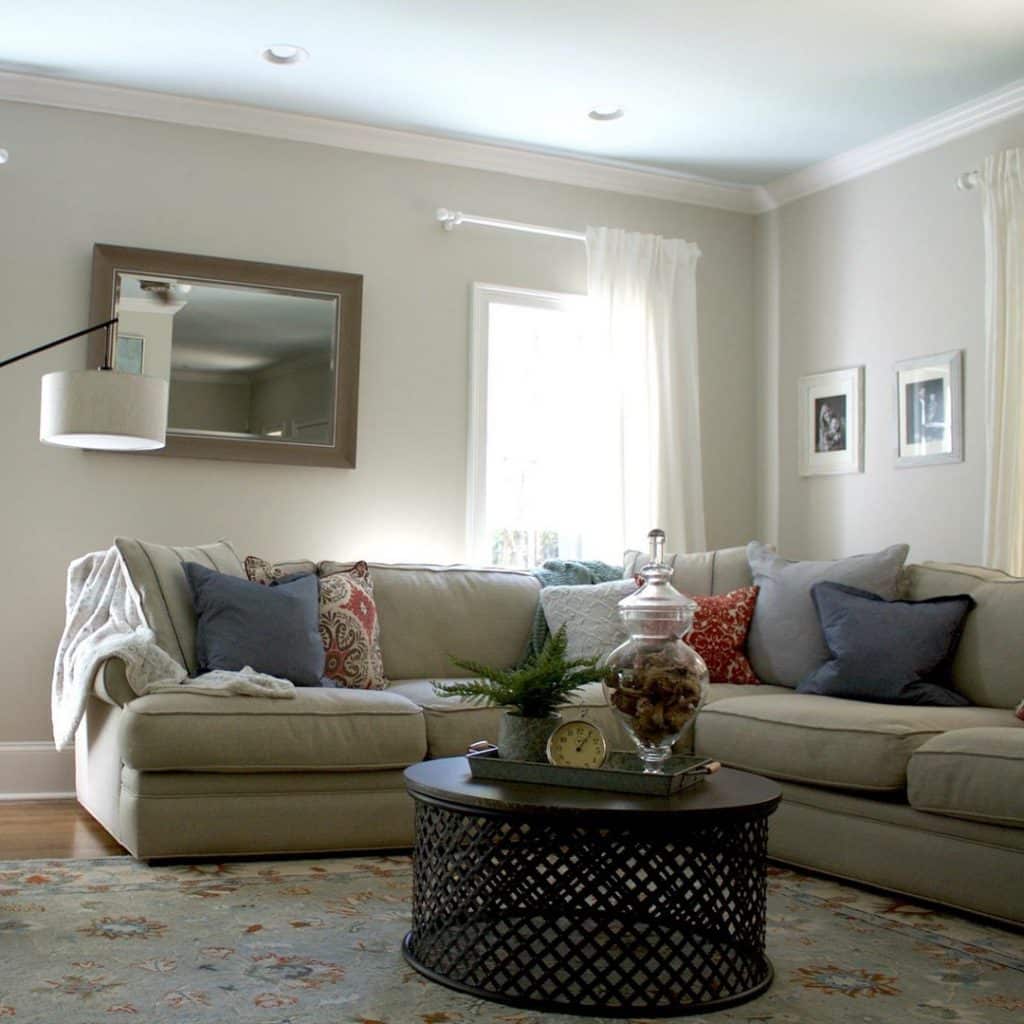 Very often, the color of Edgecomb-Gray is described as 'tan' and beige with a gray undertone. There is plenty of warmth, and it looks grayer in natural light and beige in artificial light. The ceiling lighting lends a warm shade that complements the beige in the greige.
North-facing windows let in cool light and accentuate grays, while south-facing windows imbibe warm light and accentuate browns and beiges. The LRV of 63.8 makes Edgecomb Gray an able reflector of light.
Edgecomb Gray oscillates between gray and beige and is an excellent gray lacquer color. Depending on the lighting, EG will appear more greyish or beige. It is the best color if you want to upgrade your space among beige furniture.
There is a fine balance between gray and beige, and it suits the tastes of customers.
Edgecomb Gray for Interior and Outdoor Spaces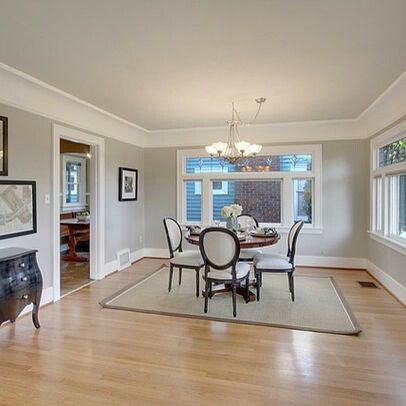 The versatility of Edgecomb Gray Benjamin Moore makes it an all-time favorite for interiors for a dream look. Living room: To maintain the modern design, use a rather monochromatic color palette to let the beautiful gray act as a backgrounder and then adjust the lighter and darker colors to synchronize with the inner beauty of Edgecomb Gray.
Soft whites and creamy beiges for textiles will boost the setting. So will be dark wood for floors and brick elements. Such spaces will radiate softness, comfort, and welcome, which is what homeowners and designers are seeking.
1. Edgecomb Gray Benjamin Moore in the Kitchen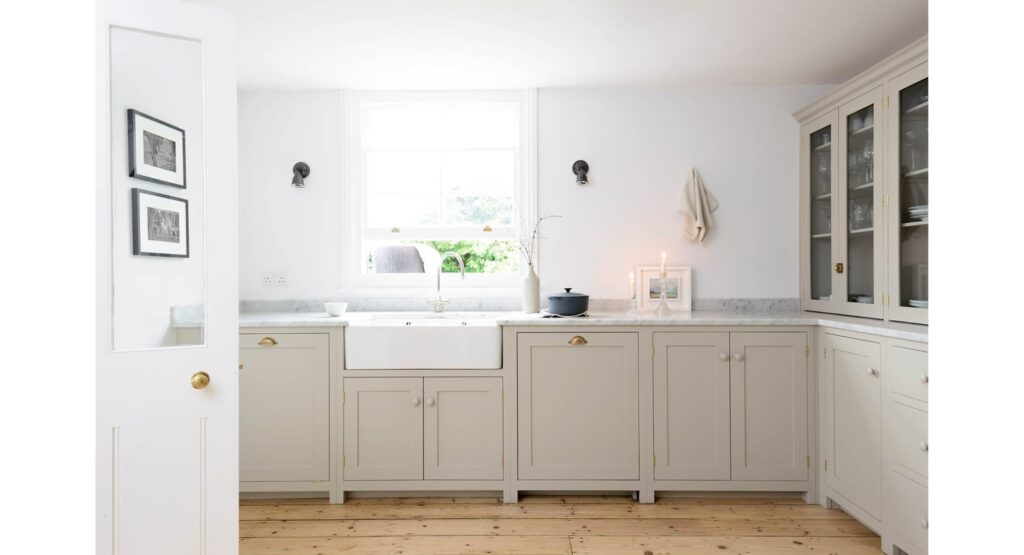 There are many areas where the functional gray paint color will show its vivid vitality. Edgecomb Gray can be used in kitchens and kitchen cabinets. In the kitchen, Edgecomb Gray can help you provide a neutral backdrop to highlight other colors elsewhere.
The Edgecomb Benjamin Moore on the kitchen cabinets is perfect for upgrading some of the 'Tuscan finishes' in the room, as Greige, the trending gray, bridges the gap between the old and the modern.
2. Edgecomb Gray in Bedroom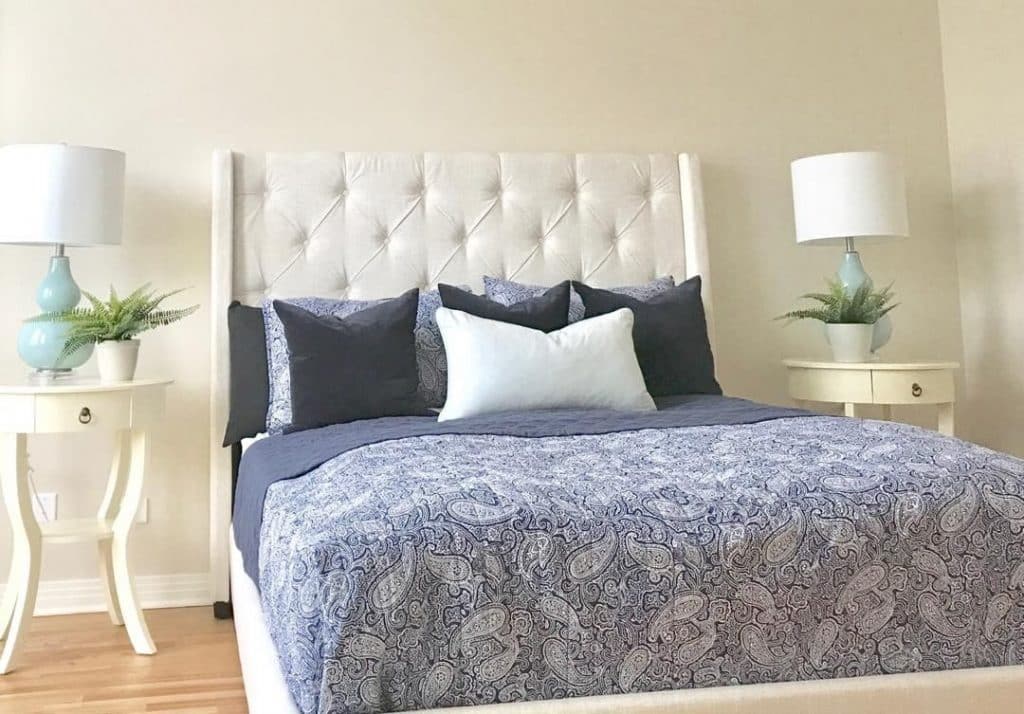 A bedroom painted with Edgecomb Gray HC-173 provides a neutral background. Neutral colors like Edgecomb will reinforce the colors of other elements, such as textiles and artwork.
Take advantage of the changing looks of this paint under different variations of light. Let there be gray, beige, or white for textiles, such as curtains and bedding, that will look simple and beautiful and reveal softness to the fullest.
Going to sleep and waking up under the sweetness is a great pleasure.
3. Edgecomb Gray Benjamin Moore for Exterior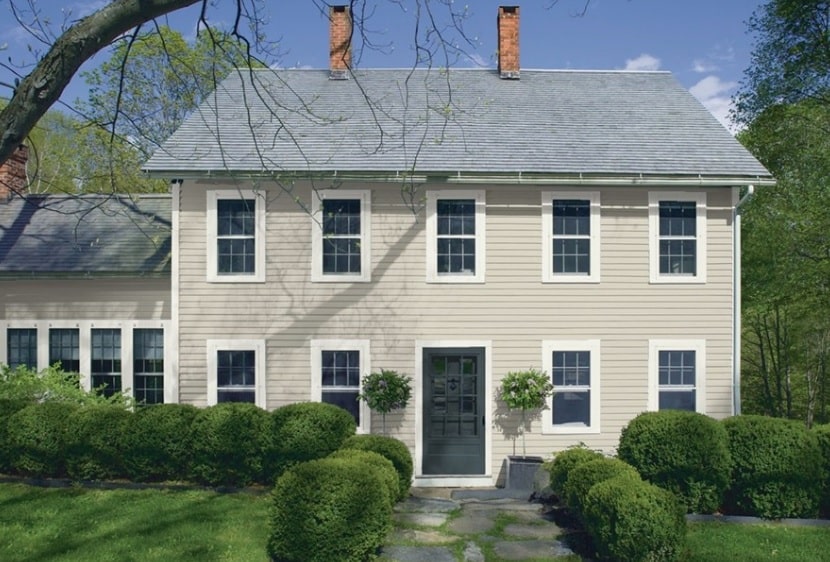 You can also paint the exterior of your house with Edgecomb Gray Benjamin Moore. It will shine bright as a perfect color for outdoors alongside brighter windows and doors in a white color scheme.
BM Edgecomb Gray makes a great choice for outdoors in the context of direct sunlight, especially if you want neutral colors other than white. You can have a shade experience nearly similar to Edgecomb Gray Benjamin Moore from Sherwin Williams, Modern Gray, and Worldly Gray. Elmira White Alaskan Sky and Nature Essentials by Benjamin Moore.
Edgecomb gray outdoor: Edgecomb Gray can replace a light or gray shades with a brighter look in exterior applications. Depending on the weather, it will appear gray or beige. But it adds a timeless look, and viewers may wonder what paint color you used.
Enhance the look with a white border and some black accents. Remember that Edgecomb Gray is special with its unique green undertones. However, this does not make the walls look green.
4. Dining Room Decor with Edgecomb Gray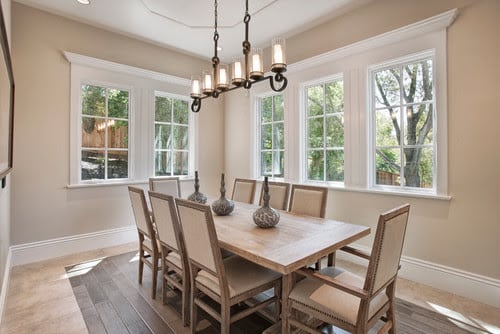 As a smart neutral paint, edgecomb gray has few competitors when it comes to kitchen cabinets in terms of coolness, sophistication, style, and function. It works well for traditional interiors with distinctive brass elements and modern interiors with black accents.
Your ambition to have a dining room with rustic, vintage, or farmhouse style will be fulfilled by Edgecomb gray benjamin moore as sits well with neutral wood textures and subtle decorative elements.
5. Entryway with Edgecomb Gray Benjamin Moore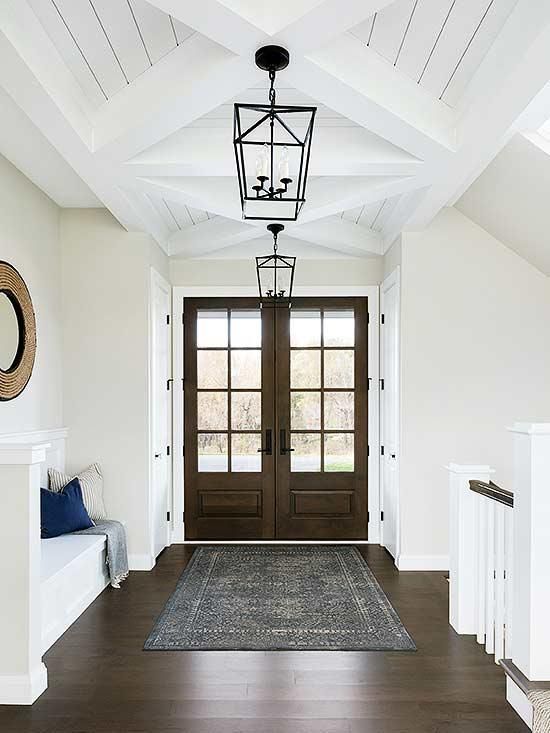 The edgecomb gray hc-173 exudes the same vibe as a classic paint color and will mesmerize the hallway, setting the mood for the rest of the house. Edgecomb gray benjamin moore Is full of defining features and fills spaces with a welcoming feel and pleasing appearance that lingers in all minds.
6. Edgecomb Gray Benjamin Moore in The Bathroom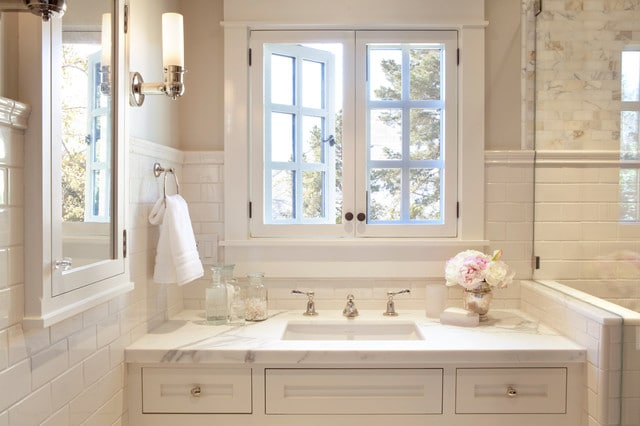 Choose edgecomb gray's monochromatic palette for a distinctive soft and comfortable feel to blend with interiors. You can make the large bathtub a perfect focal point and throw in accents of various styles that would complement the decor, including an elegant art deco mirror.
Edgecomb Gray Benjamin Moore Fits Well with All Decor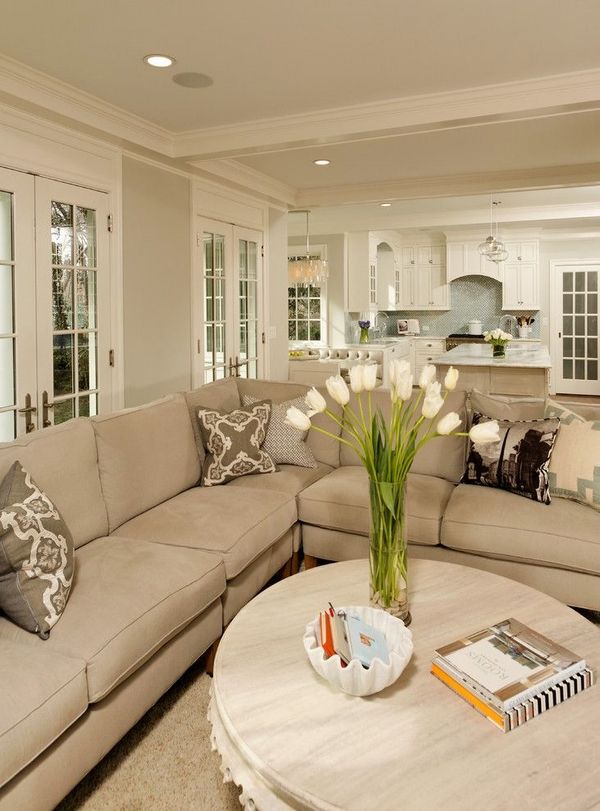 Edgecomb gray, benjamin moore undertones, Appear harmonious with the room's lighting, furniture colors, and colors of other fixed elements in the room. Overall, Edgecomb, with a neutral character, pairs well with a variety of colors. Below are some nice colors that go well with this versatile neutral gray.
• Nickel
• White Chocolate
• Chelsea Gray
• Swiss Coffee
• River Reflection
• Simple White
• Hale Navy
• Kendall Charcoal
• Chantilly Lace
Benefits of Edgecomb Gray Benjamin Moore
The company's tagline suggests choosing edgecomb gray as a neutral warm space with a cozy feel. Many influencers vouch that edgecomb gray is one of their top 10 neutral colors. Interior designers are high on Edgecomb gray benjamin moore As a warm, neutral color between gray and beige. The need for a greige or taupe shade is well answered by edgecomb gray.
Edgecomb gray benjamin moore Is a flexible color: soft, warm, and organic. Edgecomb gray is incredibly versatile when combined with other colors and is rightly called a flexible paint color. Edgecomb gray looks grayer in a north-facing room and never behaves like a traditional gray. At the same time, edgecomb gray works well with a beige base without any overwhelming traditional beige load in south-facing rooms.
This is one of the reasons edgecomb gray is called a flexible and unhinged paint color. In a bright room, edgecomb gray will appear brighter as it reflects natural light and creates a low-contrast look with white trim. In a very bright room, edgecomb gray will look fairly washed out once the direct light softens and the contrast comes back. In a dim room, edgecomb gray will appear a little darker and warmer.
Choose a Color with All Decor Elements in Mind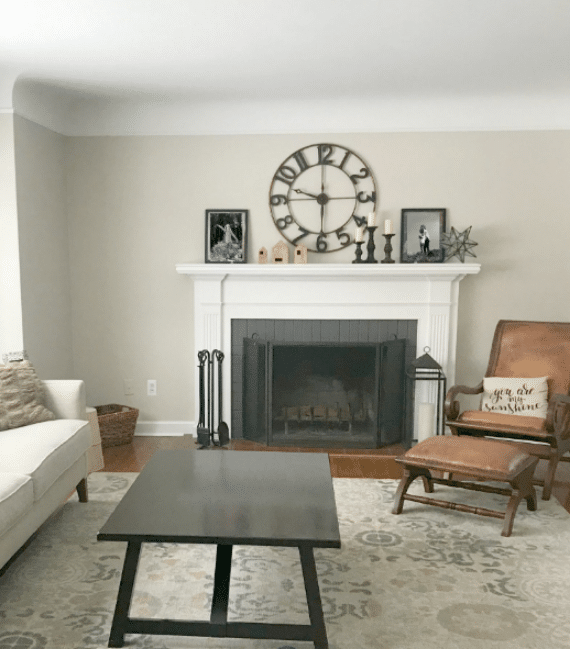 Interior design experts lay special stress on moldings as they define the style of a space and add architectural character. Moldings for windows, doors, and baseboards also fill the gaps that exist in most homes.
Having a paint that enhances the elements to add freshness to a room, highlight features, and create a cohesive look will be in hot demand. Color choices need to factor in trim colors to match the desired look you have in mind.
Edgecomb gray being neutral, works well with all colors and is perfect for all spaces to create a warm and welcoming atmosphere. As noted already, Edgecomb gray benjamin moore Is brilliant for the exterior of your home, but never use Edgecomb Gray for trimming.
Thanks to edgecomb gray's beautifully soft, warm 'green and beige like look, there are interior stylists who poetically laud the shade as linen-like as it syncs well with the linen sofa furniture. It is loved because it is light enough to keep the space airy yet oozes depth and atmosphere to feel like a genuine color and not a lily-white coating.
It reiterates the neutral color in almost any space.
Performance of Edgecomb Gray and Color Coordination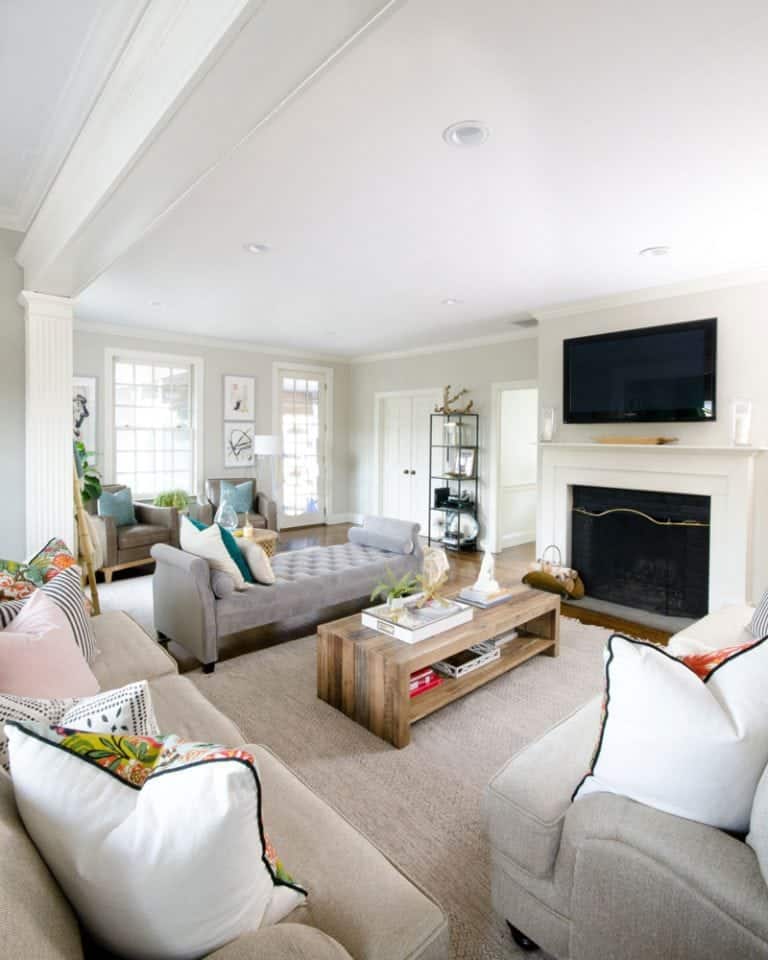 Edgecomb gray benjamin moore Will appear cooler yet a warm gray color. It is grayer in strong daylight and beige under electric light. A space with south-facing windows will reveal its warm beige notes. When it comes to shade performance in east and west-facing rooms, sunlight hits the space. Edgecomb gray looks softer in the warm light of sunrise or sunset, and when darkness prevails, there is a muted effect.
Gray is a sought-after color, and Edgecomb gray benjamin moore Is versatile due to its wide range of shades. Warm gray or gray combines with beige and is used interchangeably. Cool gray looks modern and fresh, with soft shades of blue and green. Gray is a neutral color that allows nice decorating with darker blue or softer beige. The gray walls are crisp, even in the darkest tones.
Edgecomb Gray Pairs Better with Whites and Pastels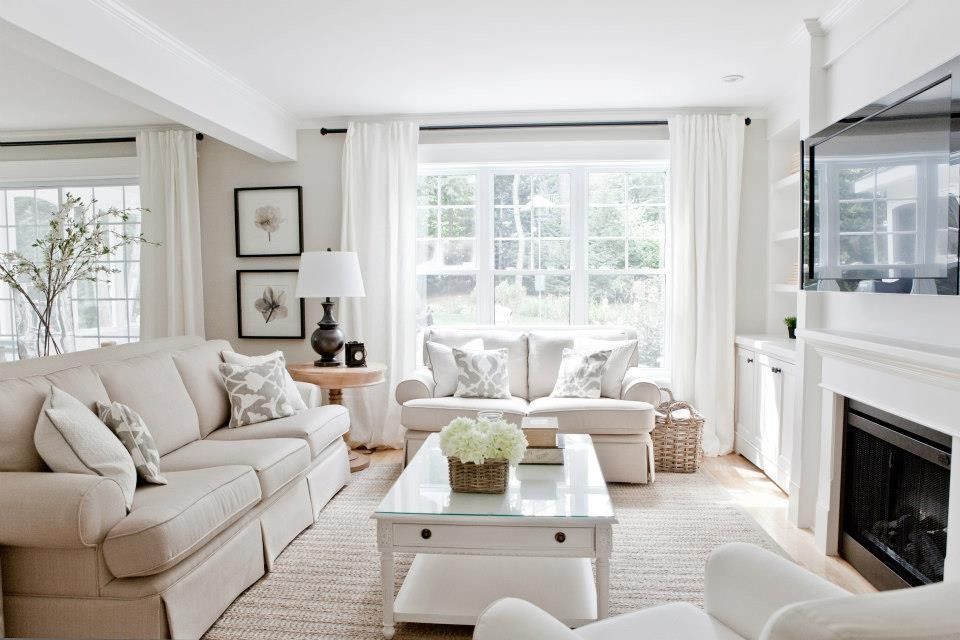 Grays need no complementary colors because they already carry small pecks of all colors. But it pairs well with whites and pastels to the darkest tones. Shades of light gray are peaceful, while darker shades are dramatic and masculine. Gray never limits usage domain, and you can use it on any wall, any room, and even kitchen cabinets are no exception.
Some of the trending gray paint shades, including those from competitors of Benjamin Moore, include the following.
Sherwin-Williams in gray: repose gray (sw 7015) from Sherwin-Williams is a versatile, cool, and moody gray with a hint of green and the palest shades of purple. Ideal for dreamy bedrooms or living rooms where there is plenty of natural light. This gray will have cool undertones in complementary colors and is best paired with calming greens and blues.
Farrow & ball wall stone: farrow & ball wall stone (241) is a warm, light gray that looks great next to wood paneling or hardwood floors. It looks great in a bedroom, providing a soothing atmosphere. It will look chic alongside classic, pure white and also pairs well with darker grays and blues.
Blue-gray valspar linen: Valspar's gray-green linen greige paint color (v142-3) is versatile in most spaces and looks slightly different depending on the accents if you incorporate them under natural light. Blue-gray linen will fluctuate between a bit more gray and a pronounced beige note next to the warm colors. In bright light, the green will stand out.
Conclusion
With Edgecomb Gray, you will be accessing the captivating and uniquely beautiful Greige that gives the best of gray and beige. Edgecomb Gray Benjamin Moore excels as a field color and accent shade with its versatility cooperating with any design superbly. The unique charm of Edgecomb gray benjamin moore In the vast pool of gray paints has been highlighted in this in-depth roundup. Suppose you are planning to spruce up your home with more color and freshness as a marker of a new lifestyle. In that case, you can consider edgecomb gray for its multifaceted brilliance to enhance your premises aesthetically.