All paint colors are either warm or cool-toned, but gray is special with its dual presence as warm and cool shades. It is right to say gray has space for everyone, and you can find the right shade for both interior and exterior applications with the best undertones. The humungous range of gray gives you rich asphalt hues to near-white cloudy tones. In choosing the dark gray paint undertone is the main key. When choosing your needed shade in gray calls for ideas on the interplay of undertones with clarity on the space and nature of undertones and their color, such as purple, blue, and green. Now let us dive into Benjamin Moore's best gray charcoal paints and explore their properties and brilliance.
Best Gray Paints from Benjamin Moore
Many best gray paints from Benjamin Moore came under various heads, such as top sellers, designer darlings, and insider gems. LRV is an important measure of outlining its brightness in selecting dark gray paints. The brightness starts on a scale from 0, touching absolute black to 100 as sheer white. When the value is lower, the paint will appear darker over to the top listers in dark gray paints.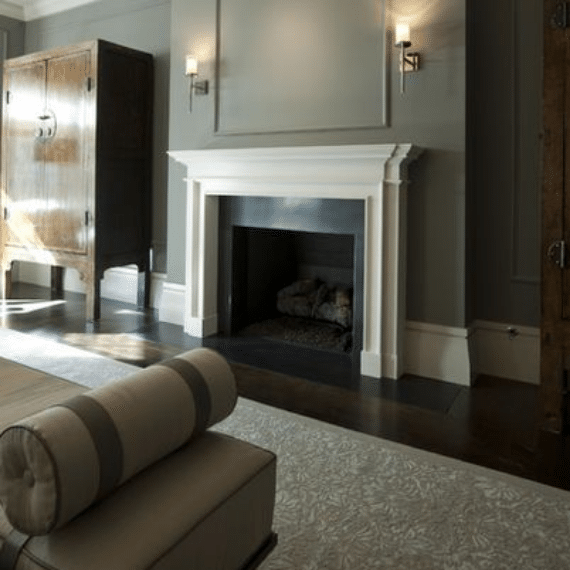 Chelsea Gray is a smooth charcoal gray shade with a medium tone. It exudes a warm gray-green tint. LRV 22 Chelsea Gray is suitable for closets, outdoor areas, and all walls of a room. Chelsea Gray is a velvety rich gray treading into the charcoal territory and is best for cabinets, kitchen islands, and bathroom vanities. It also works well on wall colors with trim, wainscoting, and ceilings.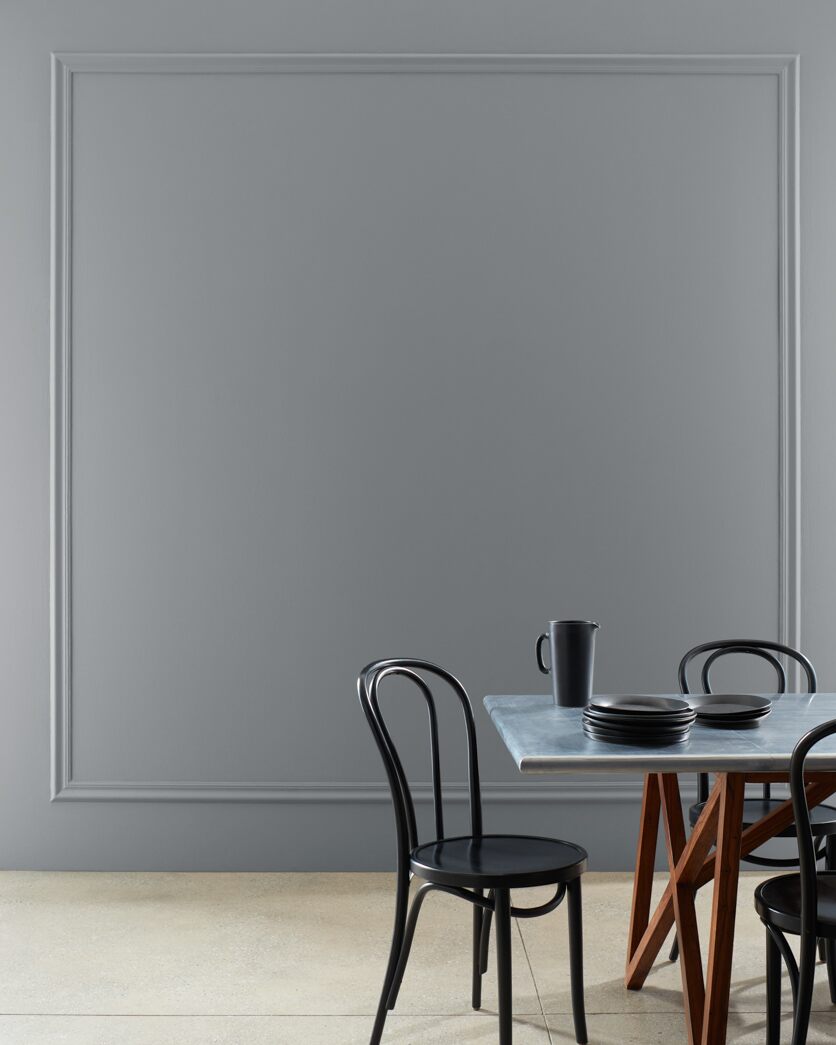 Steel wool is hailed as deep, stately gray that leans slightly on cool. Unlike Chelsea, Gray Steel Wool is a cool gray paint with a violet-blue undertone. The flexibility makes it a good choice for application in different areas.
The LRV of 20.73 brings it under medium colors, reflecting a lot of light. The gorgeous cold gray paint color looks great on living room walls, house exterior, bedroom accent wall, kitchen cabinet, and bathroom.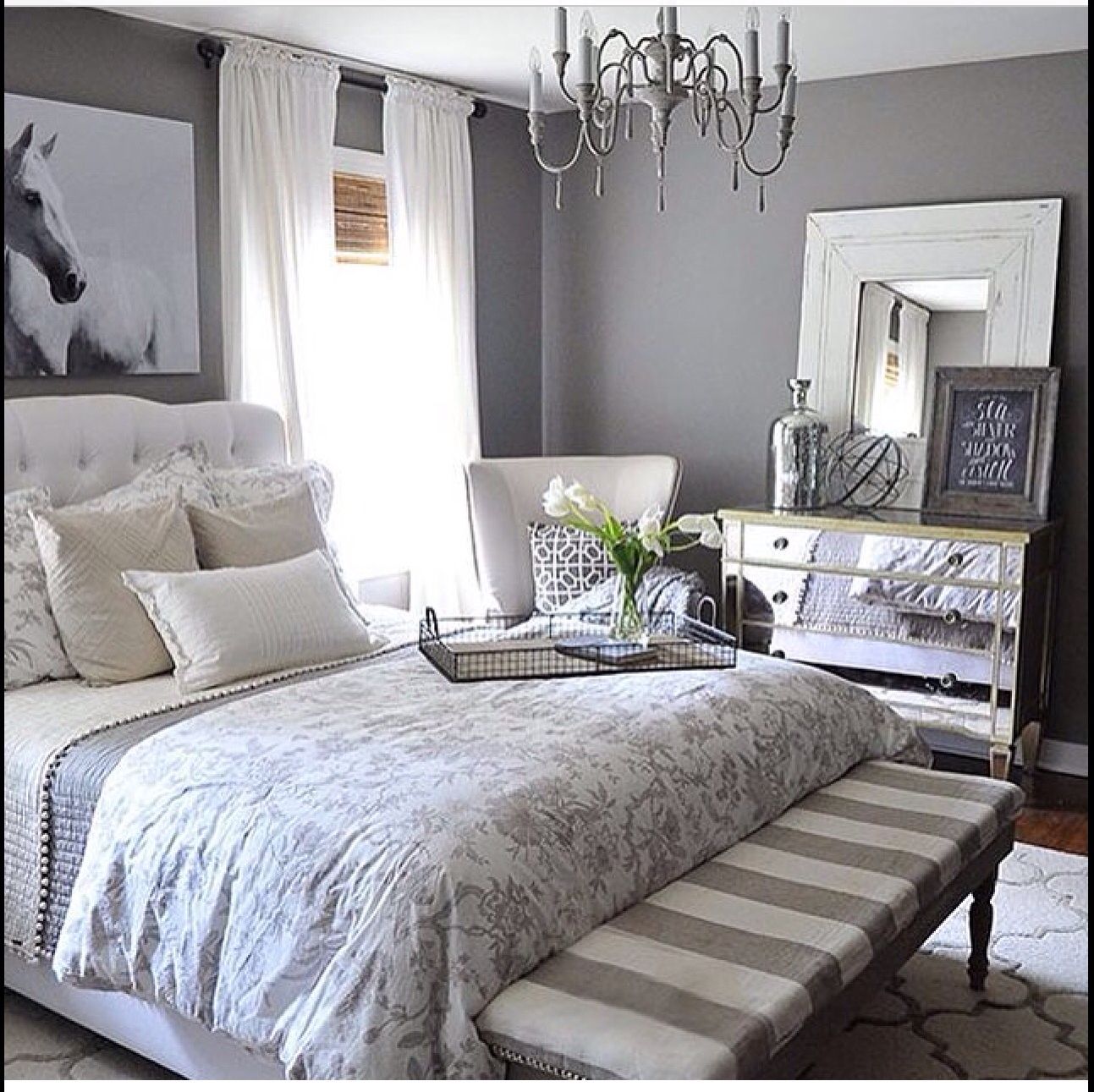 This has a very subtle green undertone with an LRV of almost 30 and works like a lighter option. Graystone 1475 has hazy gray undertones with an adaptable mid-tone. The main undertone of Benjamin Moore Graystone is Red. Graystone also relates well to undertones such as green. Also known as Galveston Gray AC-27, the gray paint's color is part of the Classic collection. For the user, it is a timeless, elegant, usable color all the time, at any time.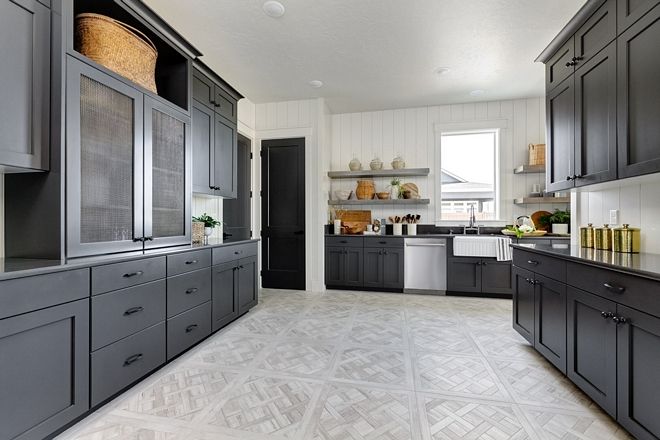 The awareness that gray is not just gray but dark charcoal with a reasonably strong violet-blue undertone. It is popular for painting the fireplace with a marble surround and mantle. Benjamin Moore Gray will stand out when you have dark oak flooring and gray color on the walls. The LRV is almost 10, and it is a good pick as one of the dark gray options. It is the softest alternative to black. It works like black in a dark room, letting in the right interior lighting.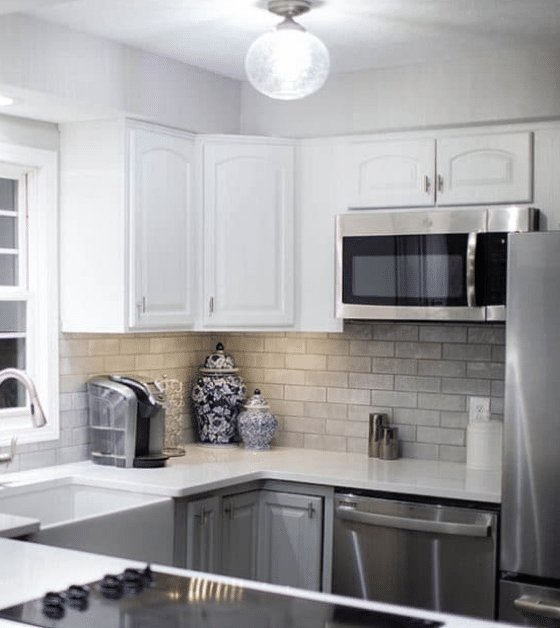 It is a warm gray with a violet undertone. The grayish taupe with moody plum undertones makes it a nice warm gray paint without any dilution. Metropolis is a great choice for granite countertops. The violet undertone is sober and not overwhelming. The gray paint color is not a conventional gray, as undertones and temperature shifts are common.
Exerting warmer trends in application areas like cabinets, exteriors, and walls, the gray paint with an LRV 23.45 qualifies as a medium-depth paint with a richness distinct from gray blends.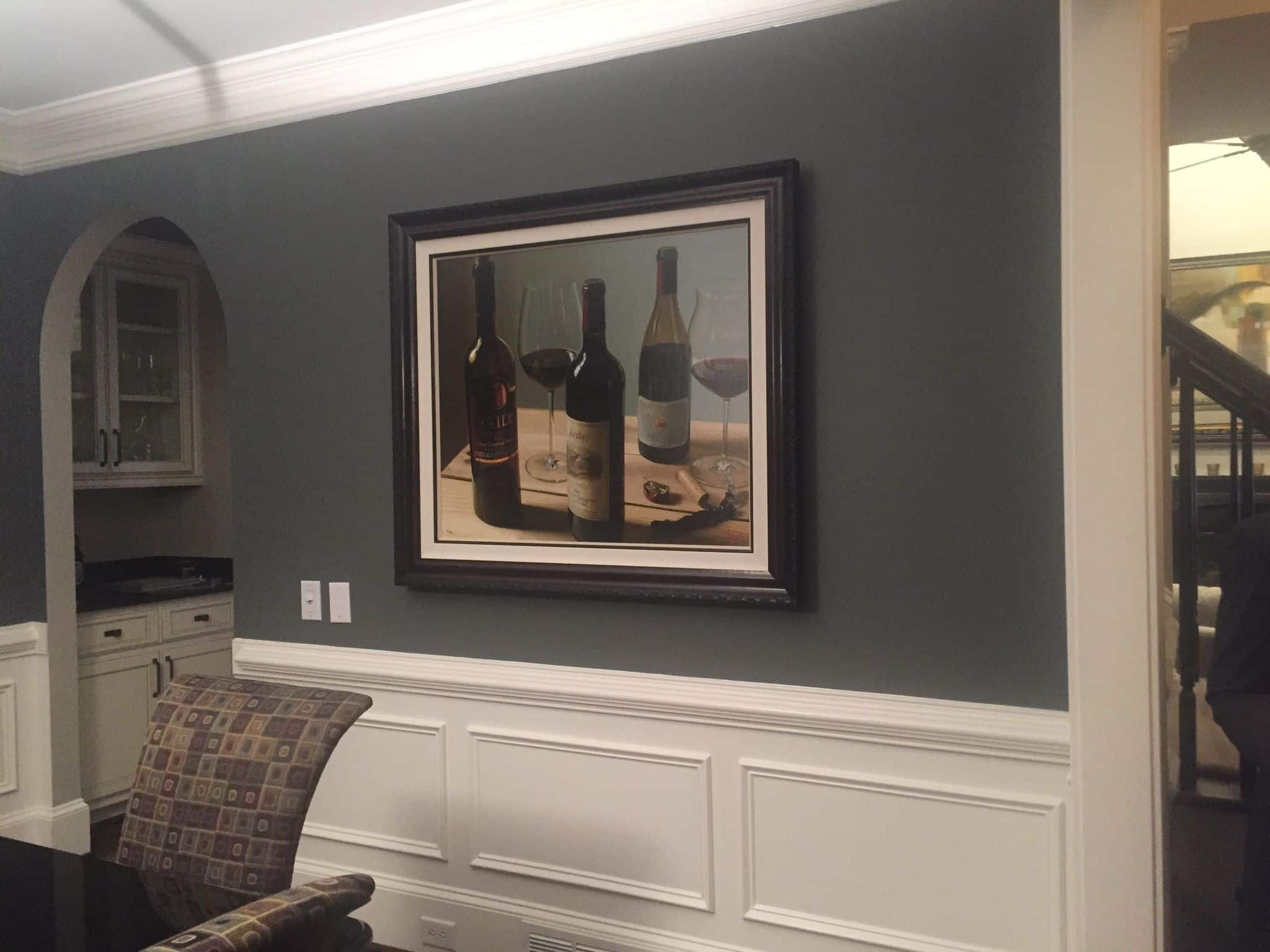 Amherst Gray is a popular dark gray paint color, next to Chelsea Gray, from a demand point of view. The LRV of 17 makes it will not become as dark as Kendall Charcoal. Amherst Gray has a green undertone. The official tagline is justified by its increasing application areas, and the metaphor that dark gray brings to mind stately manors to modern, sleek spaces is no exaggeration.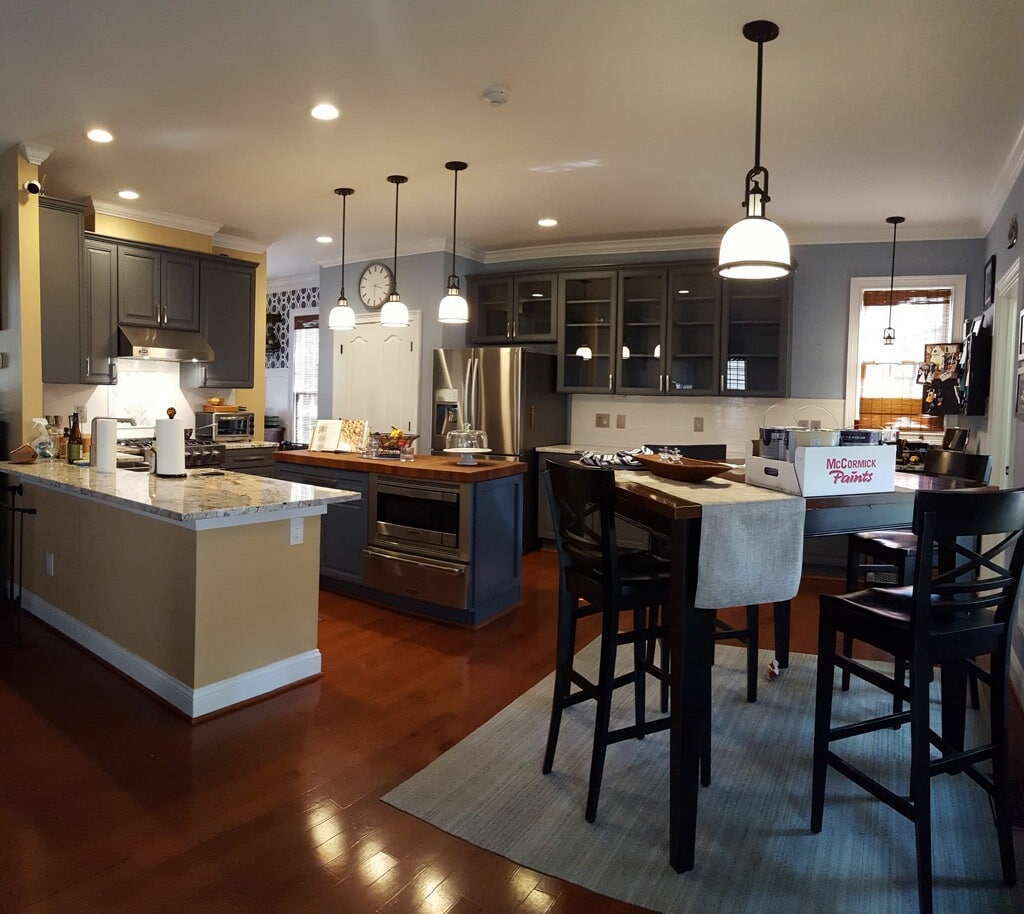 Trout gray is a colorful and interesting shade without overwhelming your spaces. In terms of undertones, Trout gray leans into blue with a tilting to violet. The LRV of 15 makes it a gorgeous option for feature walls, built-ins, cabinets, and whole rooms.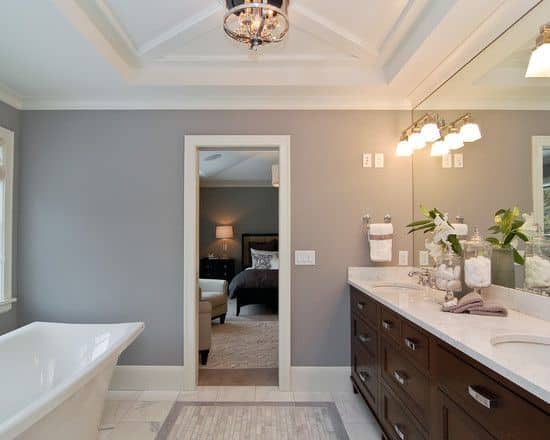 The popularity of London Fog rationalizes the claim that it is neutral, with soft gray undertones evocating the feel of foggy, cobblestoned streets. It may not be a hardcore dark gray variant, but the classic medium-toned gray can balance warm and cool undertones nicely. If you are searching for the perfect warm neutral gray shade for being versatile and subtle, this gray version is for you. London Fog shows no explicit green undertones.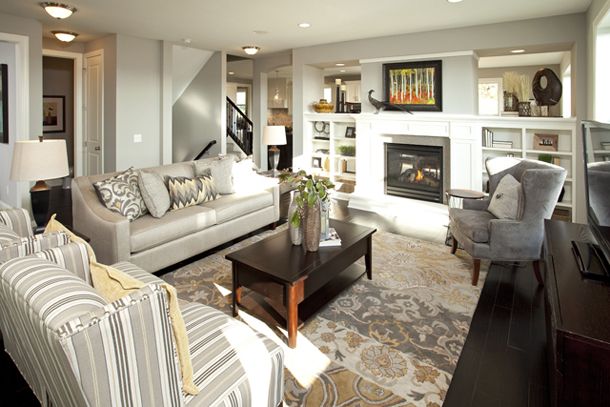 The light is gray and brightened with a hint of blue. The dual functions of color and neutral expand market share. The high LRV at 71.27 makes it a lovely choice next to fresh whites. This gorgeous cold grey paint color would look great on your living room walls or trims, kitchen cabinet, bedroom accent wall, bathroom, or house exterior.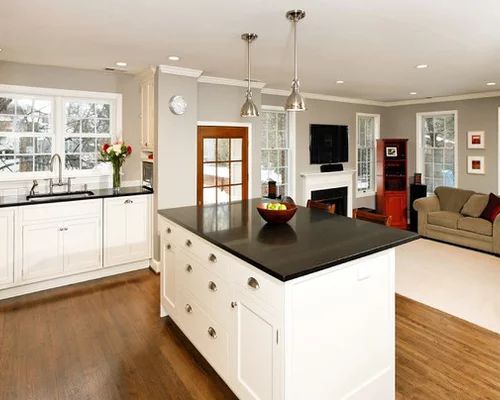 Gray Owl is a direct gray that takes up the character of the room it is in. It is versatile both in industrial metalwork or romantic surroundings with undertones of blue and flashes of green. Gray Owl has an LRV of 65.77 and is one of Benjamin Moore's bestselling paint colors and loved for its gorgeous light warm gray hues.
What is the significance of Charcoal gray?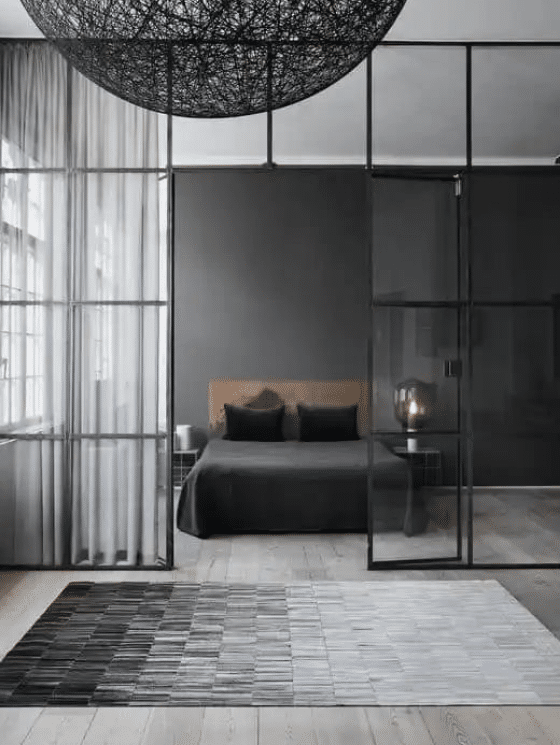 Gray is a versatile color with a wide variety. Gray will work as a central element of the palette, binding everything together. It can be warm, cool, dark, light, monochrome, neutral, etc. Charcoal is associated with stability and is deemed ideal for environments where professionalism is required. Over the decades, the color of Charcoal evolved and expanded its use in interior design, fashion, and accessories.
Gray Delights All with a Comprehensive Platter
As noted already, the important tips for choosing the right shade of gray, including dark gray, hinges on undertones, and lighting. In selecting the appropriate gray paint, undertones are assessed in terms of warm or cool effects to obtain the right nuances. cUndertones may not prop up initially, but over some time, they will surprise you by making an abrupt appearance on the wall. According to experts, gray paint will assume a warmer tone in darker rooms, and in rooms with plenty of artificial lighting, gray walls would appear green to the eye.
Make Sure Your Gray Matches the Decor and Flooring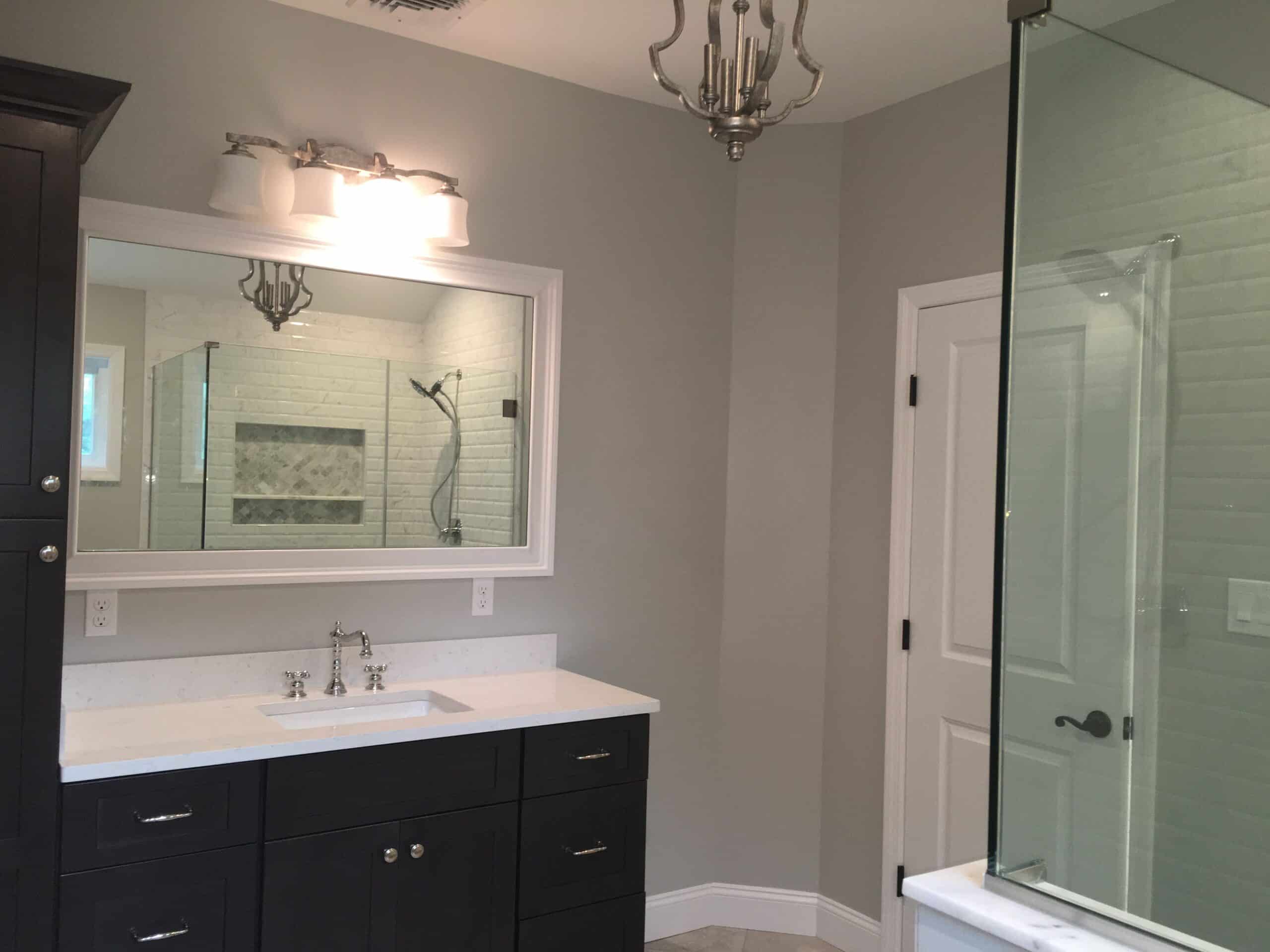 When you look for dark gray undertones for interiors, consider whether the overall decor in the room is warm or cool and would match the prevailing undertones. Green undertones will be visible when paired with wood in areas with a sizable presence of wood elements. Light gray is apt for living areas, bedrooms, and more. Now let us explore a few more options in gray that you can play with.
Stonington Gray HC-170: It is an all-purpose silvery gray with a comfort level of neutral undertones. Stonington Gray has withstood time and is a color with some substance to it. The classic gray is ought for a slew of reasons. The medium silvery gray has neutral undertones and adds a refined elegance that few other shades can match. The LRV of 59.36 makes it a medium shade that has enough saturation to hold its own in bright light and appears dark gray in rooms with no natural light.
Benjamin Moore Asphalt cc-548: Asphalt has an LRV 19.71 and yields a slight violet undertone. This is good for exteriors with roofing, stonework, or brickwork needing a passive approach. It will be an interesting cabinet color when a little undertone is needed.
Benjamin Moore Dolphin af-715: In Dolphin, you will get the least undertone as a tiny wink of green. The LRV of 22.52 is very light. If your finishes are already transmitting a violet undertone, Dolphin will look flat or slightly green.
Revere Pewter: Revere Pewter is one of the best grays blending warm and cool undertones. It is classic yet adaptable to modern decor. Revere Pewter is a Greige color with gentle, earthy tones assuring calm and relaxation. Revere Pewter is a highly versatile paint color, making it a great choice for transitions and spaces with natural light. The 'muddy' color explains the perfect mix of earthy grays and browns. The warmth from nuanced green undertones makes it an eligible gray, not a beige or cream.
Kendall Charcoal: Kendall is a dark gray option with a lovely contrast for lighter grays or whites. The statement adds depth with the lower LRV of 12.96, keeping it closer to a range of black effect colors.
Horizon Gray: For those scouting for a gray with a hint of color, Horizon Gray is ideal as a misty blend of gray and green. The LRV at 51.9 makes it good to render nature-loving decor especially coastal styles.
Edgecomb Gray: This "go-to gray" is versatile, and the LRV 63.88 makes Edgecomb Gray the best candidate for a bright feel with a brilliant gray/beige balance.
Gray Cashmere: Gray Cashmere will not fit in as a top member of the dark gray cluster, but it is a cool gray with a blue undertone connecting well with other colors. The high LRV of 65.57 makes it capable of handling most types of lighting. You can partner this with darker or lighter coordinating colors.
The Brand Appeal of Benjamin Moore's Paints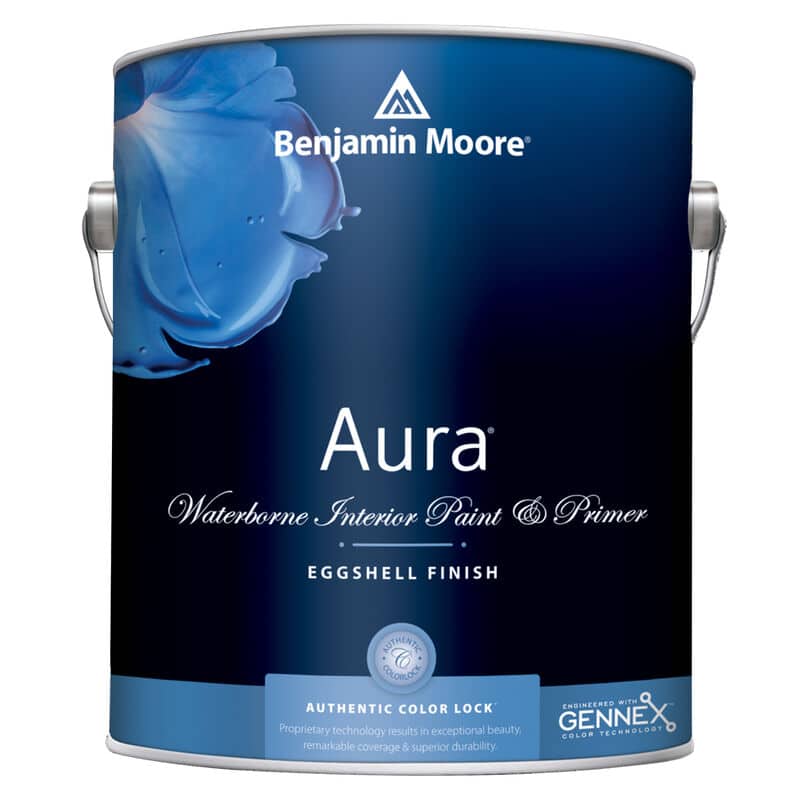 In the galaxy of top brands in paints with names such as Behr, Sherwin Williams, and others, Benjamin Moore has a critical place with its vast offerings in three types of paint–semi-gloss, flat, and eggshell. It serves customers in residential and commercial markets. Customers have shown profuse faith and love in its qualities, such as durability, splatter resistance, easy spreading, and fast drying.Aura from Benjamin Moore is comparable to Behr Marquee's. The former is a washable paint that removes dirt, stains, and grime. The big plus with Benjamin Moore is that its vast options hitch the customer to the latest trends.
Every year, Benjamin Moore publishes a list of dreamy shades that excites interior designers in making choices between full palettes and individual shades for walls and ceilings. The unveiling of Benjamin Moore's Bestsellers and Color of the Year also inspires the painting and home improvement markets. Benjamin Moore's stylish color palette justifies its vision that seeks harmony with the environment and more light in life spaces.
Conclusion
Gray continues to withstand the waves of changing trends. Even if cool gray is somewhat muted these days compared to the past when designers used it as the best alternative to Tuscan colors, dark gray has fortified its presence in the high-demand region.  Warmer dark gray is sustaining amidst competition from bold colors riding high on the depleting affinity for neutrals. The acceptance rate of sage green, warm white, terra cotta, and black is up. A visible taste for warm shades such as greige, beige, brown, and cream is also evident. The discussion above offers many insights into the wider scope of applications of gray paint in homes and other spaces. Certainly, you can pick up cues from the round-up and work with dark gray for refined aesthetics of your home in tune with the latest trends.