Worldly Gray Sherwin Williams has been making its way across the homes of the world due to its versatility. The color is truly unique and creates a tranquil environment no matter where you put it. It is part of the neutral paint collection and is perfect for designers looking for their ideal soothing backdrop.
However, the color is a true chameleon, and people are often confused by its properties. So, what are the specifications of this color? How is it gray, beige, and neutral at the same time?
In this article, we discuss the brilliance of the color that is Worldly Gray, whether it is greige and its undertones. We also see how it performs in different homes.
What is Worldly Gray Sherwin Williams?
Colors like Wordly Gray can be complicated to determine. Do these shades fall under gray, or are they more beige? And if it is neither, can it be considered neutral? Questions like these often arise, becoming a big problem for newbies to define them. But luckily for us, Encycolorpedia has named Worldly Gray Sherwin Williams to be a greige.
Greigh is a delightful mixture of gray and beige that can complement any color. There are many other shades of greige in Sherwin William's collection that have gained immense popularity. Worldly Gray is not even half as well known as its counterparts, Agreeable Gray and Repose Gray.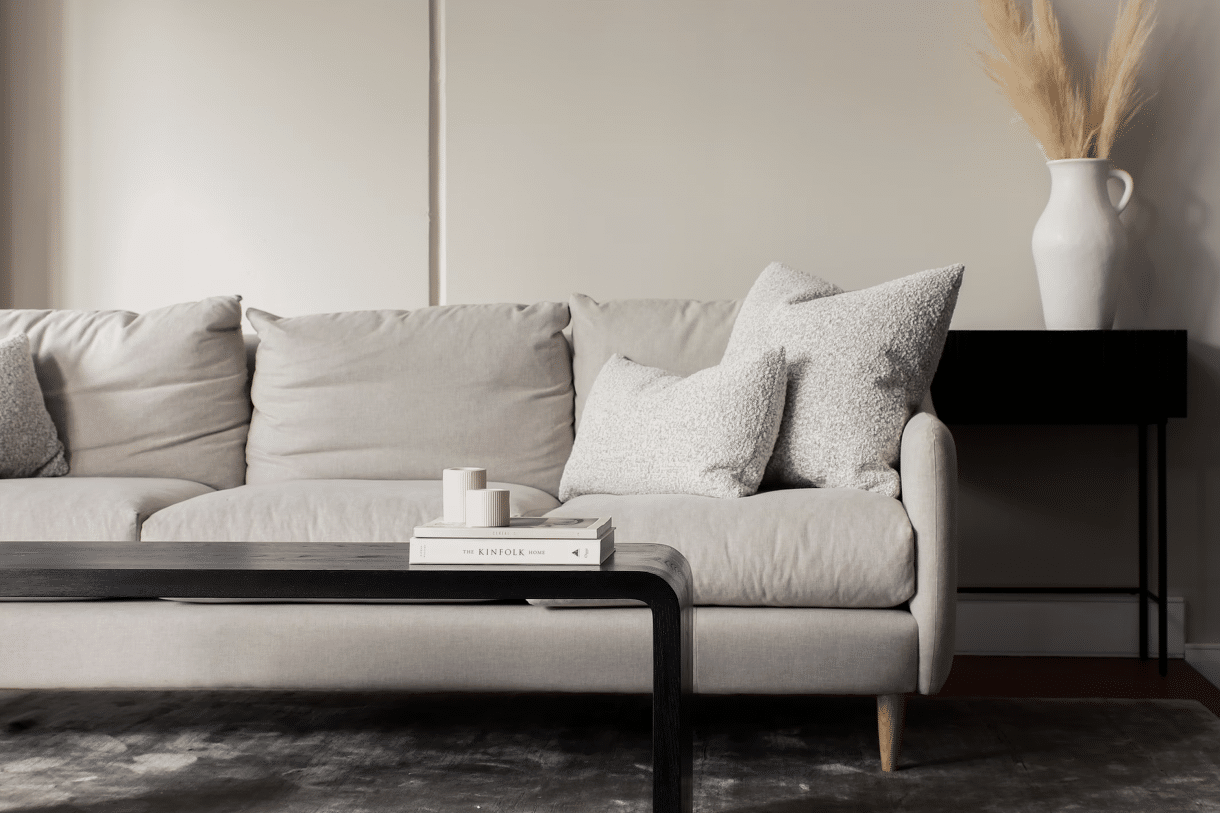 The reason why the other greige shades are more popular is that they have more beige in them. And in a swatch stick of Sherwin Williams colors, they tend to look better than Worldly Gray. But always remember that this color is unique and lovely all by itself on a large scale.
Among Sherwin William's top 10 light-greige colors, you'll find that Worldly Gray holds a high rank. The color is indeed a classic shade that will suit most homes, be it contemporary or traditional. It is diverse and will pair well with any color you put against it. The shade can turn your house into a fun and bright one with the right color palette.
Worldly Gray Undertones
As far as greige goes, we know that Worldly Gray Sherwin Williams is a mixture of gray and beige. It looks fairly neutral when it is used on walls, but what makes it unique is the hint of green in it. The green undertone goes unnoticed mostly, but to the keen eye, it is most visible in north-facing rooms.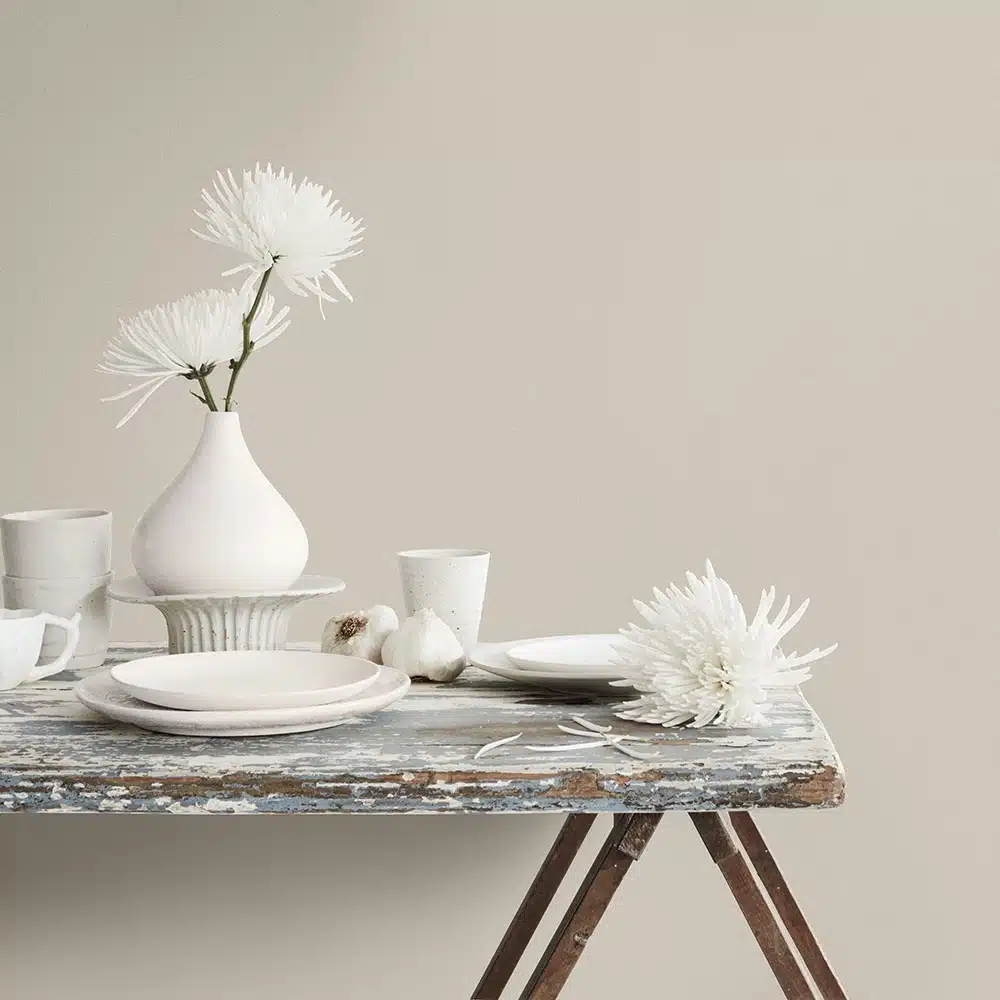 Once you have used this shade of greige on your walls, you will realize that the green looks very faint. The soft greige appearance looks unassuming in most places, but it can also take on a violet hue. And that is not because of any pink pigment mixed into the paint, unlike other greige shades.
Worldly Gray has no purple in it but might look a little purple-ish if you have yellow-toned furniture. Even if your floorings are tinted, like a yellow carpet, it will make the Worldly Gray appear purplish. That is because yellow and purple lie on the opposite end of the color wheel. So if one is present, it will heighten the appearance of the other.
Worldly Gray's Light Reflective Property
The light reflective value or LRV of the paint determines how much light the color reflects. It helps regular people understand how dark or light the color will appear on their walls. And for Worldly Gray, that is 57.0 percent. The number lies somewhere in the middle of the index, meaning it is still considered on the "lighter" side.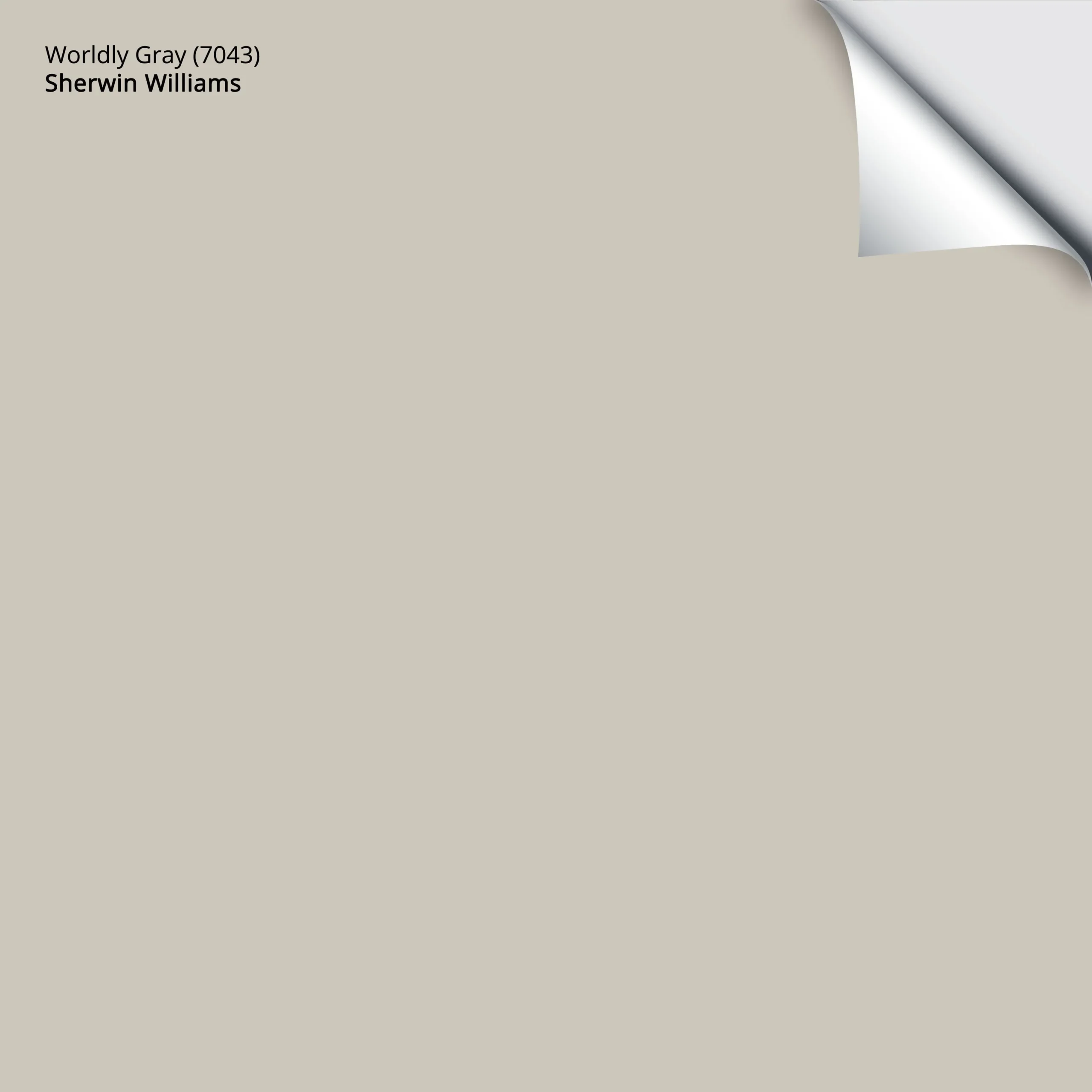 Even though Worldly Gray Sherwin Williams is a light greige shade, it appears better on the wall than pure white. And that's due to its low score as far as light colors go. Another way this greige differs from the other popular grays and beiges is that Worldly Gray feels heavier.
We can be sure that this color does not fall in your ordinary off-white range. For this color to truly shine, you would need plenty of good light fixtures as well as natural light. Otherwise, it will look drab. A dark hallway painted in Worldly Gray will simply look boring, with no light to bounce around.
Coordinating Colors that Go Well with Worldly Gray
Worldly Gray is a versatile color that goes well with the most muted shades of blue, green, and brown. It will also pair well with neutrals such as creams and whites. So here are a few shades of paint you can pair with Worldly Gray Sherwin Williams to make it shine.
Naval– A magical shade of blue with gray undertones that come out very often.
Pure White– A simple and elegant color with touches of yellow and black in it.
Urbane Bronze– A minimalistic color that looks dark brown, bronzy, or even dark green.
Anonymous– A cool gray color that brings nuance to your home.
Shoji White- A tricky color that fools you with its soft beige appearance that lies in the orange color family.
Whirlpool– A blue color with a cool undertone that was previously known as Marine Park.
Amazing Gray- Another beautiful greige shade that has many similarities with Worldly Gray.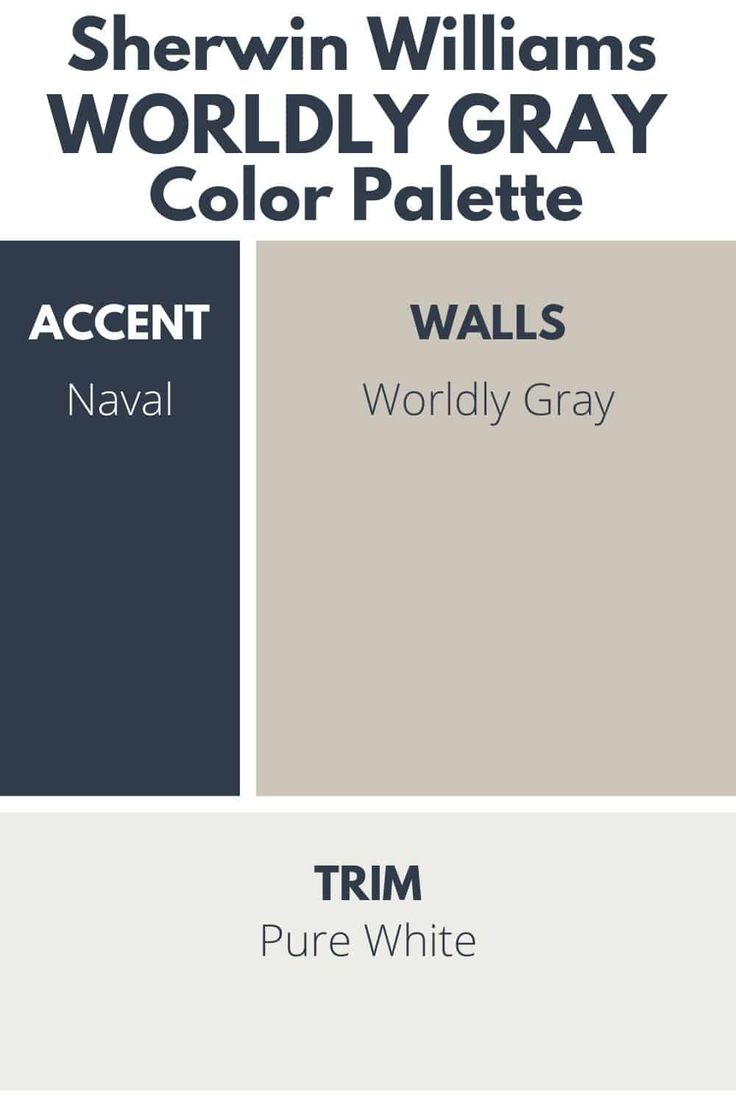 While choosing trims that go with neutral shades like greige, people often go for white. Yet here are a few white-ish alternatives that will set your home apart and bring a harmonious look to the room.
Benjamin Moore Simply White– A clean color that has yellow-green undertones that give it warmth.
Benjamin Moore White Dove– A soft-shaded white that is luminous with complex greige undertones.
Benjamin Moore Decorator's White– A bright white paint with the softest touch of gray to make it unique.
Extra White– Another versatile color with a cool undertone.
Comparison with Similar Colors
There are many colors out there that look similar to Worldly Gray. But each color has its nuances that can be determined when put side by side. But here are some colors that people often contemplate alongside Worldly Gray while choosing the right greige.
1. SW Agreeable Gray
This color is one of the most popular shades of Sherwin Williams when it comes to neutral. The tone is light and airy, with a soft green undertone which is often favored against Worldly Gray. However, the color is a bit more passive with a more grayish side, making it more usable everywhere.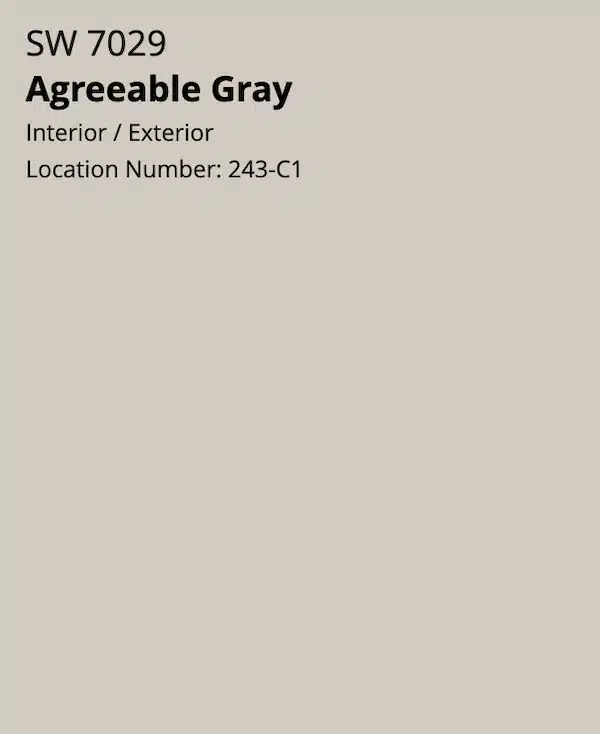 2. SW Popular Gray
Unlike its name, Popular Gray has a far more prominent greige appearance. It has a certain warmth that comes from its unique clay undertones. And unlike Worldly Gray, this shade will never look creamy or yellow on your walls. The balance of gray and beige gives it the perfect homely feel.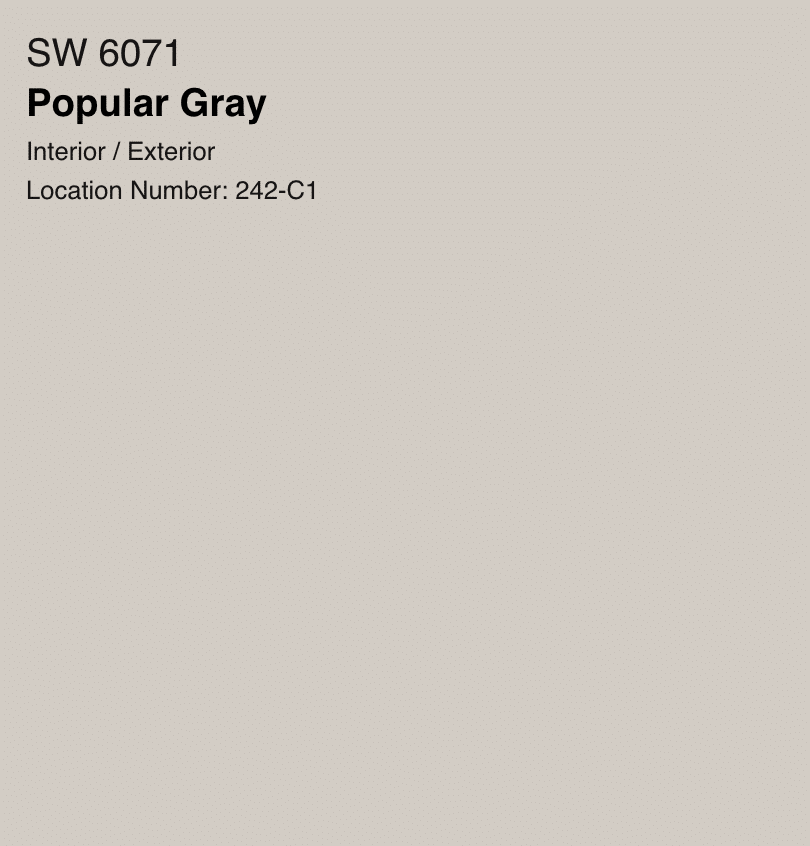 3. SW Accessible Beige
When Worldly Gray was less beige-like for some people, you will find Accessible Beige perfect. This shade is greige as well, but when compared side by side, Accessible Beige looks like a true beige. Both colors have the same uses, but with Accessible Beige, there will be a side of orange undertone.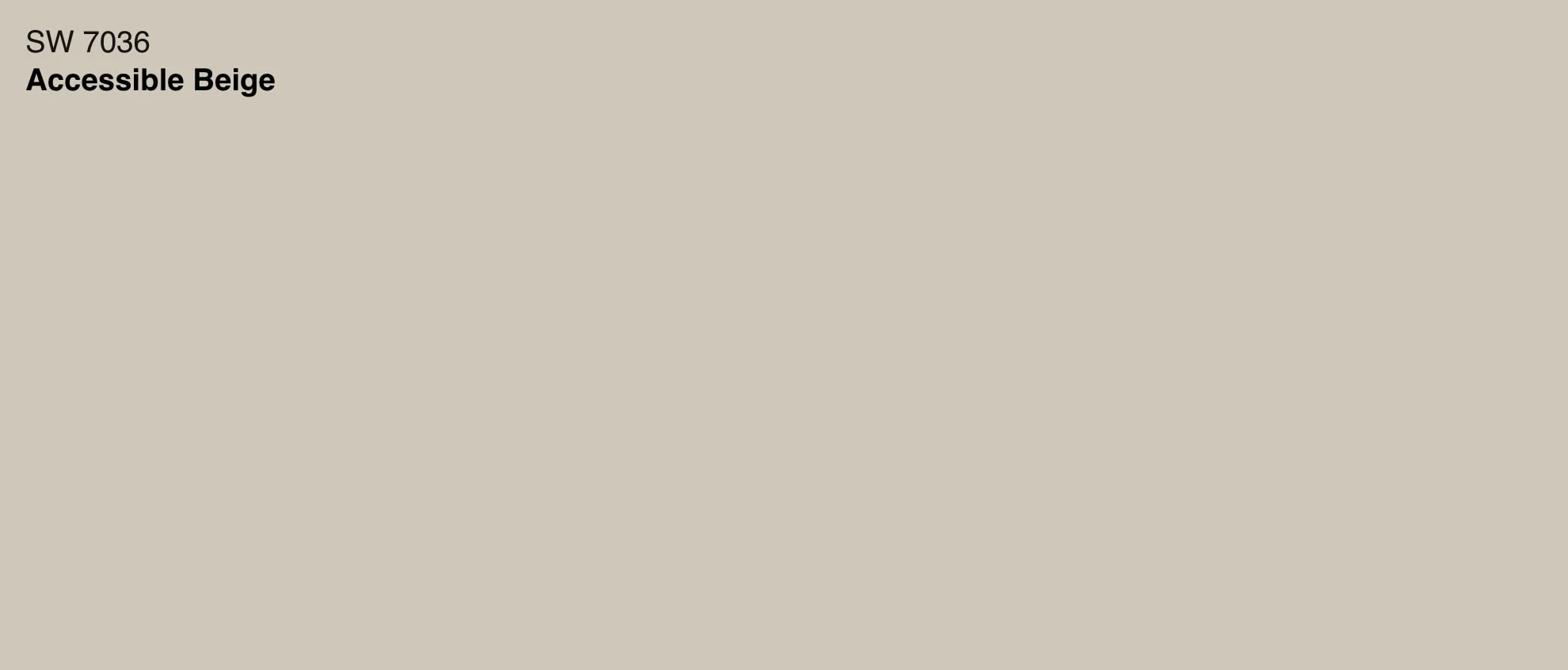 4. SW Repose Gray
Worldly Gray Sherwin Williams lies on the opposite spectrum of Repose Gray, which has a lot of gray in it. When put side by side, Repose Gray's cool blueish undertone will make itself known immediately. This greige color is perfect for those looking for a cool tone as opposed to Wordly Gray's warmth.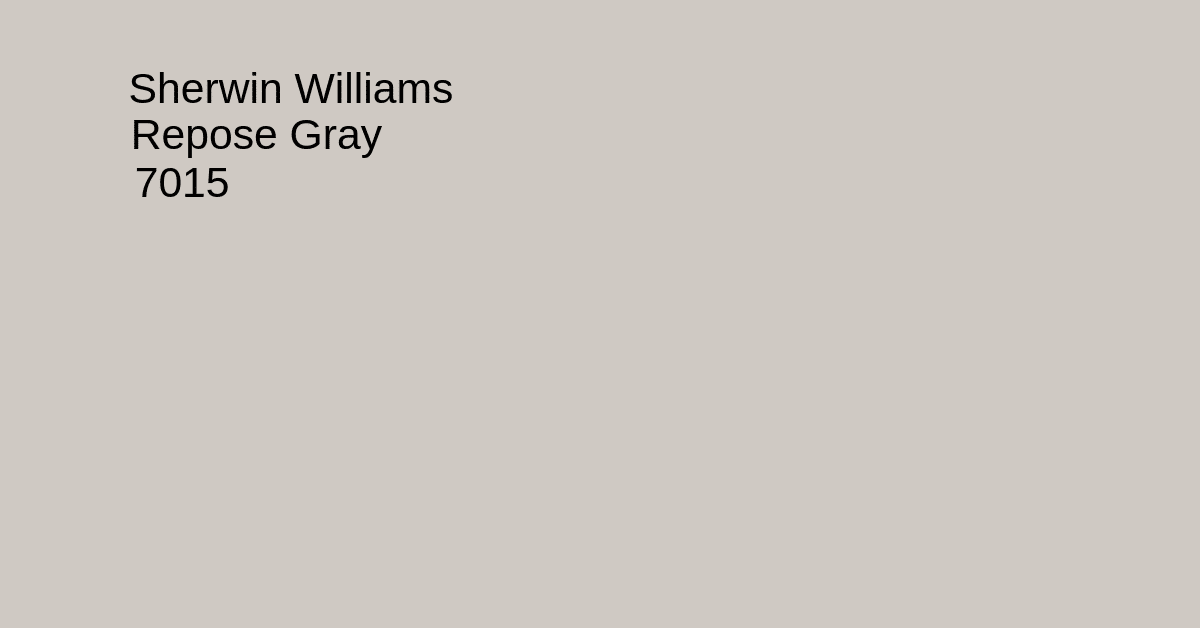 5. Benjamin Moore Revere Pewter
Benjamin Moore's Revere Pewter gained a lot of popularity a few years back. It is still considered one of the best colors out there when it comes to greige. And just like Worldly Gray, this color too favors beige over gray. They might look similar, but in the end, the green undertones, along with their grayish color, set them apart.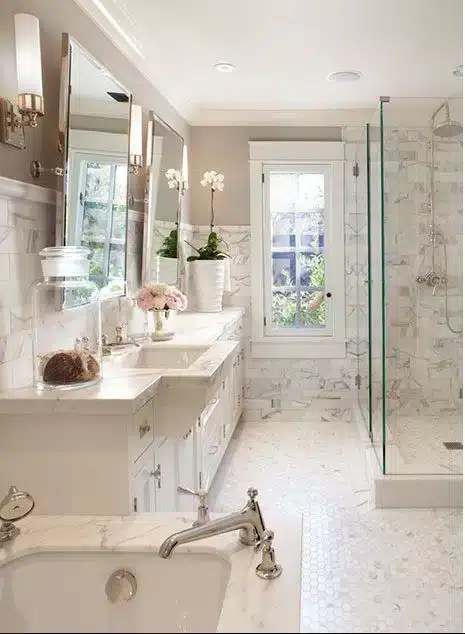 The Best Lightings for Worldly Gray
For any greige shade, the first thing you need to consider is lighting. Without proper natural as well as artificial light, even the most brilliant greige will look drab. So before choosing, carefully go through all the lighting situations of your rooms. And for reference, here's how Worldly Gray Sherwin Williams looks in certain lights.
In north-facing rooms, the light looks cooler and gives everything a blueish undertone. So if you use bolder colors, they will look sounder. And for lighter shades like Worldly Gray, chances are the tone would be more grayish. The blue light enhances the gray, making the whole room look cool.
A room that is sure to receive light throughout the day is a south-facing room. They constantly look bright, so both warm and cool-toned colors will look well here. Even darker colors will look bright as the lighter shades gleam. So your Worldly Gray is sure to thrive here, looking lighter and brighter.
The sun rises in the east, so an east-facing room looks glorious during the mornings. The brightest light, with its orange-yellow tones, gives the whole room warmth. But if your east-facing room is usually used at night, make sure the palette is a warm one to accommodate the lack of natural light.
Opposed to east-facing rooms, rooms that face the west get most of the sunlight during twilight. The early evening tones are already warm and may feel overwhelming in a room with a warm palette. And using this room during the day will compensate for the red-orange glow.
Worldly Gray Sherwin Williams in Your House
The color Worldly Gray is so charmingly greige that you can use it virtually anywhere in the house. The most obvious choice is the interior walls of different rooms. And here are some inspirations on how you can incorporate this color into your house.
1. Kitchen
The kitchen can be a great place where you can put Worldly Gray Sherwin Williams to good use. There are so many options to choose from, the walls being the most popular. But you can also pair it with marble and use it for your cabinets. The green undertone will also shine well in low-light areas of the kitchen.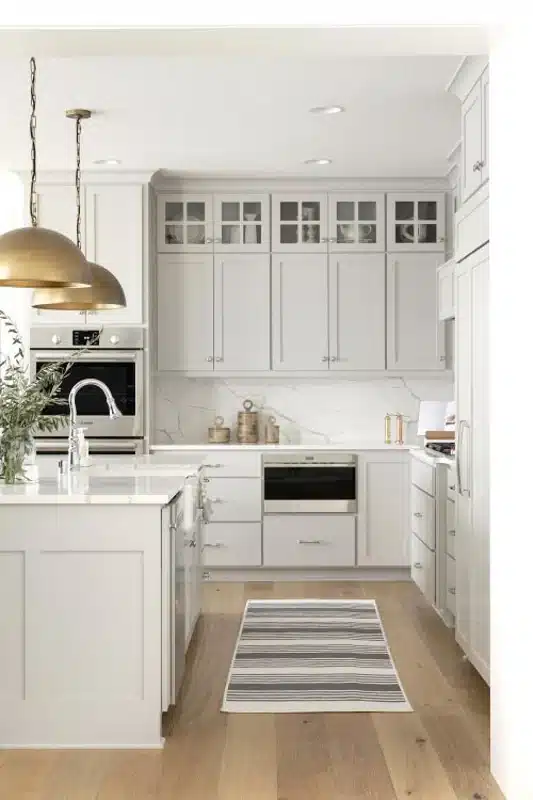 2. Living Room
We spend most of our time lounging about in the living room. So, if greige is your favorite color, paint it all in Worldly Gray. With plenty of natural light coming through the windows, that's the place to shine. And even in the corners, the gray will look elegant yet chic.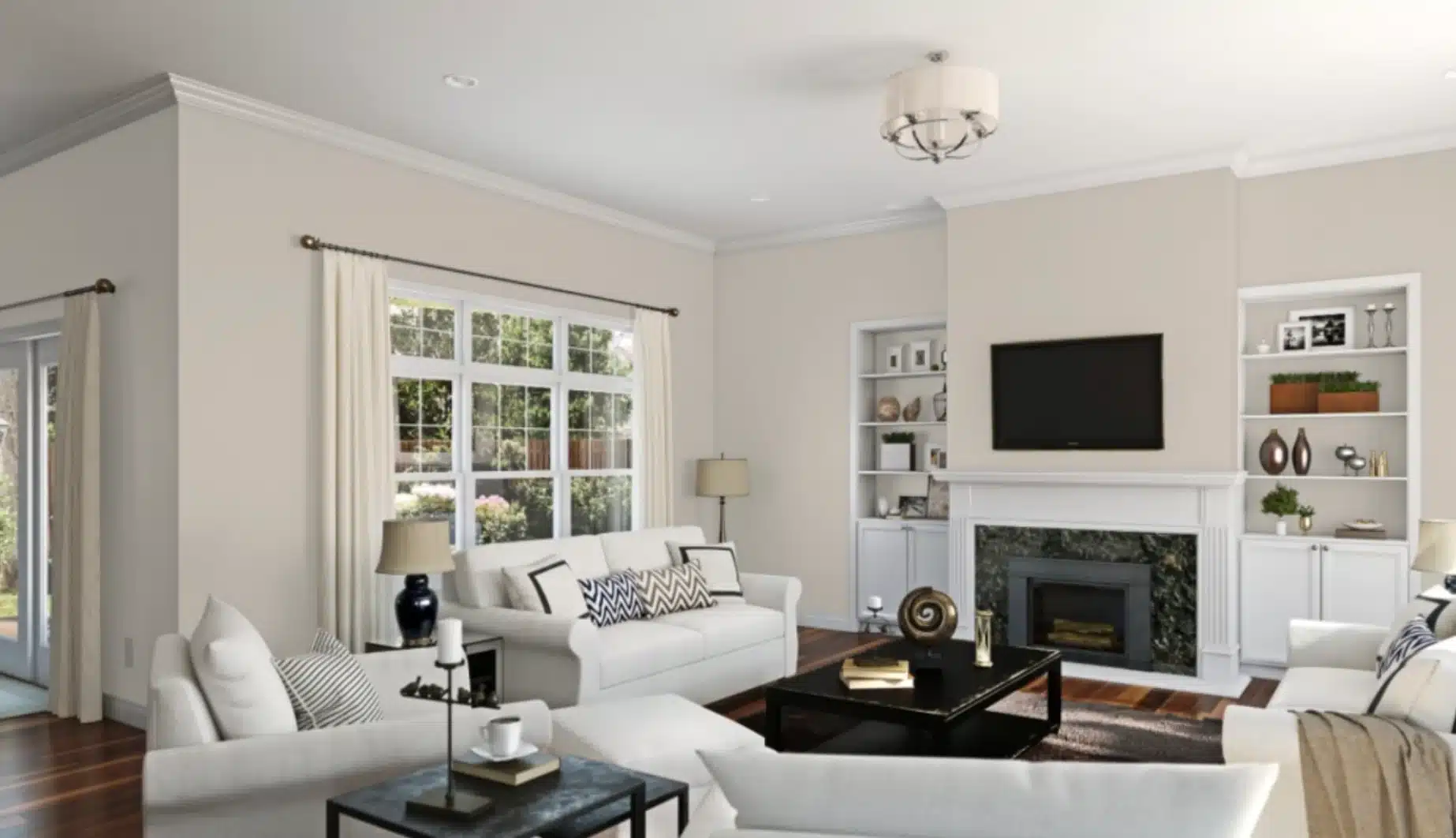 3. Bathroom
Bathrooms are usually small, with very few places that let the natural light in. So at first glance, you might think that Worldly Gray would end up looking dull in there. But this mid-toned greige will stun everyone with its green undertones in the corners of a bathroom.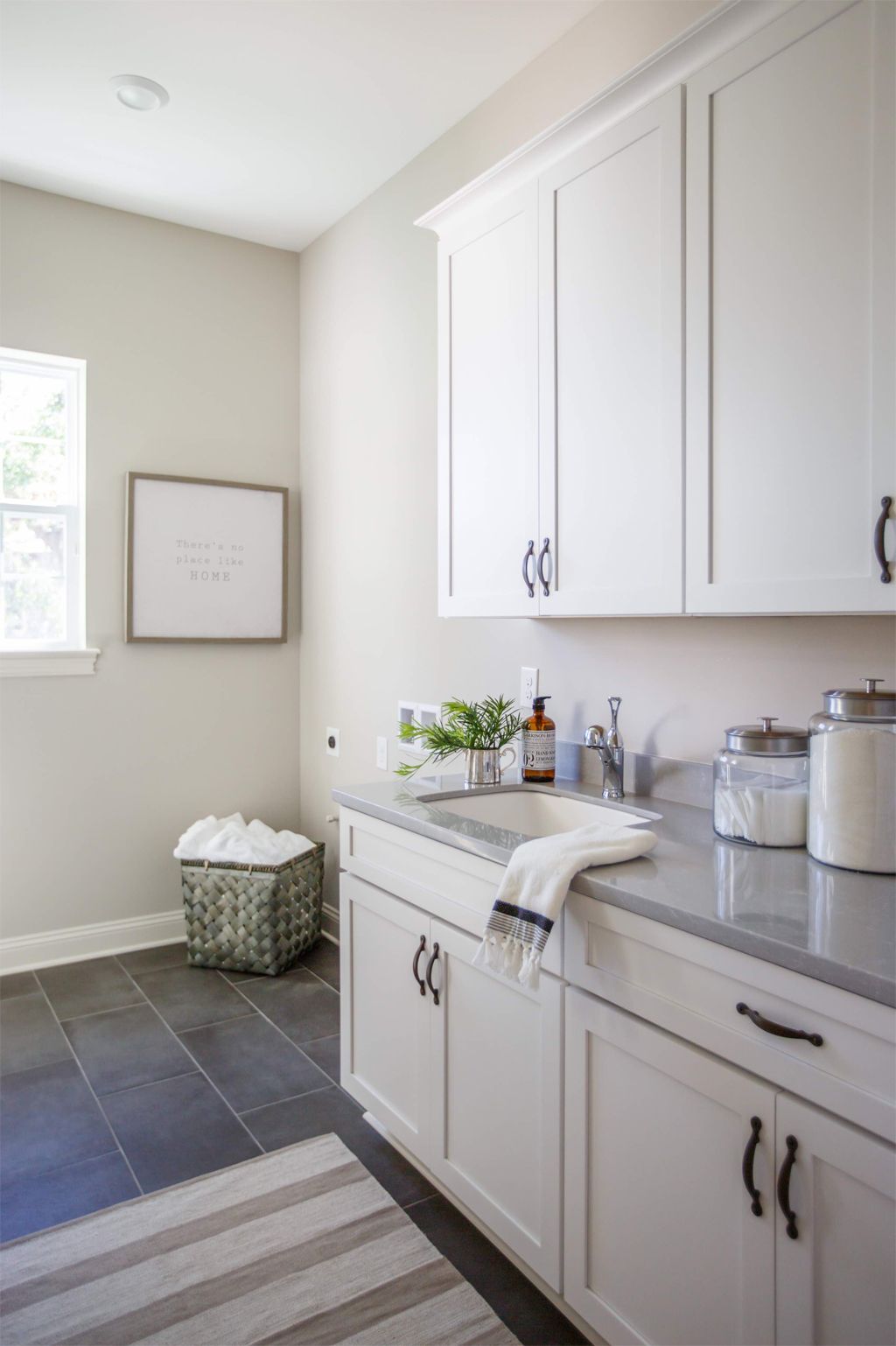 4. Bedroom
You may think that a greige bedroom is boringly adult, but this particular color will make the room unique. Yet with the right combinations, it will end up looking amazing and cozy at the same time. Its beautifully subtle warmth will the room from becoming overpowering. And Worldly Gray will suit any decor, giving you plenty of space to be innovative.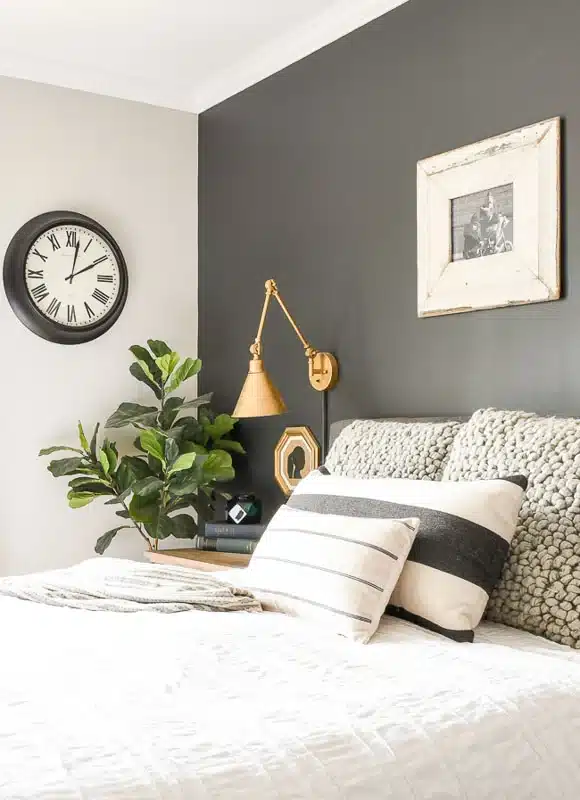 Bottom Line
We have seen how the color Worldly Gray is truly invaluable to designers looking for their ideal greige. The shade has duly earned its position among Sherwin Williams' top 50 paint colors. And there can be no doubt that it performs well in most color palettes, even against comparable colors.
You can put Worldly Gray Sherwin Williams in any room of the house and get a satisfactory result. Whether be it the bedroom, or a small kitchen, the tone will shine through.
And if you have any other queries on the correct use of greige in homes, comment below and let us know!