What's in a color? When it comes to home decor, everything! Colors have the power to make or break the look of your home. We all pay close attention to the color of our walls, but how often do we look upwards and say, this needs some painting done too? Adding a matching or bright paint to the ceiling feels like an outlandish idea to some, and so they settle with the same white and grey shades for their ceilings. There's nothing wrong with that! White is a classy and pure color that suits every home decor.
If you really care about uplifting the entire look and feel of your living space, listen to us when we talk about the best ceiling paint you must try for a beautiful touch – white.
Why Choose White Paint for Ceiling?
Given its universal appeal and perfectly elegant look, white paint for ceilings will never go out of fashion. So if you are choosing white as the color for your ceiling, you can go generations without making any changes to it to stay in the trend. White also works if you are unsure about other colors for your ceiling because it is a safe option, and you can never go wrong with it. Apart from its neat and sophisticated look, white paint for ceiling is mostly picked because of its ability to brighten up a room.
The white ceiling color also makes the room appear bigger and more spacious. Plus, white gels well with almost all colors and so you don't have to think twice before adding white to the ceiling of your rooms; the result is going to be perfect no matter the color of your walls and furniture.
Ideas for White Paint for the Ceiling
Many homeowners are not aware that white has different shades like other colors too. Because of its spotless and bright look, it is hard to see the difference in various white shades. Here we help you know the various types of white paint for ceilings and create an awesome look based on your home's interior style and personal choices.
Here are the best different white paints for the ceiling to try for your home.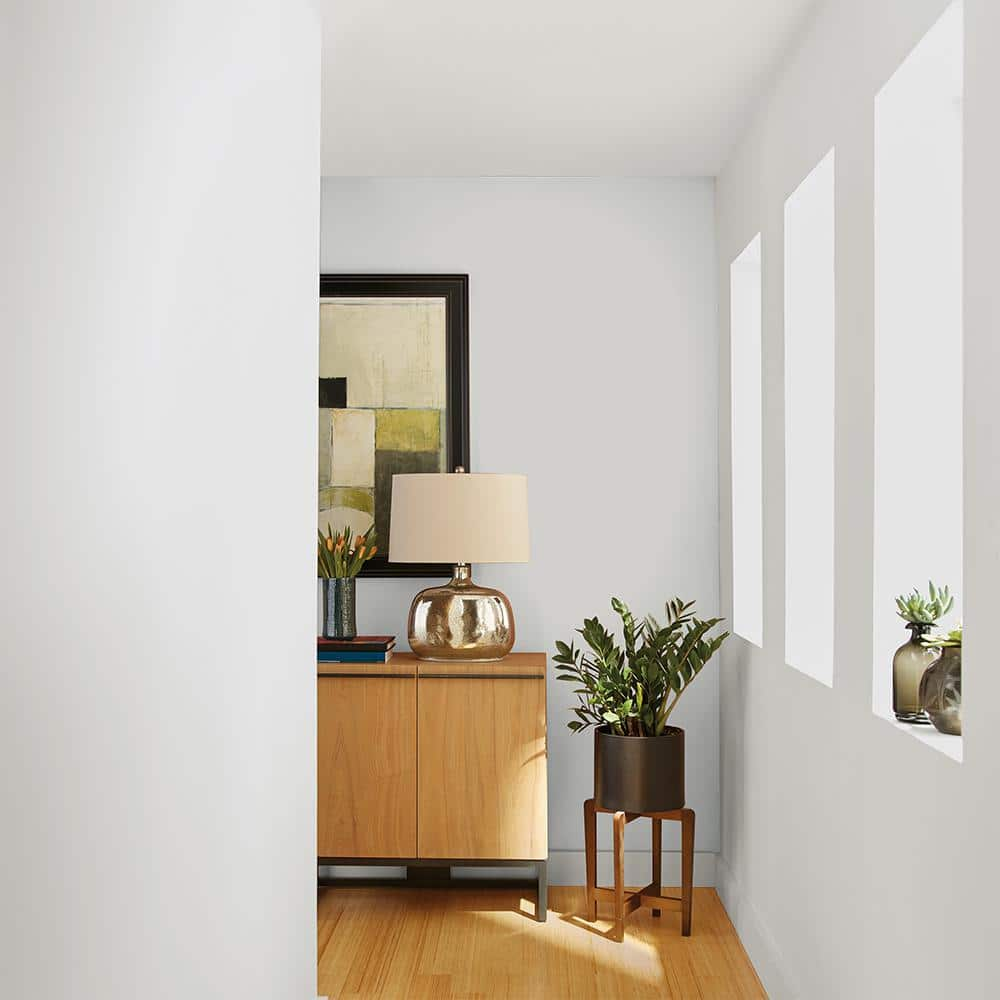 This one's the color you are accustomed to and have been using on your ceilings. This bright and neat shade of pure white is the most popular and suits almost all home colors. The kitchen is where you should apply this white paint to the ceiling.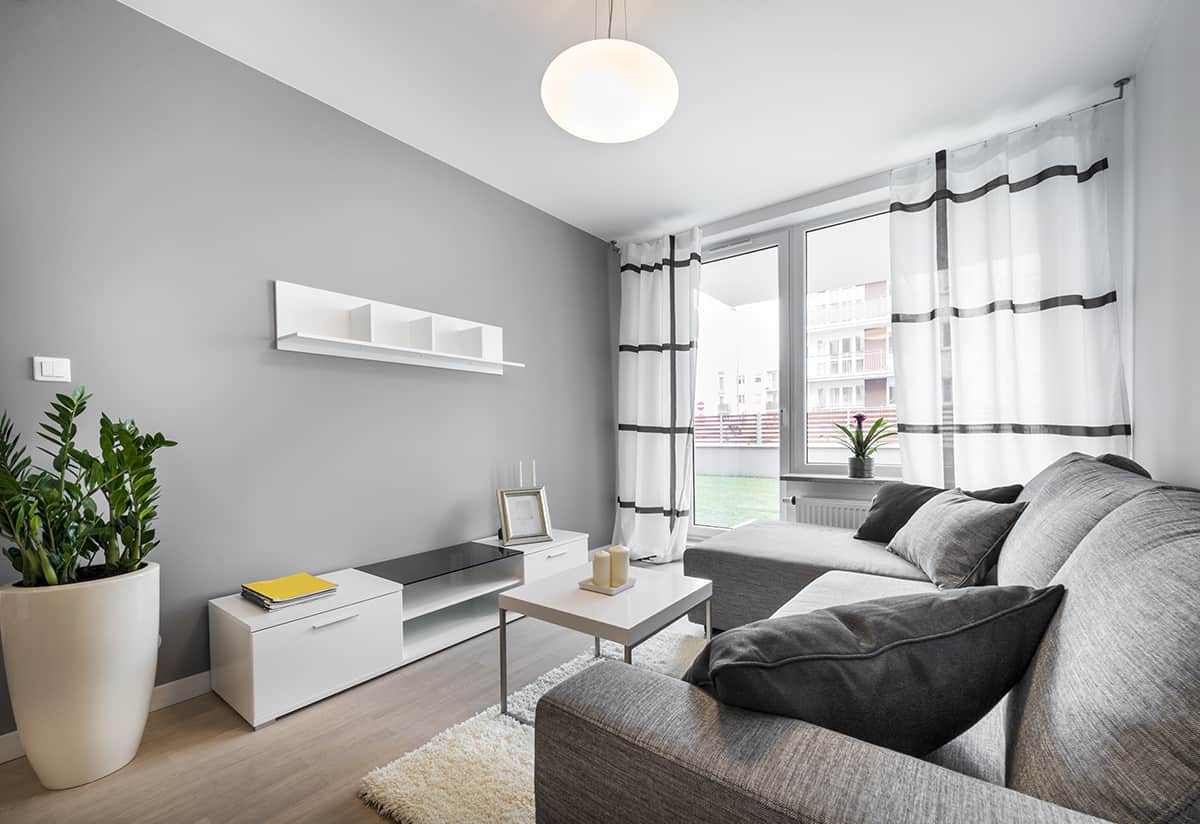 White with a tinge of gray is a white paint for ceiling which you can use to give your room a subtle dark look. This muted white tone is best suitable for rooms with bright colors. Try this ceiling color in your TV room.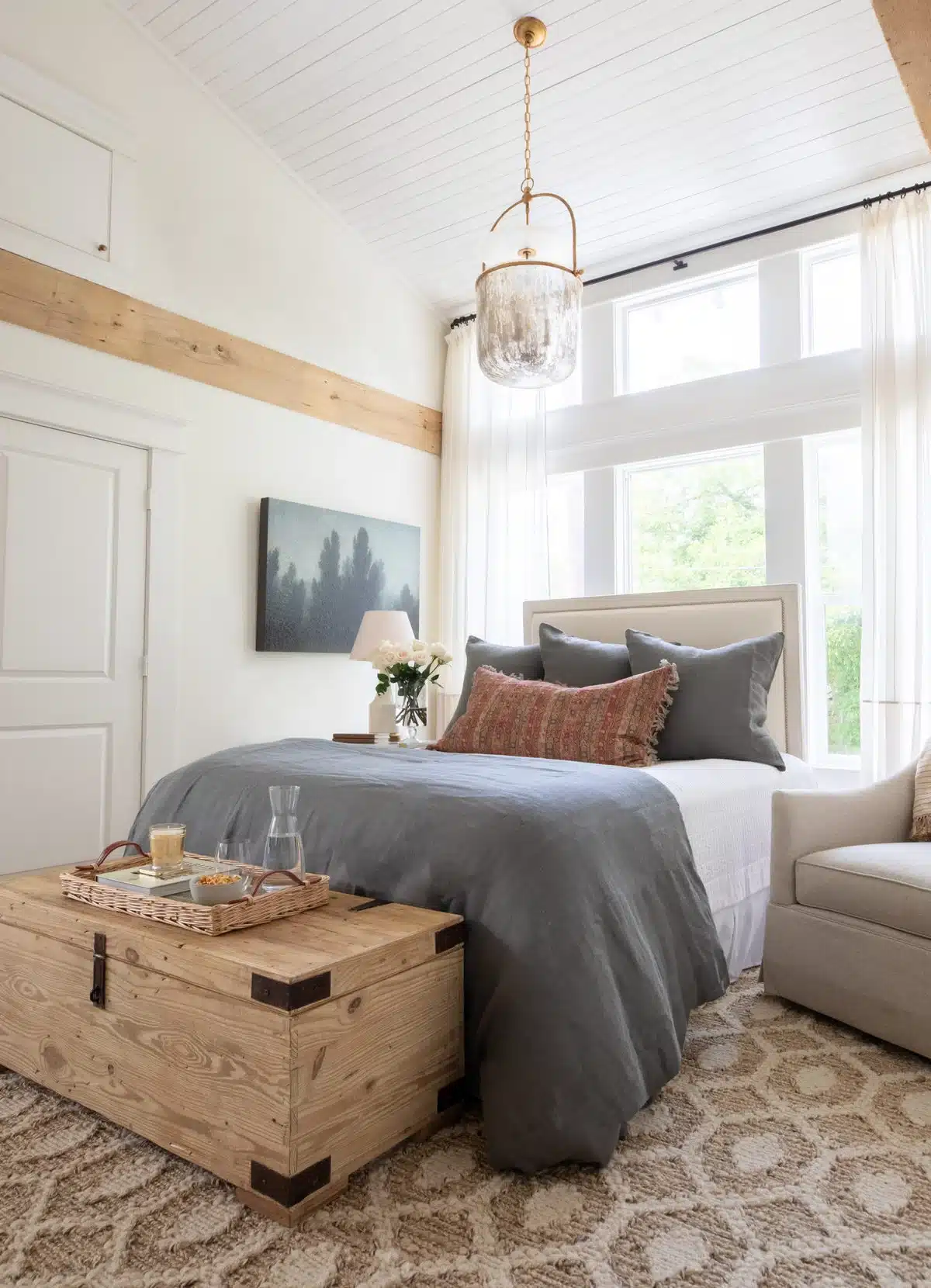 Let your ceiling resemble the sky with a white cloud color. It has soft yellow undertones that give this shade of white a relaxing feel without being too dark. This one's perfect for the kid's bedrooms.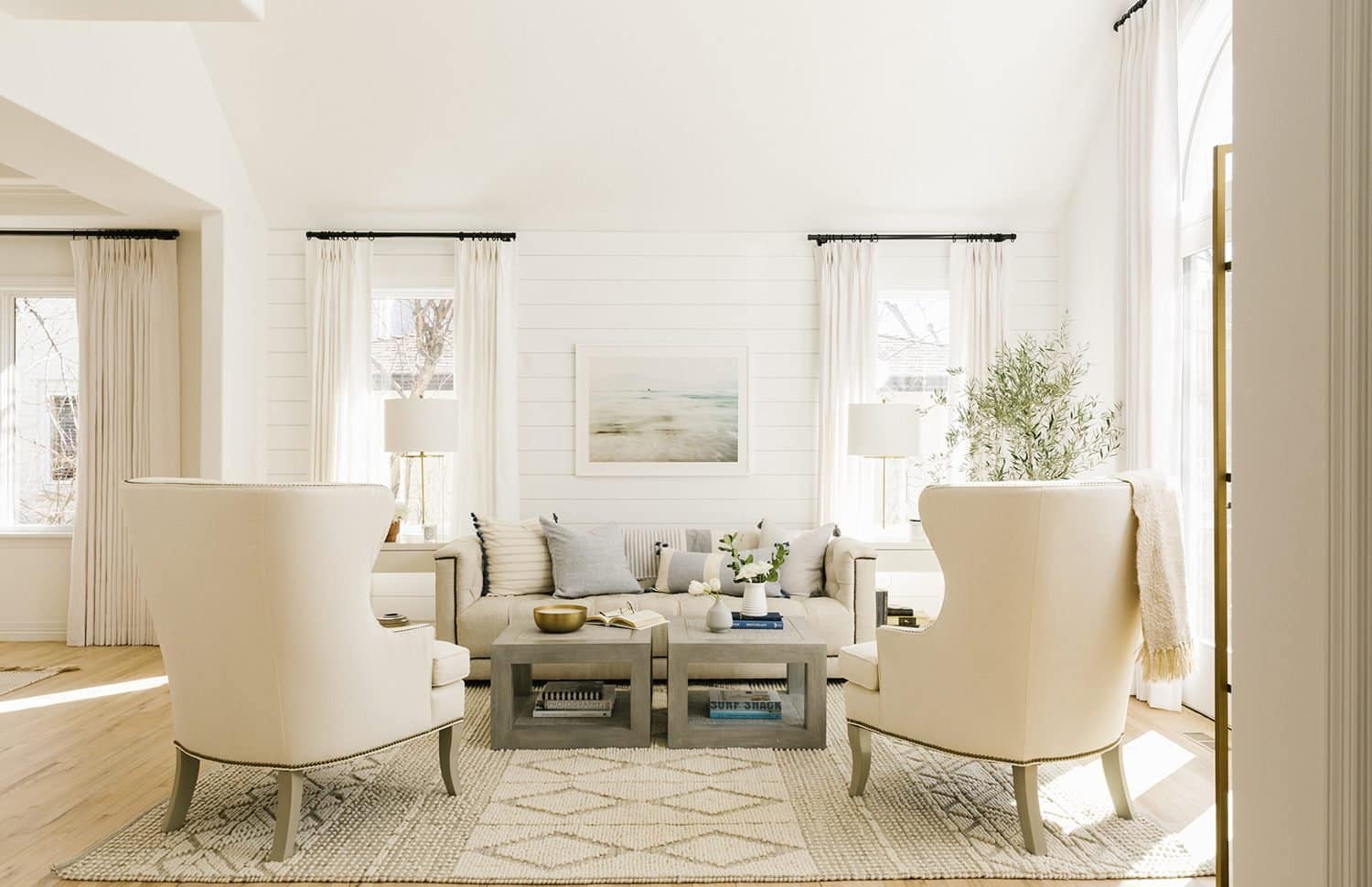 White Dove is a miky white paint for ceiling with a yellowish tint that is so subtle you can't see it in one glance. It brings with it a vintage vibe that is quite irresistibly beautiful. It is best suited for living rooms, reading rooms, and porches.
5. Iceberg (Benjamin Moore)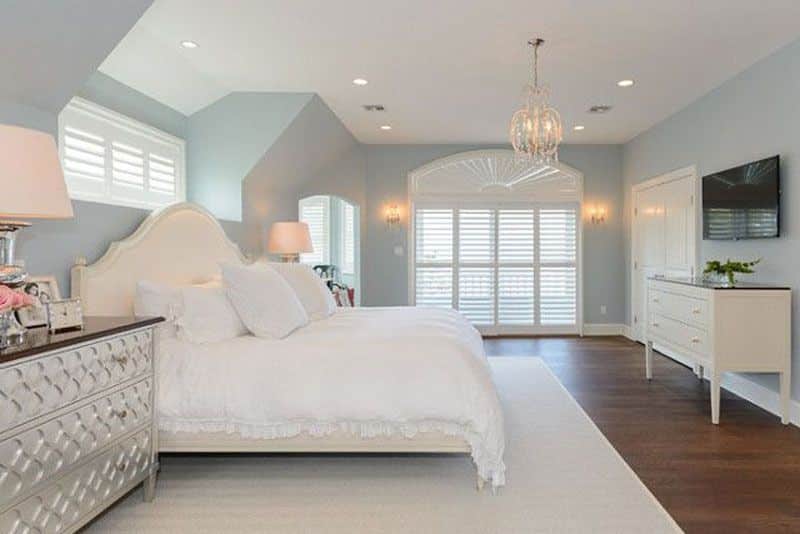 A cool white shade with blue undertones is Iceberg. It has a calming feel to it and instantly transforms a dull or overly colorful room, giving it a soothing aura. You might want to try this white paint for ceiling in your bedroom.
Things to Consider When Choosing White Paint for Ceiling
White paint for the ceiling can go wrong if you are not careful of the following things.
Every room is different, and one needs to consider its style before choosing the white paint for the ceiling. You must determine whether the room is too big, too small, or medium in size, what type of room it is (living, bedroom, guest room), etc., to select the perfect white shade for the ceiling.
The room's direction decides what the white color on your ceiling will appear like. This is because every direction throws a different amount of light into a room. For e.g., a room facing towards the south and west will make the white paint on the ceiling appear darker. And a room facing the north direction will make the white paint on the ceiling softer and lighter. So the white shade for this south-facing room should be pure white or cloudy white. And for a north-facing room, it should be grayish-white or iceberg.
Never decide on the shade of white you will pick for the ceiling in a bare room. Because a fully decorated room helps you decide on the perfect white paint for the ceiling easily, take things like a fireplace, furniture, wall decor, curtains, and other elements of the room into consideration. The color of the furniture and elements should not contradict the white color of the ceiling.
The natural lighting is taken care of by determining the direction of the room. But during evenings and nights when your home is flooded with lights from lamps, light bulbs, etc., the ceiling can appear too bright or too dull. Understanding how your rooms appear with artificial light, you can select the right white paint for the ceiling that stands out and complements your home decor both day and night.
Pro Tip– When choosing white paint for the ceiling, always choose matte or flat finish. This is because white has the tendency to reflect light. So if you choose semi or fully-gloss white paint for the ceiling, it will shine a lot and can be strenuous to look at.
Final Say
Colors are the reflection of your personal tastes and inner personality. And the best way you can show that off is through your home decor. Choose your white paint for the ceiling wisely; follow the above pointers to make your home look perfect. You will thank yourself for taking out time and taking all the important aspects into consideration. Because one mistake and it could be irreversible. So better, take your time, do your research, and plan your home decor accordingly.
We hope the above tips for choosing white paint for the ceiling, along with other colors, were helpful in making you create the living space of your dreams. You can choose the perfect white paint for the ceiling on your own using the above tips or get the help of a professional. But remember, the final decision should be yours.
Always listen to your heart and choose the color that makes you say yes, this is me.