Sofas can be considered one of the most essential and largest pieces of furniture equipment that occupy a lot of space in your house. This important piece of decor is the first thing people look up to as they walk through your living space.
Despite your regular couches and trendy chairs, you always want to lean on your comfortable Sofas. You have to agree it's your favorite corner in your home, isn't it?
But at the same time, you are also worried about fitting it along with your other furniture & décor and managing the spaces too.
Sofas being the favorite space, be it for binge-watching, sleepovers, deep conversations, or movie nights, you make sure to choose a piece that gives you the best comfort & good returns on your investment.
It is often seen that sofas take up large investments & even large spaces. So how to overcome that?
The best way you can manage it is with the help of Storage Couches. Sounds cool.
What are Storage Couches?
Sofa with storage helps you to utilize your spaces in an efficient way while also giving an aesthetic look to your house. So, you can use multiple benefits at once by installing Sofas with Storage.
A Sofa with storage combines the benefits of sofas with the benefits of hidden space for Storage. Such sofas are designed to utilize space, optimize it, and provide a practical solution. So, if you are one who is looking for something extra & doesn't want to keep your house messy simultaneously and also desire to make the best utilization of space, then Sofa with storage is surely a thumbs up for you.
In these Storage couches, there is a hidden space beneath the seat or the base of the sofa. You can easily use it by lifting the seat or by removing the cushions whenever you wish. For storing extra items such as books, stationery, blankets, or pillows for any such item that you want to keep near you for easy access but out of sight, these sofas with Storage are a great help!
Sofa with storage offers a convenient way to keep a clutter-free living space with the obvious add-on of comfortable sitting & aesthetics. There are even such Storage sofas that can be converted easily into beds and extra portions in order to sleep or lay down.
Now before running away to grab one for yourself, hold on for a moment and have a quick look at the best and most efficient storage sofas available in the market that might be a great help for you.
Best Storage Couches to Upgrade Your Living Room
There are different varieties of these Storage sofas. They are available in different styles, colors, sizes, and designs, which you can find according to your preferences & which go well with your furniture matching perfectly with your living room.
These days you can find enormous sofas that have built-in Storage to maximize their size, giving you extra Storage space for your essentials. The best part of it is that it can be easily folded into beds, be it for overnight guests or daytime hangs.
Some suggestions on types of Storage sofas you can get are here.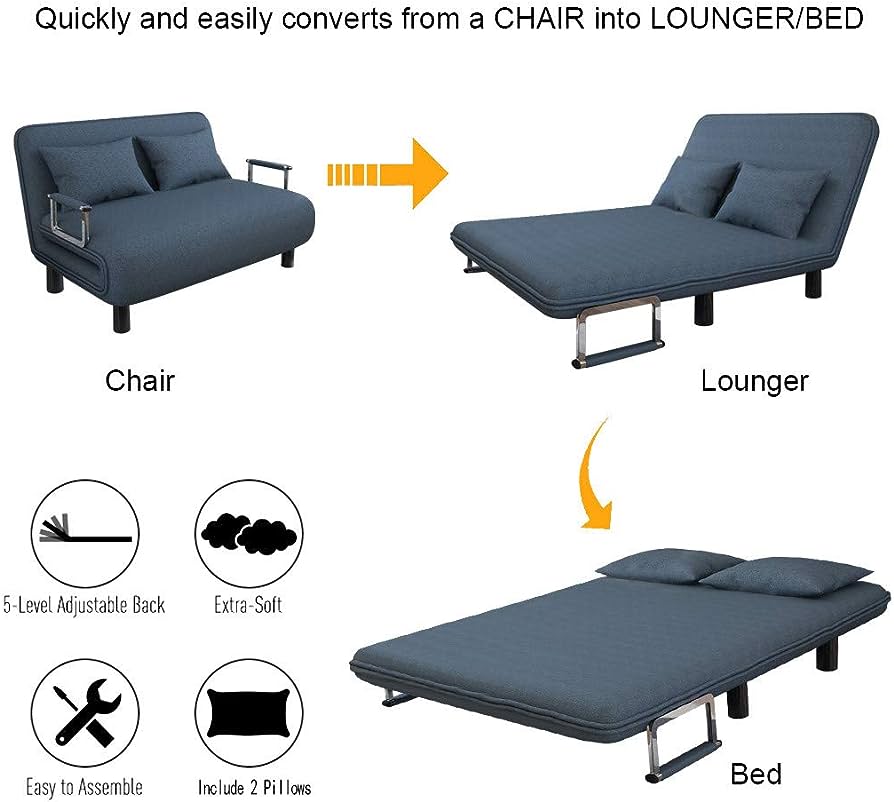 This sofa is dedicated to providing elegant designs along with smart & space-saving furniture. This 3-in-1 Storage Sofa gives you the functionality of a Bed, Sofa, and storage space all in one.
So, if you are looking to save your space while also looking stylish and not investing more in furniture, this option is best for you. This sofa is easily movable, provides you with an armrest, a table with 2 chairs which you can take out as per your wish.
This sofa can be converted into a table, chair, large Storage beneath it, a half-folded one to lay down & even a fully opened soft bed. That sounds pretty cool!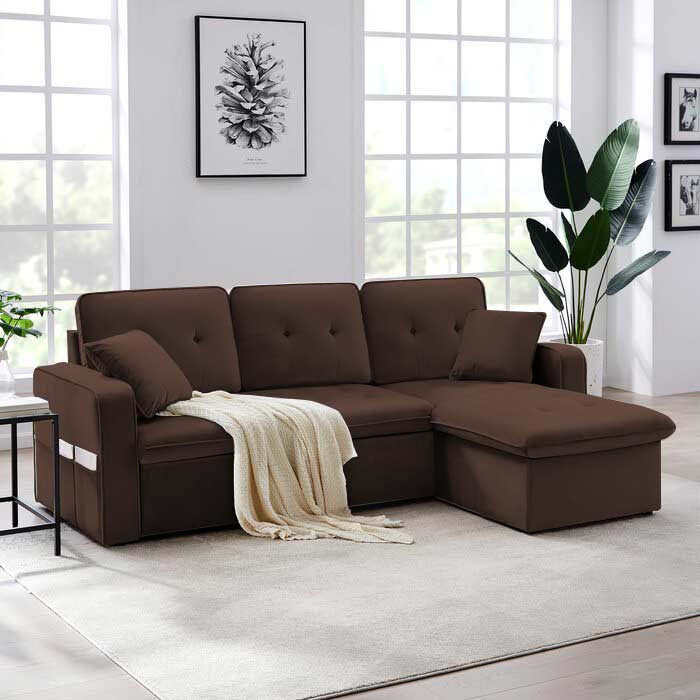 This Sofa offers you a premium fabric with Storage & easily convertible bed. You can get laminated Storage along with an easy pull-out sofa cum bed mechanism. Also, you will get comfortable handrest & headrests & cup holders.
The material of the sofa is of high density & quality, never letting you disappoint. You can even order the sofa with the foam you wish & the color/fabric you wish. There are a variety of options available for you, be it design, fabric, or color.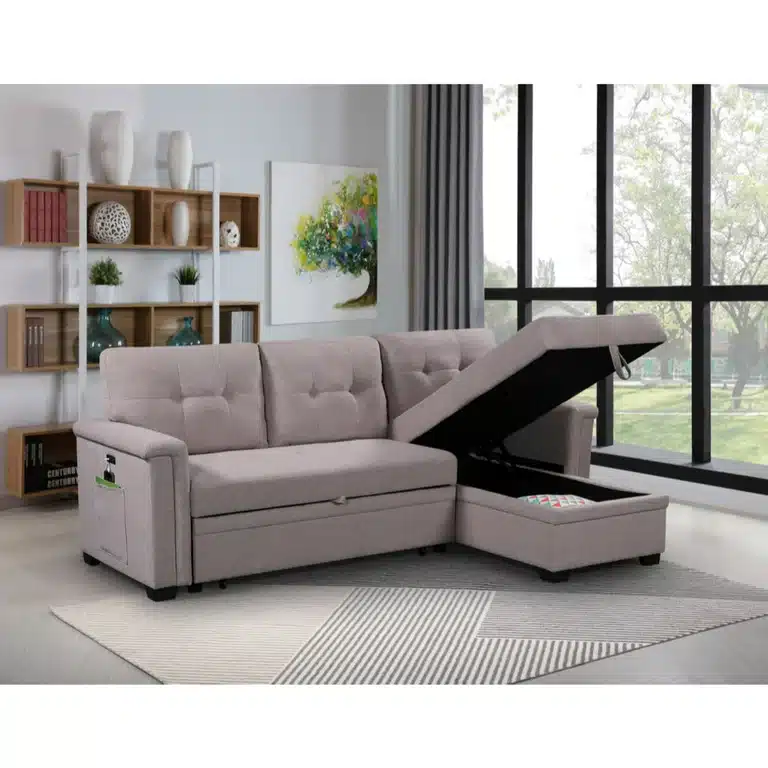 This multi-functional sofa gives you a bed that is nearly Queen-sized, along with a reversible chaise giving you tons of Storage for pillows, blankets & much more! You can easily make a bed or tuck it all away within a matter of minutes.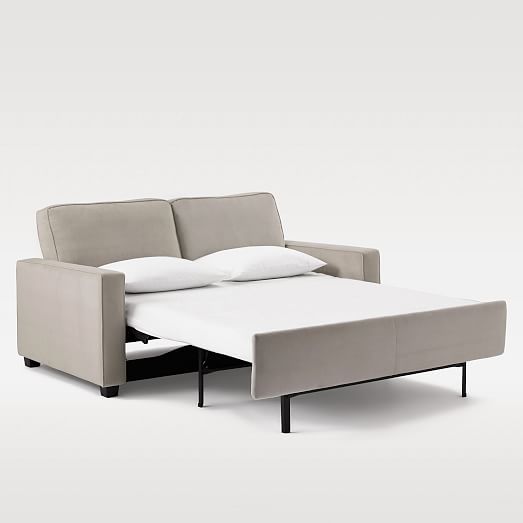 This sofa is around 9.5 ft long & can also be converted to a full-size mattress for visitors. The chair, by lifting up, gives a Storage space that gives you plenty to store a lot of things.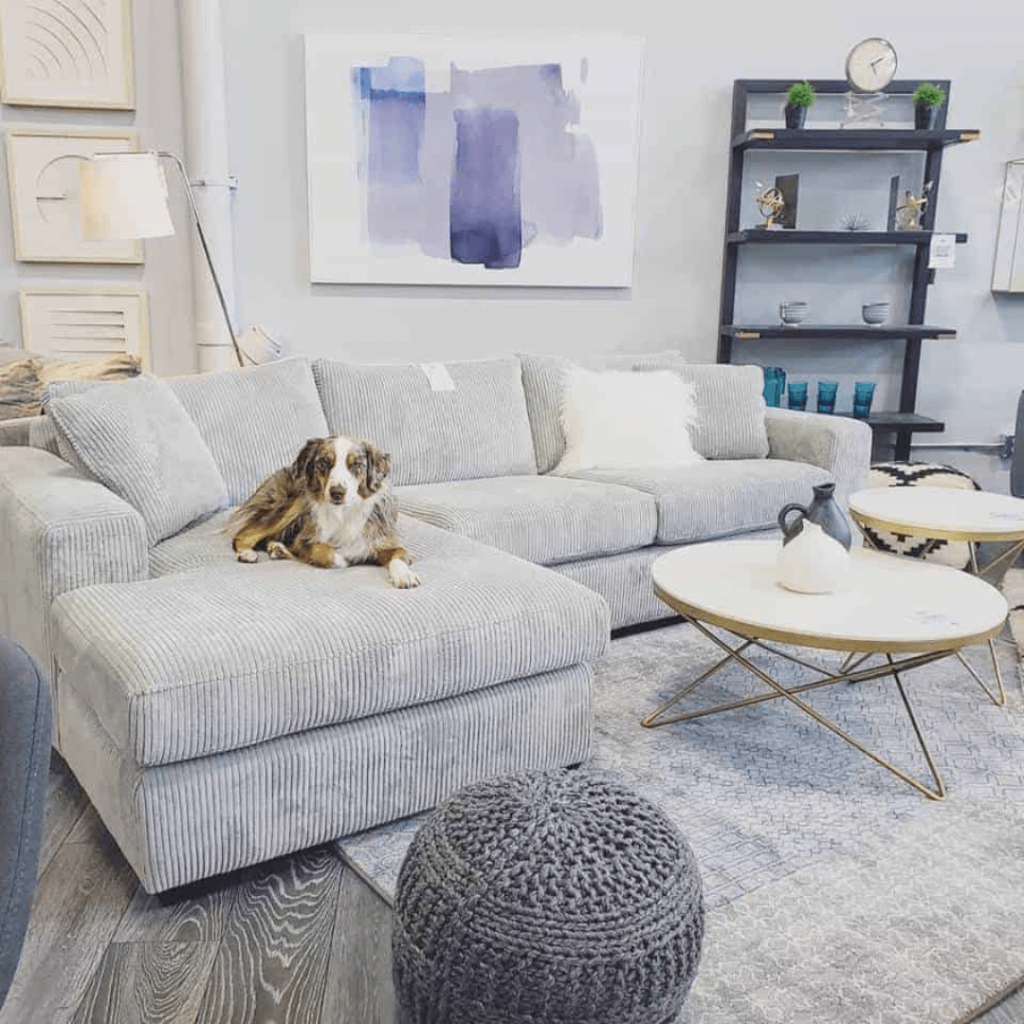 The best Sofa Bed with Storage, Headrests, and extra Seating. Adjustable beds have become very demanding & popular in the past recent years for obvious reasons. Q Living Furniture offers you a customizable sofa with adjustable head, foot & bed arrangements giving you a convenient workspace & living space.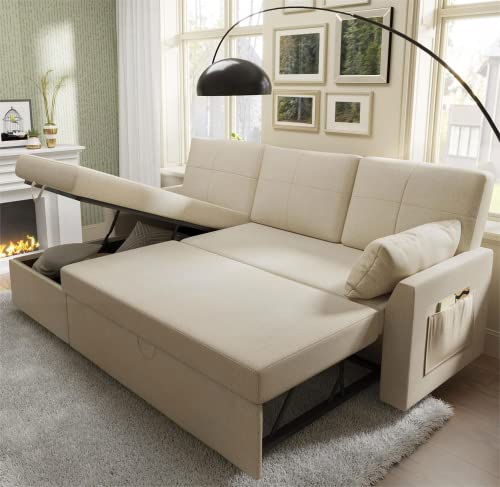 This offers you a modern convertible tufted sleeper Sofa with a storage chaise for your living room. This sofa too offers you a pull-out bed, couch & seats. It has high-density 28D foam with selected sinuous spring, which has hidden Storage space, a comfortable layout & skin-friendly chenille fabric. Easily available online & nearby stores like Walmart, Amazon, and IKEA.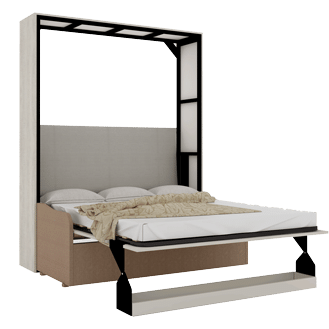 Providing an L Type Sofa with a lounger serving multipurpose of coverability in bed within a blink of an eye. In a fraction of a second, you can roll out the extra bed section making it a cozy & comfy bed. Hydraulically uplift – able chaise provides immense Storage.

8. Serta Palisades Sectional Sofa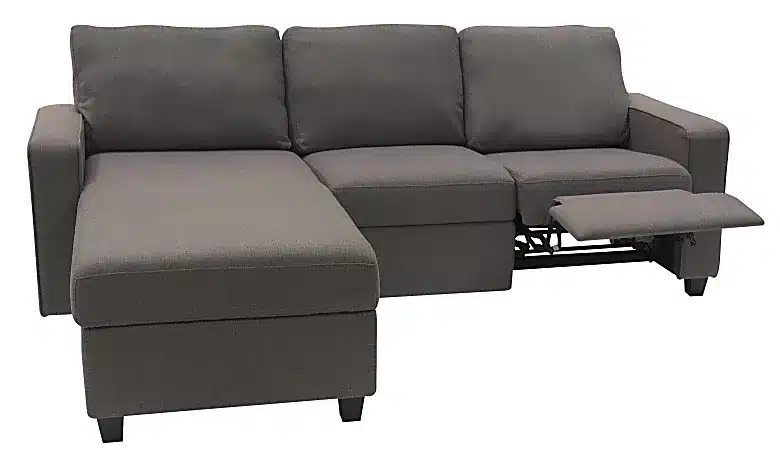 Sectional sofas give you multiple uses, from sitting in large groups or getting a comfortable couch to lie down. These sofas utilize space that would otherwise be wasted optimizing your space.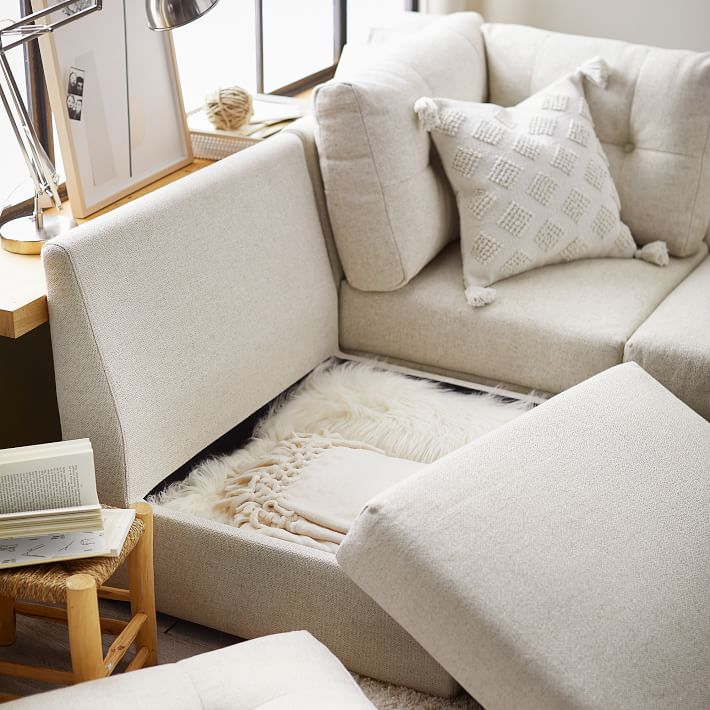 These elegant sofas give tufted cushions & a sophisticated look, making a perfect one for watching movies & storing kinds of stuff. These storage spaces are like hidden gems of storage. By looking at them for the first time, no one could make it out that these sofas, other than just serving as a beautiful decor piece to your living, can also store a ton of your items.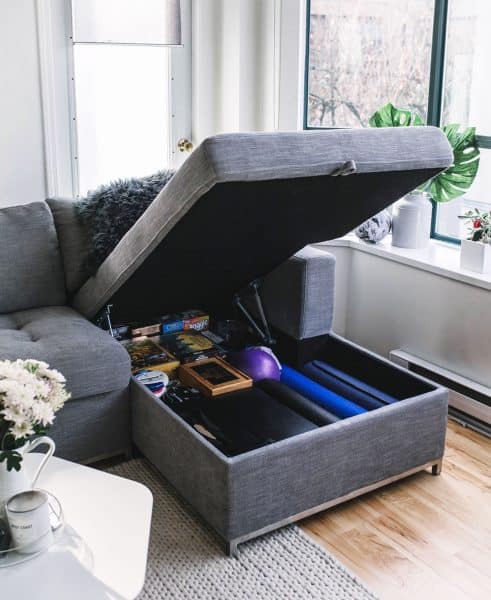 It offers features of durable fabric with an easy-flip seat & back cushions. You don't have to worry about uninvited guests or wanting to sleep in front of the TV; get all of these by getting such Storage sofas in your home. SOMA Sofa bed features a dreamy memory foam mattress.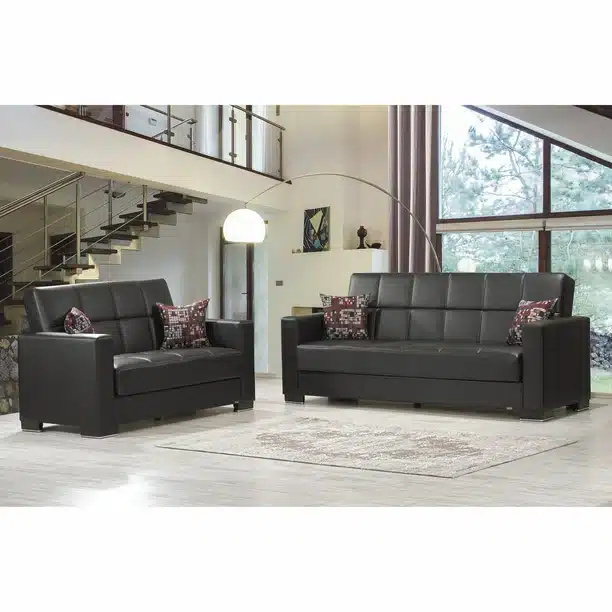 These sofas offer features of durability & hidden Storage space that can be easily lifted with the touch of a hand & convertible sleeper sofa lets you live large in small rooms & demands minimum maintenance in minutes.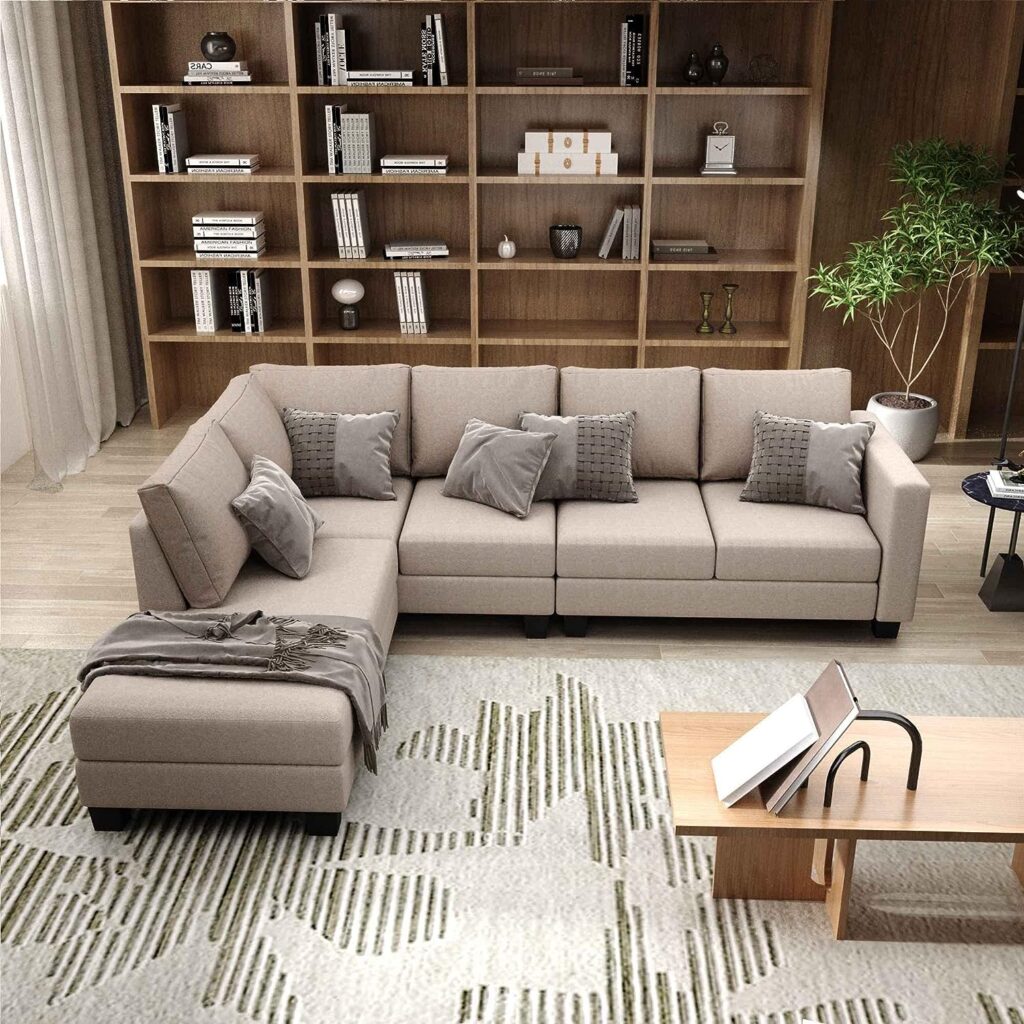 This sectional sofa provides you pull-out bed and storage space with convertible functionalities with a chaise longue with 2 cup holders & side pockets. Offering Storage space, pull-out bed, comfy couch & pleasant sofa all in one.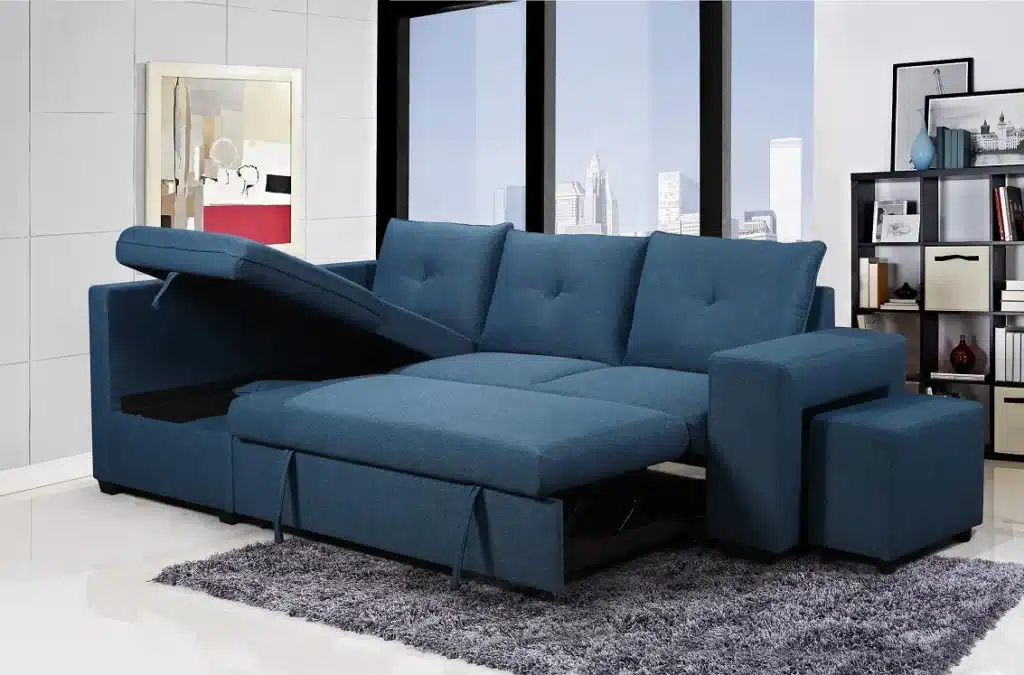 Offering an array of gently used & vintage looks, this Storage sofa is space-saving with features like a big arm, a chaise with Storage & seater with a pull-out bed. This space-saving storage sofa is your go-to option.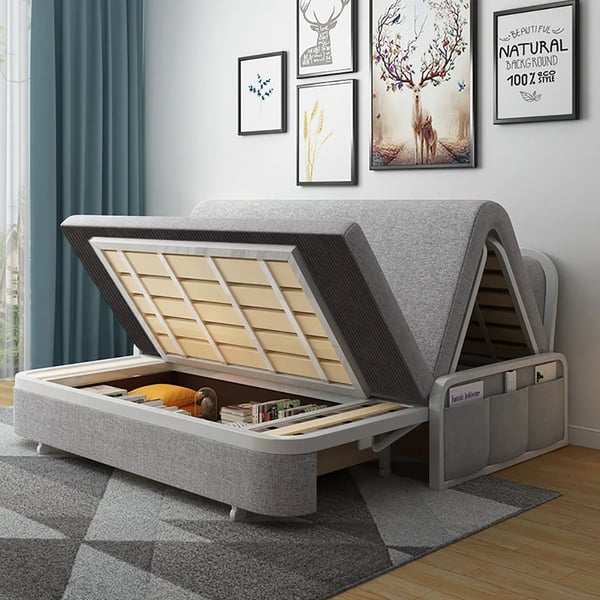 It is very easy to change from sofa to bed or daybed with Storage drawers that are hidden under the sofa giving extra space for you.
Hence, Sofas with Storage are popular for a reason.
Well, now that you have a perfect list of storage sofas, it would be best to quickly glance over a few of the advantages you get by investing in these storage sofas.
Advantages of Buying a Storage Sofa
Nowadays, be it at Companies or at Home, people look forward to the best utilisation of their resources. And apart from that, for homes with minimal and small spaces, we tend to manage the best & also want to look stylish.
So, you couldn't ask for more if you're getting multiple functionalities all in one. Sofa with storage gives a lot of advantages such as:
Minimal & Best Look: With multiple functionalities, you can keep the look of your house minimal & pleasing. These sofas will give the best look for couches during the daytime and will be your comfy bed during the night time, offering a lot of Storage spaces beneath it.
Convenient & easy to access: These convertible sofas are easy to use, flip, and bend. You can store things and access them easily. Moreover, you can also flip it into tables, armrests, chairs, or beds at your convenience.
Optimizing Space: One of the prime uses of these Sofas is to optimize your space & utilize it in a better way. These sofas give you good Storage space especially beneficial for small apartments.
Aesthetics, Stylish & Comfy: While deciding on your furniture, you obviously don't want to miss out on aesthetics. These sofas with Storage come in multiple varieties, designs & colors, moreover providing the best fabric & comfort you need.
Flexibility: These sofas are of utmost flexibility in their functions. Be it in any room or in any mode that you want to keep. These sofas are flexible in their own way.
Clutter reduction: We all know that there are not one or two but hundreds of things in our living room or bed. Some of which are unnecessary yet necessary. You don't want to showcase it, yet you want it to be there. Also, you don't want to keep it far from your touch. So, what can be better than using such
Easy maintenance: These sofas don't require much of your attention to clean & maintain. These sofas have good fabric, which makes them long-lasting & you can easily clean them from time to time whenever you wish.
Organized Living: Do you, too, have OCD for cleaning things? Or do you, too, clean up the space before working? Hang on! With a Storage sofa, you don't need to worry about the mess!
In a Nutshell
Sofas with Storage offers multiple benefits of its own that help you to use your spaces in an efficient way without worrying about comfort & appearance. Whether you want to plan for a movie night, want extra space for last-minute guests, or want all the chairs & tables at your place without occupying much space, these Storage sofas have the answer to it all!
Store your things without showcasing them, optimize your space, make your living room free from clutter & mess, and convert it into a bed at night; to get it all at once, get yourself a cool & comfy Storage sofa!