The best way to expand your living area without taking up a lot of floor space is by using storage sofas. When you have visitors over and need a place for them to sleep, they may also come in quite handy. Effective storage solutions are becoming more and more crucial in today's modern houses.
Functionality is important when it comes to furniture, especially in smaller areas. A storage-equipped sofa may completely transform your living space by giving you an elegant and useful way to maintain order. Purchasing a storage sofa or sectional may help you make the most of your living area, whether you require extra room to keep blankets, cushions, books, or other household goods. We will be looking at some of the top options on the market in this article.
But before we begin with the list of the top options for storage sofas, it is important to understand the type of storage sofas that are available in the market.
It would help you in deciding what type of sofa you want, and while you go through the list, you can pick those sofas which best describe the type of sofa you need.
Types of Storage Sofas
You can select a storage sofa that suits your demands and style because there are so many various types of storage sofas available. Popular choices include the following.
Sectional Sofas: Use sectional sofas to make the most of your available space. They frequently contain many storage compartments and may be arranged in a number of ways to accommodate your area.
Chaise Lounge Sofas: If you want more seating and storage, chaise lounge sofas are a fantastic choice. The chaise sofas have a huge storage area and may be utilized as a bed for visitors.
Pull-Out Sofas: If you need a sofa that can also transform into a bed, then pull-out sofas are a fantastic choice. They are frequently quite comfortable and, when required, are simple to transform into beds.
Storage Ottomans: Your living space may benefit from additional seating and storage thanks to storage Ottomans. They may serve as a place to put your feet up, a coffee table, or a place to store toys, pillows, and blankets.
Other Storage Sofa Models
In addition to the choices already stated, a variety of storage sofa models are also offered to suit various tastes and practical requirements. For instance, sleeper sofas give the ease of a pull-out bed while also offering storage room for sheets or pillows. These sofas are ideal for providing overnight visitors with a room without sacrificing it during the day.
Another popular option is the convertible sofa, which can be adjusted in a variety of ways to meet different seating and storage needs. These sofas frequently include movable armrests or backs that may be adjusted to provide a comfortable seating posture or to disclose hidden storage spaces.
Loveseat sofas with storage are a great option for anyone looking for a more compact alternative. These smaller sofas are perfect for flats or cozy living areas where maximizing storage is important since these sofas frequently have storage compartments beneath the seat or in the arm sets. It helps in making the most of the space and helps in keeping things while also ensuring your living area looks clean and elegant.
Further, some storage sofas include built-in shelves or cubbies that you may use to display accessories or keep books, magazines, papers, or media devices conveniently close at hand. These choices combine utility with style, making them a popular alternative for people who place significance on both beauty and usefulness.
To make sure your storage sofa matches your existing decor, it's crucial to take into account the overall design, materials, and color. With the wide selection of storage sofas on the market, you may find one that best meets your needs and improves the functioning of your living room, whether you value adaptability, comfort, or space optimization.
As we go down the list, ensure to keep some of the factors like the style of your house and the space of your living room into notice so that it would become easy for you to choose among the top picks for storage sofas.
Top Storage Sofas Available in the Market
Below is a list of a few of the top storage sofas available in the market currently. All these storage sofas have a unique feature of their own and can be chosen based on your suitability.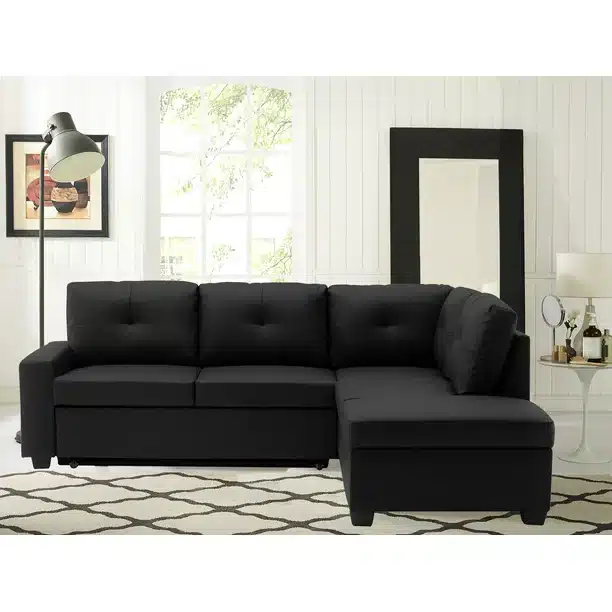 The Serta Tribeca Loveseat sofa by Lifestyle Solutions is yet another example of unique and innovative furniture designs. In addition to offering plenty of seating arrangements, this elegant and functional sectional also has concealed storage in the chaise area. To keep your living area clear of clutter and chaos, you may store extra cushions, blankets, or board games in the storage space. In short, the Tribeca is a loveseat sofa with a pullout sleeper and chaise with storage all-in-one designed with functionality and comfort in mind.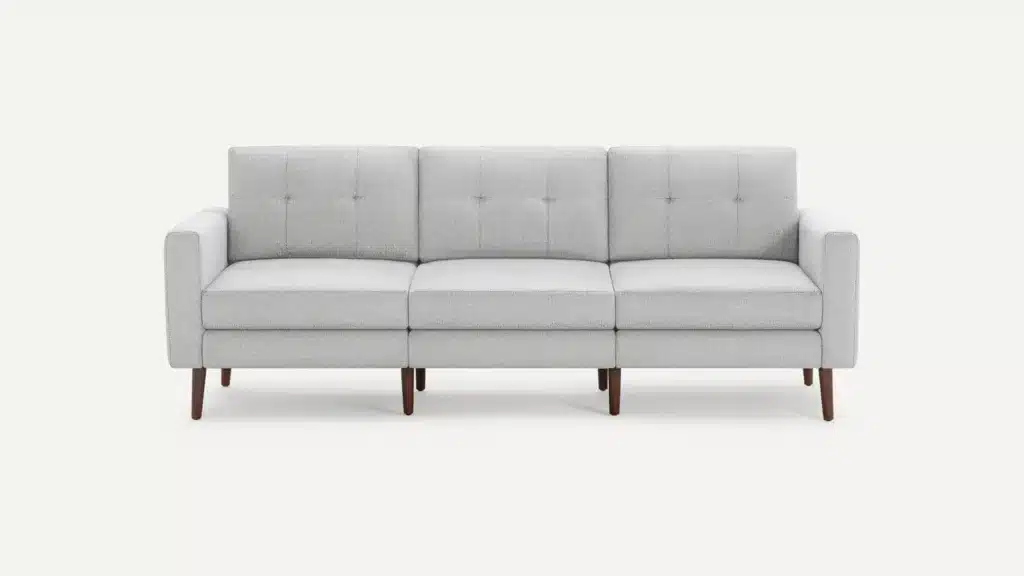 The Burrow Nomad Sofa delivers the ideal mix of convenience, elegance, and comfort. It has a modular design that enables you to adjust it to fit your needs and available space. This sofa stands out because of its skillfully hidden storage space placed beneath the chaise. It's a great option for people who need more storage in their living space because the storage space is large enough to hold bulkier stuff.
The Joybird Eliot Sleeper Sectional is the perfect option if you are searching for a storage solution that also functions as a sleeping sofa. In simpler terms, a sofa that transforms into a bed. This sectional sofa includes concealed storage within its chaise part in addition to comfy sitting options. You can quickly convert your living area into a guest room by placing additional bedding or pillows in the storage compartment.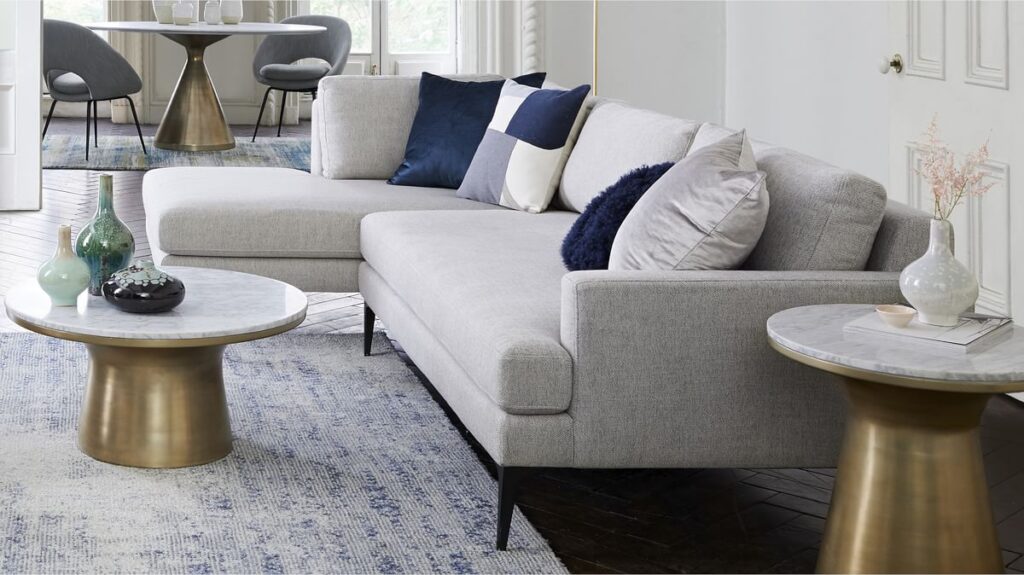 A stylish and modern alternative that mixes design and effectiveness is the West Elm Andes Terminal Chaise Sectional. With its reversible chaise and hidden storage, this sofa offers you a handy place to tuck away your items. For individuals who appreciate both beauty and functionality, the storage compartment is a great choice because it is spacious and simple to reach.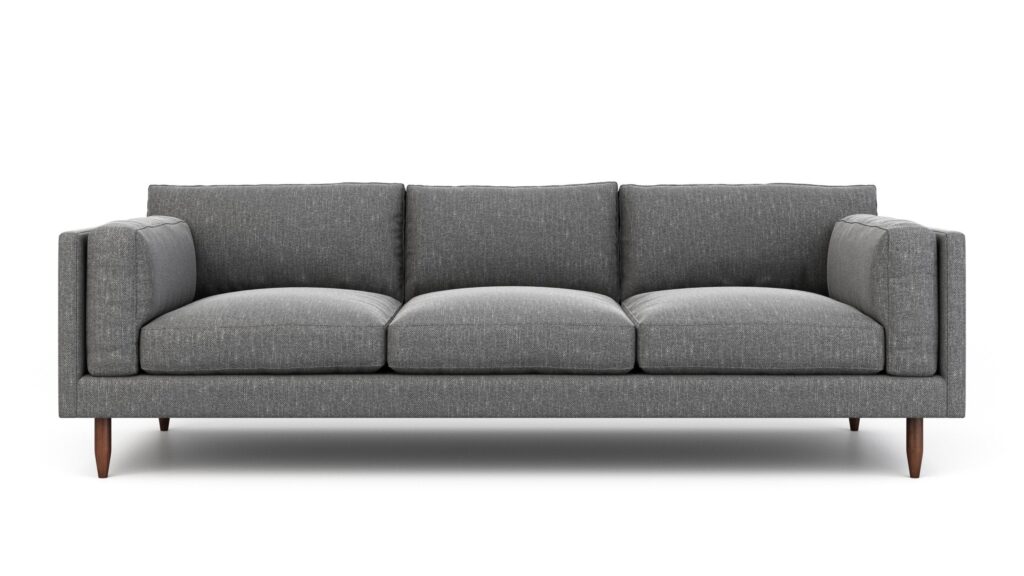 The BenchMade Modern Skinny Fat Sofa is a space-saving but useful option for individuals with a small home. This sofa includes hidden storage behind its seat cushions, allowing you to make the most of every square inch of your living area despite its sleek appearance. It is a flexible alternative for different storage needs since the storage compartment is perfect for smaller items like remotes, controls, periodicals, or even shoes.
It is an attractive choice if you desire a standalone storage option that matches your current seating arrangement. This stylish ottoman has a top that can be removed to expose a large storage area. It may serve as a footrest, extra sitting, or with the addition of a tray, even a coffee table. The ottoman is a well-liked option for individuals looking for versatile furniture due to its adaptability and plenty of space.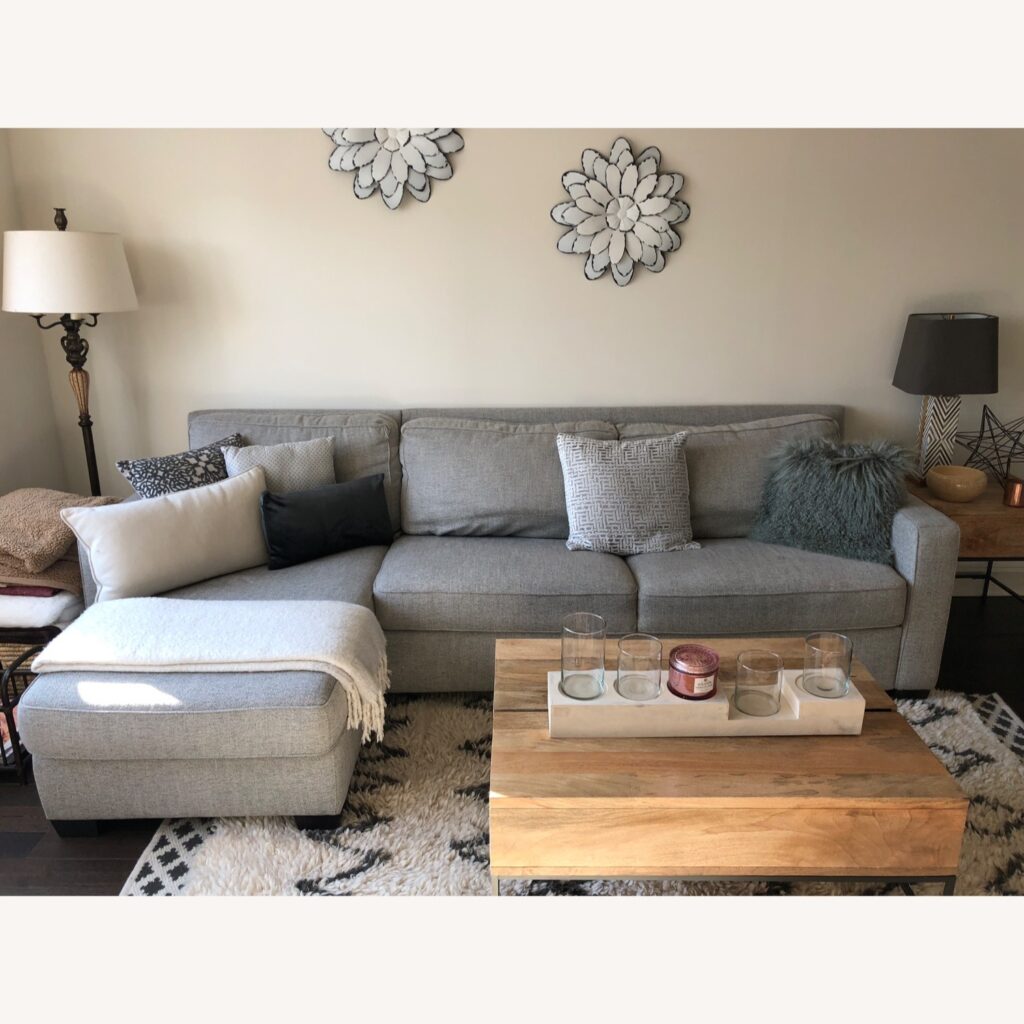 Small areas are a fantastic fit for the West Elm Henry Sleeper sectional sofa. It has a chaise sofa with a secret storage space that opens up. The sofa is also offered in a selection of colors and fabrics. For individuals who want more seating and storage, this sectional sofa is a fantastic choice. It has a chaise sofa that hides a storage space and can be made into a bed. It can be transformed into a bed, saving you a lot of space.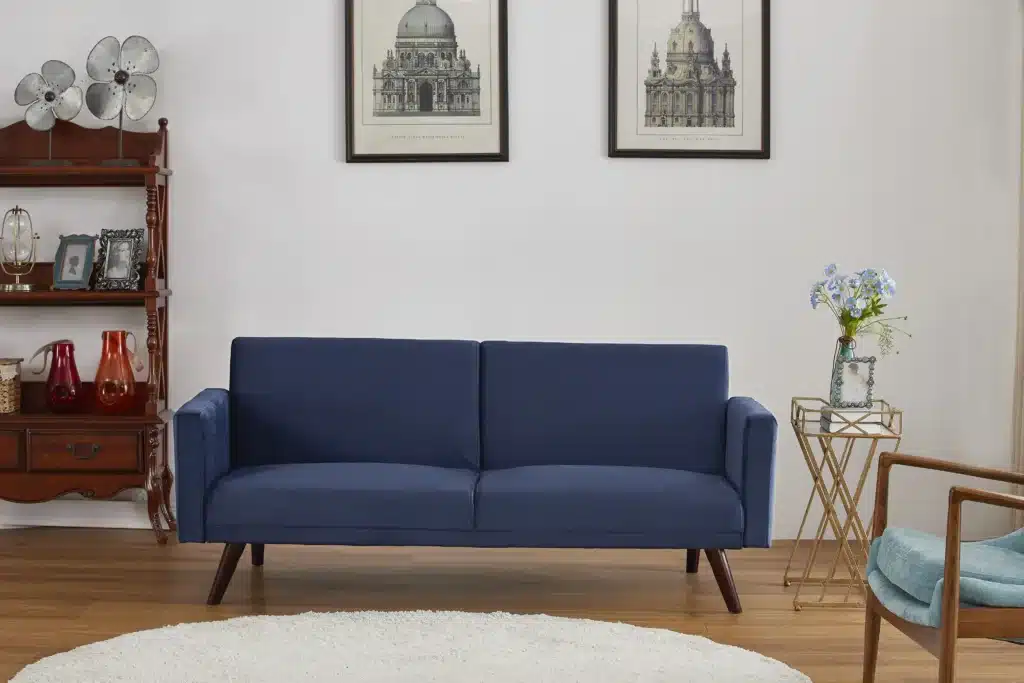 Although this sofa has a somewhat more classic and traditional look, it still offers a tonne of storage for something that's hidden in the sofa. This sofa can easily accommodate two people sleeping on the sofa's pull-out sleeper. In simple, this sofa can transform into a bed. Additionally, it comes in a selection of velvet materials.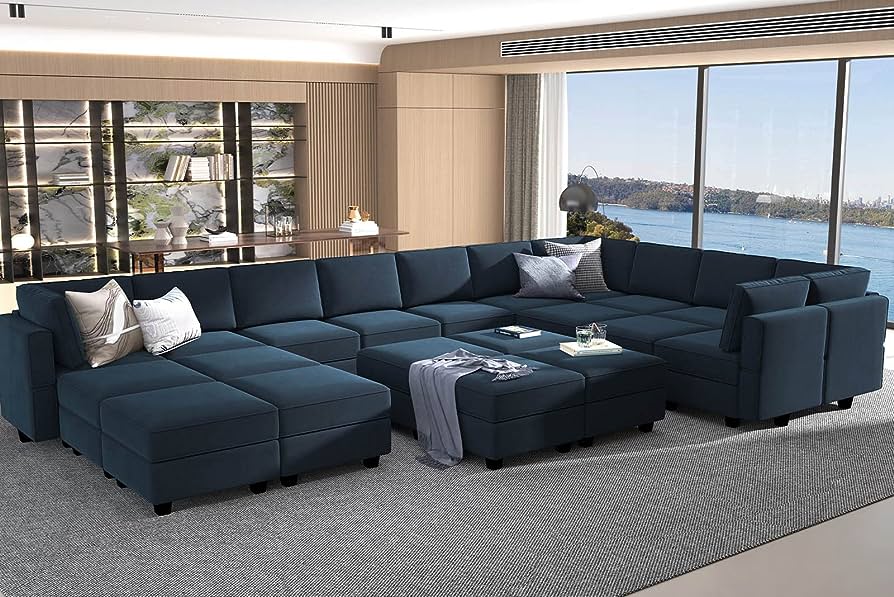 For individuals who want a great deal of flexibility, this is a fantastic choice. This sofa includes multiple storage areas and can be arranged or configured in a number of ways. Additionally, it comes in a wide range of materials and colors.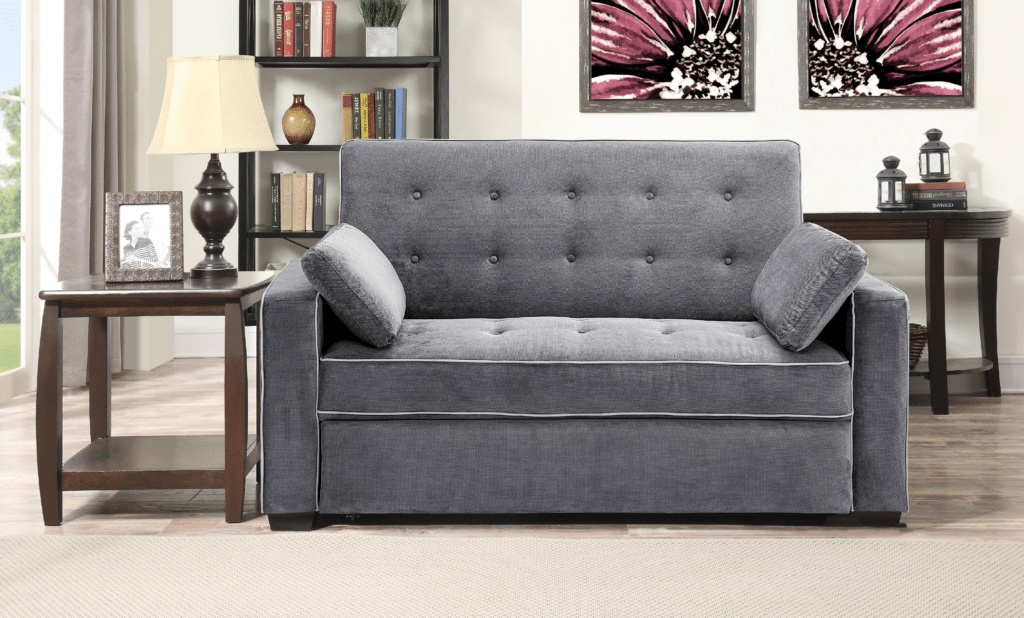 For those looking for a fashionable, stylish, and comfy sofa with storage is a perfect choice. The sofa comes in a wide variety of range of materials and colors. On top of it, it has a pull-out sleeper feature that transforms the sofa into a bed, and it can easily accommodate two people.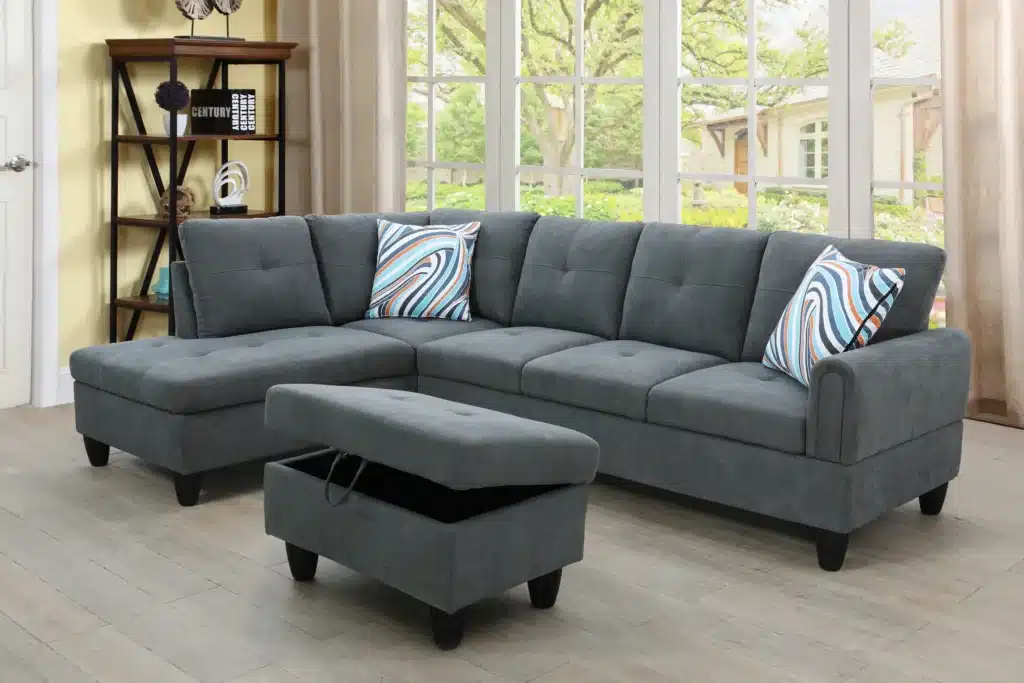 If you are looking for a big, comfy sofa with storage, then this is a terrific choice. The sofa comes in a wide range of materials and colors and has a chaise lounge that unfolds to showcase the hidden storage space that comes with it.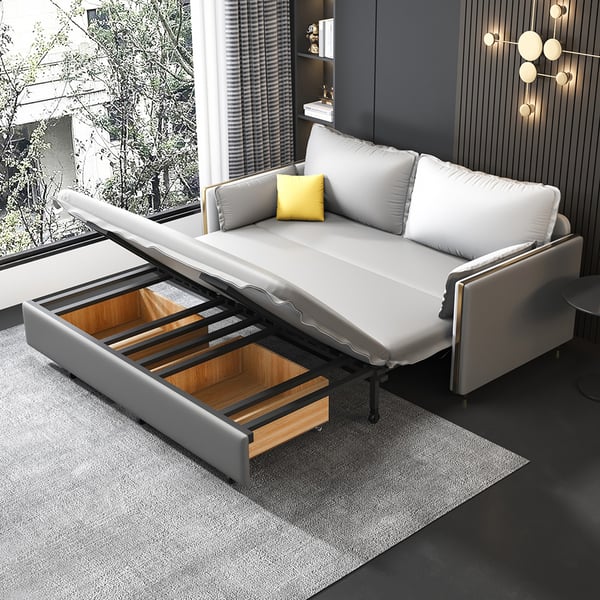 If you are looking for a modern, fashionable, stylish sofa with storage, this is a perfect choice. The sofa comes in a wide variety of materials and colors. It also has a pull-out sleeper feature which transforms the sofa into a bed that can easily fit two people.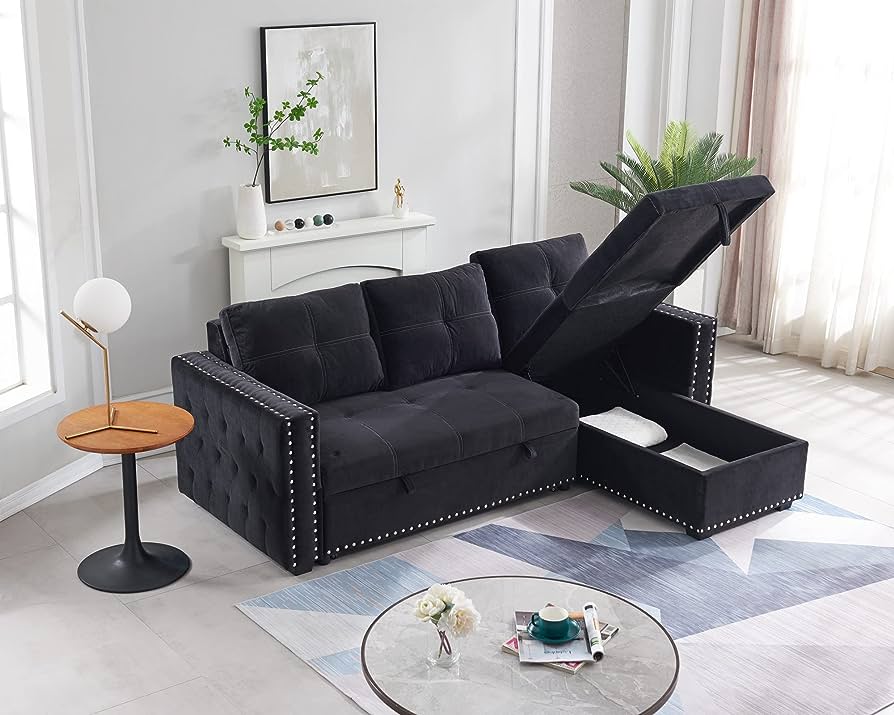 For those looking for a reversible sofa with storage, consider this one. The sofa features many storage spaces and can be turned over to show a new fabric. Additionally, it comes in a wide variety of materials and colors.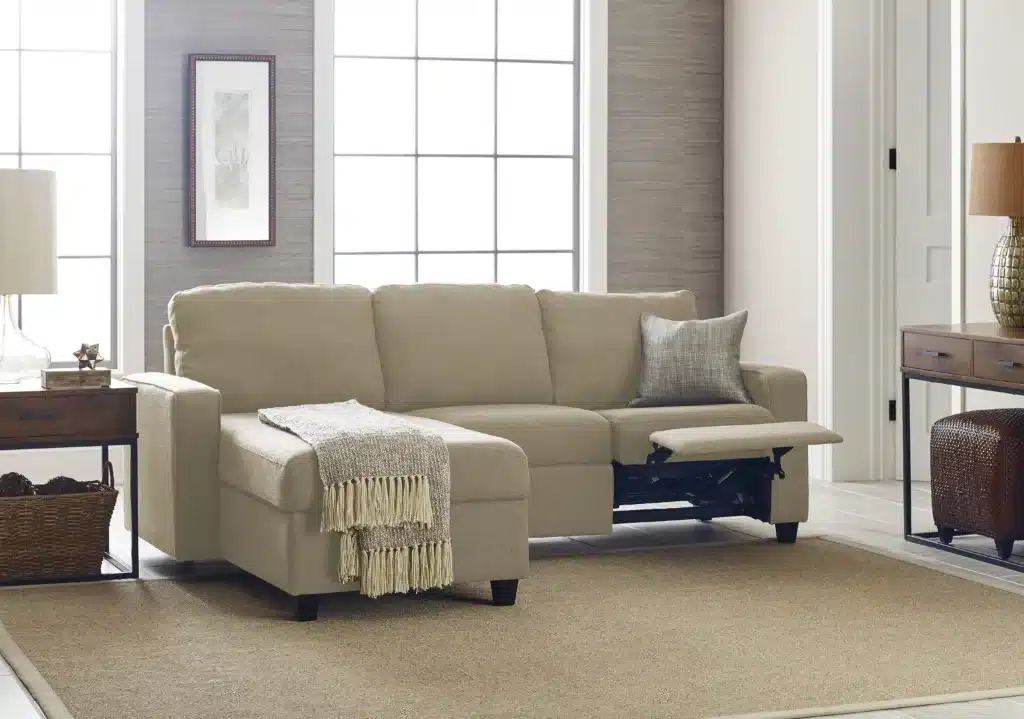 Another excellent alternative for people who want additional seating and storage is this one. It can be transformed into a bed and features several drawers and storage spaces. It comes in several colors and gives a very elegant and clean look to the area while also being able to store multiple items.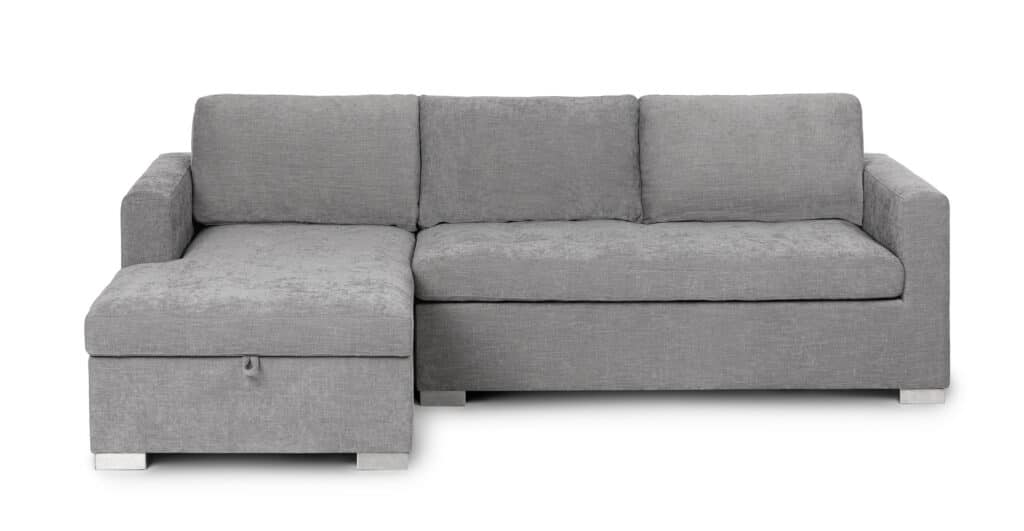 This is a beautiful and modern choice that also provides plenty of storage space. It has several drawers and storage spaces and can be easily transformed into a bed, helping you save plenty of space and only use it when required.
Factors to Consider While Choosing a Storage Sofa
There are a few things that you want to keep in mind when you are choosing a storage sofa.
Before you go sofa shopping, ensure that you carefully measure the dimensions of your living room so you can know what size sofa would fit.
Since storage sofas come in a range of designs, pick one that will go well with the other pieces of furniture in your room.
Some storage sofas include drawers, while others have concealed storage. Select the storage option that best meets your needs.
Storage sofas may cost anything between a few hundred and several thousand dollars. Before you go for the storage sofa shopping, set a budget to prevent yourself from overspending. Try to stick to your budget and view all possible options. You'll surely find something that would suit you and your budget perfectly.
You'll be ready to begin looking for the ideal storage sofas for your house once you have taken these factors into consideration. Here are some of the top storage sofas available in the market at the moment.
These are only a handful of the fantastic storage sofas available today. You are likely to locate the ideal storage sofa for your needs with the wide variety on the market. Spend some time evaluating your opinions to get the ideal sofa for you. Consider all the factors stated at the beginning of the article, as it will help you in deciding the best storage sofa you require based on your needs and your factors.
Conclusion
There are several great alternatives for sofas with storage that can be chosen to fit a variety of tastes and needs. The sectional and sofas featured in this post combine comfort and usefulness to keep your living space tidy and organized. When choosing the ideal sofa with storage for your house, keep things like size, storage capacity, and overall style in mind.
You may discover a piece of furniture that not only satisfies your storage needs but also improves the overall look of your living area by using these top suggestions.