Are you remodeling your bathroom and want to give it a dramatic touch? Black bathroom tiles can add depth to your bathroom and give it a modern aesthetic. By using the black subway tile, you can give your bathroom a spa-like feel and a sense of relaxation and calm that other parts of your home might not provide.
One of the main advantages of installing black subway tile in your bathroom is that it gives a classic appearance and never looks outdated. It can also be a good option for people who have gotten bored of the white and neutral tiles and want to try something else. Regardless of whether your bathroom is big or small, black subway tiles look good everywhere and add a unique charm to your spaces.
They are also easy to maintain, making them ideal for high-traffic areas like bathrooms. You can also combine black and white subway tiles to create a visual contrast and make your bathroom feel more elegant.
Reasons Why Black Subway Tiles are Being Used in the Bathroom
Let's take a look at the four main reasons why black subway tiles are the preferred choice of homeowners and designers to enhance the visual appeal of their bathrooms.
1. Makes the Bathroom Appear Larger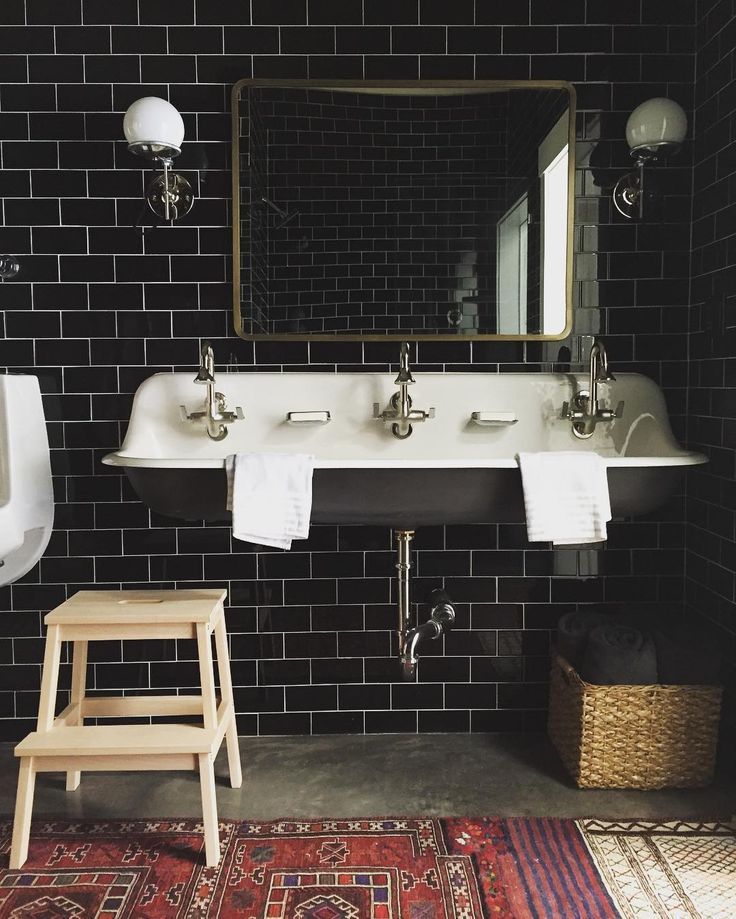 Do you want to give a larger appearance to your compact bathroom? Black bathroom tiles can be used to give the illusion that your bathroom is much bigger than its actual size. Choose large black subway tiles to make your small space feel more expansive. Larger tiles reflect more light making the bathroom brighter and giving the illusion of greater depth. If you use small black subway tiles, it will make your bathroom look crowded and busy.
Another tip when choosing black subway tiles is to go for matte finishes. Don't incorporate tiles with glossy finishes in your bathroom, as they tend to reflect light in one direction making your space look smaller than it is. By choosing a matte finish black subway tiles, you can give your bathroom a sense of spaciousness as matte finish tiles diffuse light better.
When you go for black subway tile in your bathroom, keep the flooring light in color to balance the design elements and ensure that your bathroom doesn't look overly dramatic.
2. Easy to Clean and Maintain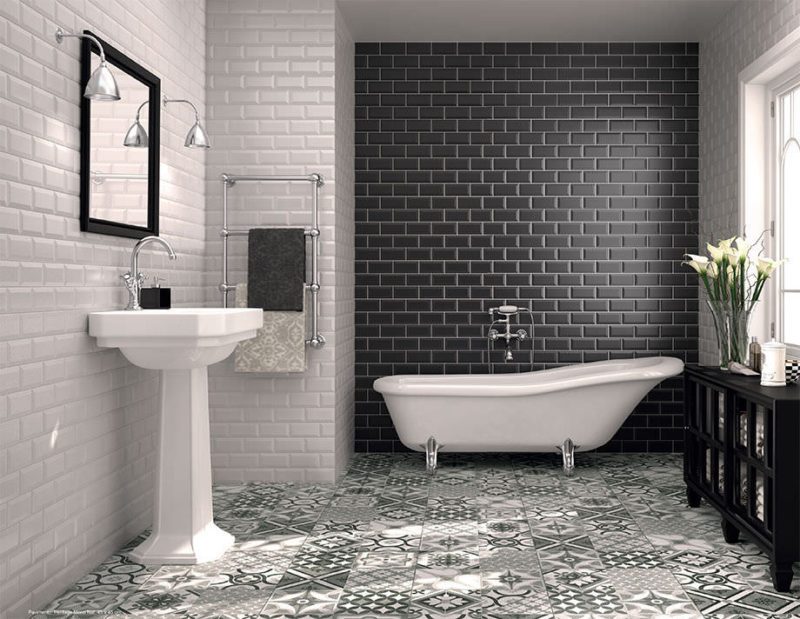 Another advantage of using black subway tiles in your bathroom is that they are easy to clean and maintain. They resist moisture, scratches, and humidity, making them the perfect addition to bathrooms. Unlike light-colored tiles, they don't show off grime and dirt, so your bathroom will look neat and clean with minimal effort. If you are someone who puts in lots of effort to keep your bathroom clean, then black subway tiles can make your life easier as they are effective at hiding dirt.
By incorporating black subway tiles in your bathroom, you will not have to redesign your bathroom due to continuous issues with the tile. You can also use dark grout with black tiles to hide debris and dirt better in your bathroom.
If your bathroom has black tiles, you can clean them once a week to retain their elegance and allure. But while choosing black tiles, ensure that it matches the existing theme and decor of your bathroom.
3. Gives a High-End Look to Your Bathroom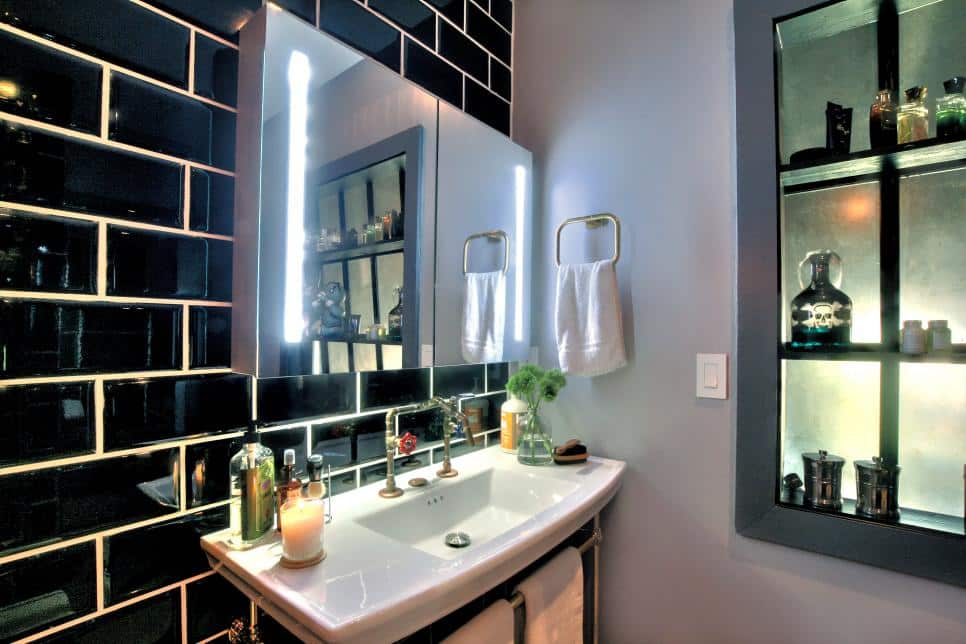 Black bathroom tiles can improve the look and feel of your bathroom and lift up dull spaces. Black is a timeless color choice that can give an appealing look to even bland spaces. If your bathroom is in need of some improvement or update, then you can create an interesting look with the help of black tiles. You can use the black tile on the floor, splash zone, or wall as per your preference.
You can also show some creativity by applying the subway tile. Instead of going for horizontal or vertical patterns, you can apply the tile in vertical rows, diagonal lines, herringbone, clean stacks, or basketweave patterns.
Choosing the right grout color is also important to achieve the look you want. You can use black grout to create a dramatic and seamless look and white grout to add contrast and make the black tiles stand out.
4. Can Be Used in a Variety of Settings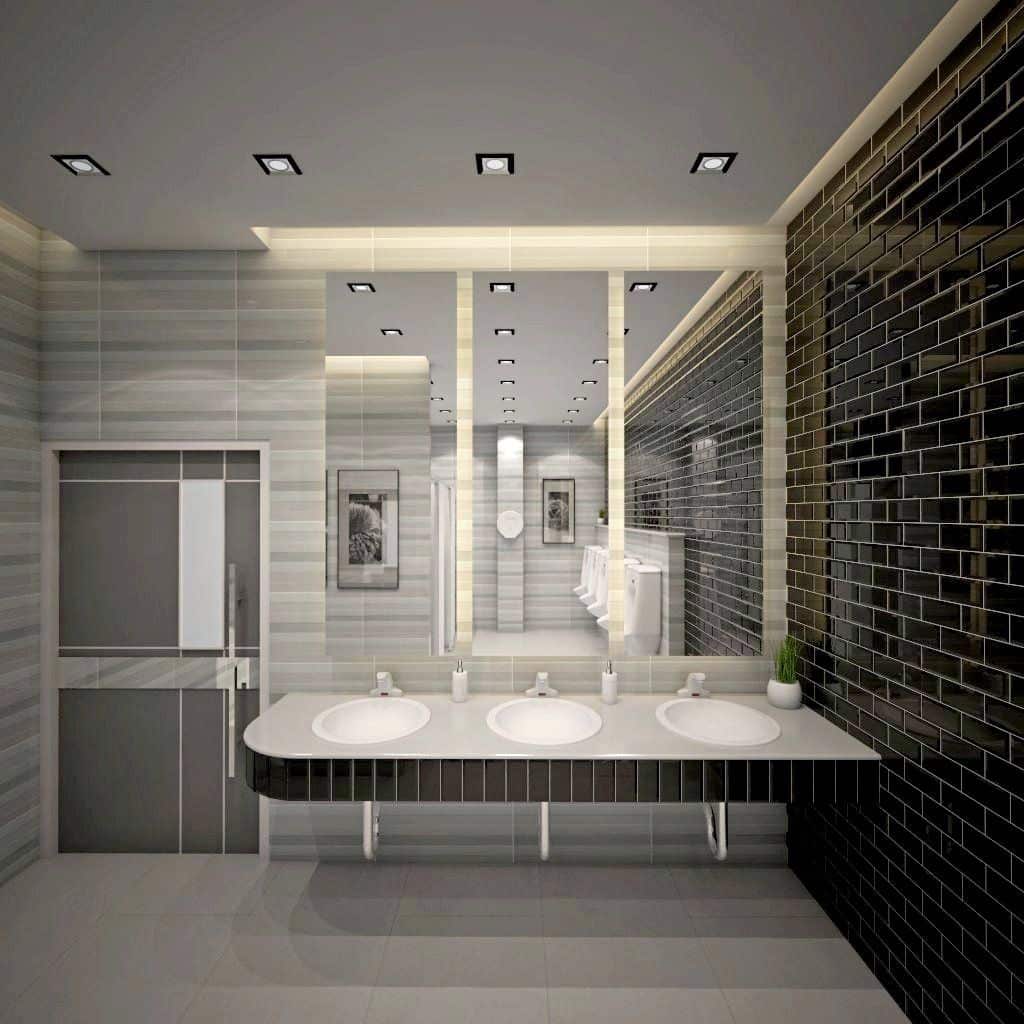 Whether your bathroom is small or big, black subway tiles can be incorporated into all types of settings. They are very versatile and can be used to create a traditional, classic, or modern feel. So whether you want to create a hotel-like grand bathroom or a bathing space that exudes a relaxing feel with the black subway tiles, you can create the look that you want. To create a modern look, place polished, large black subway tiles in an atypical pattern, like herringbone, diamond, or chevron.
For a classic or traditional feel, choose smaller black subway tiles in a glossy finish. You can also install tiny pieces of black subway tiles behind the wall mirror, shower, or bathtub to highlight specific areas.
Black subway tiles fit into any décor and go well with various metals, colors, and finishes. But the metal that looks perfect against black subway tile is brass. Check out the above picture wherein the brass on the light fixtures and mirror align with the matte black subway tile on the wall. You can even create contrast by installing black tiles on the wall and white subway tiles on the floor.
Bathroom Design Ideas with Black Subway Tiles
Depending on your design vision and preference, there are many interesting ways to incorporate black subway tile in your bathroom.
1. Soothe with Soft Colors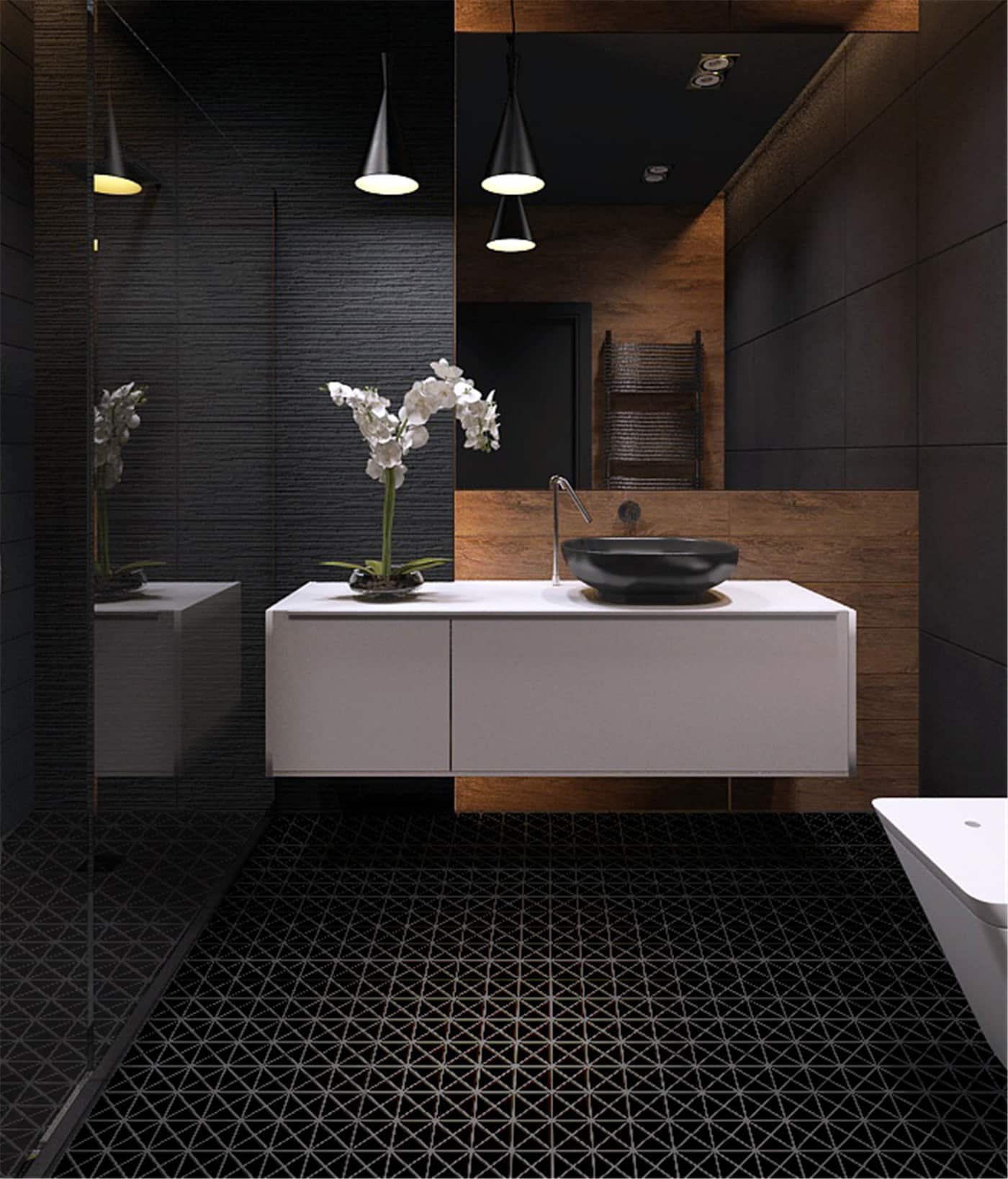 Many people don't want their bathroom to look bold and dramatic, and hence they don't go for black subway tiles. But you can tone down the look of your bathroom even if you install black subway tiles on your wall or floor. You'll have to incorporate soft colors in your bathroom for a toned-down look. You can do so by using accents like flowers, decorative objects, and art pieces.
This way, you will have a balance of dramatic and soothing hues in your bathroom. You can also use metal accents like brushed metal towel hooks or brass taps to give your bathroom a stylish look.
2. Introduce Texture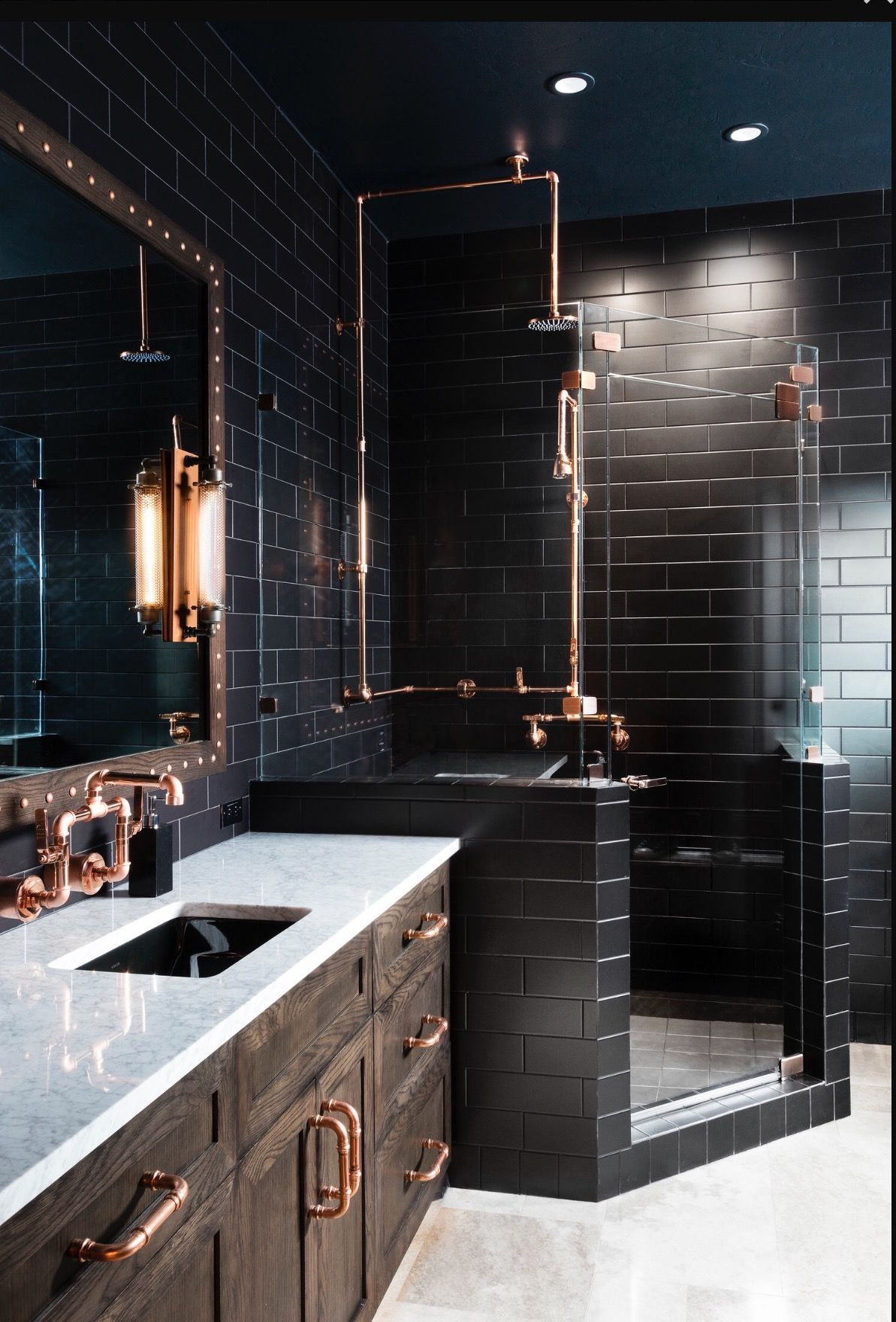 When incorporating black subway tile in your bathroom, you can go for different finishes to create the kind of look that you want. For example, you can introduce some texture to your bathroom by opting for handmade, rough-finish black tiles.
By doing this, you can give your bathroom a rustic and natural look. You can also give a textured look to your bathroom by using towel bars, toilet paper holders, towel rings, and other bathroom accessories having beautiful patterns. A bathroom faucet with a textured handle can also add interest to your bathroom with black subway tiles.
Depending on the layout of your bathroom, a door or shower curtain can also be a good idea to incorporate some kind of texture into your bathroom.
3. Play with Lighting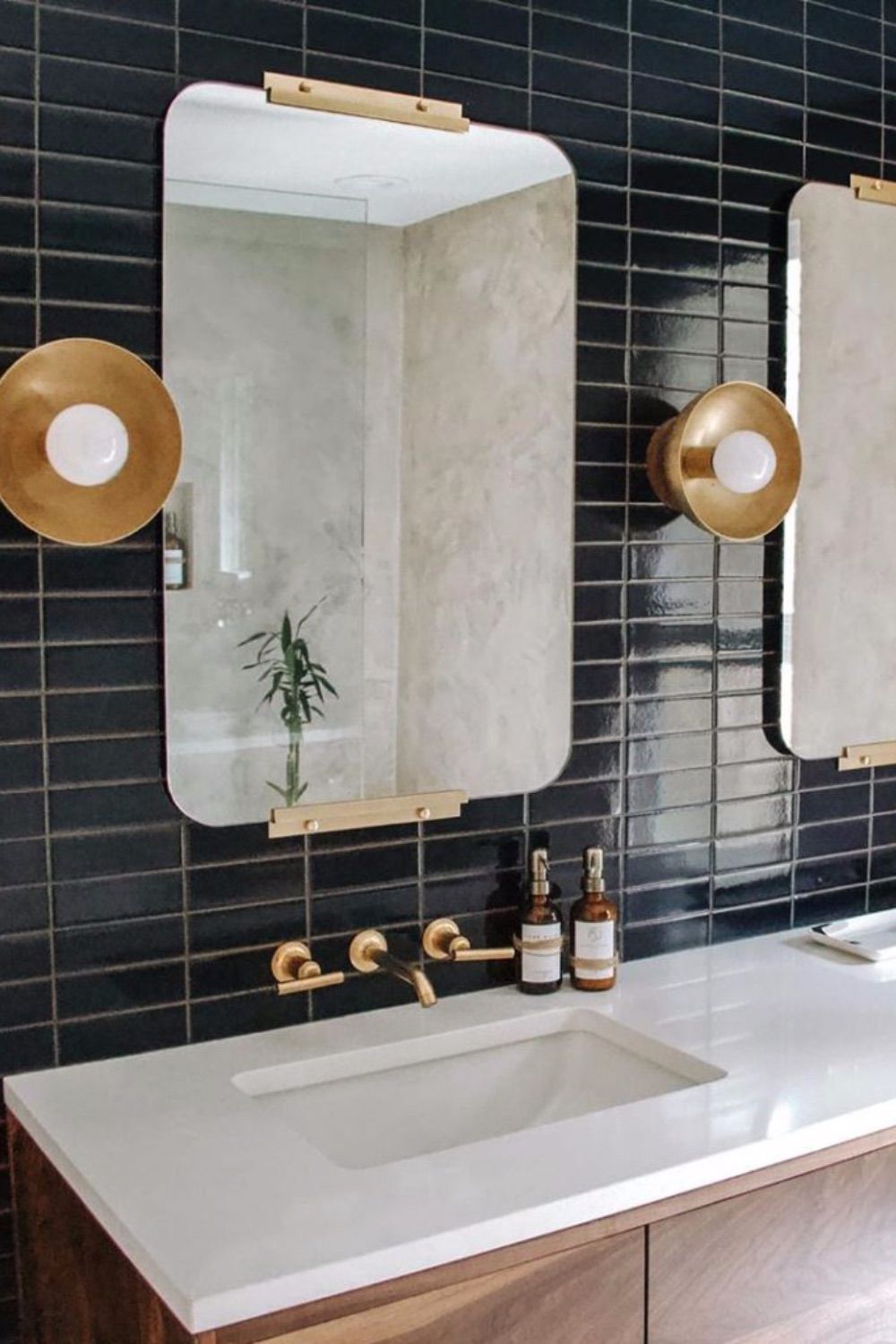 Lighting is one of the most important aspects that can make or break the look of dark bathrooms. Strong ambient lighting can be a wonderful way to prevent your black subway tiles and your bathroom from looking dull. Limited lighting can make certain tasks like shaving and applying mascara extremely difficult.
So invest in stunning light fixtures like sconces and chandeliers to elevate the look of your bathroom. If the bathroom doesn't have any natural light source, consider a layered lighting scheme combining accent and ambient lighting.
This will help you feel more energized while performing your morning rituals and avoid frustrating conditioner and shampoo mix-ups.
4. Remove a Bulky Vanity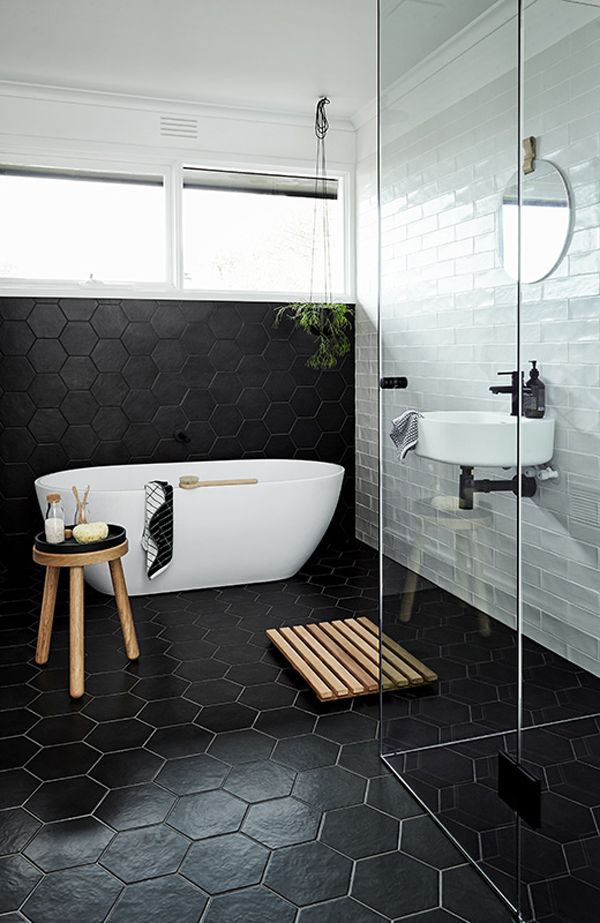 One of the wonderful ways to make dark bathrooms feel airy, and light is by ensuring that you don't introduce too many elements. If you have a bulky vanity, remove it so that your bathroom feels less constricted. You can replace your bulky vanity with a light option like a small floating vanity or pedestal sink.
This will not only prevent your space from looking very gloomy but will also give you enough space to bathe and relax. Since black subway tiles are already very bold and dramatic, you must keep other elements toned down and light to give your bathroom a balanced feel.
5. Create a Setting for Shelves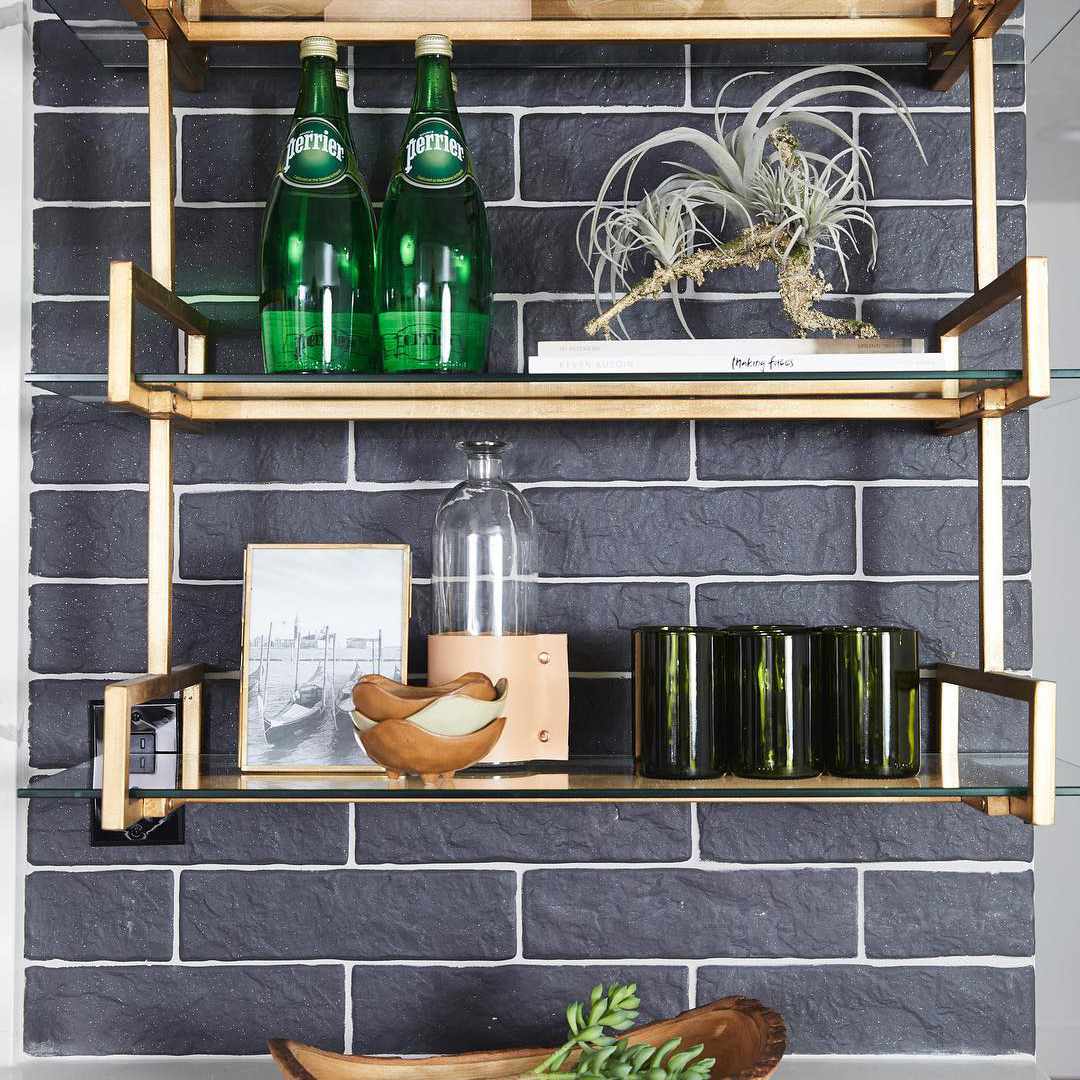 Black is the perfect backdrop for wallpaper, shelving, murals, and other decorative elements. You can install shelving on the black subway tile of your bathroom and display various items like shampoos, makeup, and skincare items. Built-in shelves near the sink can be a good choice for easy access to your clothes, hand towels, and other items. Black subway tile with white grout will act as an interesting background behind gold shelving.
If you want to follow the traditional approach, you can also go for wooden shelving that looks good in all types of bathrooms.
6. Glam up Your Shower Area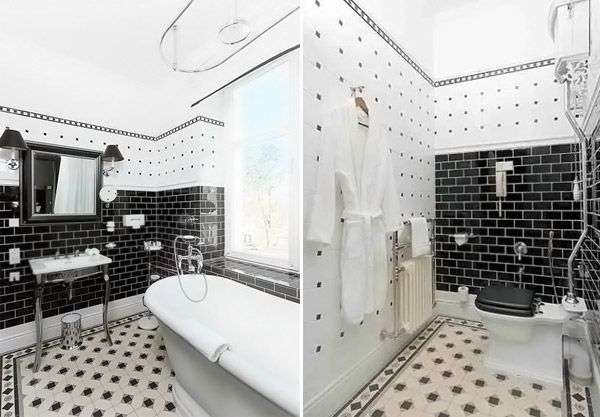 Do you want to replicate the feeling of bathing in a five-star luxurious hotel bathroom? If yes, you can outfit the shower area from top to bottom with black subway tiles. Use a slightly matte subway tile instead of going for a glossy finish to give your shower area a luxurious look.
This way, your shower will become the centerpiece of your bathroom and make you feel more relaxed while bathing. To accentuate the look of your bathroom, you can opt for a graphic floor, clear acrylic hangers, and beautiful artwork.
7. White and Black tiles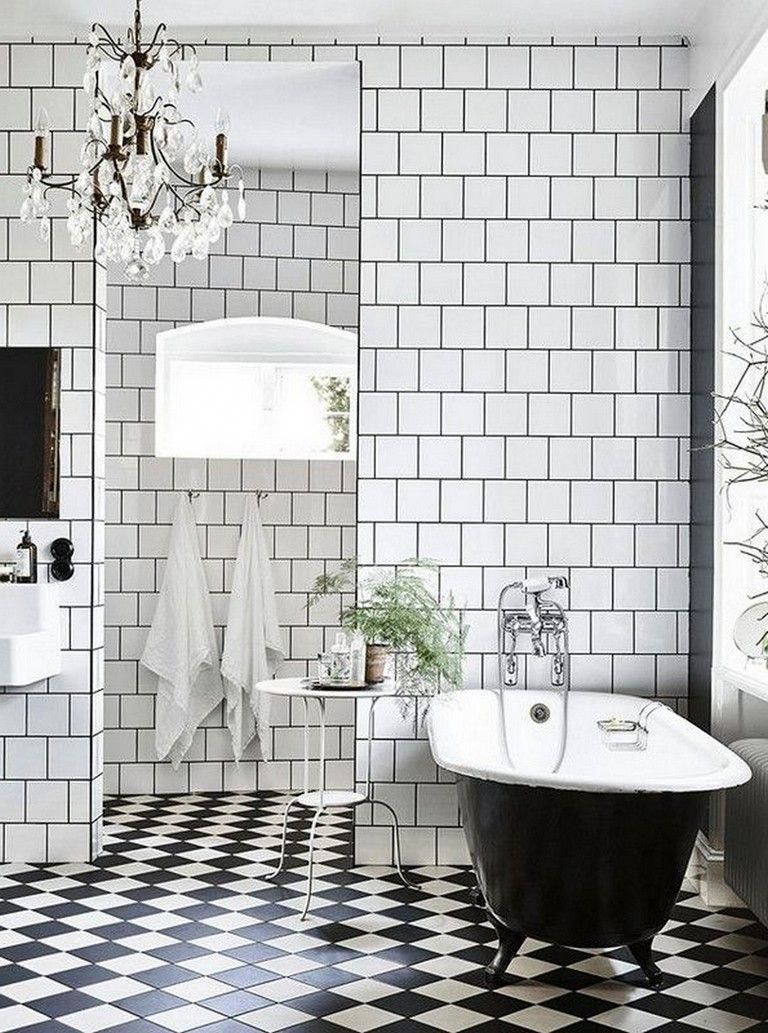 Black and white is a classic combination that can never go wrong in your bathroom. You can combine the two tile hues by creating beautiful patterns on walls or contrasting one another between the walls and floor. If your bathroom is small, use white and black subway tiles in bold striped patterns.
The horizontal stripes will make your bathroom look larger, and the black and white pattern will add interest to your space. You can also incorporate white subway tiles on the wall and black subway tiles on the floor and vice versa.
When going for this approach, incorporate optimum lighting so that the area doesn't look dull.
Conclusion
The bathroom is the most important area in your home, so it should be a peaceful retreat where you would love getting ready for the day. Black subway tiles can glam up your bathroom and make you feel refreshed and energized. But you need to have good lighting in black bathrooms. Otherwise, the space will look very lifeless and unappealing. If you don't want to go for an all-black look, you can use black tiles sparingly behind the wall mirror, shower, or bathtub. You can also add gold fixtures and mirrors to give your dark bathroom a luxurious look.
You can also seek inspiration from the black subway tile ideas mentioned above to convert your bathroom into your dream space.
Frequently Asked Questions
Why are Black Subway Tiles the Best Option for Your Bathroom?
Black subway tiles give a modern and dramatic look to your bathroom. They look good with all types of decor and make small spaces look bigger. Black subway tiles are also easy to clean and maintain as they hide dirt and grime easily.
Why is Matte Black Subway Tile a Better Option than Glossy Subway Tile for the Bathroom?
Matte black subway tile has a non-reflective flat surface making them a popular choice for high-traffic areas like bathrooms. Matte black tiles are less prone to showing watermarks and fingerprints. Glossy black subway tiles have a reflective surface and show up dirt and grime easily.