Are you facing difficulty in choosing the right metal finish for your fixtures and hardware? A new hardware finish can refresh the look of your entire home. Brushed nickel and satin nickel are two of the most famous metal finishes for fixtures.
Both brushed nickel and satin nickel can add flair to your bathroom or kitchen decor. But you must understand Satin Nickel vs. Brushed Nickel Finish differences so that you can choose the best finish for your home decor.
Whether you're renovating your home or giving your knobs and fixtures a stylish update, you must make hardware selections carefully. If you want your hardware to stand out, you can go for brushed nickel, and if you want your hardware to be more subtle, you can choose satin nickel. While choosing the hardware, ensure that it matches the existing fixtures. Look at the finishes in your kitchen and bathroom, like the ceiling fixtures and kitchen cabinets.
You will either want to choose a contrasting finish or match finishes to create a statement.
Satin Nickel vs. Brushed Nickel Differences
Let's take a look at the satin nickel vs. brushed nickel differences and how you can use them to decorate your home.
1. Durability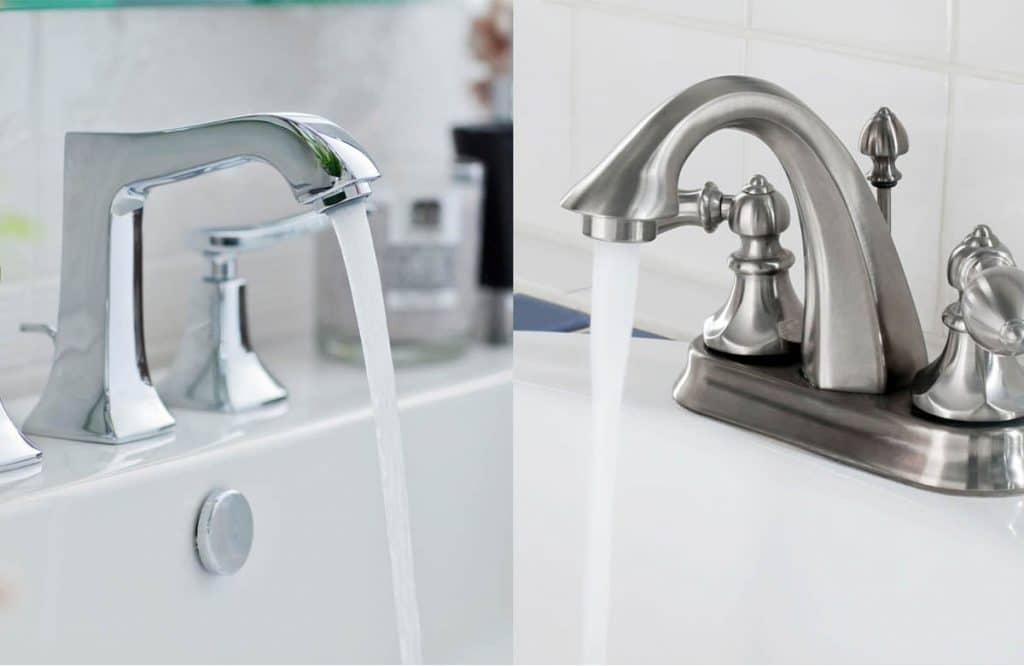 Both satin and brushed nickel finishes go well with a wide range of decor styles. But when it comes to durability, brushed nickel fixtures are not that durable and may show signs of wear and tear easily. Brushed nickel has a thinner nickel plating layer, due to which it can scratch easily, lose its sheen, and get damaged over time.
Satin nickel fixtures can be used for kitchen sinks because they are highly resistant to corrosion, oxidation, and tarnish. Even after being exposed to water, sunlight, and other external elements, satin nickel fixtures won't get tarnished as easily as brushed nickel fixtures.
2. Finishing Process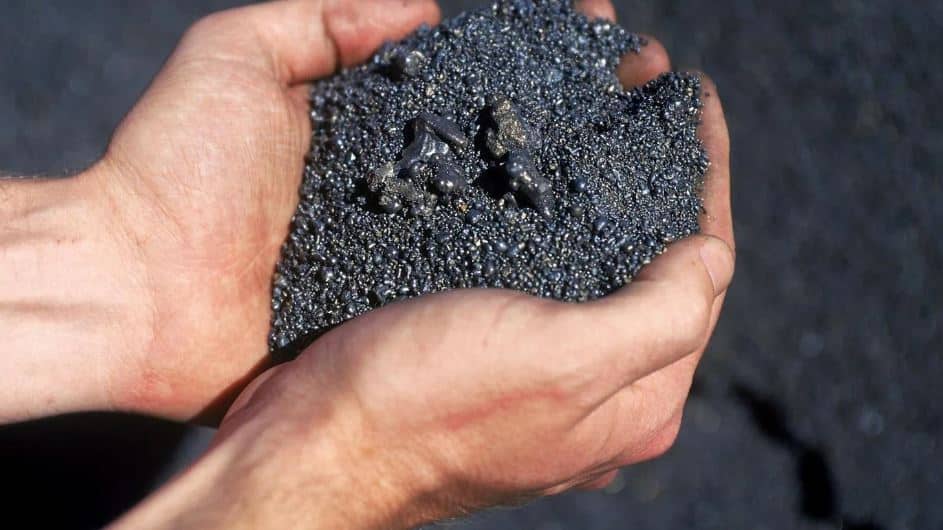 Both satin and brushed nickel have a subtle gold tint, and they can be paired with a wide range of color schemes. But the steps to achieve them are different. Satin nickel finish is achieved through electrolysis.
Satin nickel doesn't have visible abrasions like the brushed nickel finishes, and it hides stains, water spots, and dirt well. So, you don't need to clean the faucet after regular intervals to remove the marks left by fingerprints.
Brushed nickel has small brush marks since a special tool or wire brush is used to attain the finish. You can use them to give an industrial and rustic look to your home.
3. Appearance
Satin nickel fixtures have a glossy finish, a softer hue, and a very velvety appearance. It is used in most new-style homes and modern commercial settings. It coordinates well with stainless steel kitchen appliances, reclaimed wood, and gray paint tones.
Brushed nickel has a rough texture and brownish or golden tint with a nice gray finish. It can be used to give a fancy look to your home.
4. Ability to Hide Watermarks and Fingerprints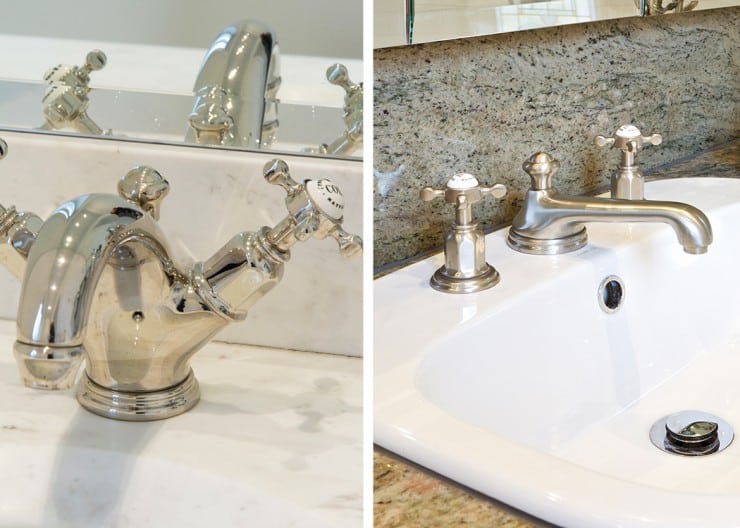 Brushed nickel shows off watermarks and fingerprints easily, making it difficult to maintain. You'll have to clean brushed nickel regularly to maintain its allure. Brushed nickel will develop a yellow hue if you don't care for it properly. You can use a toothbrush and dish soap or baking soda to remove the stubborn marks on the brushed nickel fixtures.
Satin nickel fixtures are low maintenance and do not show yellowing effects over time. The lacquer treatment given to satin nickel fixtures slows down the tarnishing effect. Satin nickel fixtures can be cleaned easily due to their smooth surface. You just need mild soap and a damp cloth to clean satin nickel fixtures.
5. Range of Colors
Satin and brushed nickel are available in a range of different colors that can complement different decor styles. While choosing them, you should consider the style of your home and the type of look you want to create. Satin nickel is available in a range of shades ranging from warm to cool and neutral.
Brushed nickel is available in various silver shades, such as copper, bronze, and gold. Copper-brushed nickel can provide an industrial or rustic look, and gold-brushed nickel can add a touch of luxury and warmth to your space.
6. When to Choose Brushed and Satin Nickel

Satin nickel can be the best choice for shower heads, bathroom door knobs, and faucets, as they are exposed to humidity and may lose their appeal over time. It can be a good choice for bathroom fixtures because it is resistant to humidity and water spots. This type of finish is also ideal for high-traffic areas like the kitchen.
Brushed nickel is often chosen to give a handcrafted finish to your kitchen or bathroom. But it can be difficult to clean and maintain due to its textured finish. Brushed nickel can be an excellent choice for kitchen hardware, furniture, and railings as it can hide fingerprints easily.
7. Cost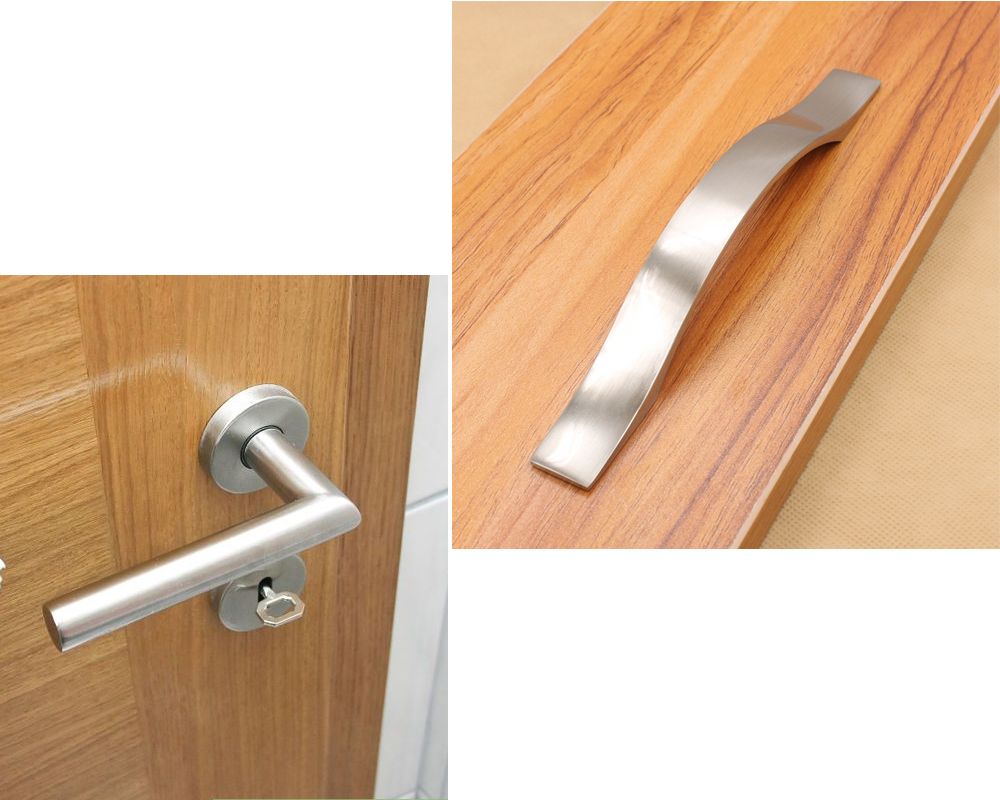 Satin nickel fixtures are more expensive than brushed nickel fixtures because it is difficult to achieve their smooth and polished finish. On the other hand, a brushed nickel finish is less costly than a satin nickel. But you'll have to put more effort into maintaining brushed nickel, so over time, it will cost you more than a satin nickel.
Mixing Brushed and Satin Nickel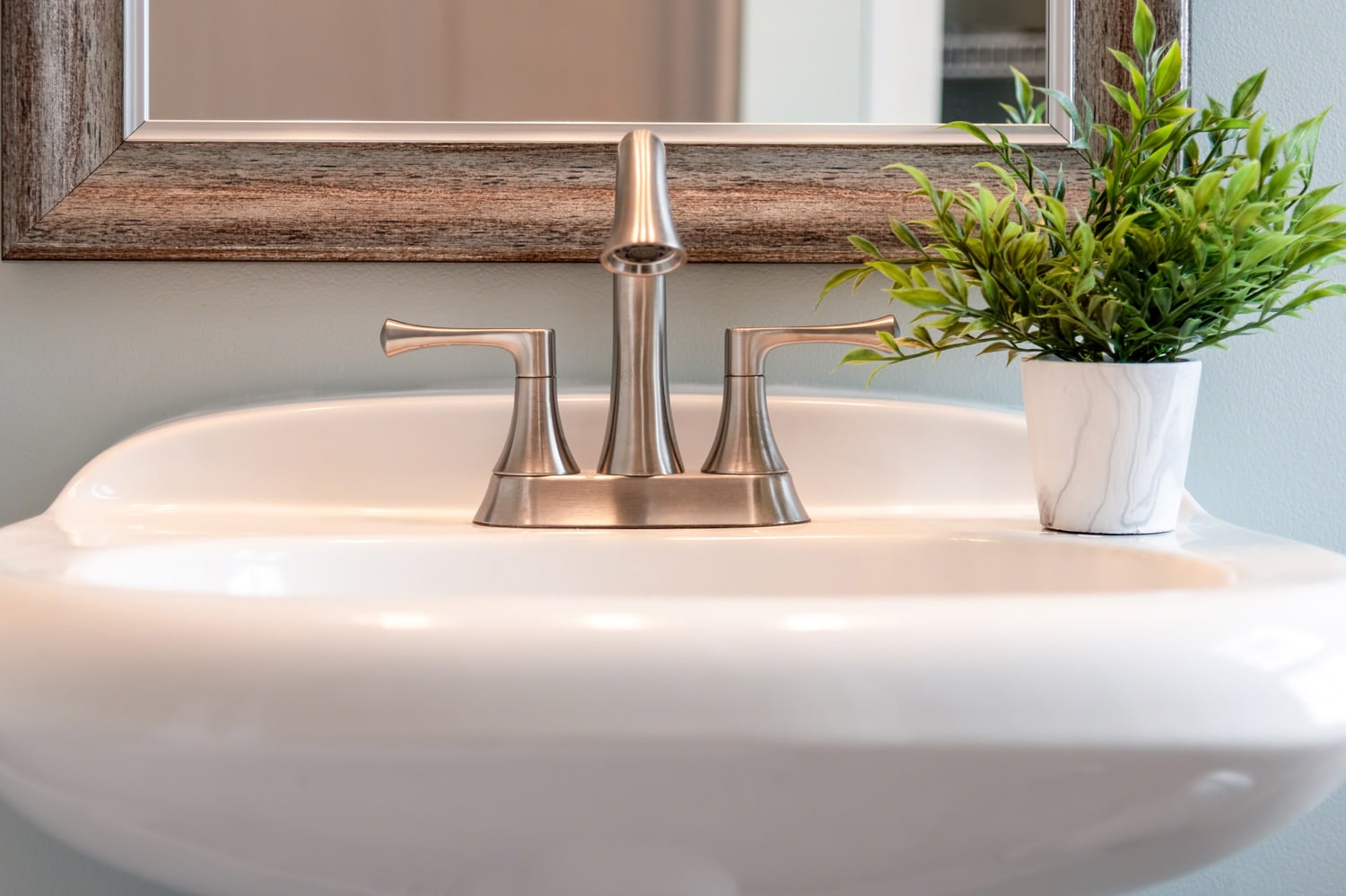 If you love both brushed and satin nickel, you can mix both of them to achieve the desired finish and look. The right mix of brushed and satin nickel can add visual interest to your home. You can use brushed nickel on doorknobs and a satin nickel coating for your light fixtures. You can also go with satin nickel finishes for permanent fixtures like shower heads and faucets and use brushed nickel finishes on the door, and drawer pulls.
This is a great way to give an interesting look to your space.
Tips to Help You Choose Between Satin Nickel and Brushed Nickel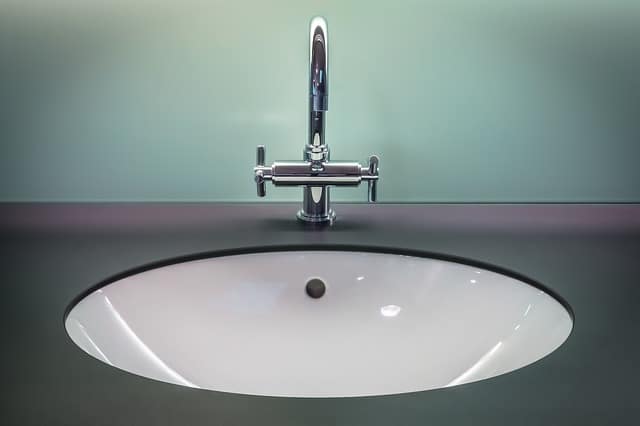 Brushed nickel may develop a milky white tarnish over time due to the humidity in bathrooms. You can clean it with a solution of water and white vinegar and a soft cloth or other mild cleaners to remove the tarnish. But if you want to stay away from the continuous effort on maintenance, choose satin nickel.
Brushed nickel is mainly made of stainless steel or aluminum, while satin nickel is typically made of brass or steel. Brushed nickel shows smudges and fingerprints easily, while satin nickel is more resistant to stains.
For a warmer tone, you can opt for brushed nickel. If your kitchen is full of modern, sharp edges, brushed nickel can soften the space and bring comfort. If you don't prefer a polished look and don't want to soften the area, satin nickel can be a great choice.
Satin nickel looks good in understated, simple spaces. Because it fits with most styles and doesn't stand out too much, it is mostly used in commercial applications and high-footprint areas like kitchens and bathrooms.
If you want to incorporate both satin and brushed nickel finishes in your room, you can even mix them. Mix warm metals with cool metals to create balance in your room.
You can also spray paint over satin and brushed nickel fixtures to enhance their look. After spray painting, the nickel fixture gives it sufficient time to dry.
Conclusion
Brushed and satin nickel are high-quality finishes that can give a modern and elegant look to your home.
But both of them have certain disadvantages and advantages which you must know to achieve the best look for your home.
While satin nickel finish is durable and easy to maintain, brushed nickel finish is less costly and gives a handcrafted look to your room.
Check out the Satin Nickel vs. Brushed Nickel Finish differences mentioned above to know which one will be suitable for your decor and home style.
You can choose any of them but remember to maintain them properly to retain their shine and allure for years to come.