Everyone deserves to fulfill their dream of a walk-in closet. Having sprawling, lavish, and luxurious closets is no longer a distant dream restricted to the rich and famous. With new and innovative, trending ideas that are accessible to all, you, too, can have the best decor ideas implemented into your dream home. Having a small home does not mean you need to pick boring, closer doors and unappealing decor ideas. You need a closet designed to maximize space utility, look cluttered-free, and be a hassle-free addition to your room.
Cost-effective storage solutions demand an innovative approach. Bored looking at the same old boring cupboards in your house? It's time to give your home the makeover it deserves! Why get a new cupboard when you can refurbish the existing one with a unique touch of sliding closet doors?
Make the Most of Sliding Closet Doors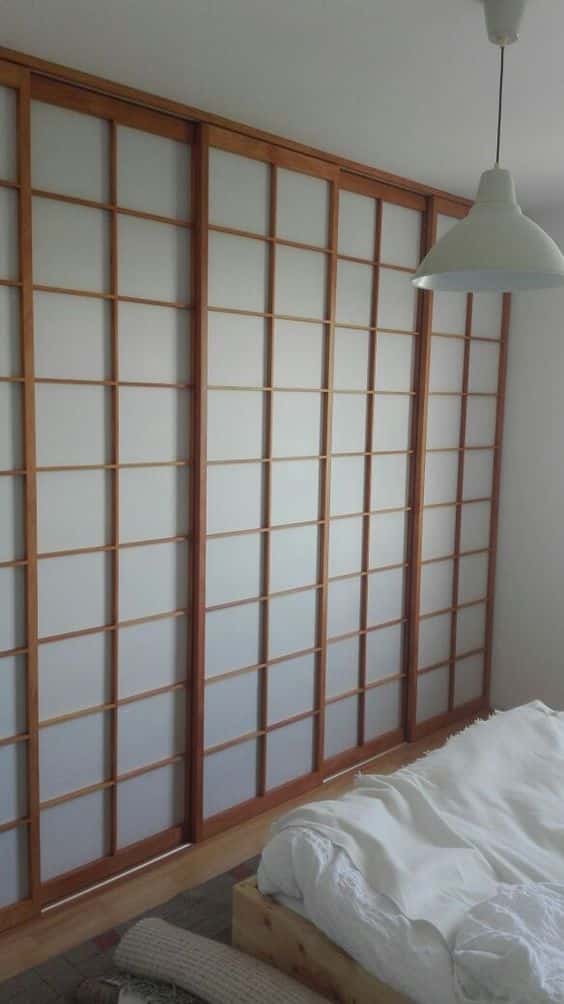 Sliding doors have always been a contractor or architect's best friend. It adds some much-needed character to your closet sliding doors. Upgrade your home interiors as you no longer need to settle for old boring, outdated pivot doors for your home. A boring old, outdated door can be a deal-breaker that ruins the overall aesthetic of your bedroom.
Attention to detail involves using sleek and chic sliding doors that transform your aesthetic. It's time to step out of your comfort zone and choose a smarter, wiser, and better alternative for your home. Sliding closet doors is a space-saving, sleek, ingenious hack that aims to maximize your space.
Let's Unravel Some Unique Sliding Closet Door Ideas!
1. The Antique Finish Door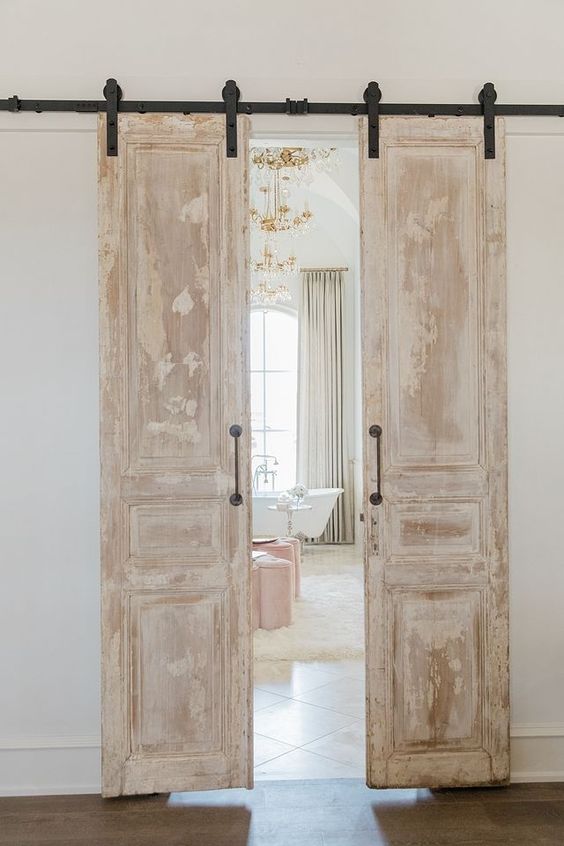 Why go boring when you can choose a class? Antique finish doors have an oomph factor that makes them the talking point of your home. Beautiful arches, stunning curves, and an antique finish make it a touch above the rest! Grab some unique antique-looking doors and align your home with a majestic royal theme. If you want to spend minimal money, get normal doors, add antique handles, and coat it with an antique finish.
2. Mirror Finish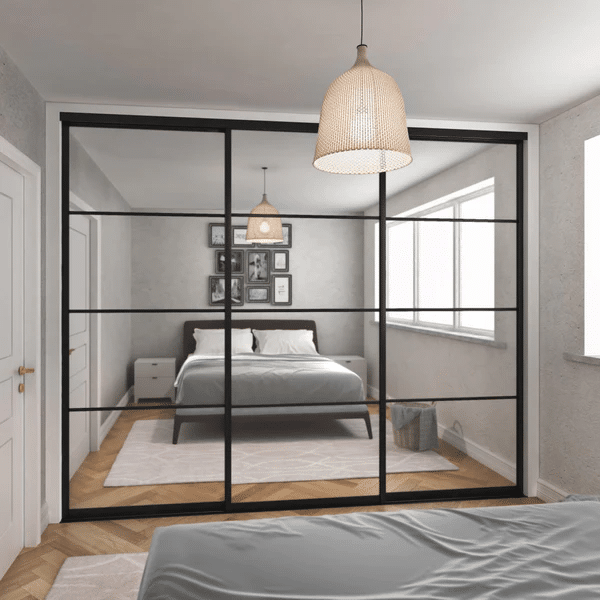 Practical ideas always come in simple packages. Have you always fretted over having mirrors that are not 'big enough'? A closet and bed already occupy a large chunk of any bedroom space. Therefore, often there is barely any space for revamping your home to have large full-length mirrors. However, sliding doors are here to save the day once again.
Mirrored doors are a great, practical alternative to basic doors. Not only do mirrored doors completely cover up your closet space, but they also act as large-scale mirrors without really demanding any additional space in your house.
The best part is that all that free wall space where your mirror was placed is now free, making your room look bigger and more spacious. Also, utility-wise, the space dimensions work out perfectly, as the mirror is most used after morning bathing and grooming.
Thus instead of being all over the place during your morning grooming session, you can now have everything in one place thanks to the mirrored doors.
3. Upholster Your Doors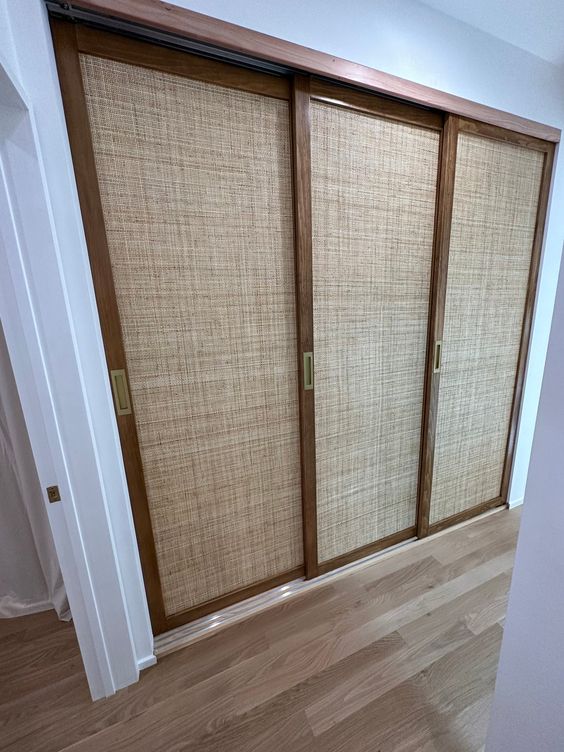 Who says upholstery is just for the seating arrangements? How you decorate your room rests entirely on the scope of your imagination. Get unique, stunning-looking upholstery decor done on your doors. The benefit is that you can choose the type, color, and style because of the variety of upholstery options. It adds an enviable, luxurious vibe to your bedroom, making your home stand out beautifully. You can opt for velvety doors, vinyl, leather, carpet, and interior finish, among others. It is soft to touch and feel and isn't a unique feature in your home.
4. Glass Sliding Doors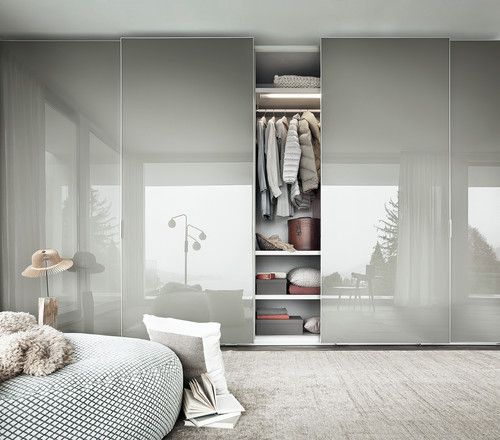 Why should celebrities have all the fun? Clean, neat transparent glass doors aren't just for high-end celebrities! You can have them too. Simply adding glass closet doors is an act of design brilliance. A side-handed benefit is that you'll keep your closet clean daily! Glass sliding doors give your home a modern contemporary finish. Go for opaque or textured glass closet doors if you aren't sure about fully transparent sliding doors.
5. Wall Blended Closet Doors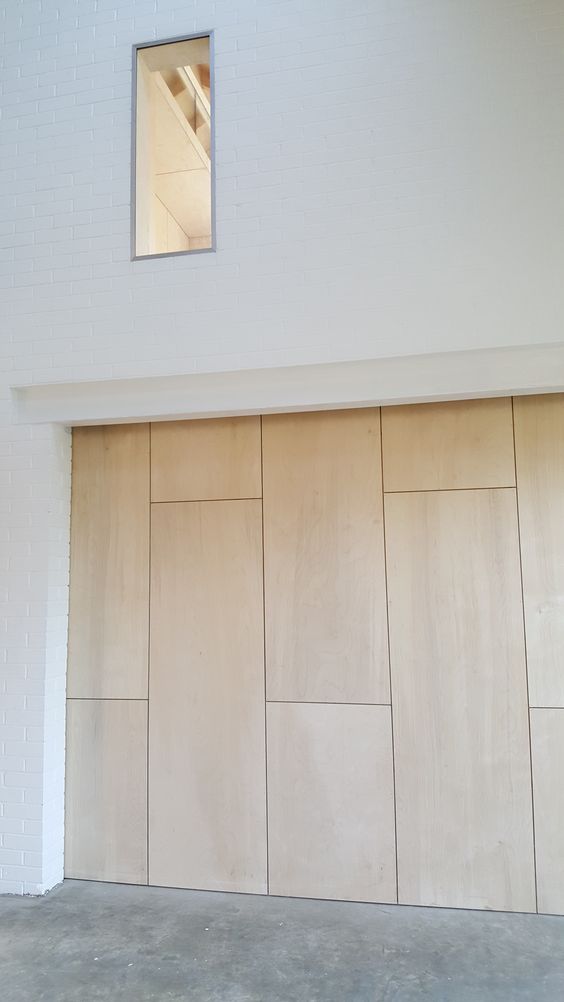 Is there a door? Is it a Wall? Who knows? Opt for sliding closet doors that blend into your wall design and color. It makes your home look spacious; it adds a touch of creativity to your space. But mostly importantly, it seamlessly hides your cupboard and looks effortlessly chic. Match your accented wall themes with your sliding doors to make it look suave. You can have gold-colored platings on the edges that can look like grooves.
6. Sliding Door as Room Divider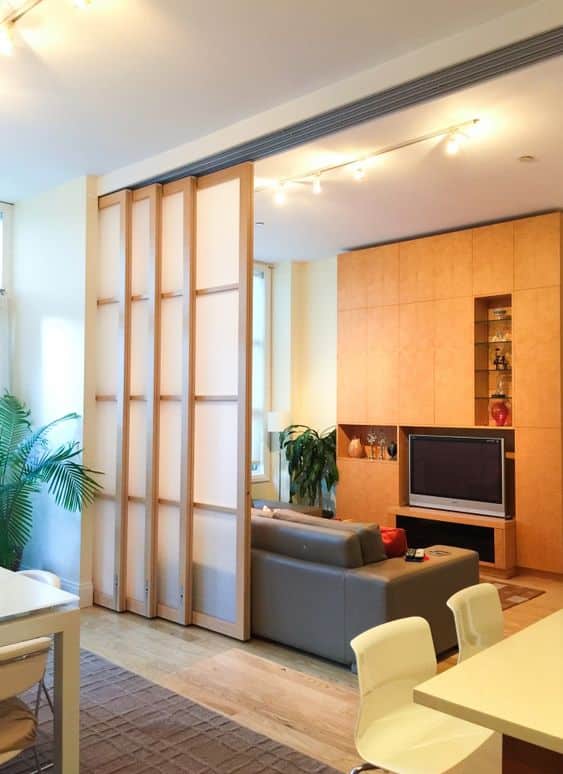 Who says sliding doors are best used only for room or closet doors? The best part about sliding closet doors is that they can also be used as a room divider. You can use it as a room divider between your bathroom and powder room, between your bedroom and your closet, or any space you like. In fact, closet sliding doors can also partition your workspace and personal space if you work and sleep in the same room.
In this case, the biggest benefit is that you do not need to compromise on permanently making your space look cluttered. The door can slide back into the wall when not in use making your room look bigger. Or it can slide and cover your messy walk-in closet when guests come to your place.
Therefore, depending on your space, it can make your home look spacious and functional when needed. Common areas that can benefit the most from a sliding closet door are generally the guest room, workstation space, powder room, dining area, and balcony, among others.
Have complete control over when you need privacy and a more spacious set-up with closet sliding doors. Here's why you should opt for sliding closet doors.
1. Beautify Your Space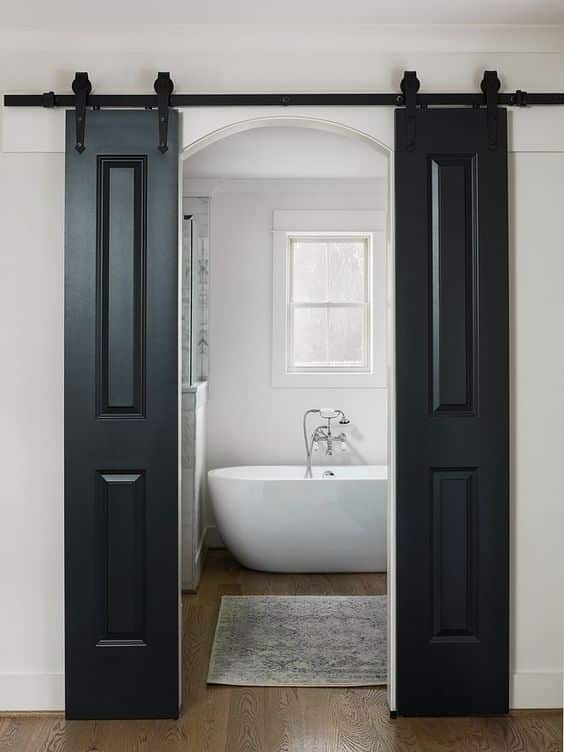 When you have a guest walk over into your bedroom, first impressions matter. Having great walls, windows, and bright light isn't enough to make your bedroom look spacious. Small elements inside also can create a massive impact on how you decorate your space. Choosing big, bulky hinged closet doors can make your space look unappealing and clunky. The minute someone opens the door, you have clothes that get stuck in the hinge and items hidden in the back portion of the door that refrains it from opening completely.
Sliding doors are exceptionally beautiful to look at. They are sleek and do not have any space at the back, which becomes a space blocker. Clear backspace means uncluttered movement. Hinged doors may be slightly inexpensive, but the cons outweigh the pros in this case! Sliding doors are a lucrative choice because of their unique design, high functionality, and modern appeal. Choose a smart, aesthetically appealing closet door for your home space.
2. Customization Benefits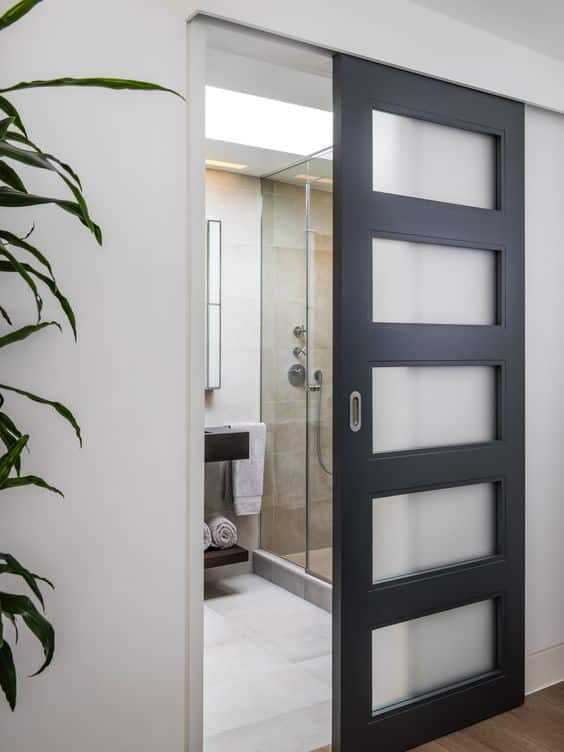 Your home improvement projects rely on your savings. Your hard-earned money needs to be put to the best, most logical use. Don't be in haste to save a quick buck on your home renovation project. Your home deserves high-quality products that fit your budget. Choosing hinged low-quality doors that often stir up high maintenance costs or require regular upkeep is pointless. Instead, choose high-quality sliding closet doors for your home and maximize your space.
You can customize sliding doors your way! Store-bought or off-the-rack closet set-up is too generic and can be restrictive. Customize your own closet space to meet your bedroom space dimensions. Sliding closet doors can easily be customized to elevate the aesthetic appeal of your home. Tailor the style, material, design, and fit you are going for. You can choose from a multitude of panel and design variants available.
3. Modern Touch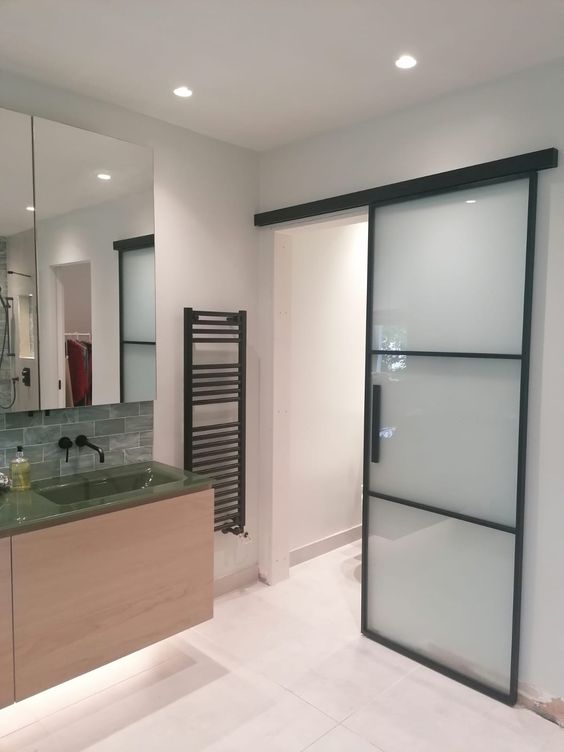 Most of us grew up in homes or spaces with common hinged doors, e.g., Schools, colleges, malls. However, this decade-old design needs an overhaul. Home decor has changed drastically; smart lighting systems have become common, then why still choose the same old clunky design?
Sliding closet doors exude a sense of class and modernity. It offers a contemporary or modern look! Replace your old closet doors with modern sliding doors for your home and give your home the ultimate uber-classy and luxurious look. An aluminum frame and basic hardware make it easy to maneuver for all ages and look modern.
4. Added Functionality, Unmatched Durability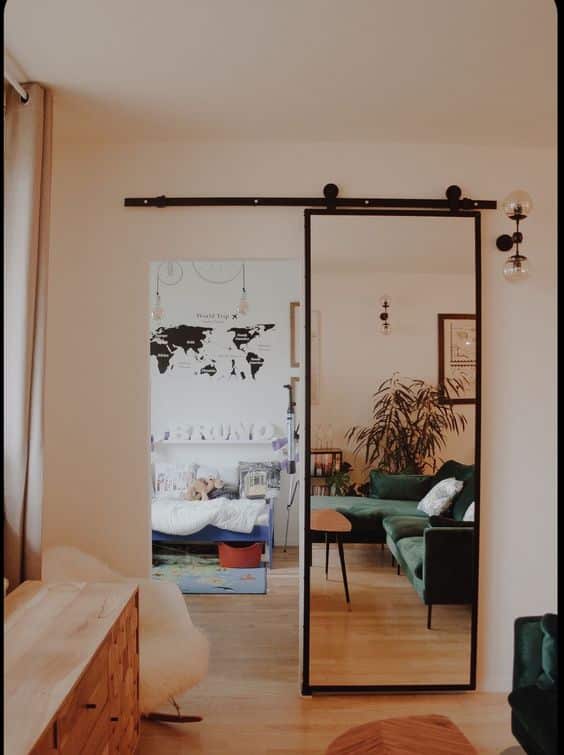 Adding design elements into your room or space that offer no functionality is completely futile. Every new-age contemporary product, from the door to redundant storage areas, serves multifunctional use. Sliding closet doors, too, are a part of this highly functional bandwagon. Their functionality is the core unique selling point. Imagine replacing old creaky closet doors with quiet, completely effortless sliding doors.
Reimagine your space with these amazing sliding doors that are extremely lightweight, barely take up any space, and look stunning. Low-quality hardware may result in jammed doors, rolling issues, stuck doors, etc. Good quality products will last long, slide quietly and effortlessly, and be your closet companion for years to come. Choose a trusted supplier for your sliding closet needs.
5. Quick Installation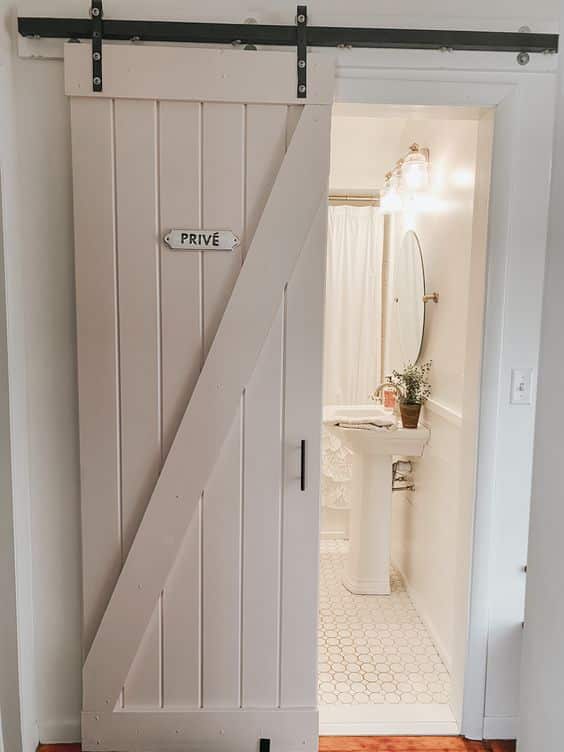 Quick installation is the cherry on the cake for sliding doors. Experience hassle-free installation when you hire an expert or contractor who can do this within a couple of hours or less! However, with the advent of high-end do-it-yourself products, you can now install closet doors yourself. This is applicable for store-bought sliding closet doors or do-it-yourself sliding closet doors that you have opted for.
Expert guidance is recommended if you have chosen to custom-make your sliding closet doors to match your closet-specific needs. A well-executed installation is critical to a long-term, durable sliding door. Therefore, do not try to take on more than you can handle by trying to fix it yourself.
If you lack the necessary experience, it is advised that you seek professional assistance in installing your sliding door. This is because it may need some level of pre-assembly, last-minute adjustments that must be executed perfectly.
6. Add Oomph to Your Existing Space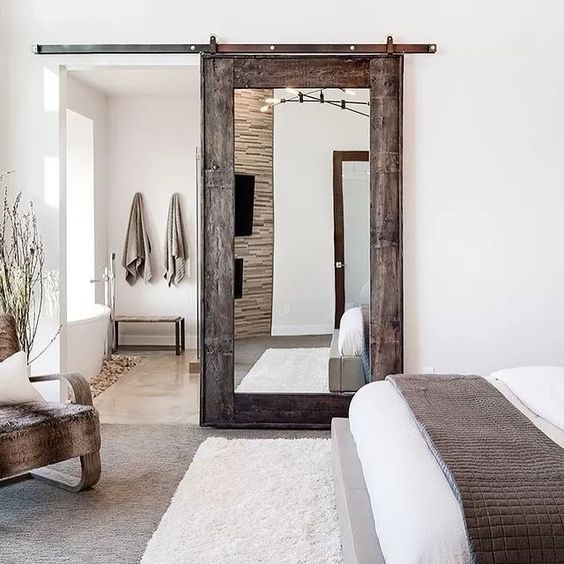 Do you have a small, cramped closet and need to make the most out of it? If you actively avoid a complete makeover for your home, making one small but logical change makes sense. Instead of opting for a complete makeover, choose to add a sliding door to your closet. It will guarantee at least one extra wall space that can be used as vertical storage space. Imagine all the benefits you can explore by having extra added space at the back where your closet door currently rests.
To install a sliding closet door without making many changes to your existing space, you need first to remove your existing door. Then simply add some gables to your door area with the help of contractors. In no time, then install the sliding doors into it. The best part is that these new-age sliding doors are extremely lightweight and come in a variety of designs and styles for you to choose from. Therefore, you can still match the design of the closet sliding door with your existing home decor, bedroom decor.
Conclusion
Sliding doors are multifunctional elements that can be used above and beyond just your closet. People prefer using simple sliding doors for multi-utilitarian purposes, which also extends unmatched benefits. Sliding doors are excellent for area demarcation example, bedroom + workstation. You can open up the sliding door when required to make your home look spacious and airy.
Sliding doors are liked and preferred in modern home improvement projects because of their high utility, sleek design, long-term durability, and more. With the option of customizations available, they can be made to fit into almost any and every set-up. They can truly elevate a space.
Explore easy-to-install and functional sliding doors for your home and give your space a multi-functional purpose.
Frequently Asked Questions
Are Sliding Doors Good?
Yes, Sliding doors are highly durable in nature when made with high-quality hardware. They are also lightweight, easy to manage, and require very little maintenance through the years. With its quick installation features, they can be set up in your house in no time. They can be used for multiple applications, such as room dividers, closet doors, and more.
Which Is Better, a Wardrobe Sliding Door or a Normal Door?
Hinged wardrobes are generally the norm in most houses; however, sliding doors are preferred in terms of utility and space-saving abilities. In addition, their lightweight nature and easy installation make them a good choice. You get added space when you choose a sliding closet door.